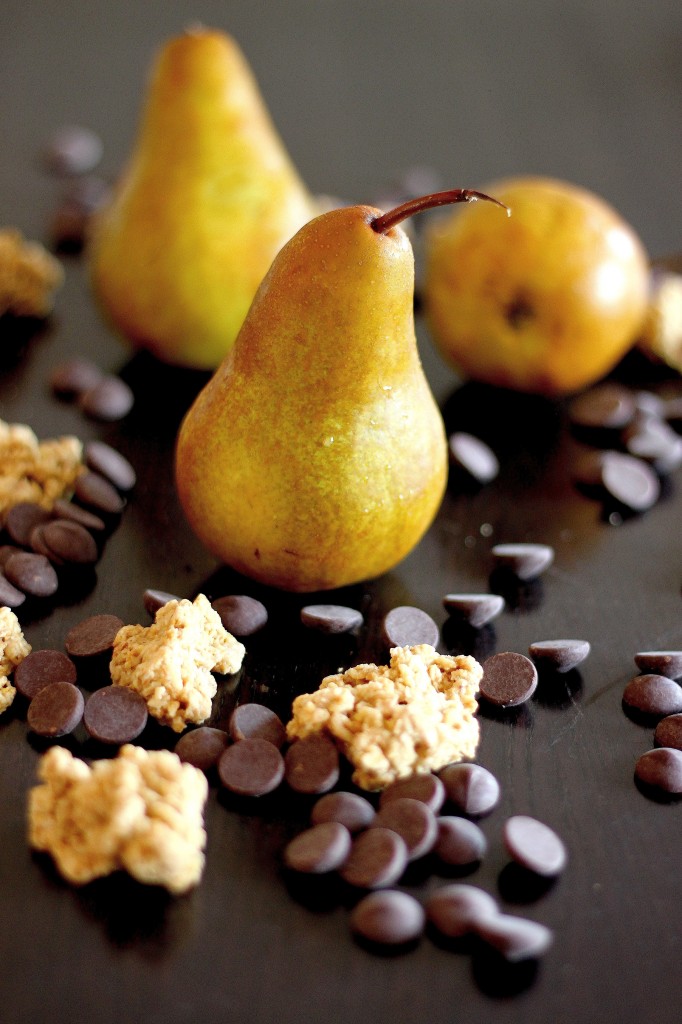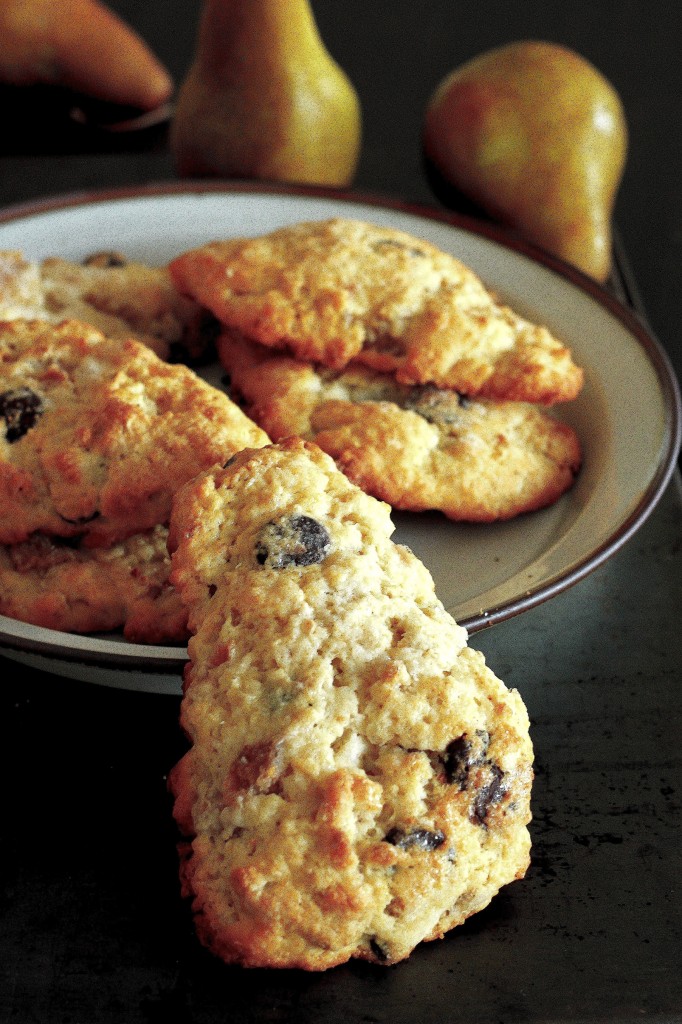 These large and in charge scones are pumped with sweet roasted pears, crunchy granola, spicy bits of crystalized ginger, and chocolate chips! The perfect treat to join you and your morning coffee
Happy Friday, friends! xo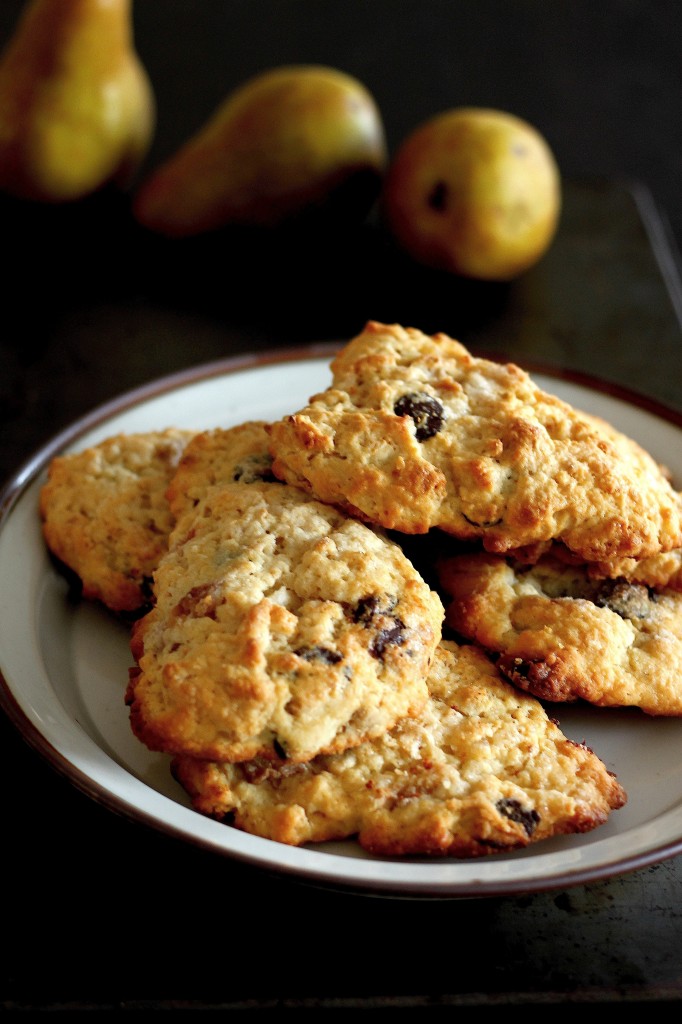 Roasted Pear, Granola, and Ginger Chocolate Chip Scones – Baker by Nature
Ingredients:
3 large firm pears, peeled, cored, and sliced into thin slices
2 1/4 cups all purpose flour
2 1/2 teaspoons baking powder
1/2 teaspoon salt
1/4 cup sugar + 1 tablespoon, divided
6 tablespoons unsalted butter, cut into very small chunks
3/4 cup heavy cream
1 large egg, at room temperature
1 1/2 teaspoons vanilla extract
1/2 cup semi-sweet chocolate chips
1/4 cup crystalized ginger, finely chopped
1/2 cup granola of your choice
Instructions:
Preheat oven to 375 degrees (F). Line 2 large baking sheet with parchment paper and set aside.
Peel and core pears, and cut them into small (1/4 inch) sized slices. Place pears on one of the prepared baking sheets and bake for 20 minutes. While the pears are baking, prepared your dry ingredients.
Add the flour, baking powder, salt, and 1/4 cup of the sugar to the bowl of a stand mixer fitted with the paddle attachment. Mix the dry ingredients on medium for about 30 seconds, then add the pears, butter, heavy cream, and egg. Beat mixture just until combined, about another 30 seconds – don't over mix! With a rubber spatula gently fold in chocolate chips, ginger, and granola., stirring just until combined.
Turn the dough – it will be very sticky (!!!) – out onto a lightly floured surface. Sprinkle the top with a bit of flour, and press it down into a thick large circle. Cut the circle into 8 wedges, and arrange them on your prepared baking sheet. Sprinkle the tops with sugar.
Bake scones for 20-22 minutes, or until the tops are golden brown. Transfer scones to a cooling wrack to cool completely.