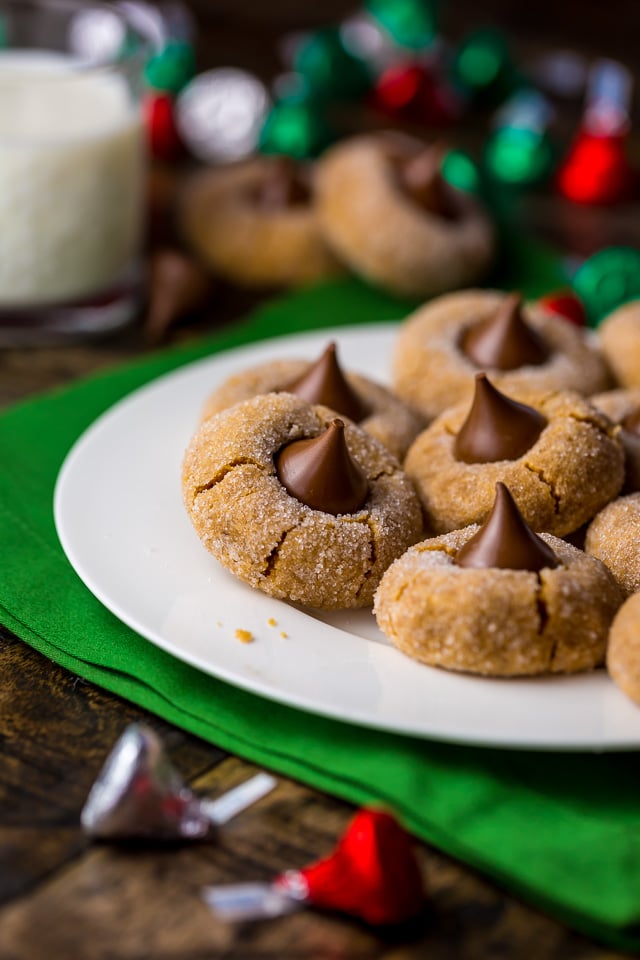 5-Ingredient Flourless Peanut Butter Blossoms
Ingredients
1 cup creamy peanut butter
1/2 cup granulated sugar + 2 tablespoons; divided
1 large egg, at room temperature
1/2 teaspoon salt
12 chocolate kisses or peanut butter cups
Instructions
Preheat oven to 350 degrees (F). Line a large baking sheet with parchment paper; set aside.
In a large bowl combine the peanut butter, 1/2 cup sugar, egg, and salt. Mix well until thoroughly combined.
Using an ice cream scoop or 1 tablespoon measuring spoon, scoop out rounds of dough, roll them in a ball, then roll them in the remaining 2 tablespoons of sugar.
Place balls of dough on prepared cookie sheet, leaving an inch of space in between each cookie.
Place pan in preheated oven and then reduce heat to 325 degrees (F). Bake for 10 minutes. Remove pan from oven, press desired candy choice in the center of each cookie, then allow the cookies to cool on the pan for 10 minutes before carefully transferring them to a cooling rack to cool completely.
Recipe by Baker by Nature at https://bakerbynature.com/5-ingredient-flourless-peanut-butter-blossoms/