These easy chocolate cheesecake bars are so decadent and a chocolate lovers dream come true!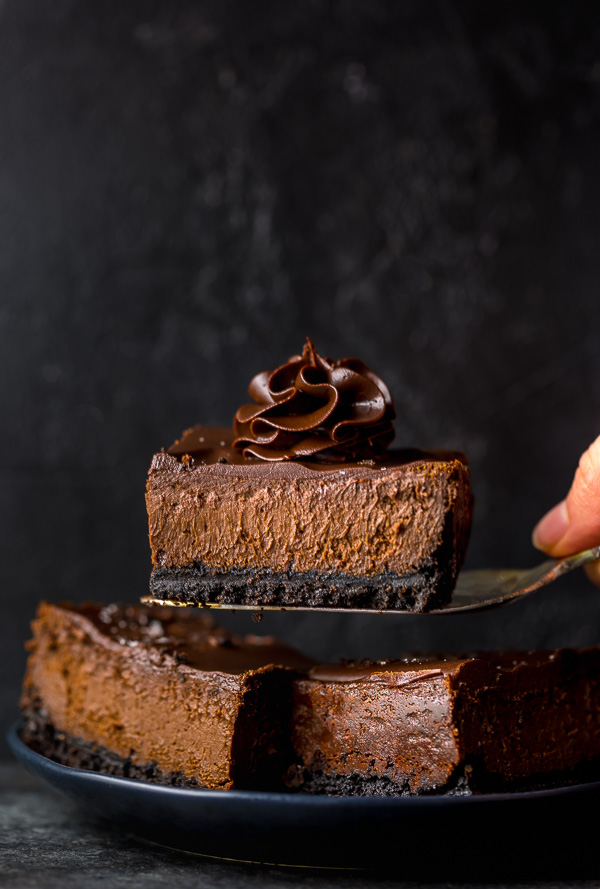 I love cheesecake almost as much as I love chocolate, so this recipe for easy chocolate cheesecake bars was inevitable!
I used my Ultimate Chocolate Cheesecake recipe as a starting point for this recipe. Why? Because honestly, that recipe is completely foolproof so I didn't want to change anything that didn't need changing. If you've baked it, you know what I mean! The chocolate cookie crust is delightfully crispy and makes the perfect base. And the chocolate cheesecake filling is rich, creamy, and so decadent. So why transform the recipe into bar form? That's an easy one! I did this for those of you who don't own a spring form pan, and don't feel like buying more stuff. I also did this for all of my baking pals who loathe the water bath process. Which I've learned from feedback… is A LOT of you!
Bar recipes are also easier to share with a crowd, making them perfect for large group celebrations!…