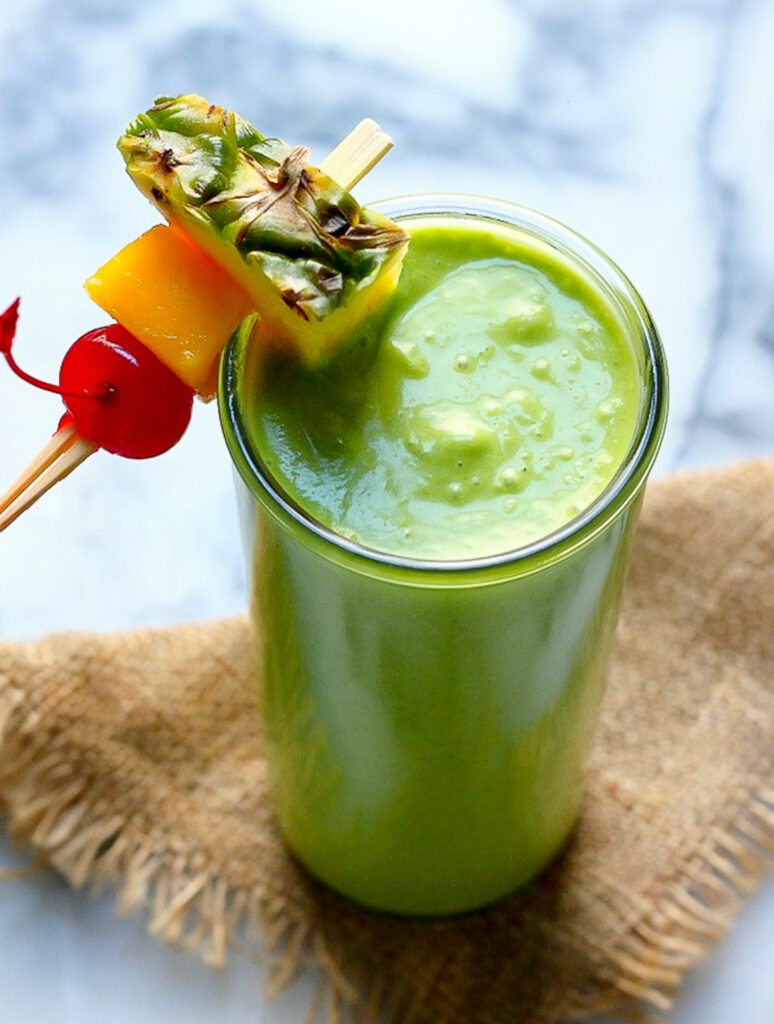 An Actually Delicious Tropical Green Smoothie
Yield 2 servings
An Actually Delicious Tropical Green Smoothie the whole family will love!!!
Ingredients
1 large banana, as ripe as possible, frozen
1/2 cup frozen mango chunks
1 big handful mixed greens (spinach, kale, baby swiss chard, etc)
1/2 cup pineapple, fresh or frozen is fine, just be sure it's nice and sweet if using fresh
1 1/2 cups cold coconut milk
1 lime, juice and zest
Instructions
Combine all of the ingredients in a blender and pulse until smooth. Drink at once.
Courses Breakfast
Cuisine American
Recipe by Baker by Nature at https://bakerbynature.com/actually-delicious-tropical-green-smoothie/