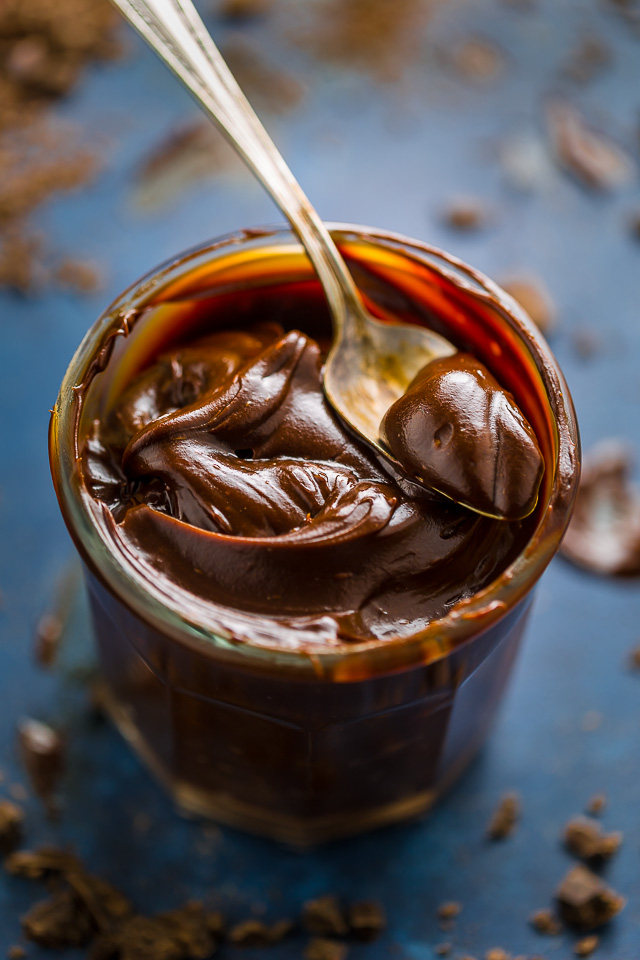 Chocolate Caramel Fudge Sauce
Yield 3 cups
You'll want to drizzle this Chocolate Caramel Fudge Sauce on EVERYTHING!
Ingredients
1 cup granulated sugar
1/4 cup water
1/4 cup light corn syrup
1 and 1/3 cups heavy cream
6 ounces dark chocolate, finely chopped
2 and 1/2 teaspoons vanilla extract
1/4 teaspoon sea salt
Instructions
Whisk together the sugar, water, and corn syrup in a 3-quart saucepan. Cook over medium heat, gently tilting the pan side-to-side to help the ingredients cook evenly and avoid burning, for 8 to 10 minutes, or until the sugar turns a deep golden brown/copper color. Once the caramel reaches this color, remove from heat and immediately add in the heavy cream. Be very careful during this step - the caramel will hiss and bubble up aggressively!
Add in the chopped chocolate and stir smooth. Finally, stir in the vanilla and sea salt. Vigorously whisk the mixture smooth and set aside to cool. Store covered, for up to one week, in the fridge.
Courses Dessert
Cuisine Chocolate
Recipe by Baker by Nature at https://bakerbynature.com/chocolate-caramel-fudge-sauce/