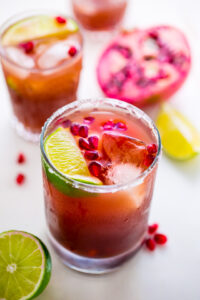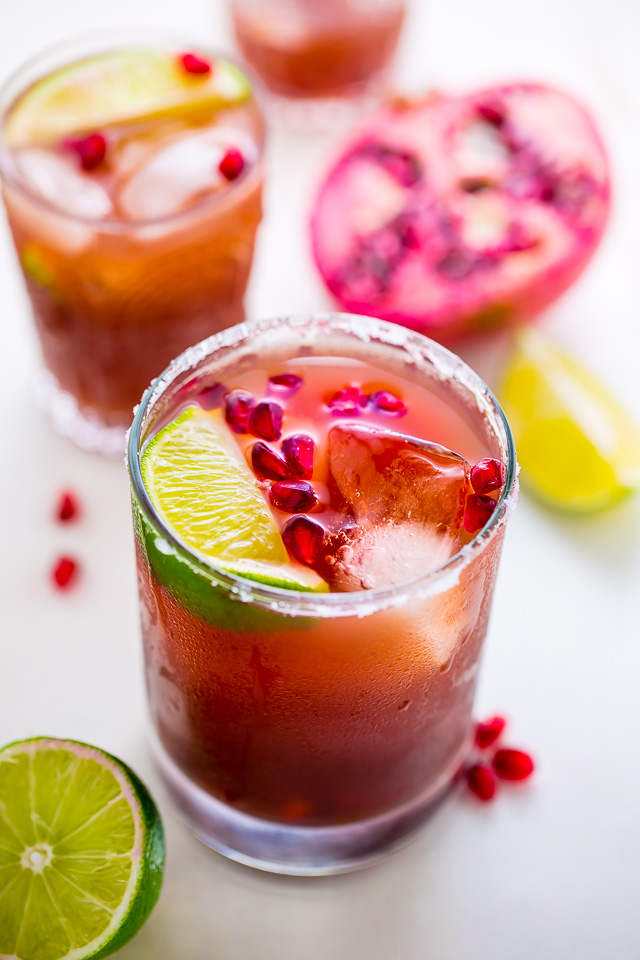 Easy Pomegranate Margaritas
Yield 4 margaritas
An easy recipe for Pomegranate Margaritas! Only 5 ingredients. Ready in less than 10 minutes!
Ingredients
2 cups pure pomegranate juice
1 cup fresh squeezed lime juice
3/4 cup tequila
3/4 cup Cointreau or Triple Sec
3 cups ice
1/2 cup pomegranate seeds, for garnish
Lime wedges, for garnish
Instructions
In a pitcher add the pomegranate juice, lime juice, tequila, and Cointreau (or triple sec) and mix until well combined. Taste and adjust if needed (more juice, more lime, more tequila, etc). Divide among ice filled glasses, and garnish with pomegranate seeds and lime wedges. Serve at once.
Courses Drinks
Cuisine Mexican
Amount Per Serving
% Daily Value
Recipe by Baker by Nature at https://bakerbynature.com/easy-pomegranate-margaritas/