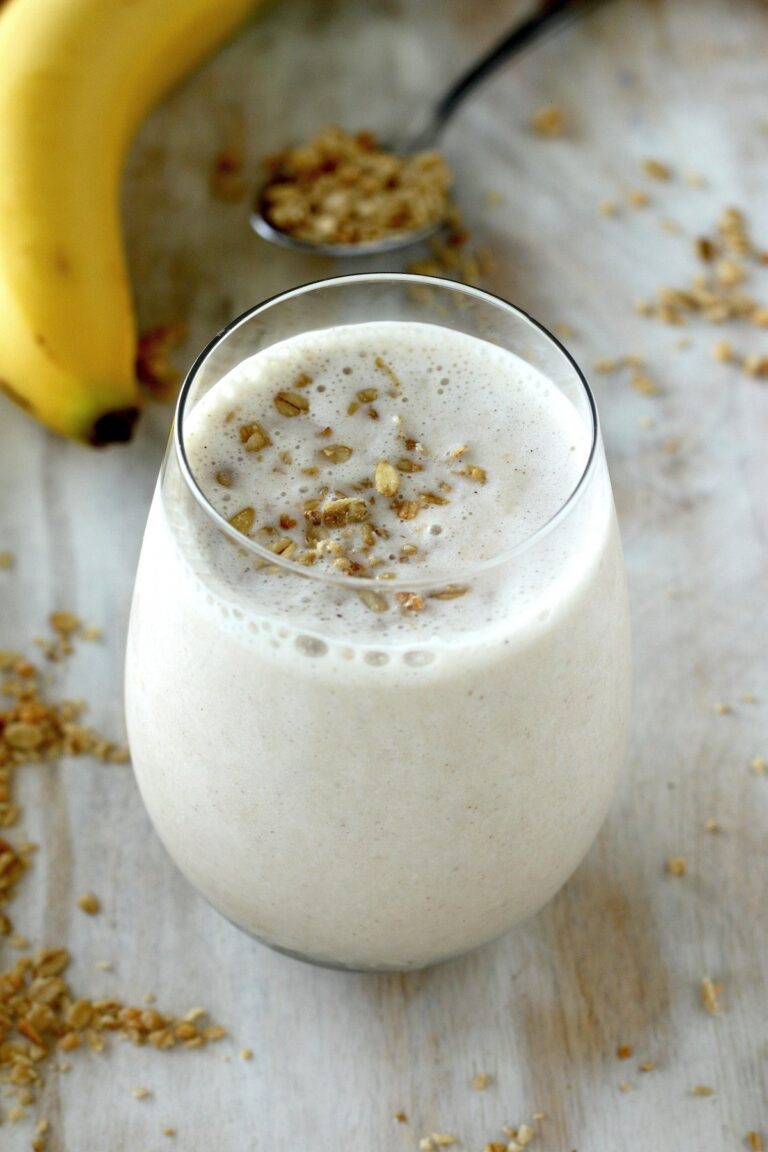 The Best Banana and Honey Smoothie Ever
Yield 4 servings
The Best and EASIEST Banana Honey Smoothie! 
Ingredients
3 very ripe bananas, frozen
1/4 cup almond butter
1 and 1/2 cups almond milk
2 large dates (optional)
2 tablespoons raw honey
dash of cinnamon
Instructions
Place all of the ingredients in a blender and pulse until smooth, about 30 seconds. Serve right away!
Courses Breakfast
Cuisine Smoothie
Recipe by Baker by Nature at https://bakerbynature.com/the-best-vegan-banana-honey-smoothie-ever/