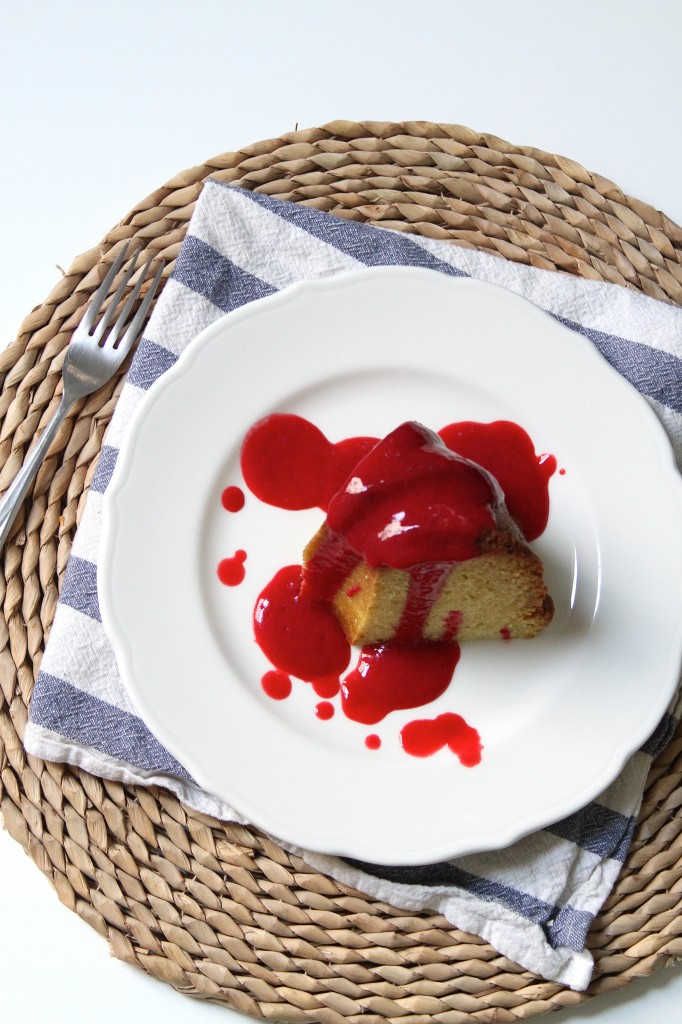 Growing up my mom was the Queen of making awesome cakes. Although she wasn't much of a baker, and we didn't have a ton of money to spend on frivolous things like decorations, she really put her whole heart and soul into her baked creations, and I was always mega proud when my friends would oooh and aaah over the showcase worthy cake she made for my birthday, a holiday party, or just dessert.
Hmmm… Wonder where I got my love of baking from, eh?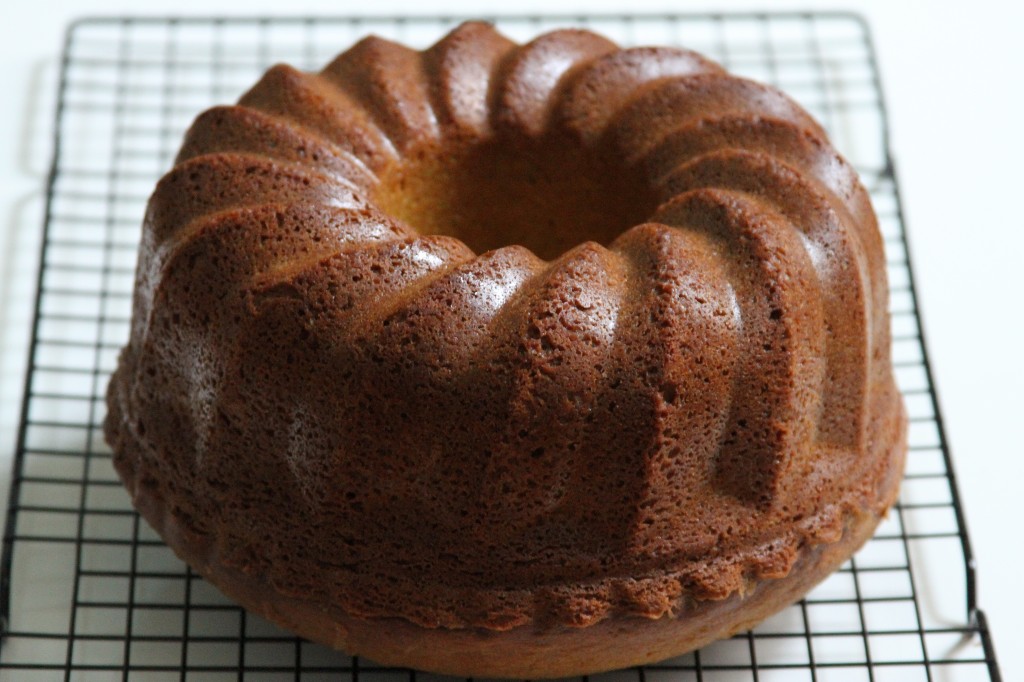 I have no doubt in my mind it's those fond memories that have given cake and I a very strong and special bond. So strong and special, in fact, that I usually bake some form of cake at least one a week.
What can I say? We love our cake here. Oh, and thanks, mama!
I'm just kind of obsessed with limes right now, and when I found them 10 for $1.00 last week, I knew a lime cake was in the stars. The raspberry sauce was last minute and totally improvised by what I had sitting around, but it didn't suffer from my lack of planning one bit! Don't you love when things like that happen?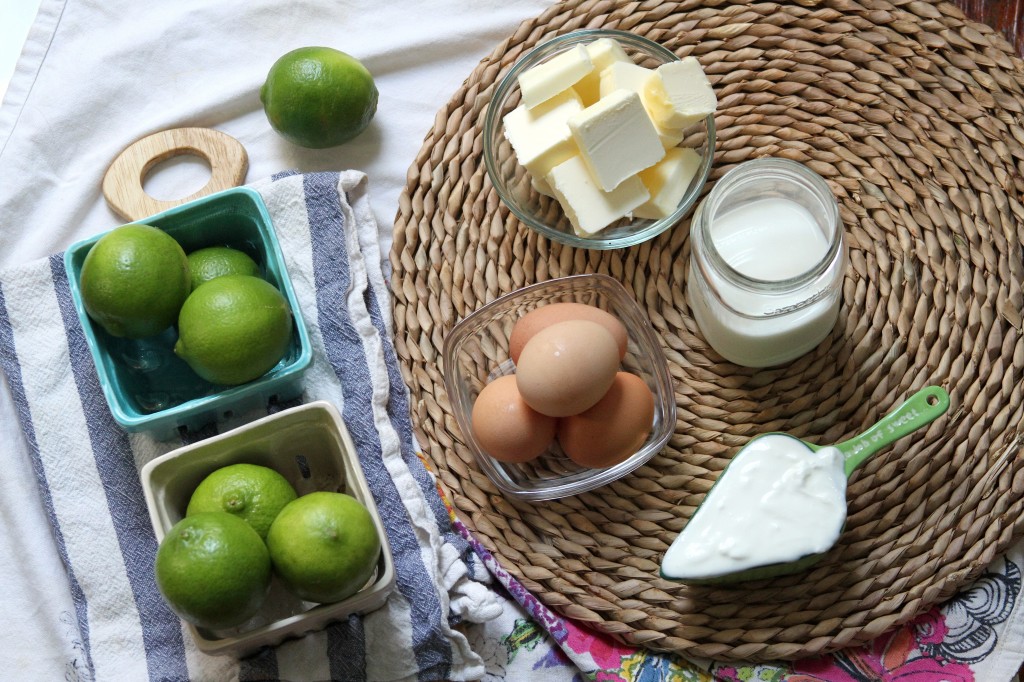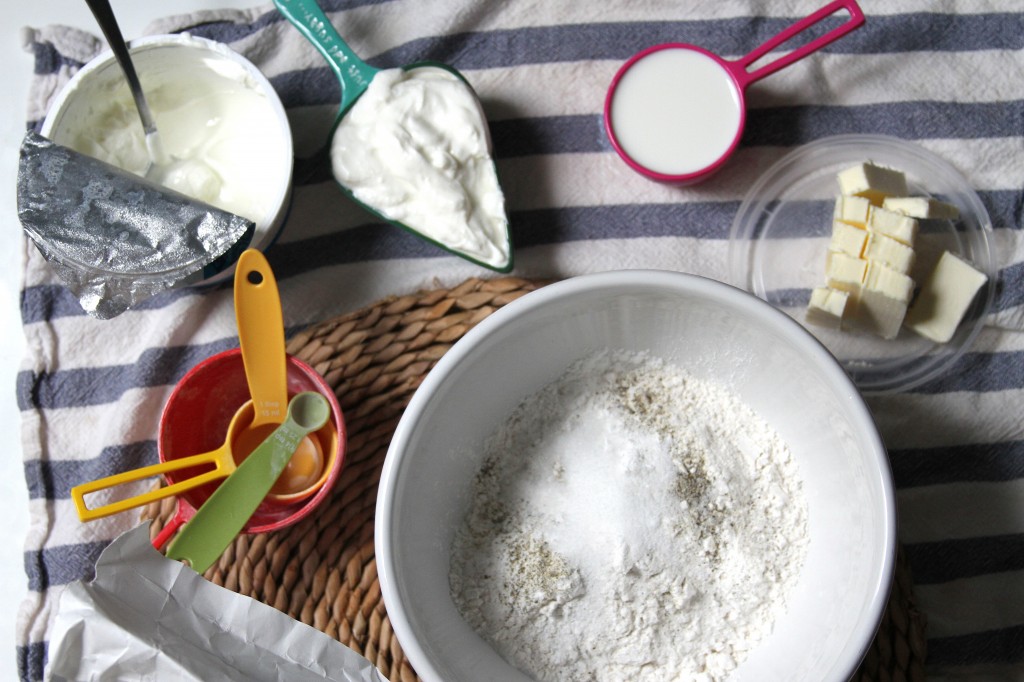 The batter is thick and gorgeous thanks to greek yogurt, whole milk, lots and lots of lime zest, and – wait for it… BUTTER! As I'm sure you know, I've been baking with a ton of olive oil lately, so it was nice to be back to the butter for this cake. I missed it!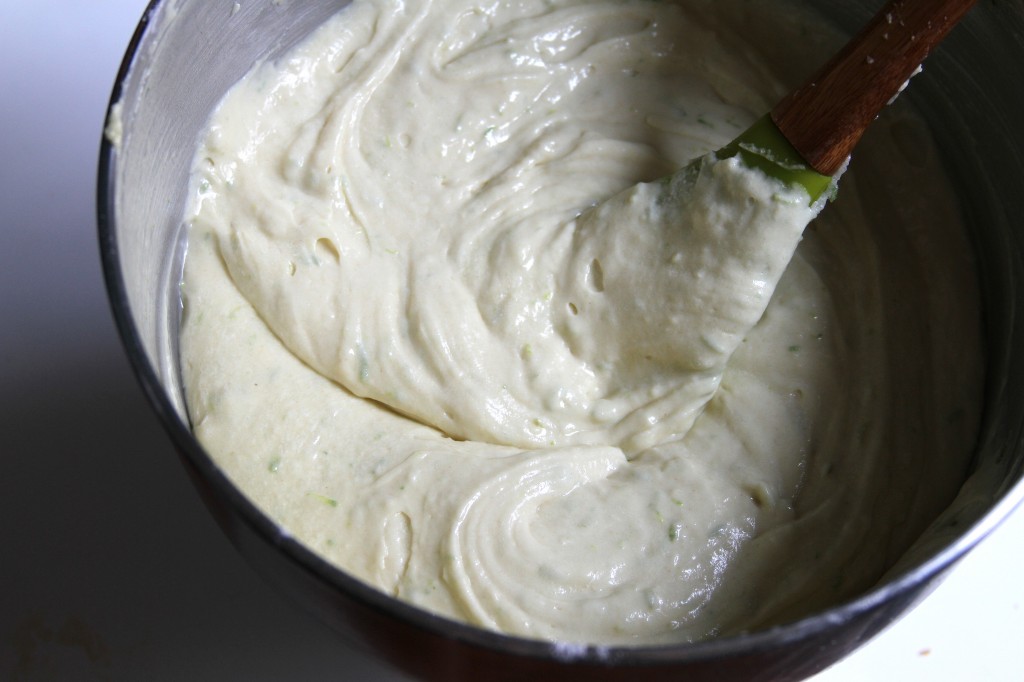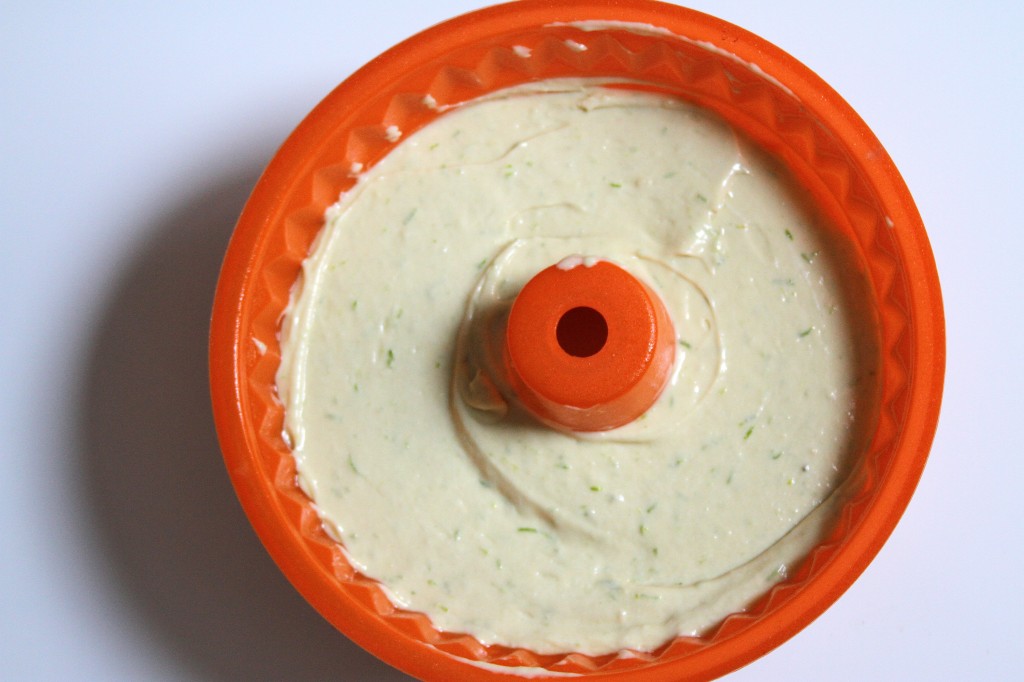 Once the cake is baked, and sitting on its wrack to chill for a minute, you'll make your raspberry sauce. Let me tell you guys about this sauce!!! I LOVED it. Like, I loved it so much I made a second batch later in the week to pour on pancakes, ice cream, and greek yogurt. It's amazing stuff, my friends. And it's so, so simple to make.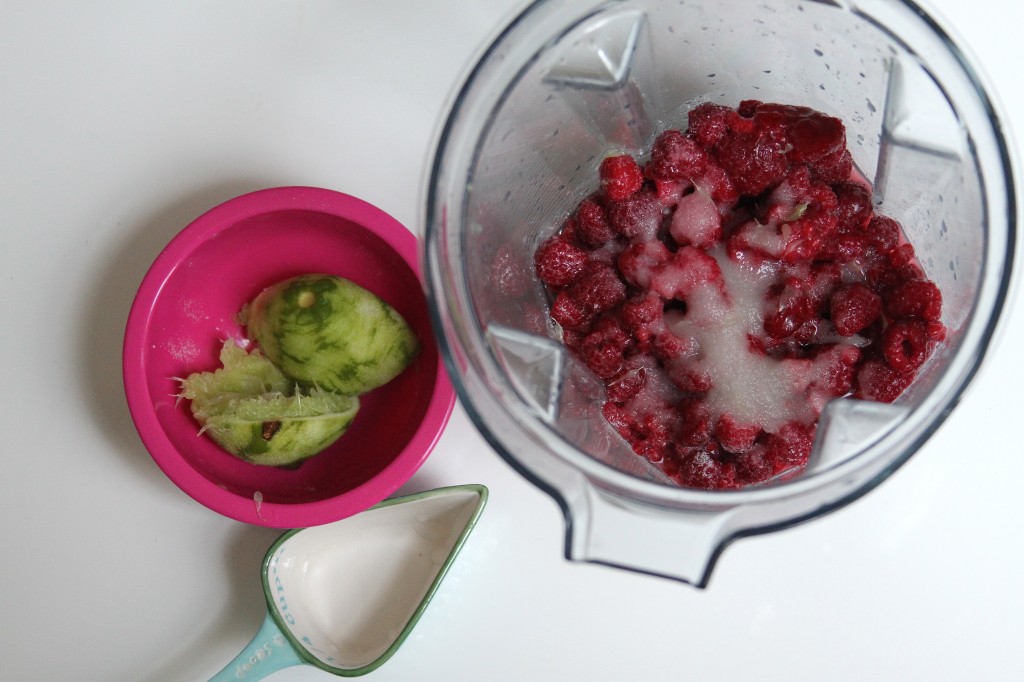 All you need is some raspberries (fresh or frozen will both do you justice), a plump little lime, sugar, and water. Dump all these ingredients into your handy little blender or food processor, and blend-it-up.
Look! You made sauce! Isn't it so pretty and pink? Ok… maybe I'm being a little girly here, but even if it weren't pink I'd still be raving over it!
Once the cake has cooled, you can slice it up, pour on the sauce, and do what you were made to do: destroy it in under ten minutes!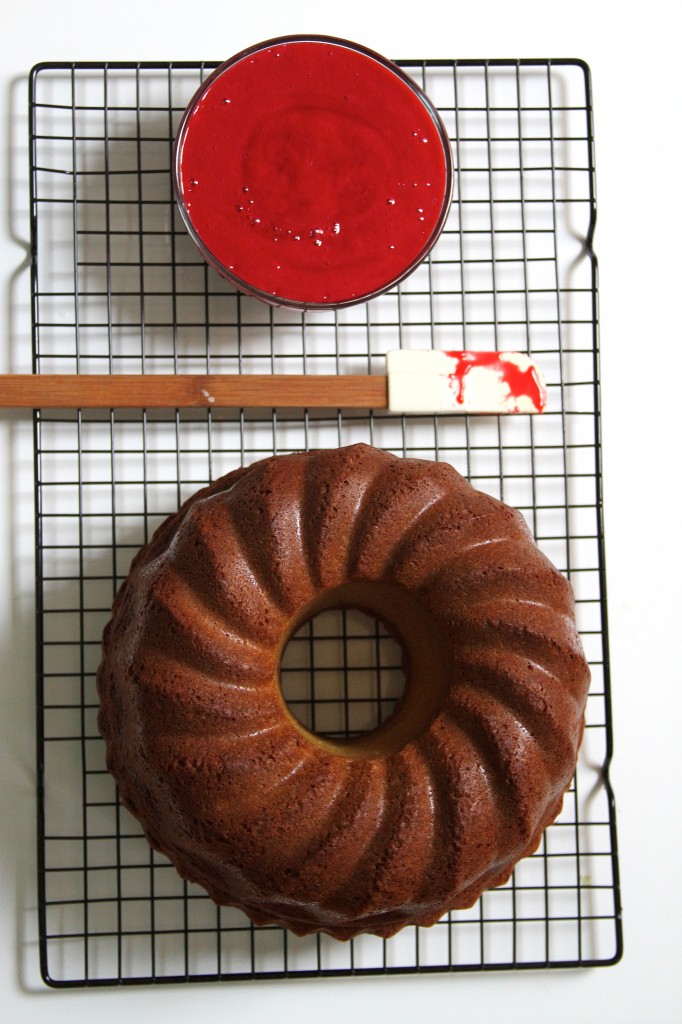 Or… you could put it on a platter and serve it family style. I bet people would think you quite nice if you did it that way. Up to you! Either way, I say it's time to bust out the limes and make yo' self a bundt!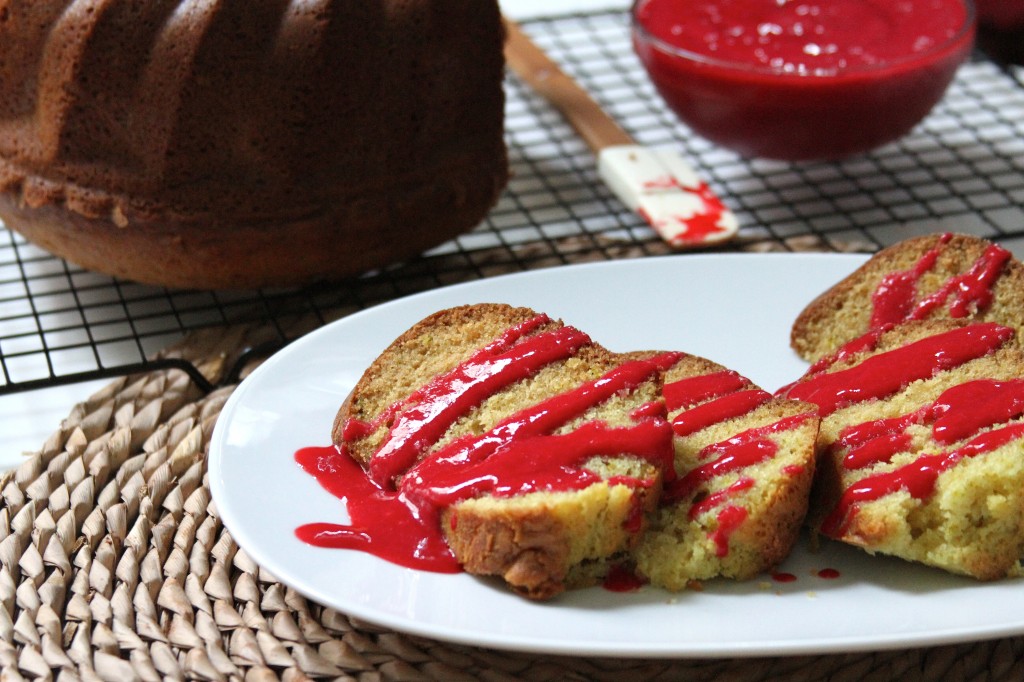 Luscious Lime Bundt with Raspberry Sauce – Baker by Nature
Ingredients:
For the Luscious Lime Bundt Cake
3 cups all purpose flour
2 teaspoons baking soda
1 1/2 teaspoons salt
1/3 cup greek yogurt
3/4 cup whole milk
14 tablespoons unsalted butter, at room temperature
Zest of 5 (medium sized) limes
2 cups sugar
1 teaspoon vanilla extract
4 large eggs, at room temperature
Preheat oven to 350 degrees (F). Spray a bundt pan with non-stick spray (I used the new coconut oil spray Trader Joe's is not carrying and it worked perfectly), set aside.
In a mixing bowl combine the flour, baking soda, and salt, stirring well. Stir together the greek yogurt and milk, and set aside for later use.
In a small bowl mix the sugar and lime zest together with your hands, mixing until the lime zest has really worked its way into the sugar. Once the sugar is mixed, beat it with the butter until light and fluffy, scrapping the sides down as needed. Add the vanilla. Then add the eggs, one at a time, letting each egg full incorporate into the mix before adding the next. Let the batter mix for one minute after all the eggs have been added, then Reduce speed to low. Add the dry mixture in 3 additions, alternating with milk/yogurt mixture in 2 additions, beginning and ending with dry mixture. Pour batter into the prepared pan and smooth the top.
Place the pan in the oven and bake for 65-70 minutes, or until a cake tester comes out clean. Let the cake rest in the pan for 15 minutes before transferring cake onto a cooling rack or platter to cool completely. Pour sauce over slices before serving.
For the Raspberry Sauce
Ingredients:
2 cups fresh or frozen (if using frozen do not defrost first) raspberries
Juice of one lime (really squeeze it all out!)
1/4 cup water
1/4 cup sugar
Instructions:
Pulse ingredients in a blender or food processor until completely smooth. Strain if desired (I didn't), and drizzle over cake slices. Cover and refrigerate for up to 3 days.