These soft and fluffy Cranberry Banana Muffins are so easy and perfect for breakfast! Full of real banana flavor, fresh cranberries, and a handful of chocolate chips, they're simply irresistible!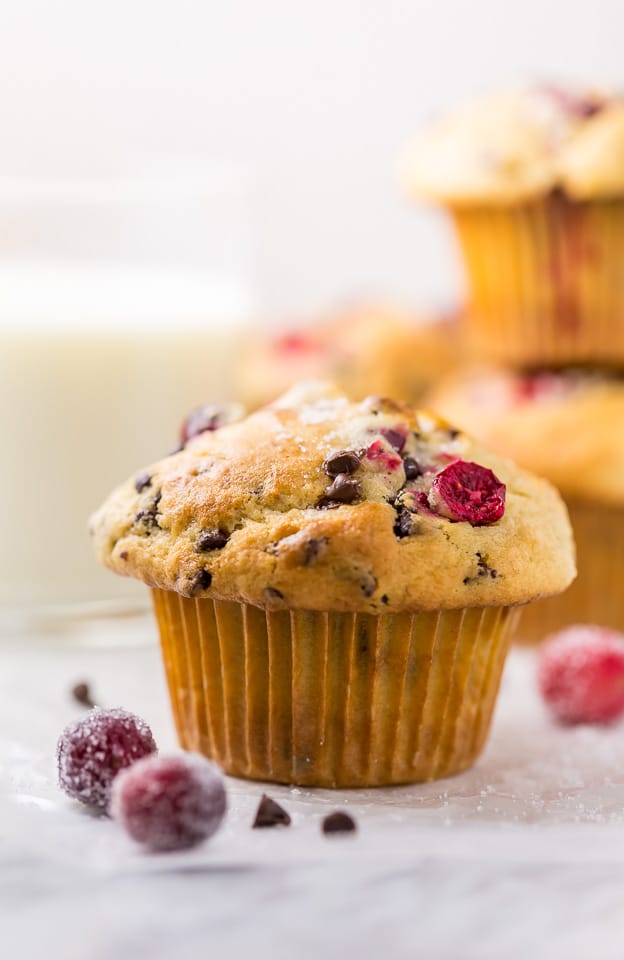 Do you love cranberries? We're absolutely obsessed with them in our family! Especially around the holidays when fresh cranberries are so easily accessible. So when I found a bunch of half dead bananas in our fruit bowl, I decided to whip up a batch of cranberry banana muffins!
To be completely honest, I wasn't even planning on sharing this humble recipe. I was just making them as a snack for the family! But after one bite, that changed! Because these muffins are SO good. And hopefully a welcome change from all of the cookies and candy I usually share with you around this time of year. (That said… a new cookie recipe is coming tomorrow lolol).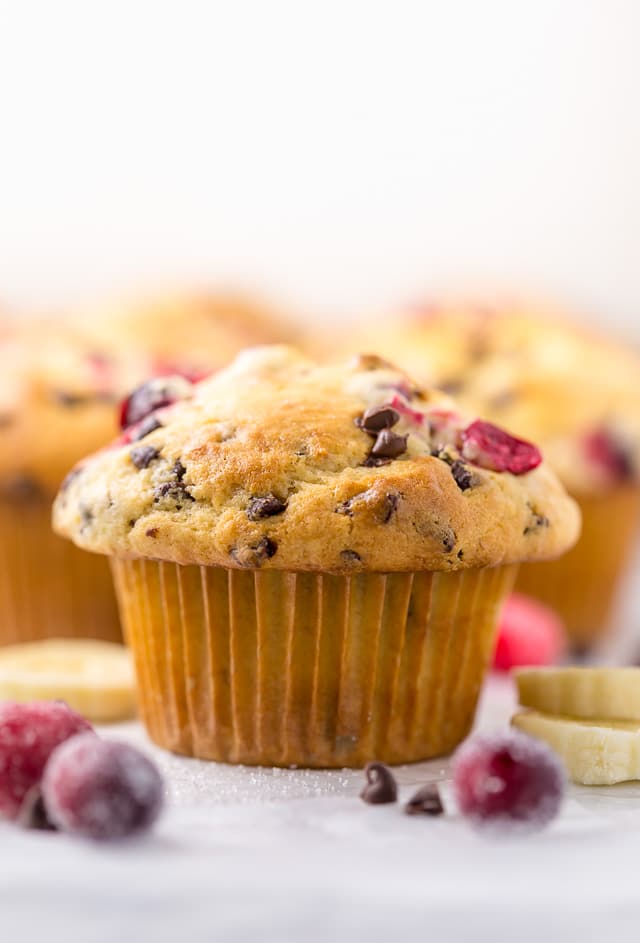 …