Easy Lemon Cheesecake Bars are perfect for almost any occasion! Made with fresh lemon juice, lemon zest, cream cheese, and sour cream, they're tangy, sweet, and so delicious. A must try for lemon lovers!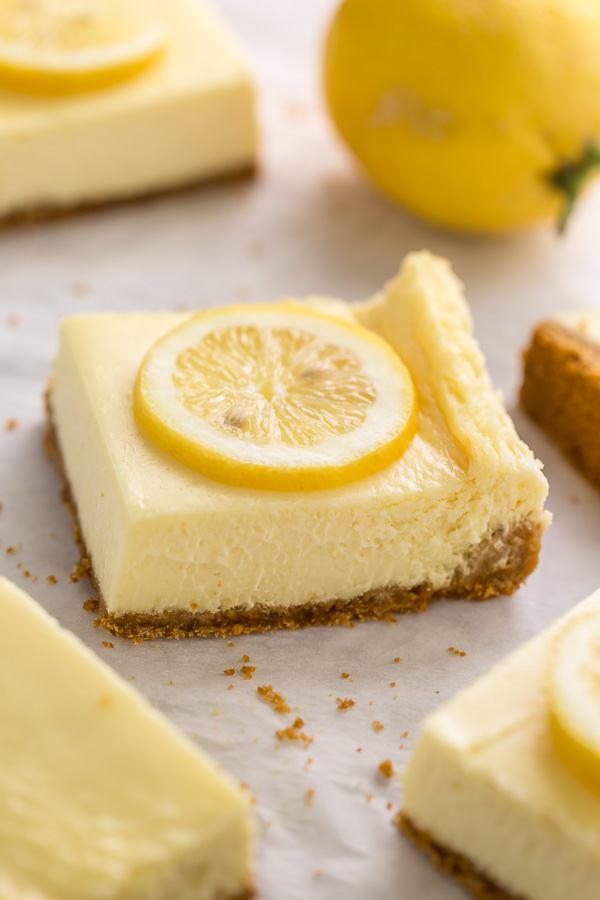 The Best Lemon Cheesecake Bars
Spring is slowly but surely on its way, and that means lots and lots of lemon recipes are in order! And since I know so many of you love lemon as much as I do, I couldn't keep these luscious lemon cheesecake bars from you another minute longer. They're SO creamy! And loaded with tangy lemon flavor. But the best part? They're so darn easy! You can whip them up in about 20 minutes, and they only require 30 minutes of bake time. Plus, no water bath or springform pan required! So if you've been too scared to try your hand at cheesecake, you should definitely try this recipe!!! It's perfect for experienced bakers and novice ones.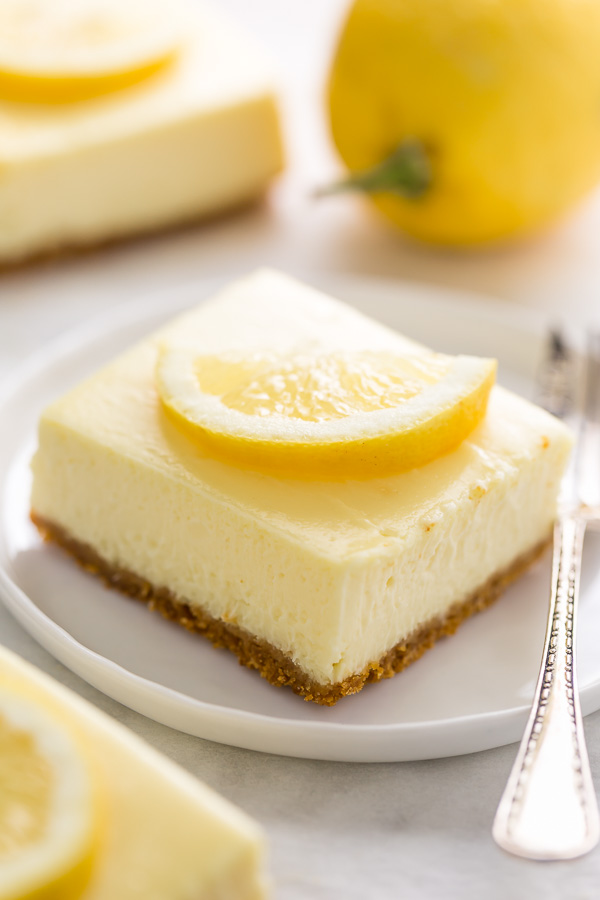 …