These Soft and Chewy Brown Butter Oatmeal Raisin Cookies are loaded with oats, raisins, and plenty of warm spices! Browning the butter adds TONS of flavor and once you try it, you'll never go back to another method! A great recipe to make anytime of year, but especially popular in our house during the holiday season!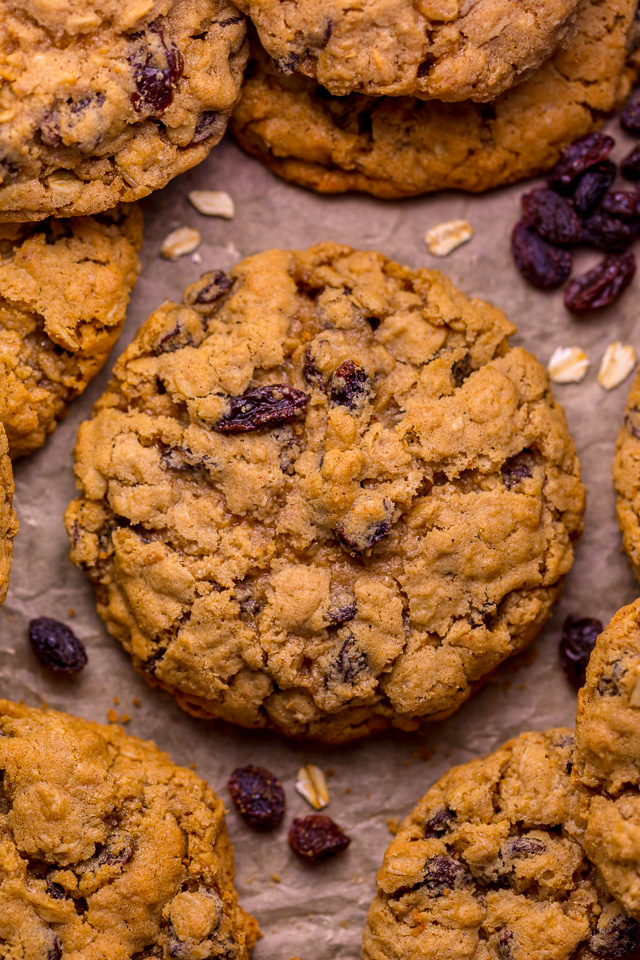 Oatmeal Raisin Cookies
Is it possible to have empty nest syndrome after just one weekend? Because I'm pretty sure I'm feeling it!
My family was here for a quick two day visit and it was bliss. We cooked dinner, drank delicious French wine, watched TV (started and finished the first season of 'The Man in the High Castle'), and baked so many cookies! So when they left last night, my tiny apartment felt extra quiet.
But I dealt with their departure in a way I'm sure any almost-30 year old woman would. I blasted Adele, baked chewy oatmeal raisin cookies, and binge watched old episodes of blue bloods.
…