Today I'm excited to share with you a comprehensive list of my favorite baking pans! These are the pans I use time and time again because they conduct heat great, clean up like a breeze, and work with my recipes. So if you're in the market for a new cookie sheet, bundt pan, or cake tin, this recipe is for you!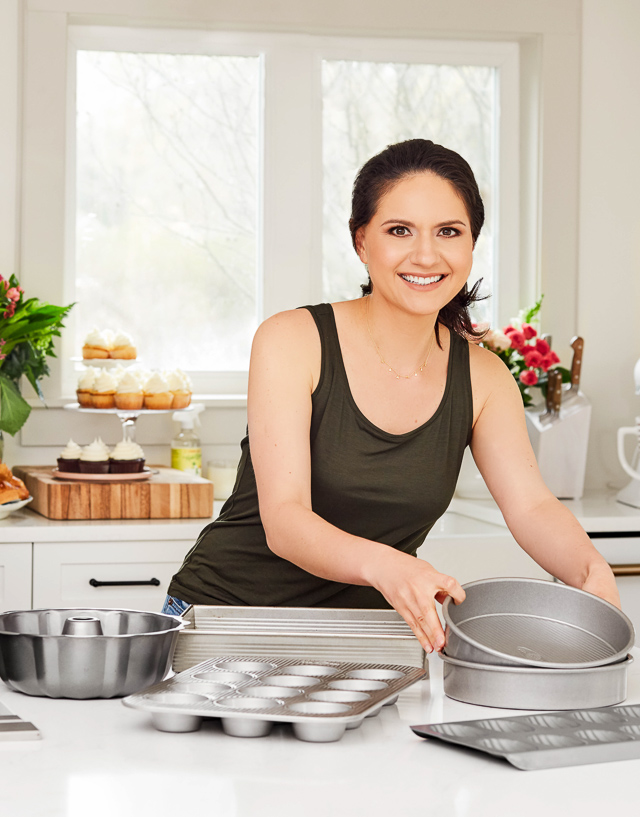 Ashley's Favorite Baking Pans
"What are your favorite baking pans?!" "Does it really matter what kind of pan I use?" "Why did my brownies take DOUBLE the amount of time listed in your recipe?" "Can I use a ceramic loaf pan instead of a metal one?"
These are just a few of the questions that land in my inbox on a daily basis… and I totally understand why!
Finding the perfect recipe can be hard enough! But then you have to figure out what to bake it on… or in! And as you probably know, the pan you bake with can dramatically effect the end result of your recipe!
And in case you didn't know that, I'm glad you do now. In fact, you can have a perfectly good recipe, but if you use the wrong pan, it can turn out far from fabulous! Which is why using the right pan, for the right recipe, is so important!
…