Triple Almond Cinnamon Rolls are the ultimate breakfast treat! This indulgent recipe features soft and fluffy yeasted buns that are filled with brown sugar cinnamon filling and topped with a sticky sweet glaze and slivered almonds! This homemade almond cinnamon roll recipe is a MUST for all of the almond lovers out there!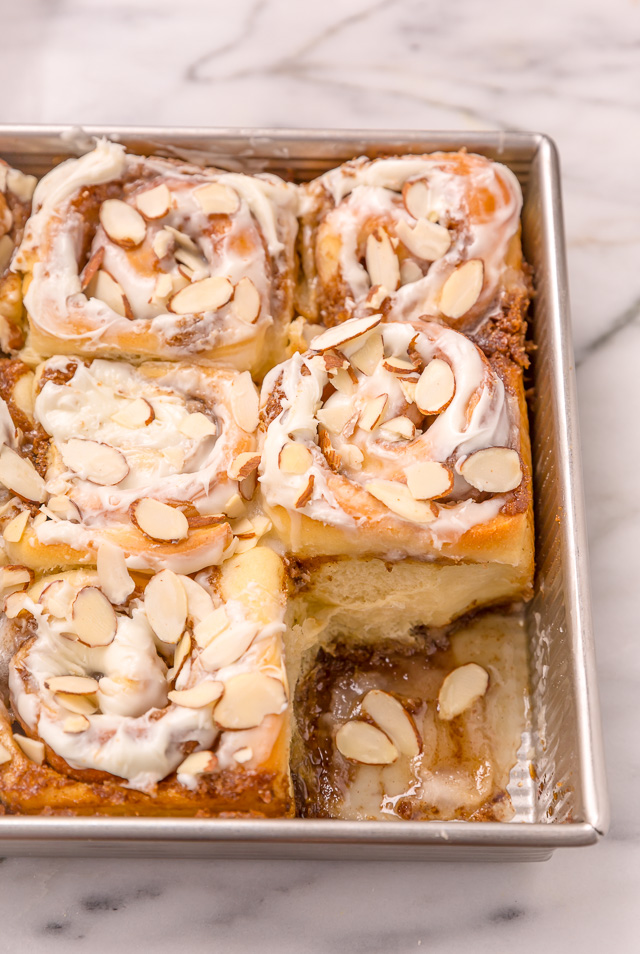 Almond Cinnamon Rolls
One of my favorite things to do when I have a little extra time on my hands is retest and reshoot old posts! I have so many recipes that don't get seen or shared because the photos are super outdated. Which is a shame! Because the recipes themselves are total stars! So I'm slowly but surely breathing new life into those posts.
And today, I'm bringing these Almond Cinnamon Rolls back to the surface! I originally shared this recipe on January 28th, 2014!!! We were still living in Brooklyn at that point, and I was working 60 hours a week as a nanny. Blogging was still just a hobby I dreamed of doing full-time!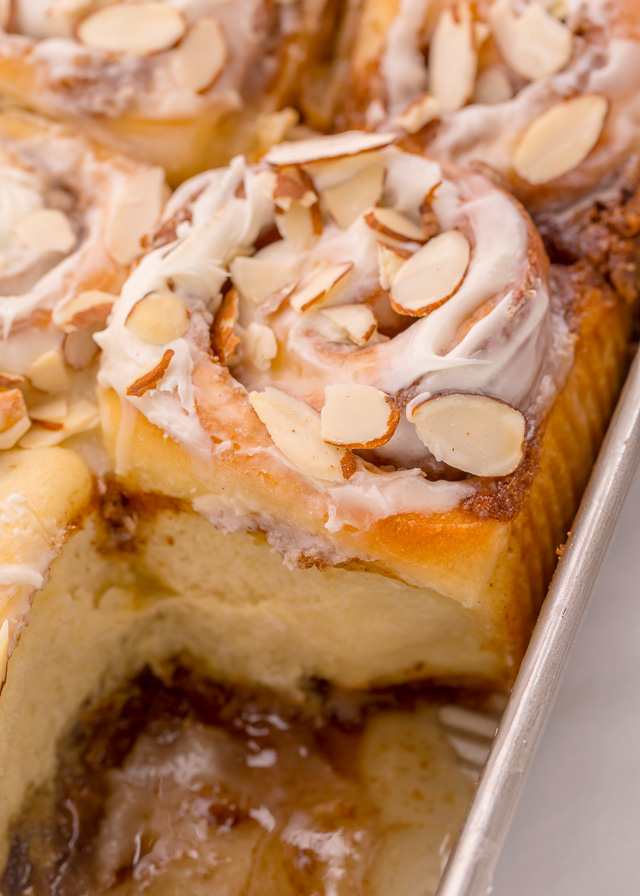 …