Silky smooth and bursting with flavor, this Orange Ricotta Cheesecake is a total showstopper!!! Top with orange infused cranberry sauce for the ultimate holiday dessert! Bonus: this can be made ahead of time and frozen for up to two months.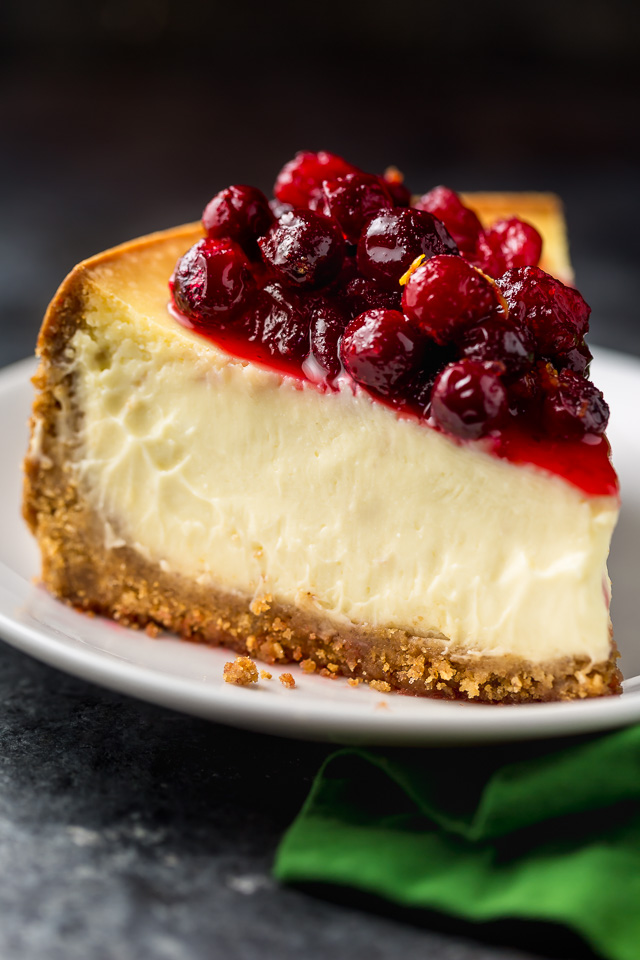 Orange Ricotta Cheesecake Recipe
One thing we always have on hand? Ricotta cheese! As a good Italian girl, I make my own. But there's no shame in store bought ricotta! A lot of people associate ricotta cheese with savory recipes like lasagna or baked ziti, but I actually use it most in my baking. More specifically, for baking cheesecake! Ricotta cheese gives cheesecake a silky smooth texture and the most delightful tangy taste. If you haven't tried baking with it yet, you're totally missing out!
…