These Easy Skillet Brownies are gooey, fudgy, and so decadent! Made with cocoa powder, melted chocolate, and chocolate chips, these fudgy brownies are definitely for chocolate lovers only! Serve warm, with a few giant scoops of vanilla ice cream on top!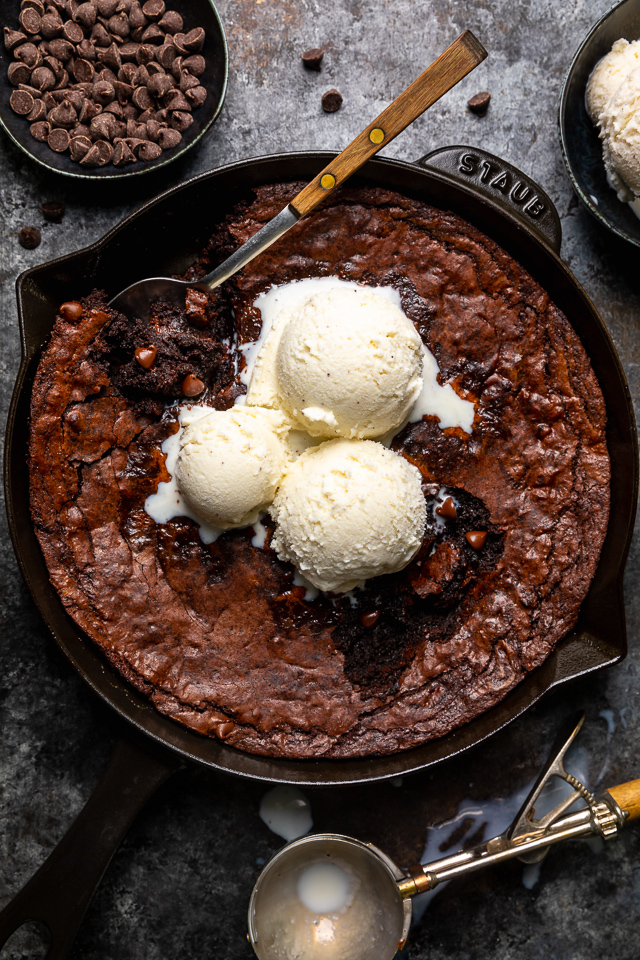 Skillet Brownie Recipe
Brownies are my love language. But sometimes I just don't have the patience to bake a batch and let them cool for a couple of hours. Sometimes I want brownies and I want them NOW!
So what's a girl to do? Bust out your skillet and bake skillet brownies, that's what!!!
See, skillet brownies bake up in 30 minutes and are meant to be eaten right away! You don't even need to slice them. Just plop a couple of scoops of vanilla ice cream on top, grab a spoon, and dig in!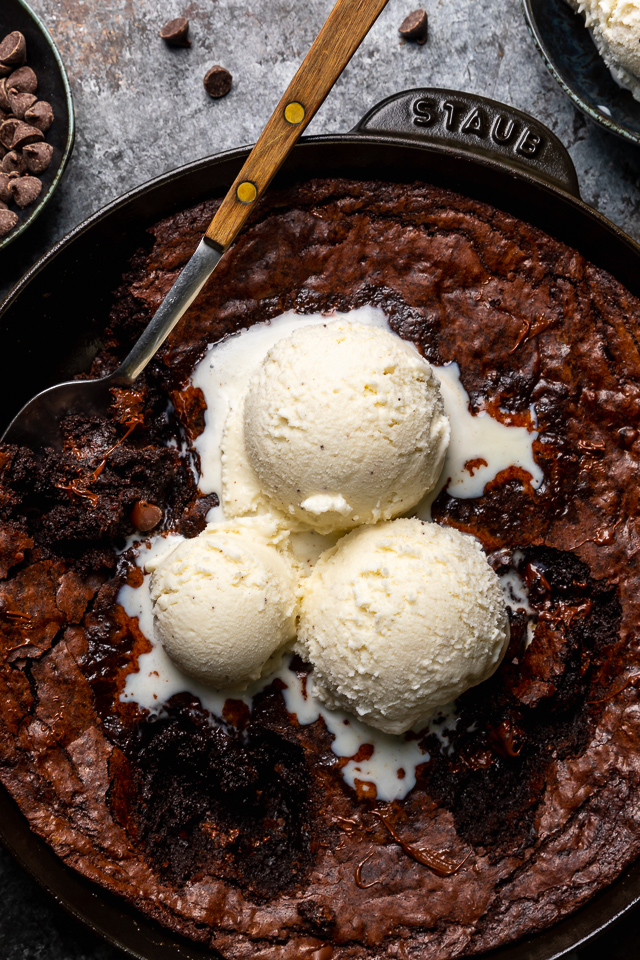 …