Cheesy Bacon and Green Bean Casserole is creamy, crunchy, and so delicious! Always a huge hit at Thanksgiving celebrations, parties, and pot lucks! If you've been looking for a new green bean casserole recipe, this is it!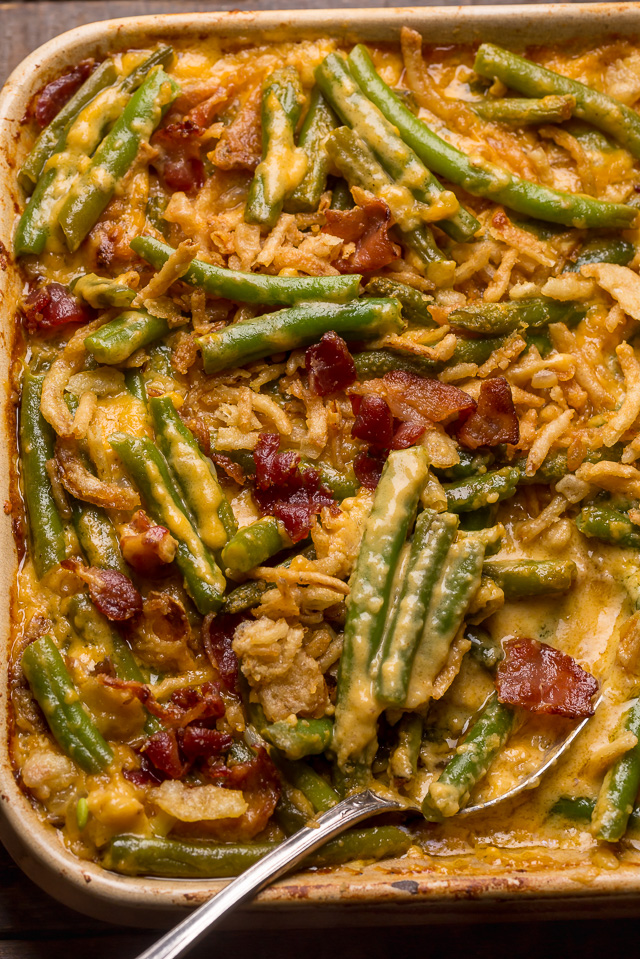 Green Bean Casserole with Bacon
When it comes to iconic Thanksgiving side dishes, green bean casserole is right up there with stuffing, biscuits, mashed potatoes, and cranberry sauce! And personally, it's the dish I look forward to ALL year long!
Usually I make my famous gourmet green bean casserole. But this year I decided to ditch the fancy cheeses in favor of classic comfort food flavors. And does it get anymore comforting than BACON AND CHEESE? I think not!
Say hello to my new favorite green bean casserole! It's loaded with a creamy cheese sauce, crispy bacon, and French fried onions.
…