Featuring golden brown toasted English muffins, poached eggs, slices of Canadian bacon, and hollandaise sauce, this Eggs Benedict recipe is pure perfection! Top with freshly chopped dill and scallions, or simply serve with salt and pepper. Perfect for any special at-home breakfast or brunch!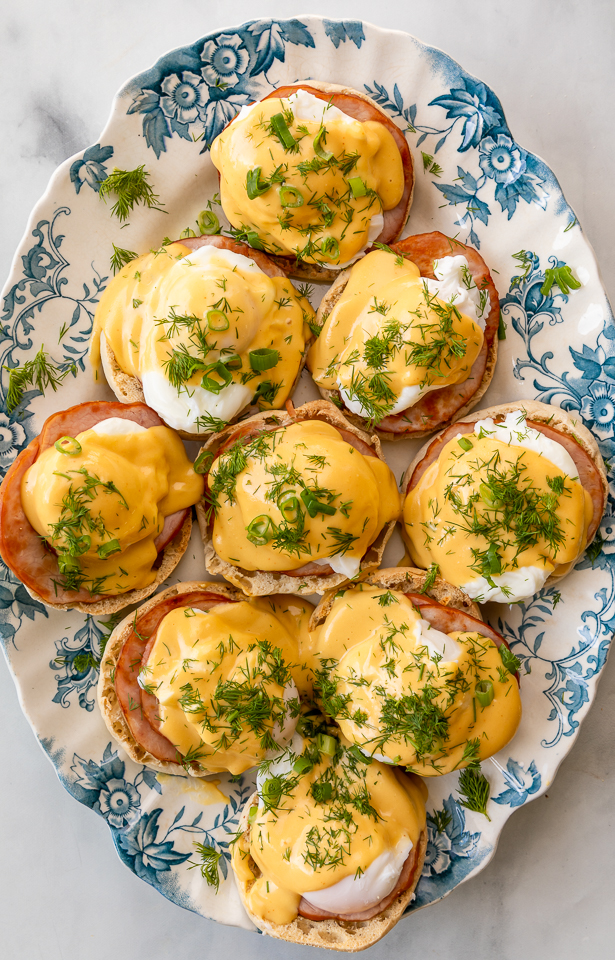 Classic Eggs Benedict Recipe
My mom loved eggs benedict! And it's impossible for me to see it, make it, or eat it without thinking of her. When we went to LA we had a smoked salmon Eggs Benedict at The Ivy that was too die for! But more often than not, she enjoyed the classic version. No frills, just an English muffin, an egg, some bacon, and plenty of sauce!
So mom, this recipe is for you!
…