An easy and delicious recipe for No-Bake Espresso Chocolate Cheesecake! So rich and creamy… it's hard to stop at one slice.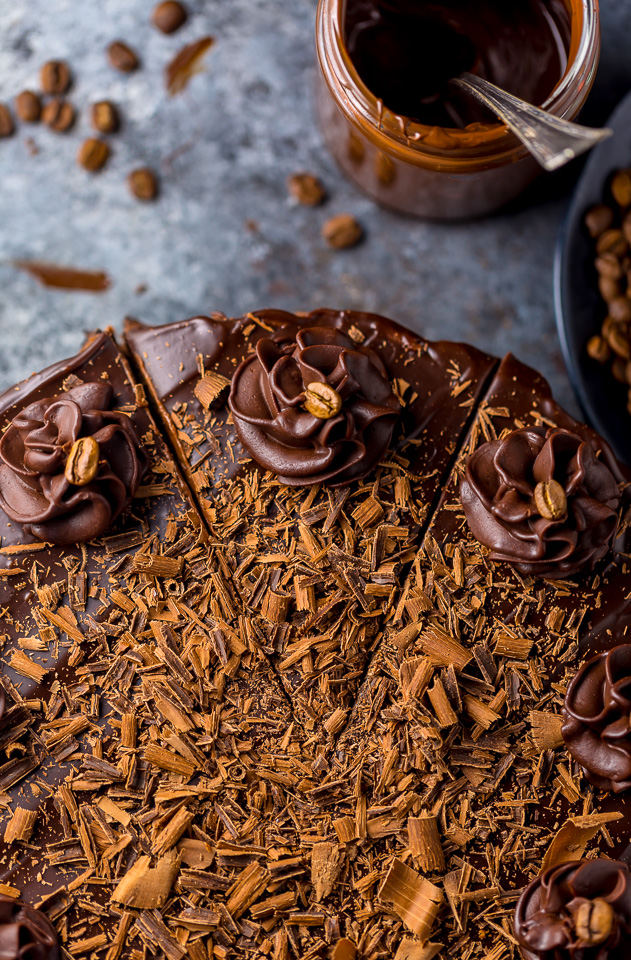 I'm not one of those people who typically says things like "it's too hot to bake" or "I'm not turning my oven on until September…
But today? IT'S JUST TOO HOT TO BAKE! And while I don't plan on going on a baking strike for the rest of the Summer, I do plan on sharing a few no-bake treats to see us through this heatwave! Starting with today's new recipe for no-bake espresso chocolate cheesecake. This gorgeous dessert is so rich, creamy, and flavorful!!!
Just look at that texture ↓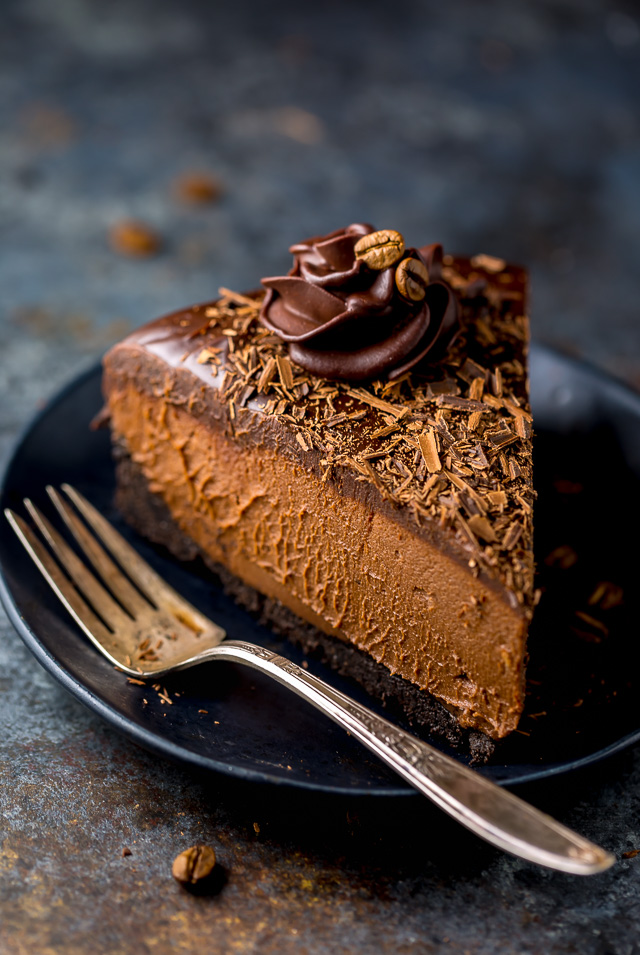 …