The only thing better than a chocolate chip cookie? A brown butter chocolate chip cookie that's loaded with toffee pieces, toasted pecans, and a touch of cinnamon. Trust me, once you try these brown butter toffee cookies, you'll never want to use another recipe again!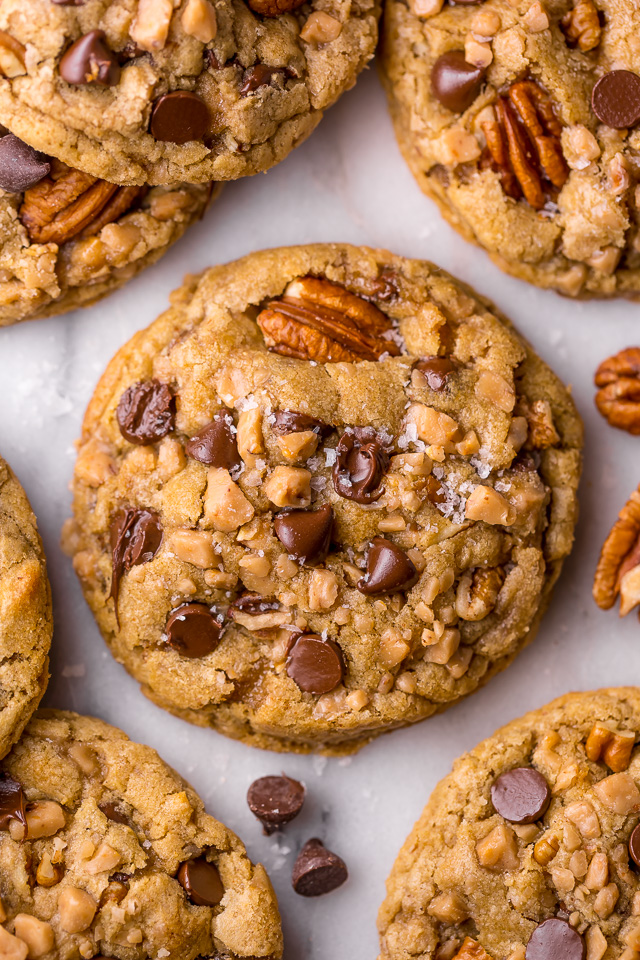 Brown Butter Toffee Chocolate Chip Cookies
If you follow me on Instagram, you already know that I've been spending most of August working hard on creating lots of new HOLIDAY RECIPES! Sweet recipes, savory recipes, and even some gift guides! Yes, I know that might seem insane. You should have seen the cashiers face when I bought 12 cans of pumpkin and asked her when candy canes would be coming in lol. But it's part of my job and honestly, I love it! The holiday season is my FAVORITE season. So getting to bake pies and test dozens of Christmas cookies in the middle of Summer is a treat! Well, as long as the air conditioning is on full blast.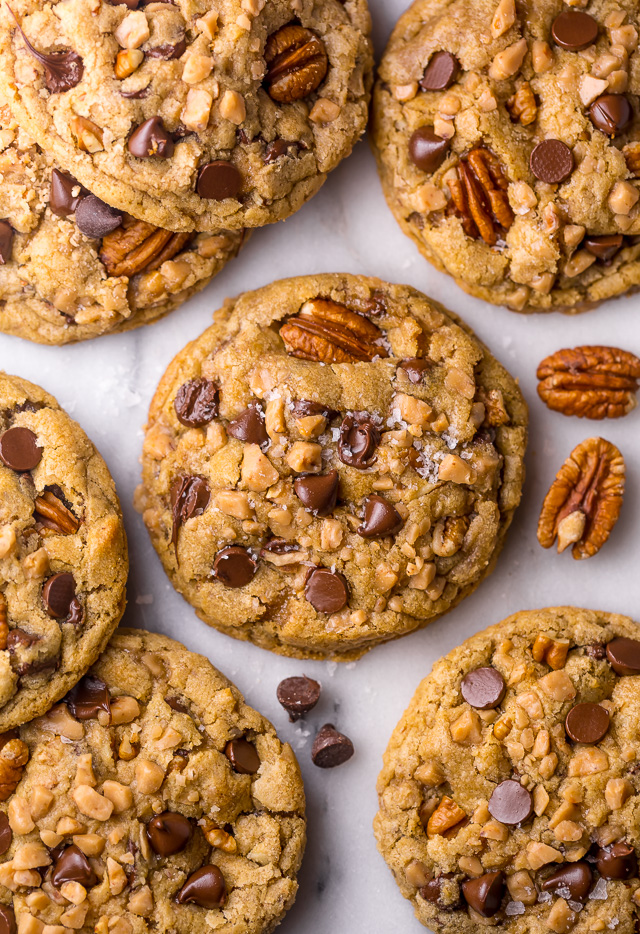 …