Mmm… these Dark Chocolate Chunk Raspberry Crumb Muffins are so easy and delicious! Perfect for breakfast or brunch.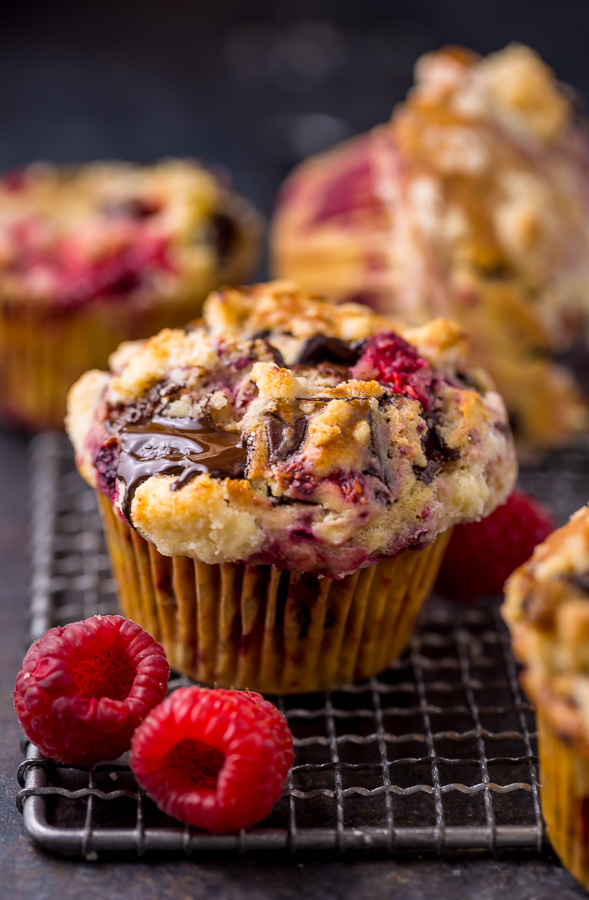 Father's Day is THIS weekend and I'm so curious: what are you doing for dad?
We're having a casual brunch in the backyard. And when I say casual, I mean it! There will be finger sandwiches, a few simple salads (definitely this one and maybe this one), shrimp (these), and plenty of spiked lemonade. We're simple people.
Oh! And don't think I forgot about dessert! Because I certainly have not. I'll be serving homemade ice cream sandwiches (recipe here) and these EPIC Dark Chocolate Chunk Raspberry Crumb Muffins. They're perfect for casual brunch situations because they're make-ahead friendly and so good with coffee. And I don't know about you… but in our family, coffee is ALWAYS, always, always served with dessert. It's basically a law and strongly enforced.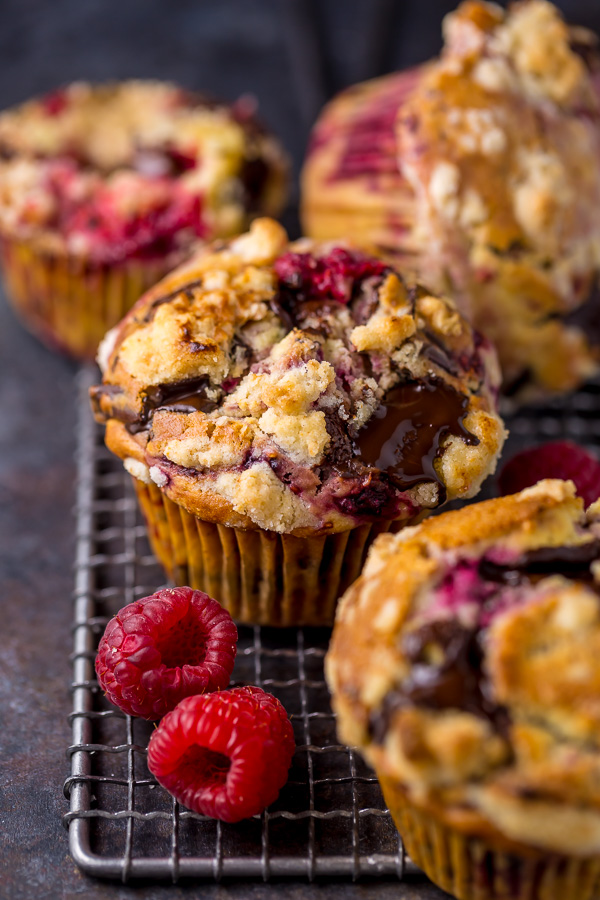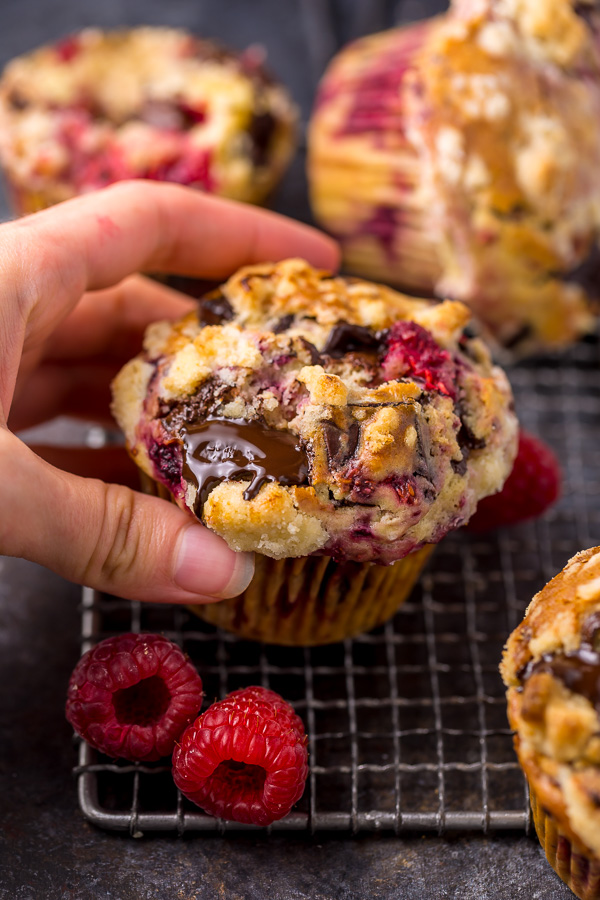 …