Today I'm teaching you how to make the BEST Easy French Toast! And you won't believe how quick and easy it is! Topped with maple syrup, this French toast recipe is sure to become one of your favorite breakfasts!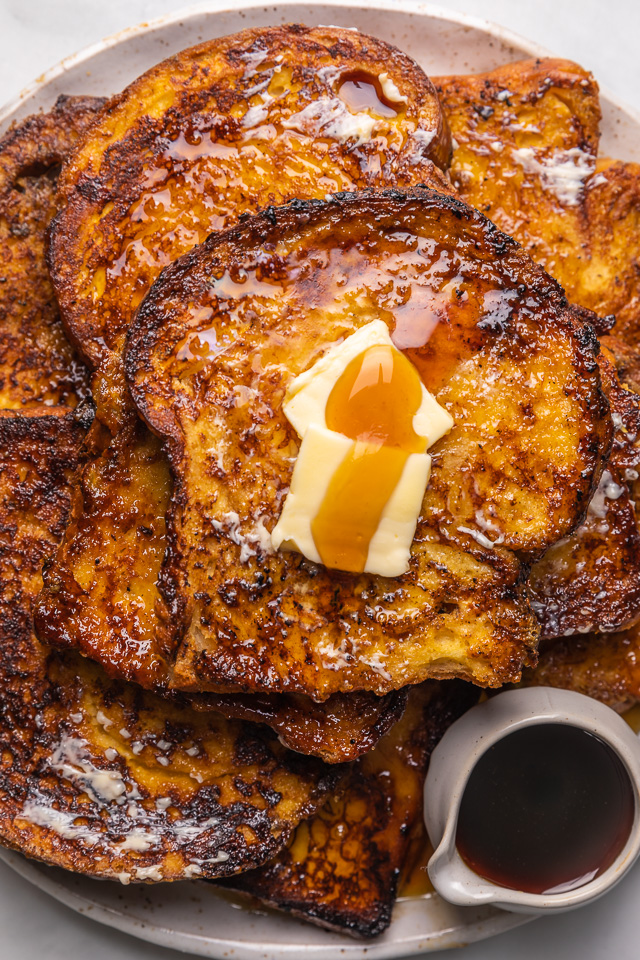 French Toast Recipe
When it comes to french toast, I find people either love it… or hate it. I rarely meet someone with medium-level passion on the subject. And I think the reason behind this is simple.
The folks who love french toast have experienced the euphoric pleasure of enjoying REALLY good french toast. The kind that's thick and golden brown and crispy in all the right places. While the haters have probably only experienced sad and soggy sandwich bread slices that no amount of maple syrup can save.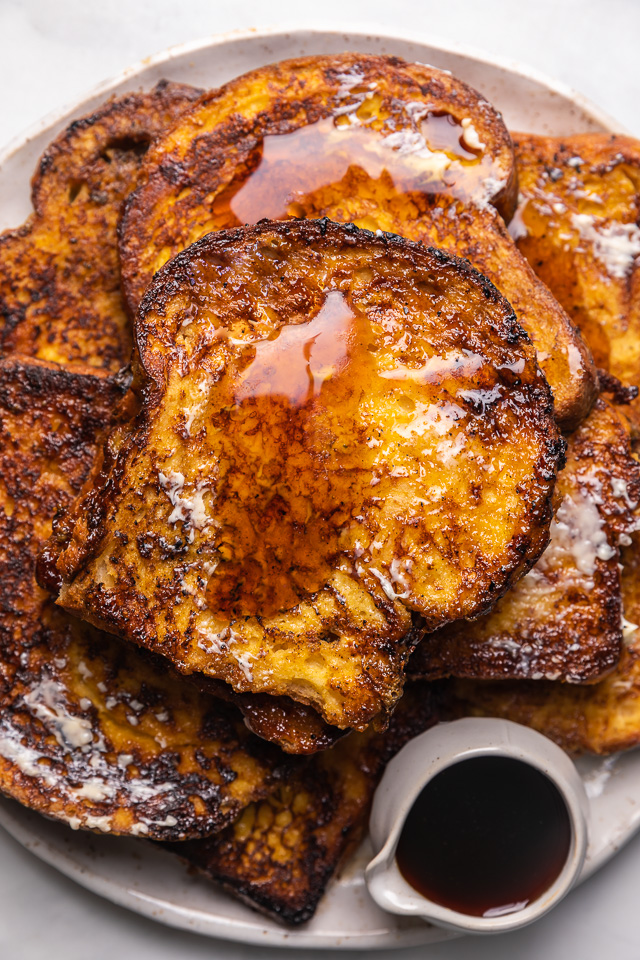 …