The Best Apple Crisp Bars feature a brown sugar shortbread crust, plenty of apples, and a buttery crumb topping! Bake until the top is golden and serve with vanilla ice cream! Sure to become one of your favorite apple desserts!
Apple Pie Bars
I don't know where you live… but here in the Hudson Valley, it's slowly but surely beginning to feel like Fall!
The mornings are cold and crisp. Almost all of the trees have begun their transformation from green to orange, red, and yellow. And our farmers market hauls have transitioned from tomatoes and peppers to apples and pumpkins. No cranberries yet! But I have a feeling they'll be making their debut within the next few weeks.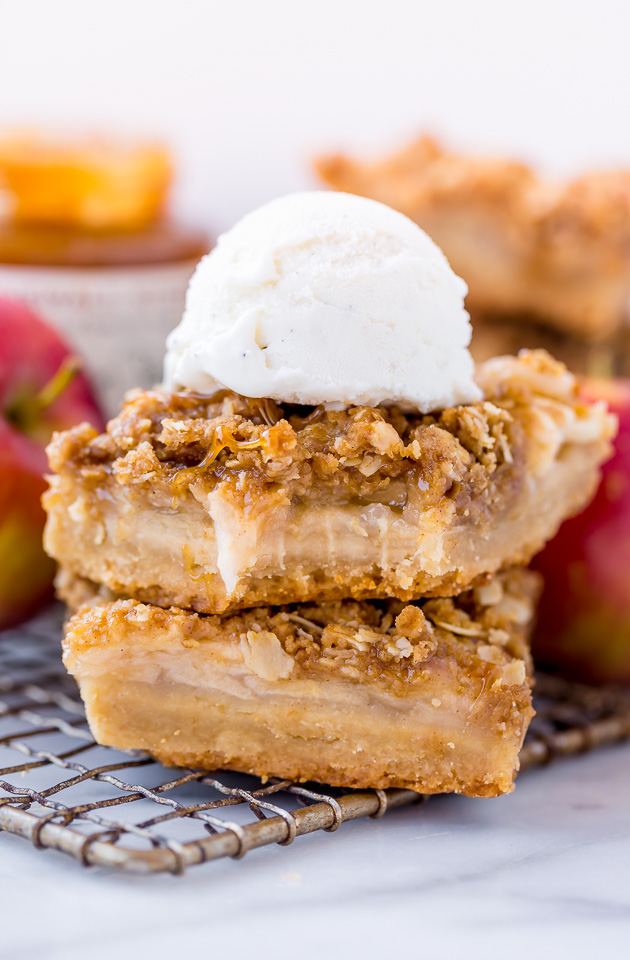 …