We're butter pecan fanatics, so it only seems fitting that one of our favorite "splurge" breakfast treats are Butter Pecan Cinnamon Buns! They're just like classic cinnamon rolls, but with a TONS of crunchy, gooey, chopped pecans on top. Perfect for Thanksgiving or Christmas morning!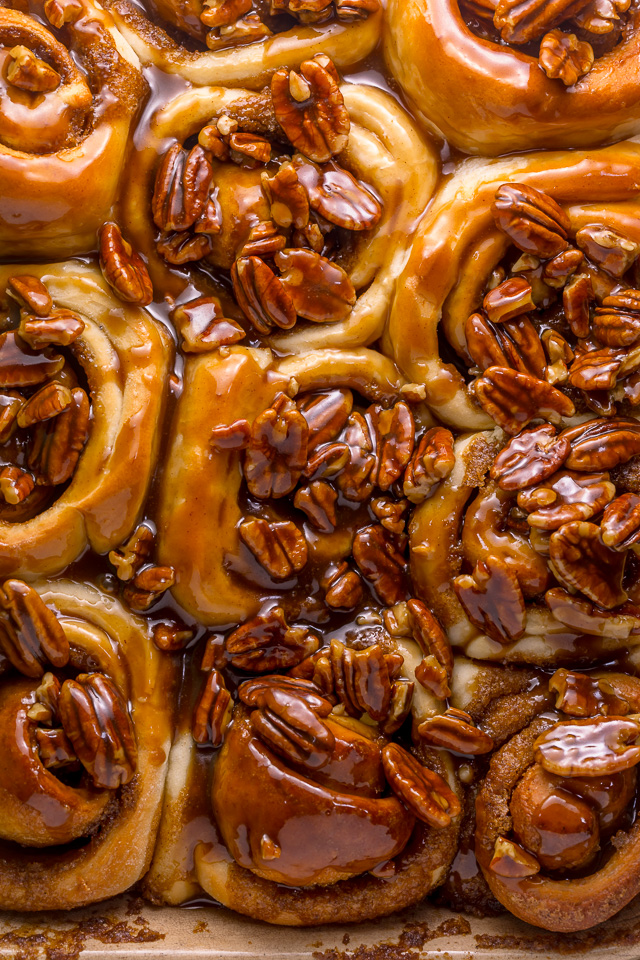 Butter Pecan Sticky Buns
Although I bake a plethora of sweet treats every week, a good cinnamon bun is my one-true-weakness. A good cinnamon bun is my… dessert kryptonite, if you will.
That being said. I put major emphasis on the word good, because, well, let's be honest – there are a lot of crappy cinnamon buns running around out there looking for love that they just don't deserve. Sometimes they're dry… or lacking in flavor… and more often than not, they're both. And I don't know about you, but anything dry and lacking isn't worth my time or treadmill minutes. Uh uh. #CinnamonBunSnob and #ProudOfIt
The good news is making a great batch of cinnamon buns at home is easy! I know a lot of people think it's like baking magic or something, but I swear – you don't need to be a kitchen wizard to get your cinnamon bun groove on.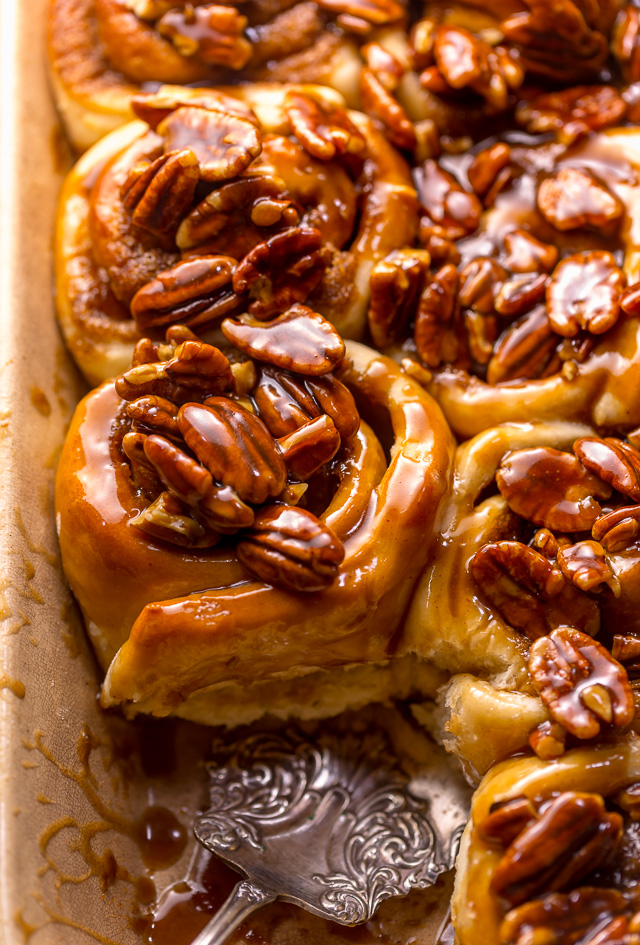 …