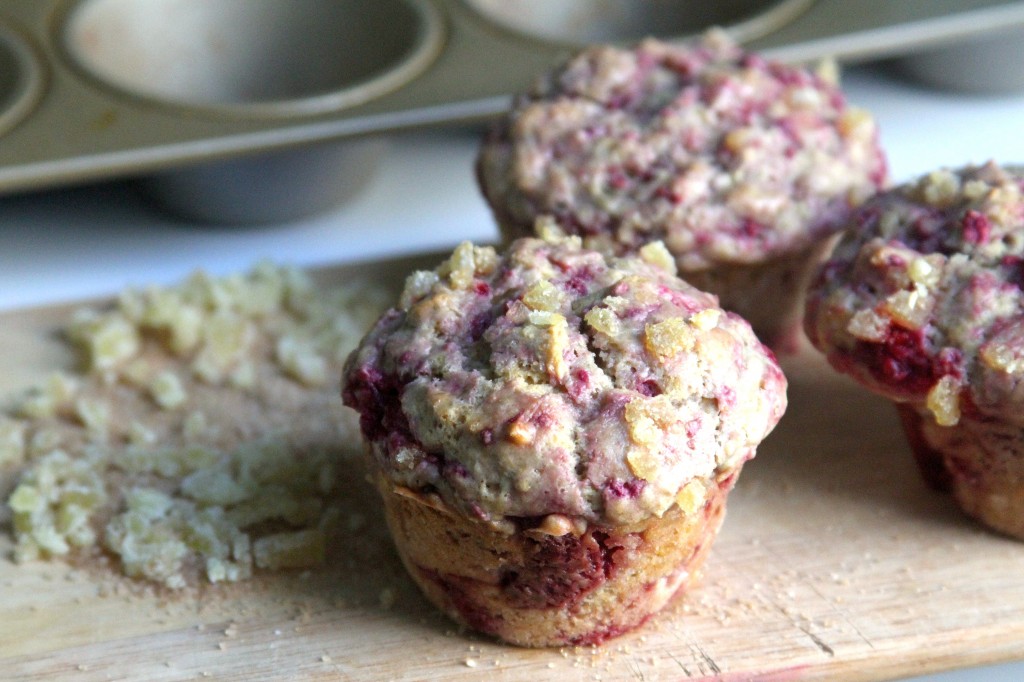 Word is Spring is just around the corner. In fact, I've heard for some, it's already done sprung!
Are you one of those lucky ducks already basking in the glory of the new season (and yes, that is a touch of weather envy you hear)?
Here in New York, we're still very much in Winter's shadow.
Sure, the days are brighter. Longer, too. And the promise of a new season on the horizon makes the morning chill a touch more bearable.
Still… it's freaking cold. Cold = the need for comfort. More specifically, comfort food.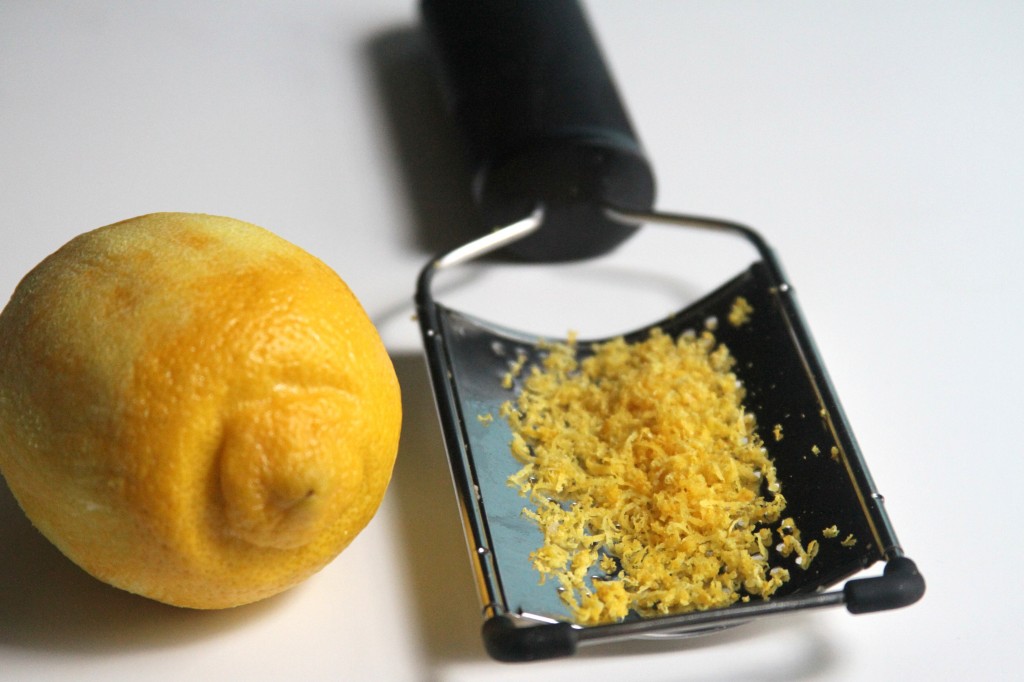 While muffins aren't classically comfort food (at least not in the way mac & cheese, or say, cookies studded with chocolate and the size of ones head, may be), a warm batch, speckled with vibrant raspberries, lightly laced with maple syrup, brightened by the zest of a lemon, and generously sprinkled with spicy bits of crystallized ginger are undeniably a ride into comfort town via your very own oven. Does it get any easier than that?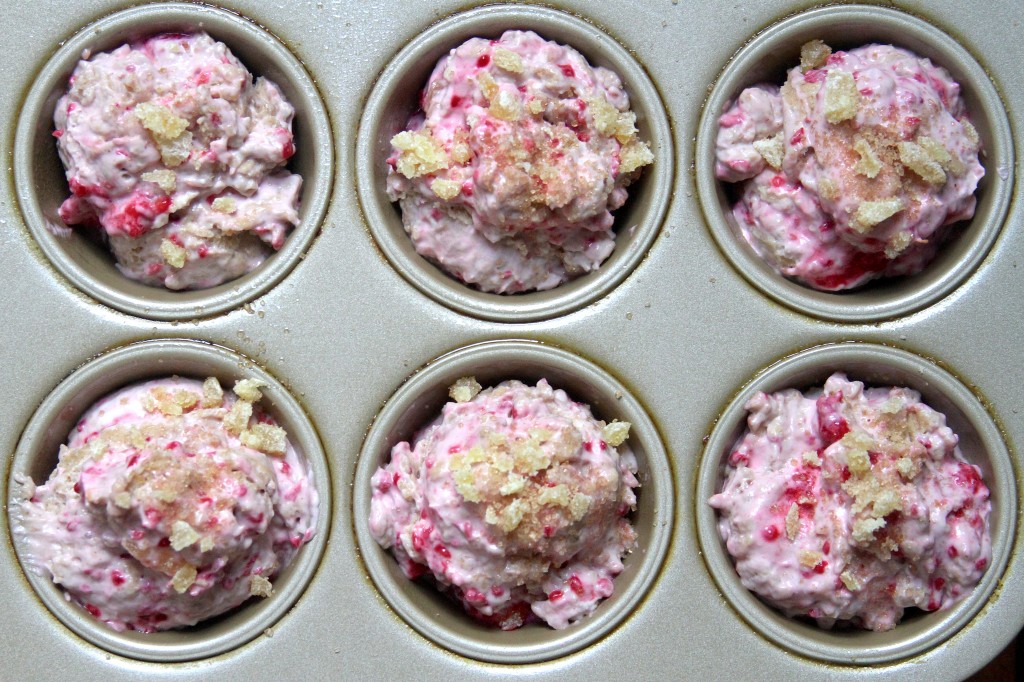 And while I would never dare tell you mac & cheese or giant cookies aren't unsuitable breakfast choices (you only live once!), I boldly suggest you bust out the raspberries and ginger and make these for one heck of a comfort breakfast.
I promise you'll have zero regrets (and if you're anything like me, zero muffins left by the end of the day!).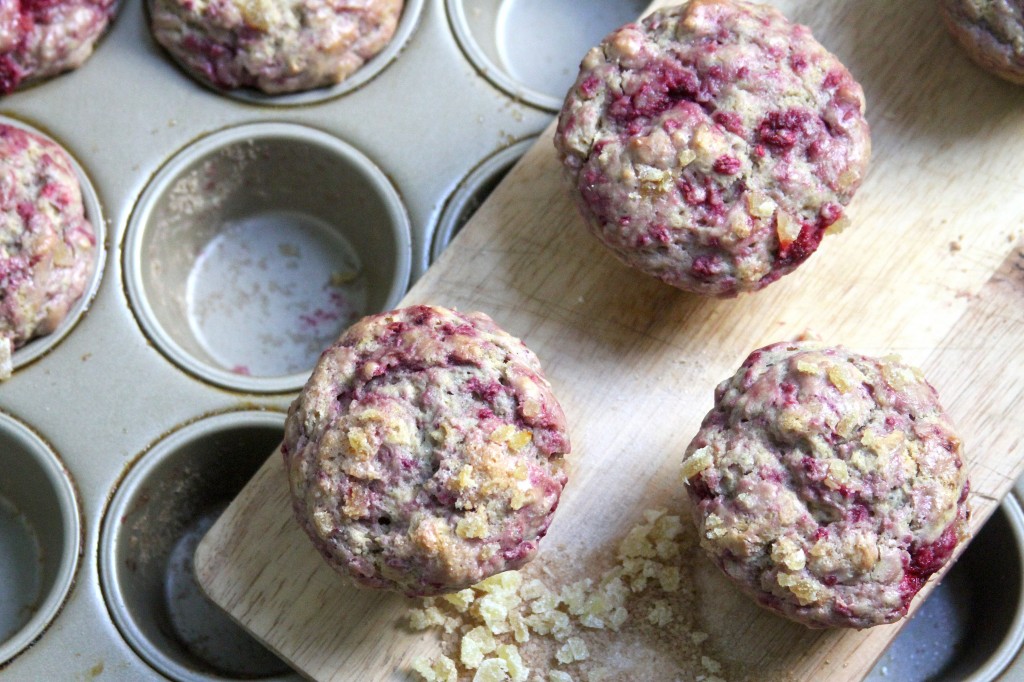 Maple-Ginger Raspberry Muffins – Baker by Nature
Yields 7 large muffins
1 1/2 cups + 2 tablespoons All-Purpose Flour
2 teaspoons baking powder
1/2 teaspoon baking soda
1/2 teaspoon salt
1/2 teaspoon cinnamon
1 teaspoon ground ginger
Dash of nutmeg
1 tablespoon crystalized ginger, finely chopped
5 tablespoons unsalted butter, at room temperature
2 teaspoons vanilla extract
Zest of one lemon (about a tablespoon)
1/3 cup raw turbinado sugar (I think regular sugar would work fine, too)
1 large egg, at room temperature
1/2 cup sour cream (I used a heaping 1/2 cup)
2 tablespoons maple syrup
1 cup raspberries, fresh or frozen
Additional 1 tablespoon of crystalized ginger and 1 tablespoon turbinado sugar mixed together to top muffins
Instructions:
Preheat oven to 375 degrees (F). Prepare a muffin tin by lining it with 7 liners, or spraying 7 of the cups with non stick spray.
In a medium sized bowl, combine flour, baking powder, baking soda, salt, cinnamon, ginger powder, nutmeg, and crystalized ginger, set aside. In a stand mixer fitted with paddle attachment, beat butter, sugar, vanilla, and lemon zest until light and fluffy. Add egg and beat for another 1-2 minutes. Slowly add flour mixture to the wet mixture, mixing only until most of the flour has been incorporated. Turn mixer off, and with a spatula fold in sour cream and maple syrup. Then fold in raspberries. Scoop battered into a prepared muffin tin, sprinkle with the ginger/sugar mix, and bake for 25-30 minutes. Once removed from the oven let the muffins rest in the tray for 5 mintes before transferring to a cooling rack to cool completely.