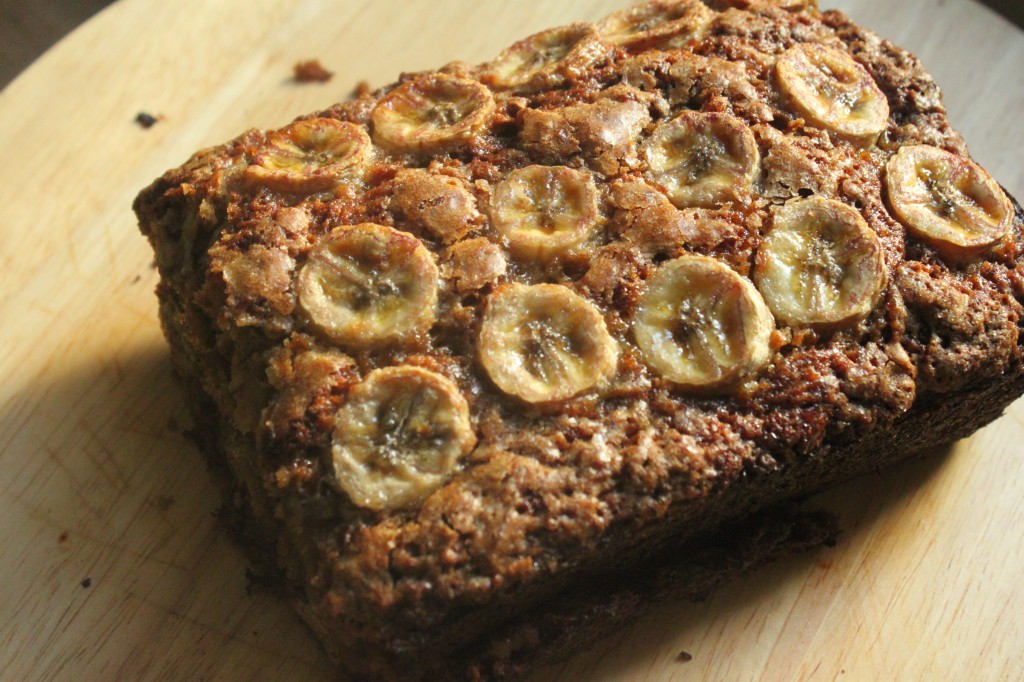 You're stocked on bananas, right?
Wait. What? No…?!
Um – you should go make that happen… like right now. Grab 6 big ones! There's bread to be made!
Pick the ones no one else wants: soft, spotted, and totally misunderstood.
Or pick up a ripe batch, toss em' in a brown paper bag, and totally ignore them for about 4 days – they'll forgive you.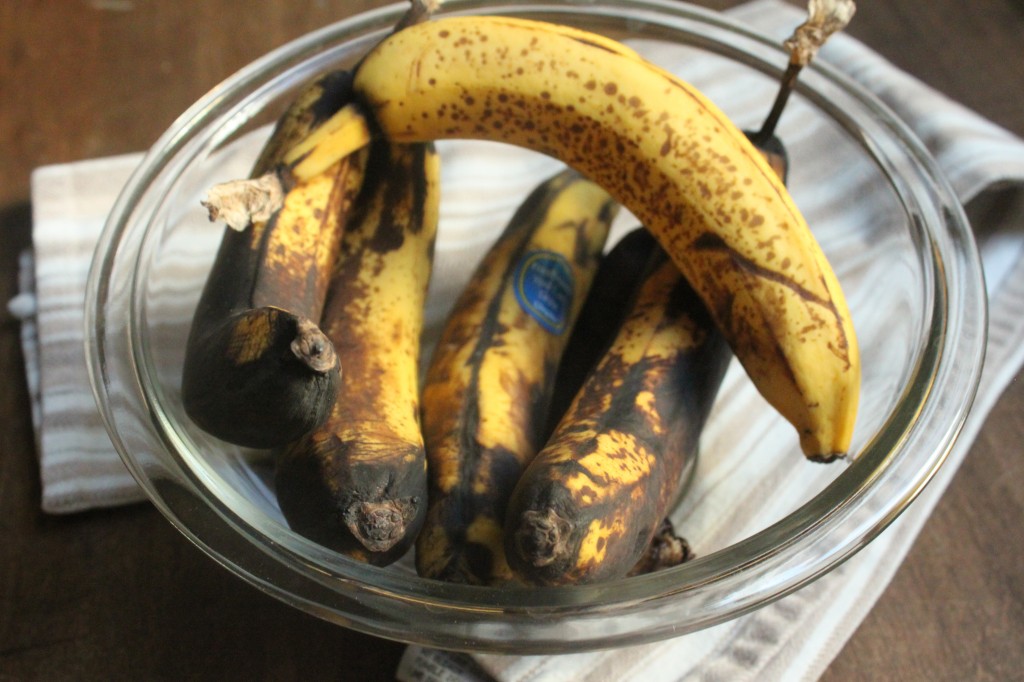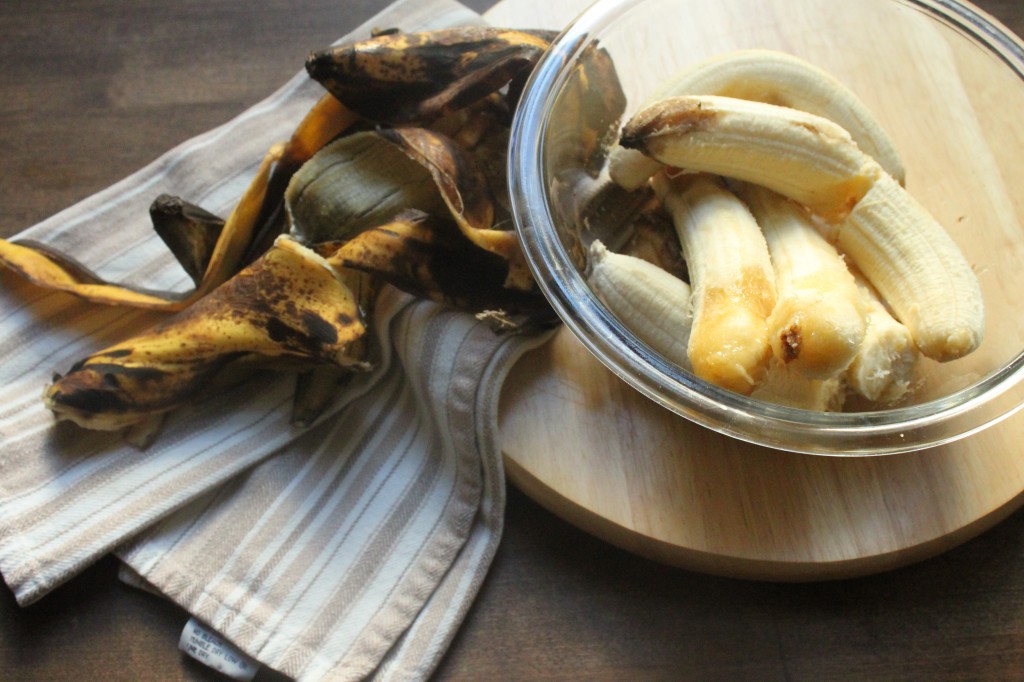 Once you've got your banana situation under control, it's time to get your bake on.
*Sliced bananas on top look so pretty!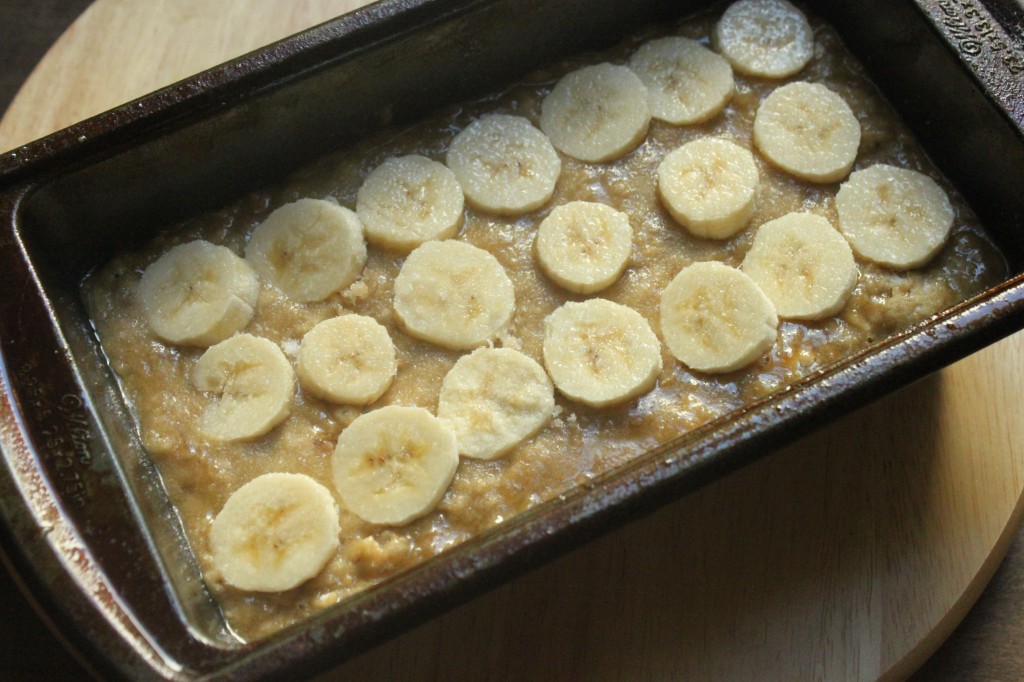 I seriously wanted to inhale my entire apartment while this was baking.
Do they make banana bread perfume? I'll check etsy… I need this scent on me at all times: it's heaven.
At least… I hope heaven smells like this.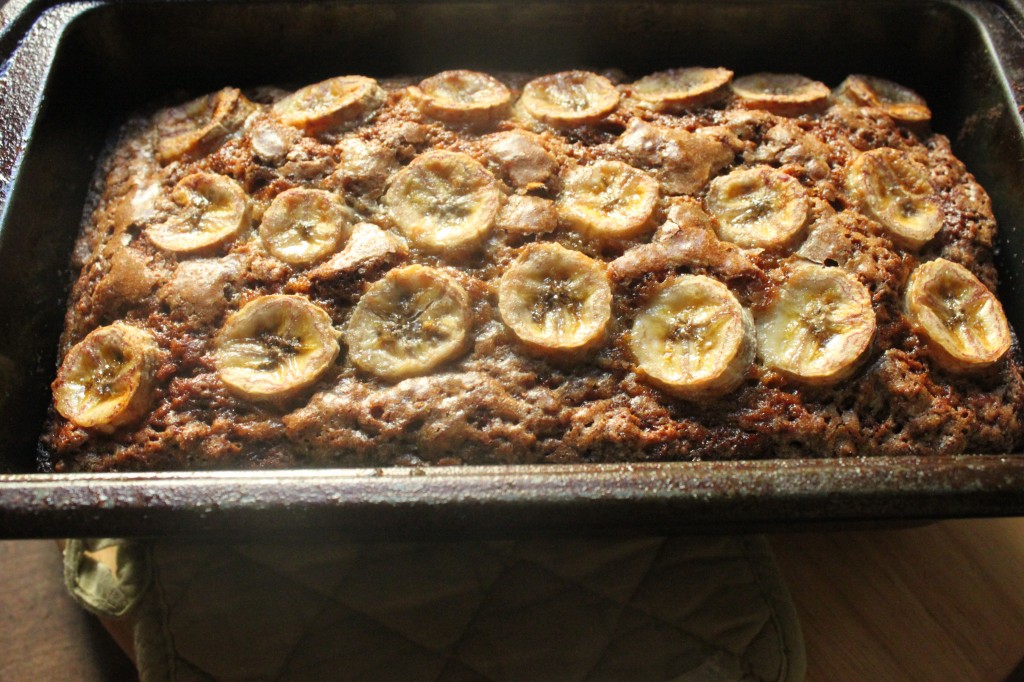 As for taste, texture, and all those other little details: each one could be followed by the word perfection. And you should know this – I don't use that word lightly!
Ultimate Banana Bread From the The Cooks Illustrated Cookbook
Serves 10
Be sure to use very ripe, heavily speckled (or even black) bananas in this recipe. This recipe can be made using five thawed frozen bananas; since they release a lot of liquid naturally, they can bypass the microwaving in step 2 and go directly into the fine mesh strainer. Do not use a thawed frozen banana in step 4; it will be too soft to slice. Instead, simply sprinkle the top of the loaf with sugar.
We developed this recipe using a loaf pan that measures 8 1/2 by 4 1/2 inches; if you use a 9 by 5‑inch loaf pan,start checking for doneness 5 minutes earlier than advised in the recipe. The texture is best when the loaf is eaten fresh, but it can be stored (let it cool completely first), covered tightly with plastic wrap, for up to 3 days.
1 3/4 cups (8 3/4 ounces) all-purpose flour
1 teaspoon baking soda
1/2 teaspoon salt
6 large very ripe bananas (2 1/4 pounds), peeled
8 tablespoons unsalted butter, melted and cooled
2 large eggs
3/4 cup packed (5 1/4 ounces) light brown sugar
1 teaspoon vanilla extract
1/2 cup walnuts, toasted and chopped coarse (optional)
2 teaspoons granulated sugar
Adjust oven rack to middle position and heat oven to 350 degrees. Spray 81/2 by 41/2‑inch loaf pan with vegetable oil spray.Whisk flour, baking soda, and salt together in large bowl.
Place 5 bananas in separate bowl, cover, and microwave until bananas are soft and have released liquid, about 5 minutes.Transfer bananas to fine-mesh strainer over medium bowl and allow to drain, stirring occasionally, for 15 minutes (you should have 1/2 to 3/4 cup liquid).
Transfer liquid to medium saucepan and cook over medium-high heat until reduced to 1/4 cup, about 5 minutes. Remove pan from heat, stir reduced liquid into bananas, and mash with potato masher until
mostly smooth. Whisk in butter, eggs, brown sugar, and vanilla.
Pour banana mixture into dry ingredients and stir until just combined, with some streaks of flour remaining. Gently fold in walnuts, if using. Scrape batter into prepared pan. Slice remaining banana diagonally into 1/4‑inch-thick slices. Shingle banana slices on top of loaf in 2 rows, leaving 11/2‑inch wide space down center to ensure even rise. Sprinkle granulated sugar evenly over loaf.
Bake until toothpick inserted in center of loaf comes out clean, 55 to 75 minutes. Let loaf cool in pan for 10 minutes, then turn out onto wire rack and let cool for 1 hour before serving.