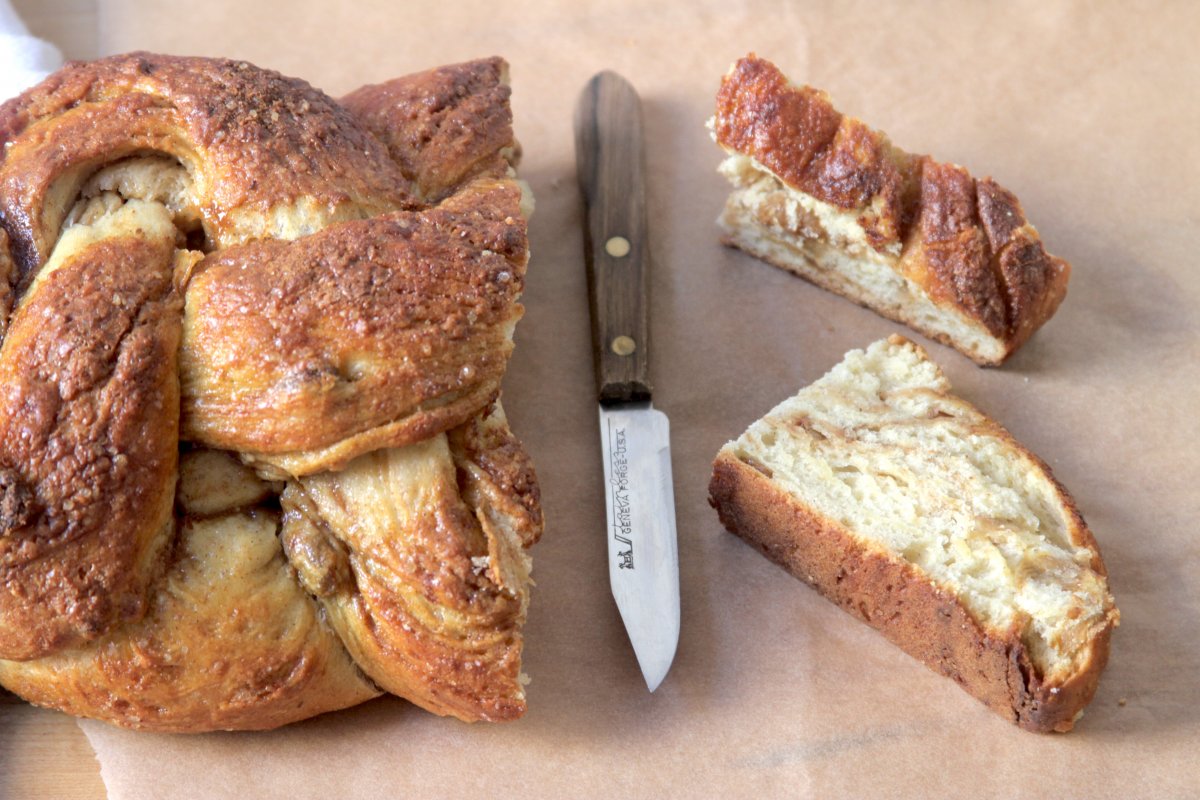 I've been thinking about the future a lot lately.
Do you do this…? Daydream about the days to come?
I do my best not to. I try to be in the here. I strive to stay in the now. But sometimes my brain gets the best of me and dives deep into a mental Q & A.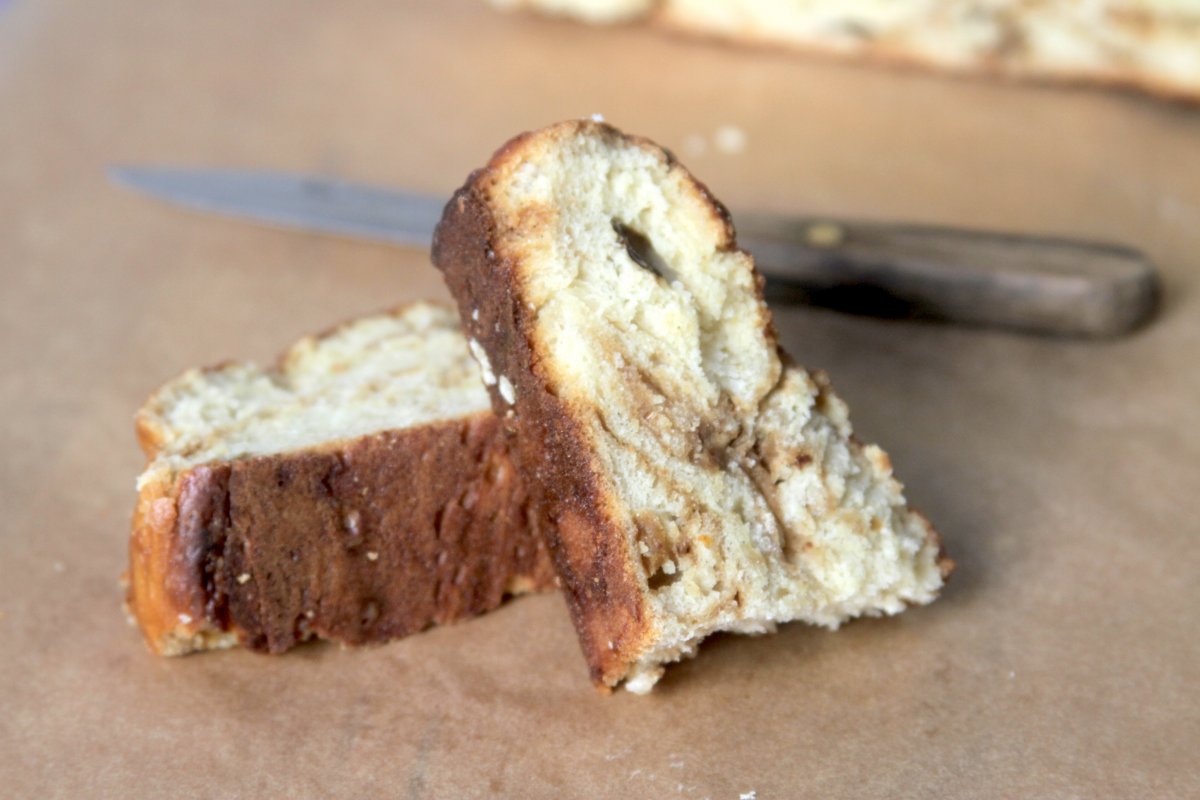 The questions internally pondered border on irrelevant to life changing: How long will I stay in New York? What am I really doing with my life? Paris? Is he… the one? What should I pack on my trip to California this April? Do I really need those cute salt and pepper shakers from anthro…(the answer to that one is yes.).
Questions, questions, questions! Indulging the mind is a slippery slope.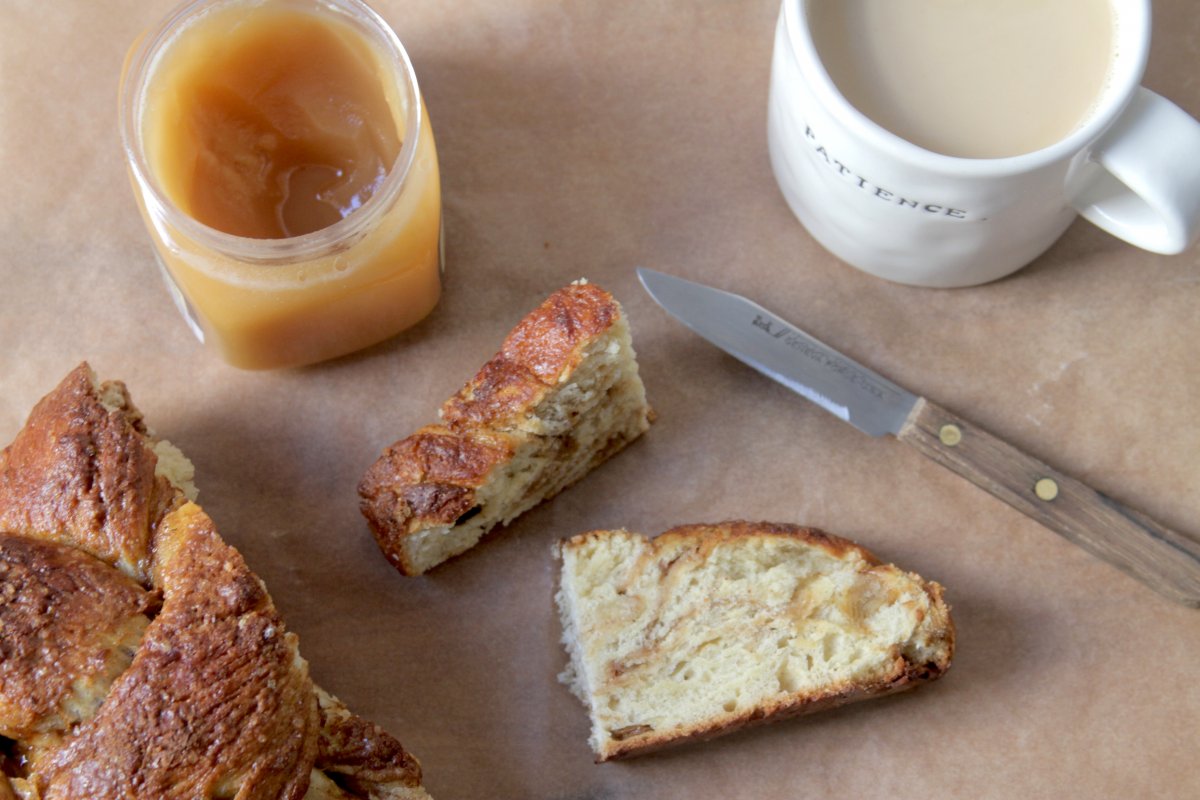 Baking this bread last weekend was exactly what I needed to bring me back from the Land of No Answers and into the exact moment I was living – which is indeed the very best place to be. The process forced me to concentrate on the here and now. Kneading the sticky dough gently eased my mind away from life's big questions, and guided it to the reality of it all: life is like totally awesome right now, silly.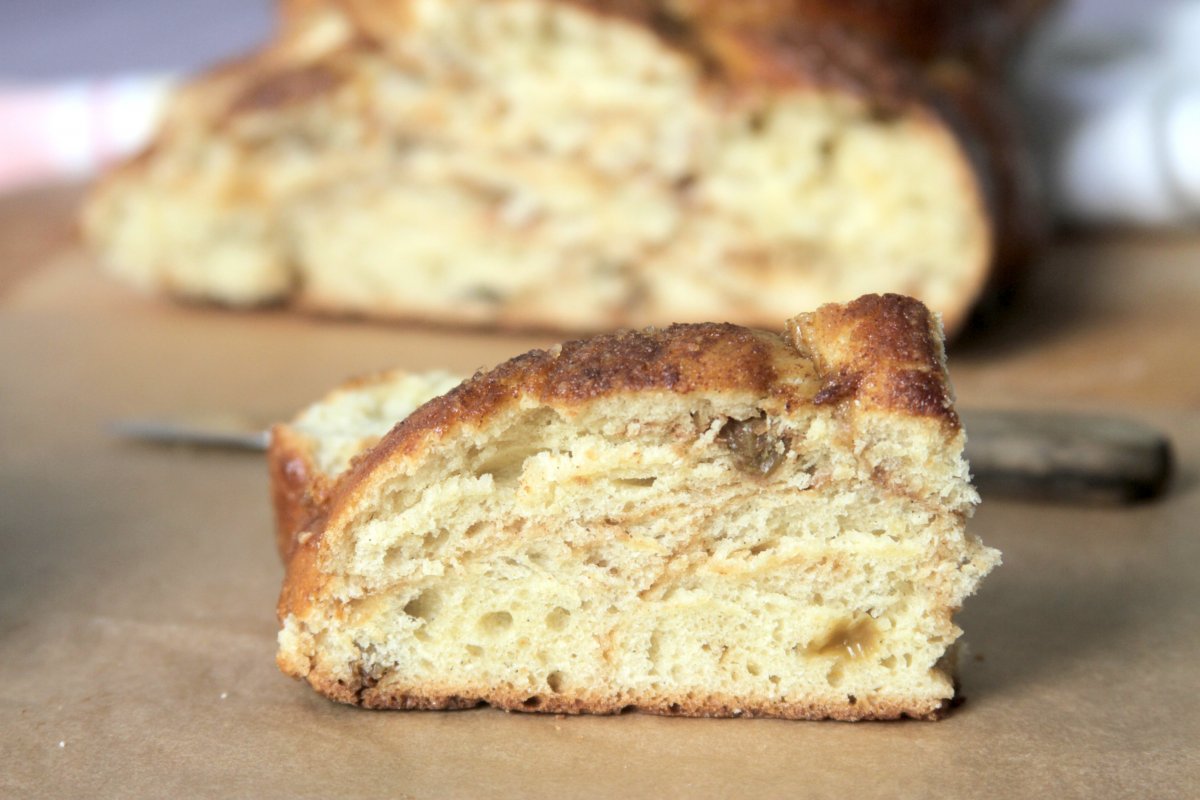 This challah is slightly time consuming (most of it's waiting for the dough to raise, so you're free to do your thing during that time), and it does take a wee bit of concentration (have you ever braided a challah!? Pay attention), but it's 100% worth your labor and efforts.
With streaks of cinnamon-sugar, speckles of vanilla bean, and even a few drunken raisins, this is one bread that will 100% have you challah back. Challah! 
Cinnamon Sugar Vanilla Bean Challah with Whiskey Soaked Golden Raisins – Yields 2 loaves 
Adapted from Joan Nathan via Smitten Kitchen 
Time: about 1 hour, plus 2 1/2 hours' rising
1 1/2 packages active dry yeast (1 1/2 tablespoons or 3/8 ounces or 11 grams)
1 tablespoon (13 grams) plus 1/2 cup (100 grams) sugar
1/2 cup olive oil
5 large eggs, at room temperature
1 tablespoon salt
1 teaspoon cinnamon
8 1/2- 9 cups all-purpose flour
2 vanilla beans, scraped
4 oz whiskey – I used crown royal, but I'm sure whatever you have on hand (if you keep whiskey on hand) will work fine.
1/2 cup golden raisins per challah, soaked in the whiskey for at least 3 hours, preferably overnight.
1/2 cup granulated sugar mixed with 2 tablespoons cinnamon
In a large bowl, dissolve the yeast and 1 tablespoon of the sugar in 1 3/4 cups lukewarm water.
Whisk the olive oil into the yeast, then beat in 4 eggs, one at a time, with remaining sugar, salt, cinnamon, and vanilla beans. Gradually add flour. When the dough holds together, (I used the full 9 cups) it is ready for kneading. I did this all by hand, but you could use your mixer if the bowl is big enough; mine was not.
Turn the dough onto a floured surface and knead until smooth. Clean out the bowl and grease it, then return the dough to the bowl. Cover with plastic wrap, and let the dough rise in a warm place for 1 hour, until almost doubled in size. Dough may also rise in an oven that has been warmed to 150 degrees then turned off. Punch down the dough, cover and let it rise again in a warm place for another half-hour.
At this point, you're going to knead your whiskey soaked raisins into the challah.
Now it's time to braid! Take half the dough and form it into 6 balls. Roll each all in the cinnamon sugar mix so it's well coated, then, with your hands, roll each ball into a strand about 12 inches long and 1 1/2 inches wide. You can sprinkle some more cinnamon sugar on them at this point if you want – I did. Place the 6 in a row, parallel to one another. Pinch the tops of the strands together. Move the outside right strand over 2 strands. Then take the second strand from the left and move it to the far right. Take the outside left strand and move it over 2. Move second strand from the right over to the far left. Start over with the outside right strand. Continue this until all strands are braided. For a straight loaf, tuck ends underneath. For a circular loaf, twist into a circle, pinching ends together. Make a second loaf the same way. Place braided loaves on a greased cookie sheet with at least 2 inches in between.
Beat remaining egg and brush it on loaves. Either freeze breads or let rise another hour.
If baking immediately, preheat oven to 375 degrees and brush loaves again. Sprinkle with any remaining cinnamon sugar. If freezing, remove from freezer 5 hours before baking.
Bake in middle of oven for 30 to 40 minutes, or until golden. (If you have an instant read thermometer, you can take it out when it hits an internal temperature of 190 degrees.) Cool loaves on a rack.