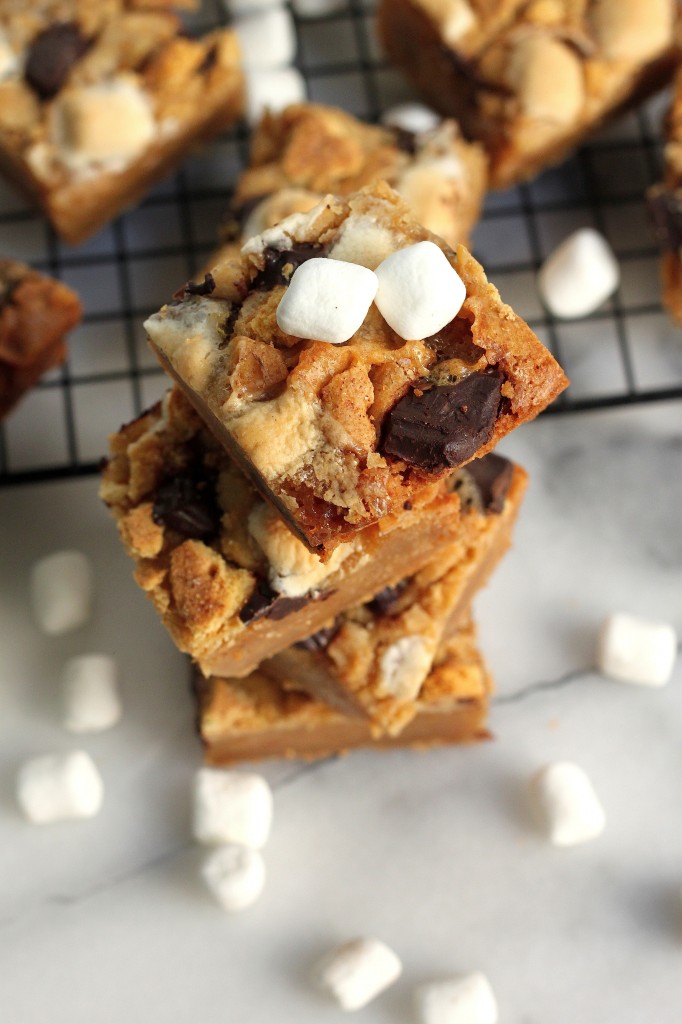 Hi pretties!
I hope you guys brought your sweet tooth today, because I have something that is bound to satisfy it in many-a-ways! Ready…?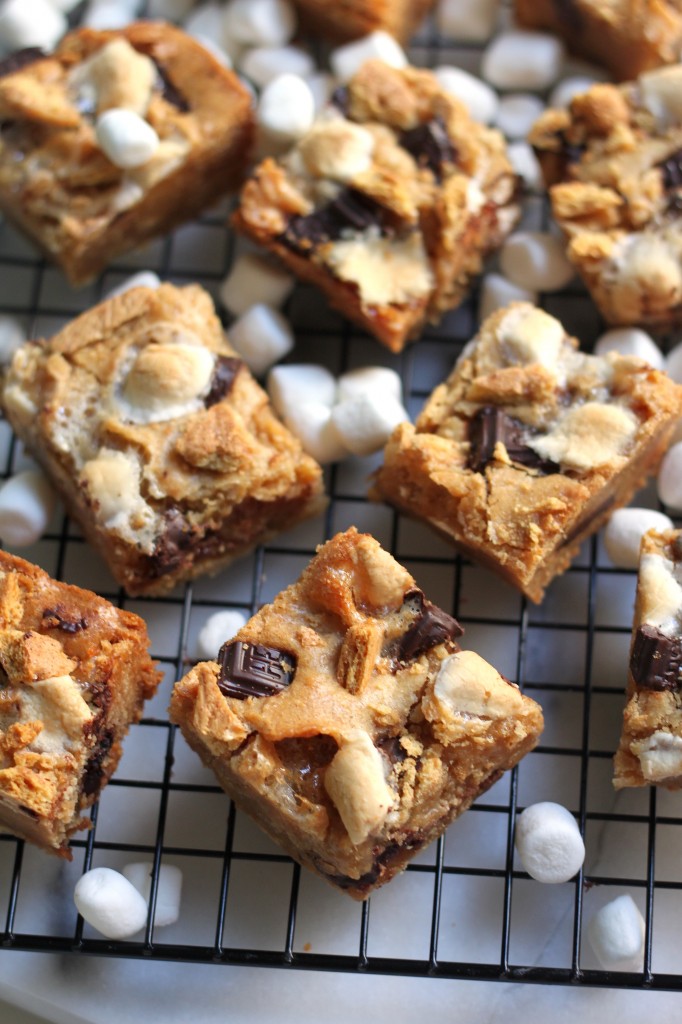 Double Decker S'more Blondies!!! Yes, they totally deserve 3 exclamation points. These little chubby s'mores studded dudes are awesome.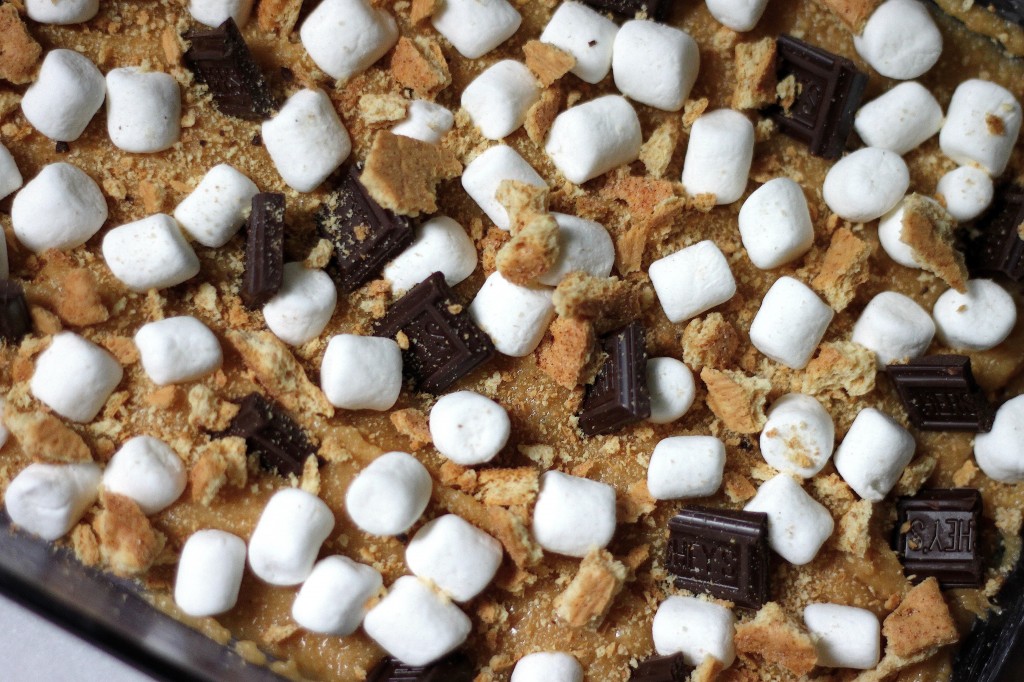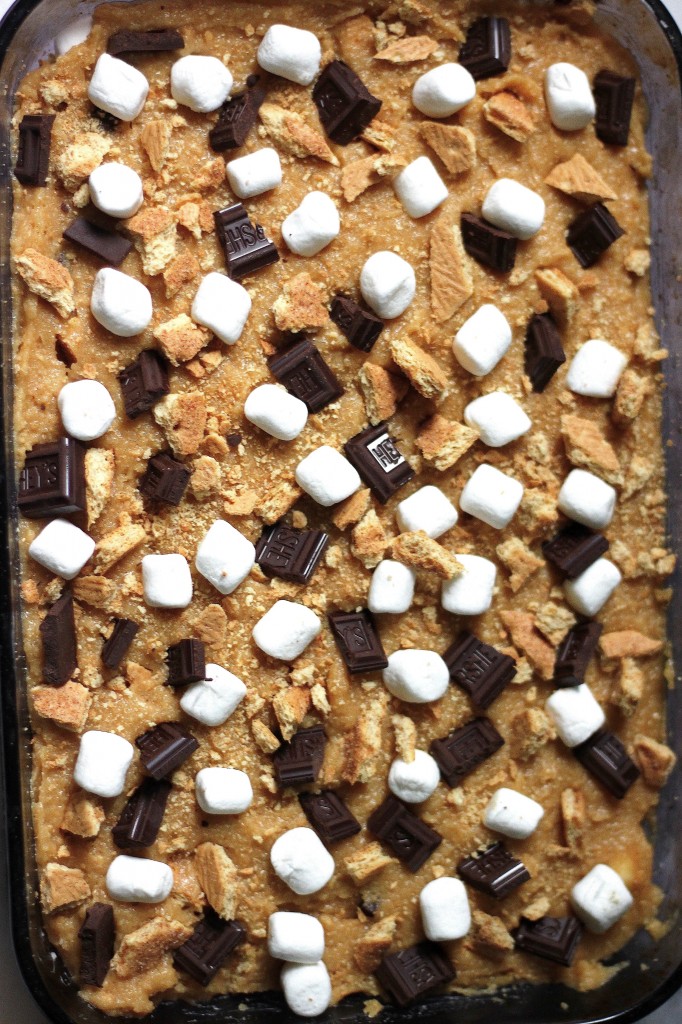 The base of this blondie recipe is pretty basic, with just one little twist. I added graham cracker flour!!! Made from pulverized – wait for it – graham crackers. Ahhhh. So simple. Yet, so bonkers wonderful when your talking s'mores.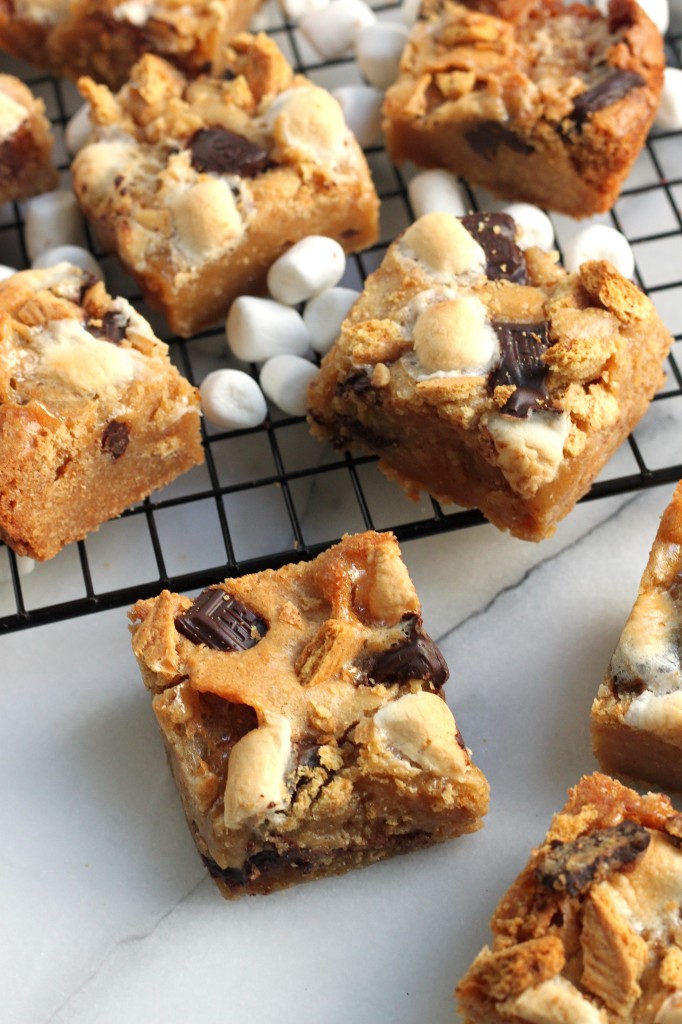 Layered blondies studded with chocolate, marshmallows, and graham crackers… come now! You know you need to do it. Just do it 😉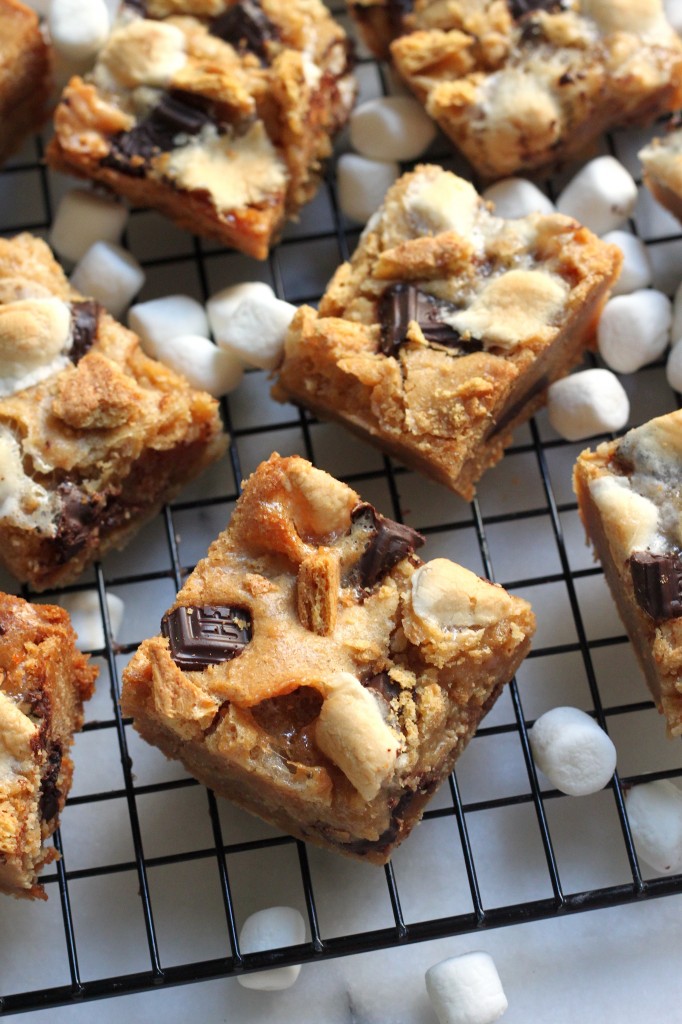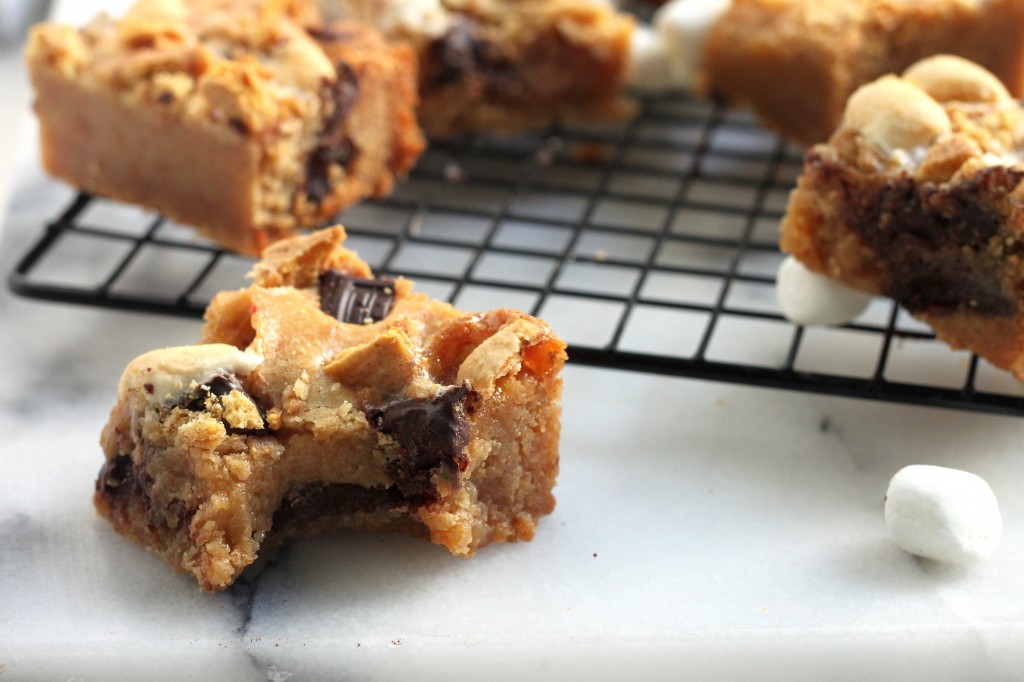 P.S. These babies travel like a dream. We brought them from NYC to PA (that's 3 subway rides, 1 train, and 2 car trips), and they came out of the container just as lovely as they went it. Ya… win!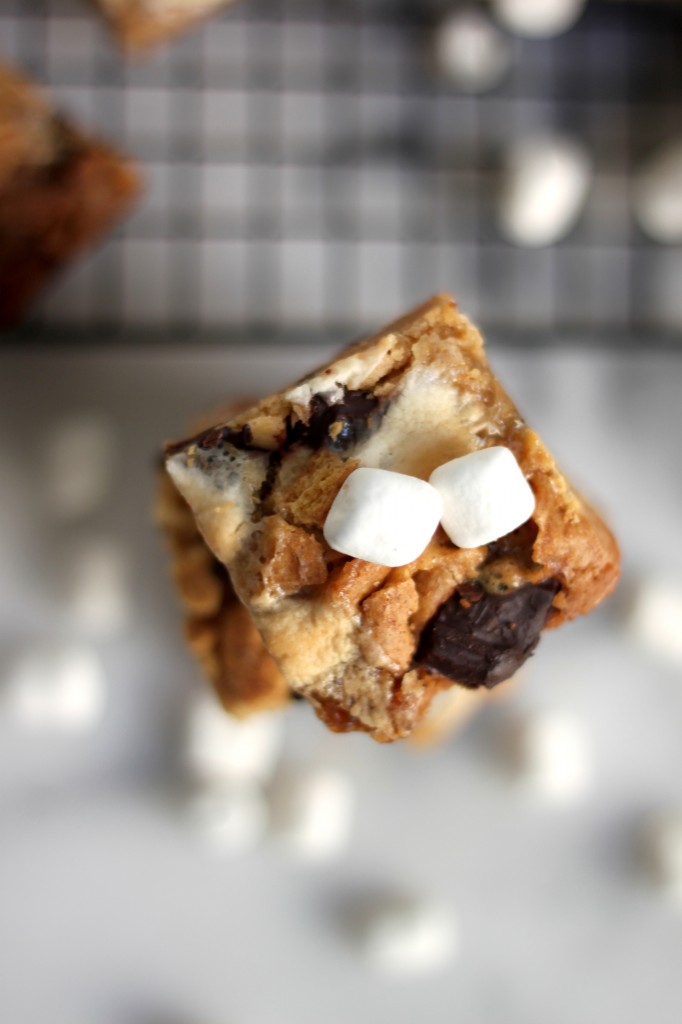 Double Decker S'mores Blondies – Baker by Nature
Ingredients:
2 sticks (8 ounces) unsalted butter, melted
2 1/4 cups dark brown sugar
1 teaspoon vanilla extract
2 large eggs, at room temperature
1/2 teaspoon salt
1 1/2 cups all purpose flour
3/4 cup pulverized graham crackers, should be almost as fine as flour in texture
1 cup mini marshmallows
(2) 1.45 Hershey's bars, broken into small pieces
4 graham crackers, roughly chopped
Instructions:
Preheat oven to 350 degrees (F). Line an 8×8 baking dish with parchment paper; set aside.
Melt butter with your preferred method. Add butter, sugar, vanilla, and salt to a large mixing bowl and beat until light and creamy. Add eggs, and beat well.
Gradually add the flours, and mix just until combined.
Pour 1/2 the batter into the prepared pan, then add 1/2 of the marshmallows, chocolate, and crackers. Repeat this process once more with the remaining batter.
Place pan in oven and bake for about 40 minutes, or until the edges are golden and the center is *just set. They will firm up quite a bit after they've cooled, so try and not over bake.