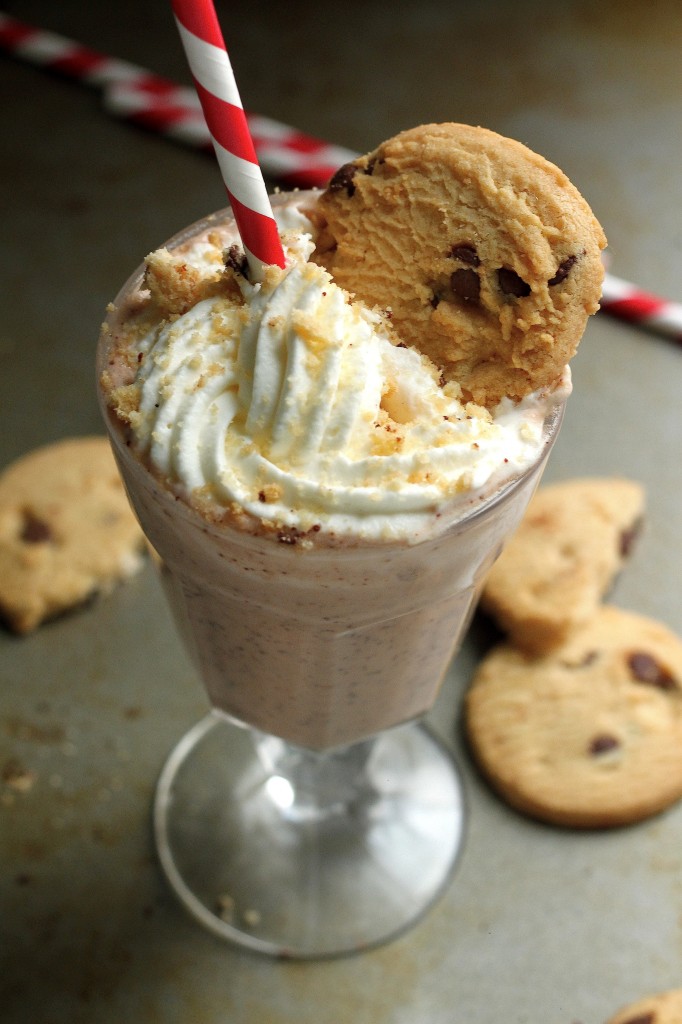 Sweet and creamy malted chocolate chip cookie milkshakes are the perfect combination of silky vanilla ice cream, rich, chocolatey nutella, crunchy chocolate chip cookies, and malted milk flavor. And they're so simple to whip up – your whole family will be begging for one!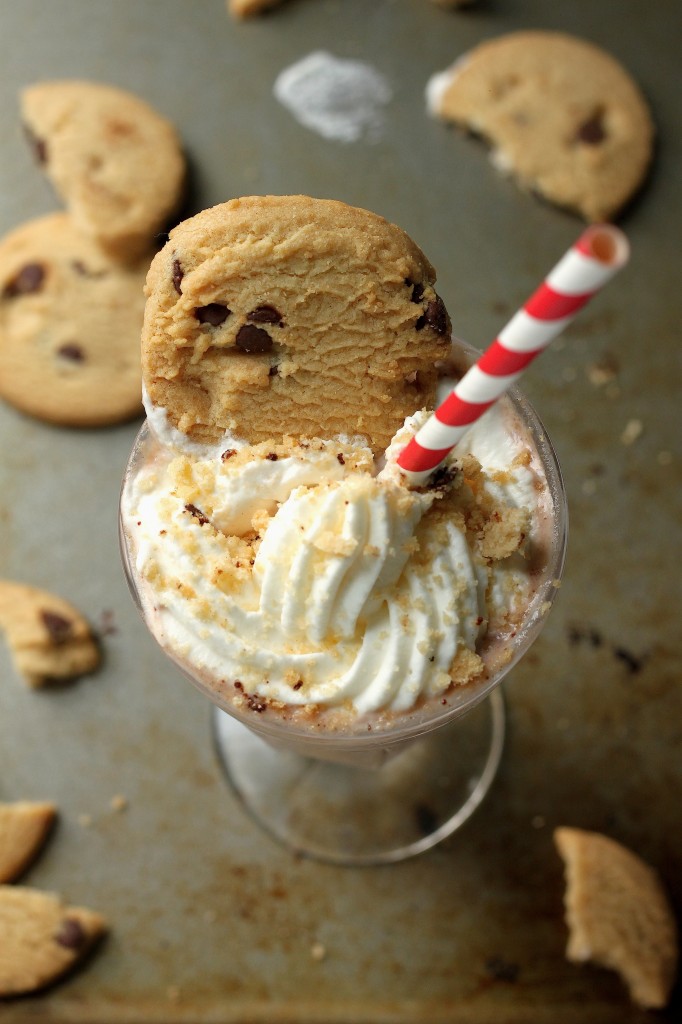 I don't know about you, but we spend a lot of time with the windows open during these early Summer months. The soft, slightly sticky seasonal breeze just feels so good! And it's so much more soothing than a/c. Plus, if it ever gets too warm… we have a backup plan.
MILKSHAKES!!!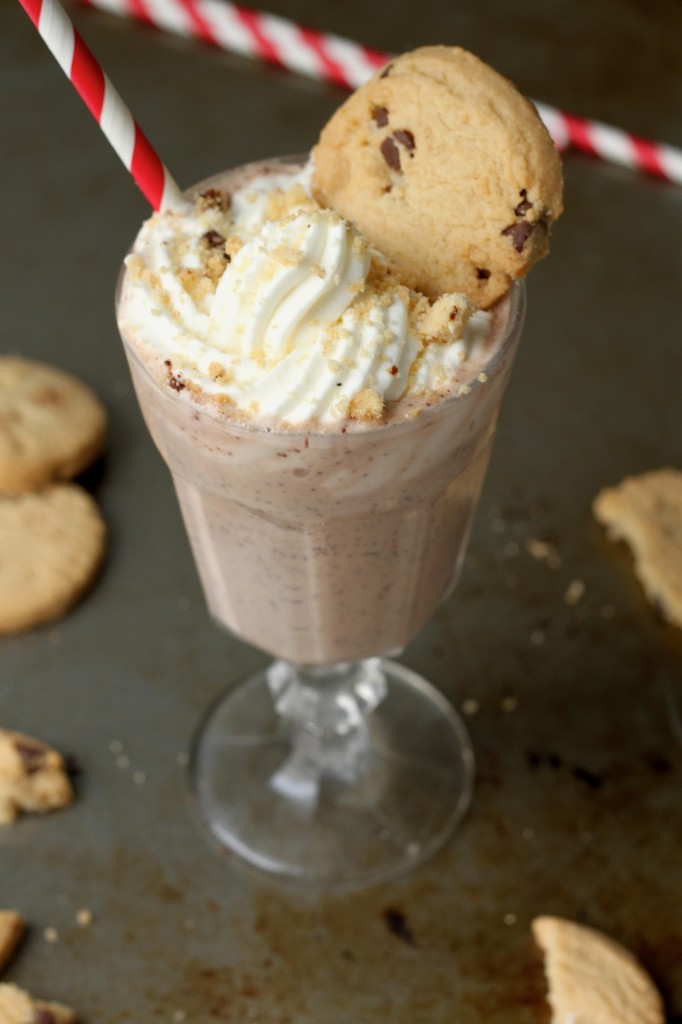 Here's the new one I came up with and am absolutely loving. It's got a vanilla ice cream base, a giant dollop of nutella, malted milk powder, and chocolate chip cookies! So simple! So sweet and refreshing!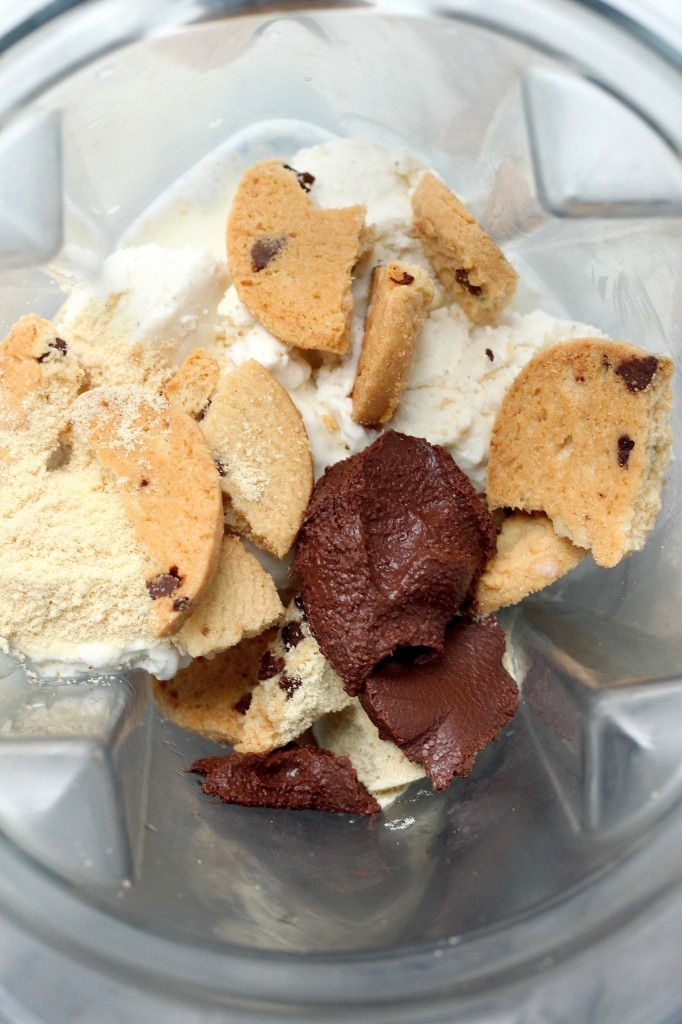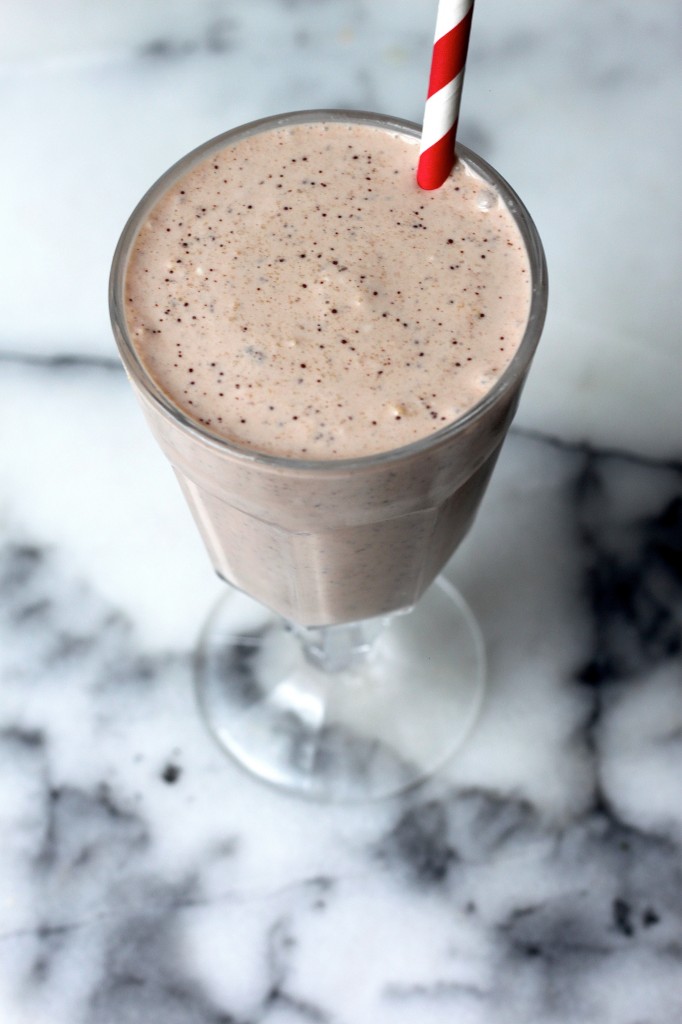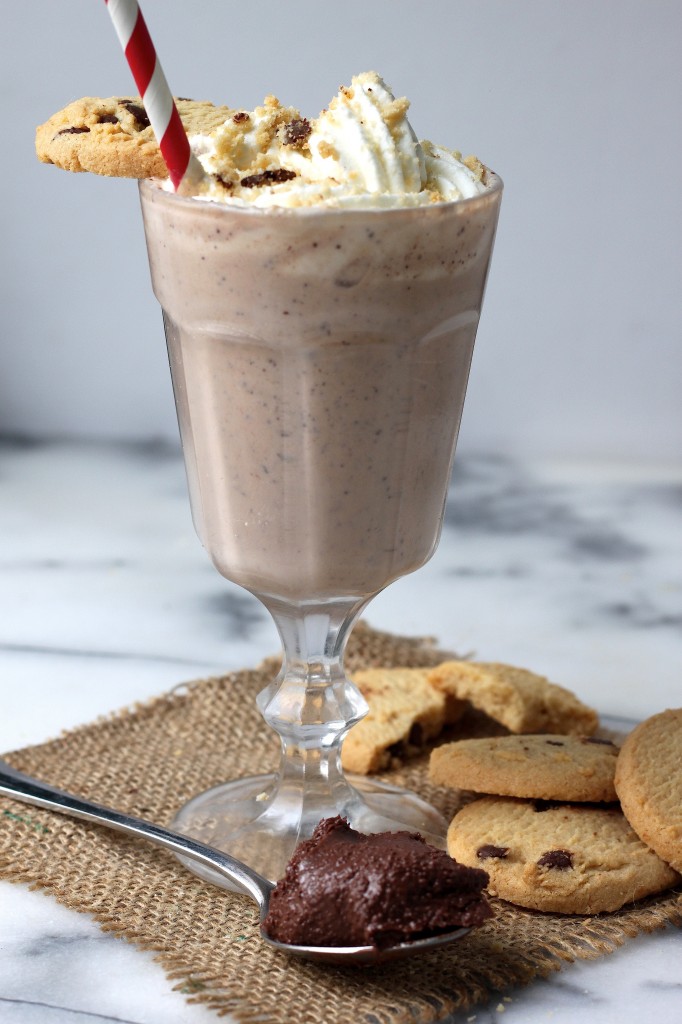 If you love a quick, easy, sweet frozen treat then you're sure to love these milkshakes! And the best part is these malted nutella chocolate chip cookie milkshakes go from blender to cup in minutes. How great is that? xo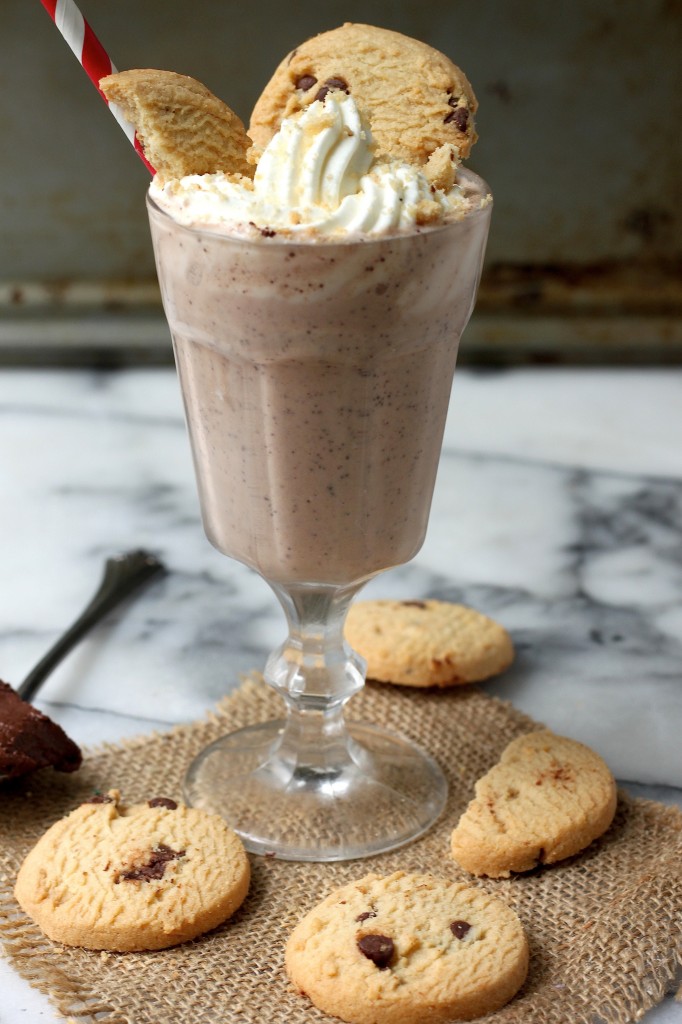 Malted Nutella Chocolate Chip Cookie Milkshake
Ingredients
Makes 2 large milkshakes
2 heaping cups vanilla ice cream
1/4 cup whole milk, plus more if needed
2 tablespoons nutella
6 chocolate chip cookies, I used Walker's brand chocolate chip short bread ones and loved them
1 teaspoon vanilla extract
1 tablespoon Malted Milk Powder, to start (add more to taste)
1 tablespoon sugar
*Whipped cream for topping
Instructions
Combine all of the ingredients in the body of a blender; blend all ingredients together until smooth.

Top with whipped cream; if using.

Serve in tall glasses with a straw.