Hi friends! I'm finally ready and SO excited to share a little of our amazing trip to Sicily with you 🙂
We're not huge fans of touristy type activities (I blame living in NYC for this…), but during our time in Sicily we decided to hunker down and see as many sights as possible. There was just so much to do! We landed in Palermo, drove across the island, and ended our trip in Taormina (before heading to ROME!). That means we got to see quite a lot. To share it all with you, I'll be breaking the trip up into individual posts so I don't accidentally smoosh events/places together.
This was the view at a random pit stop we took to grab snacks! Not bad, eh?
Our first big day trip was The Valley of the Temples! This sprawling park is one of Sicily's most famous and impressive historical attractions. The gigantic archaeological site is located right outside of Agrigento; a city located on the Southern coast of Sicily.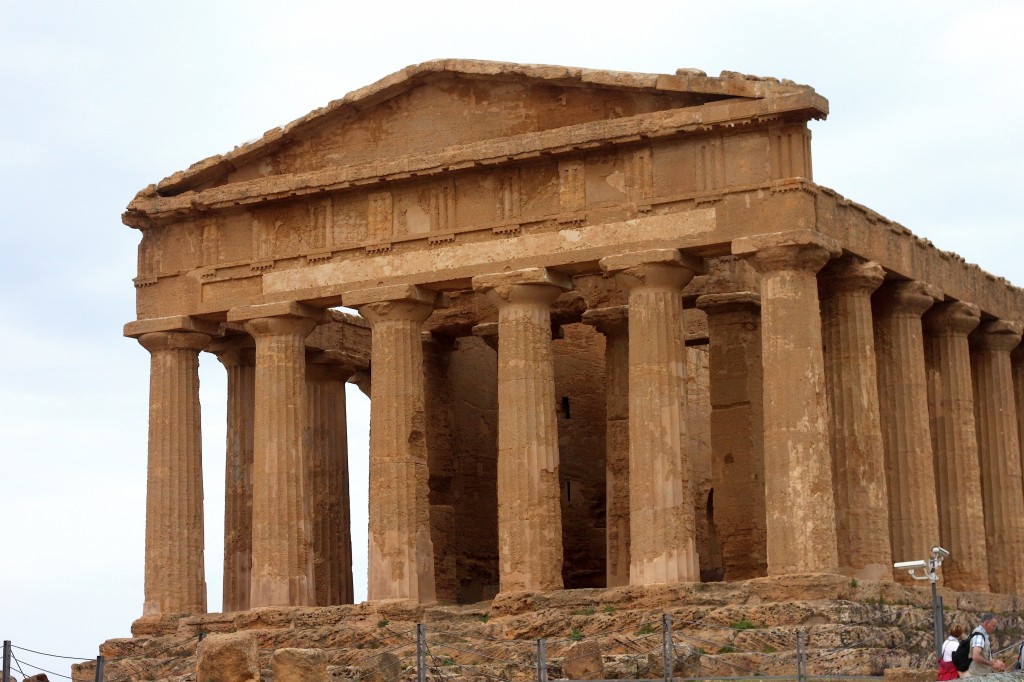 We walked to all 8 temple sites and had a great tour guide who gave us all the historical information that went along with each different location. If you ever make it here, I definitely recommend either reading up on the temples or having a guide.
There were almond trees all over the property, so naturally we grabbed a few for snacks. I mean, how often does one get to pick almonds?!
The land was also covered in cactus plants! A lot were engraved with funny names and shapes. I loved this one the most 🙂
There was so much natural beauty at every turn!
These red ferns were especially eye catching to me!
Aloe plants, olive trees, and wild flowers also made frequent appearances on the land!
It was an exhausting day of walking// climbing// paying attention, but worth every second! If you're planning a trip to Sicily, this is definitely an activity I would recommend.
Just be sure to wear your walking shoes 😉 I wore flip flops and I paid for it later that day!
I hope you enjoyed this peek into our trip. I'll be sharing more with you at some point this week. Have a great day! xo