Sweet, creamy, and packed with protein, this smoothie is SO what you want to wake up to in the morning!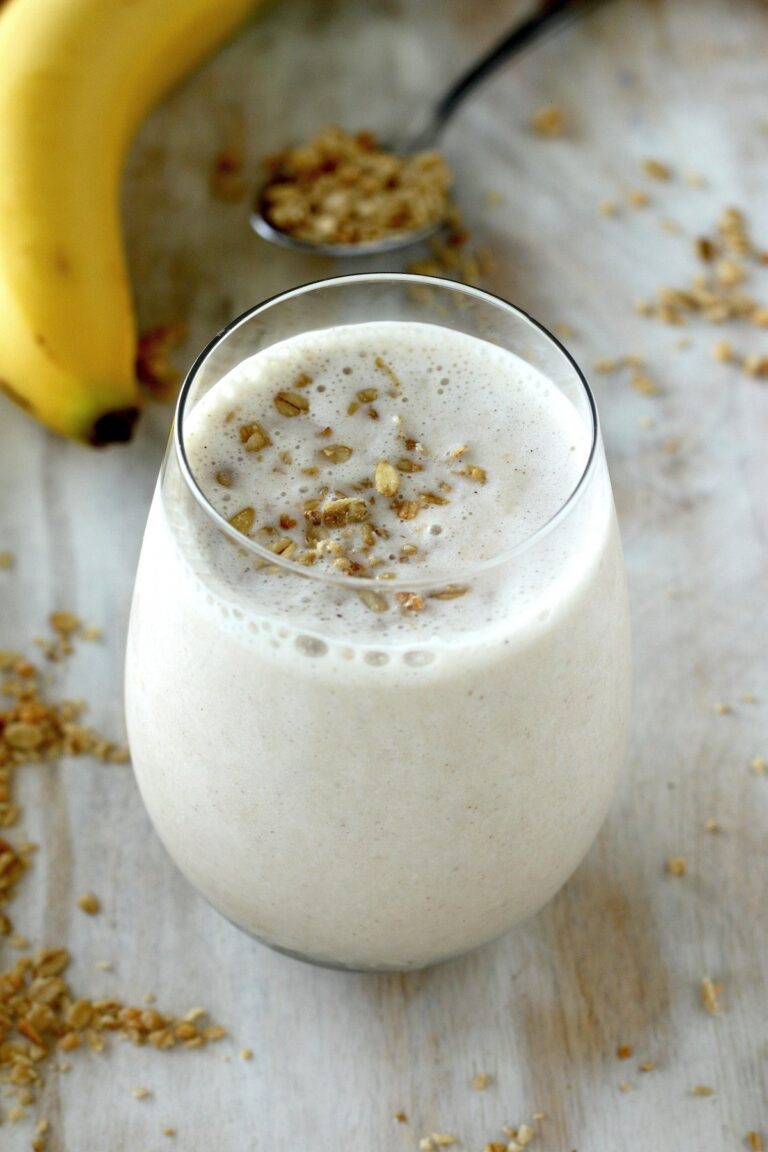 I love breakfast food. Just not… for breakfast. Is that totally weird and stuff? Or are you guys like that too?
I mean, I'll eat an egg on OR in anything. And cereal ?!? Pfffffft! I need a bowl a day. At least! And don't even get me started on how much I love me some fraaaaaanch toast. No, really. Don't get me started!
But in the early am hours the only thing I want most days is to crawl back into bed. And once I realize that's not happening. COFFEE. Always. But since we're all real people here, I  think we all know that coffee – as miraculous as it is – is not good, proper body fuel. At least not in the long run. This smoothie however, is. It totally is!
And considering you can pulse it up in under two minutes, I say this smoothie is a total win.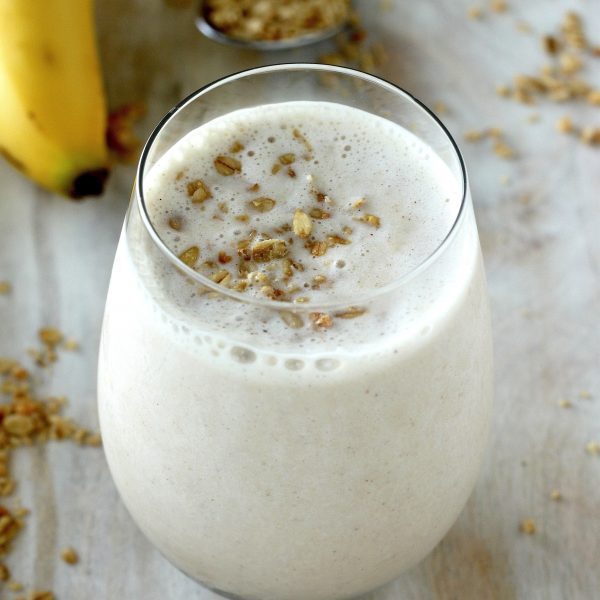 The Best Banana and Honey Smoothie Ever
The Best and EASIEST Banana Honey Smoothie! 
Ingredients
3 very ripe bananas, frozen
1/4 cup almond butter
1 and 1/2 cups almond milk
2 large dates (optional)
2 tablespoons raw honey
dash of cinnamon
Instructions
Place all of the ingredients in a blender and pulse until smooth, about 30 seconds. Serve right away!