Creamy Honey and Cinnamon Swirled Breakfast Parfaits are topped with a trio of fresh berries! The best part? This healthy and delicious protein-packed treat is ready in 5 minutes!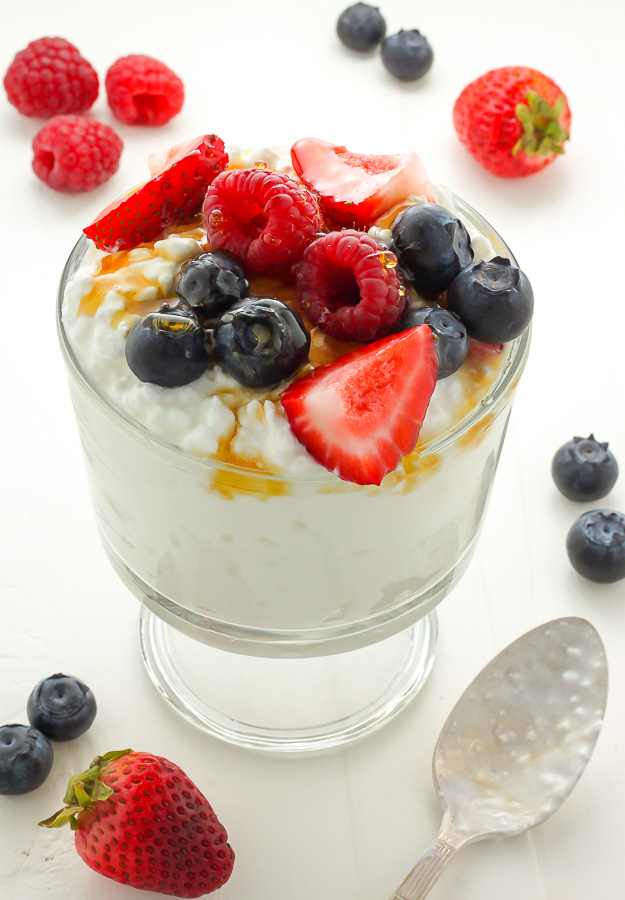 Happy Tuesday, everyone! Today I'm teaming up with my good friends over at Friendship Dairies™ to bring you a quick, easy, and super delicious berry parfait that's just perfect for breakfast. But don't let the title fool you! While these parfaits are an incredible morning meal, they're also a great option when you want a sweet snack or healthy dessert.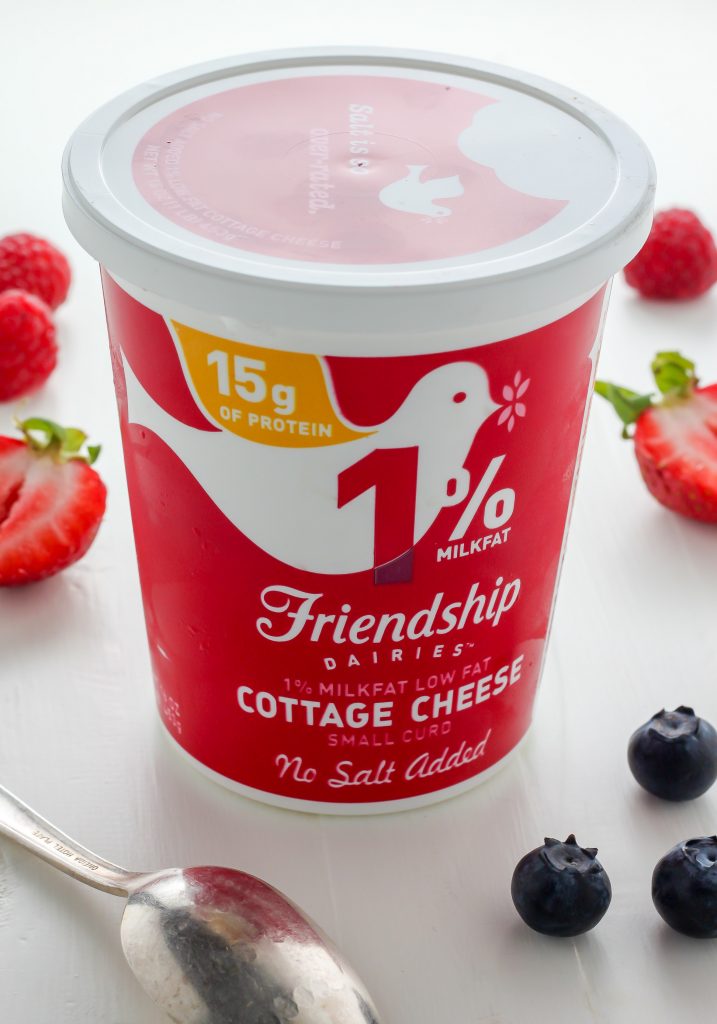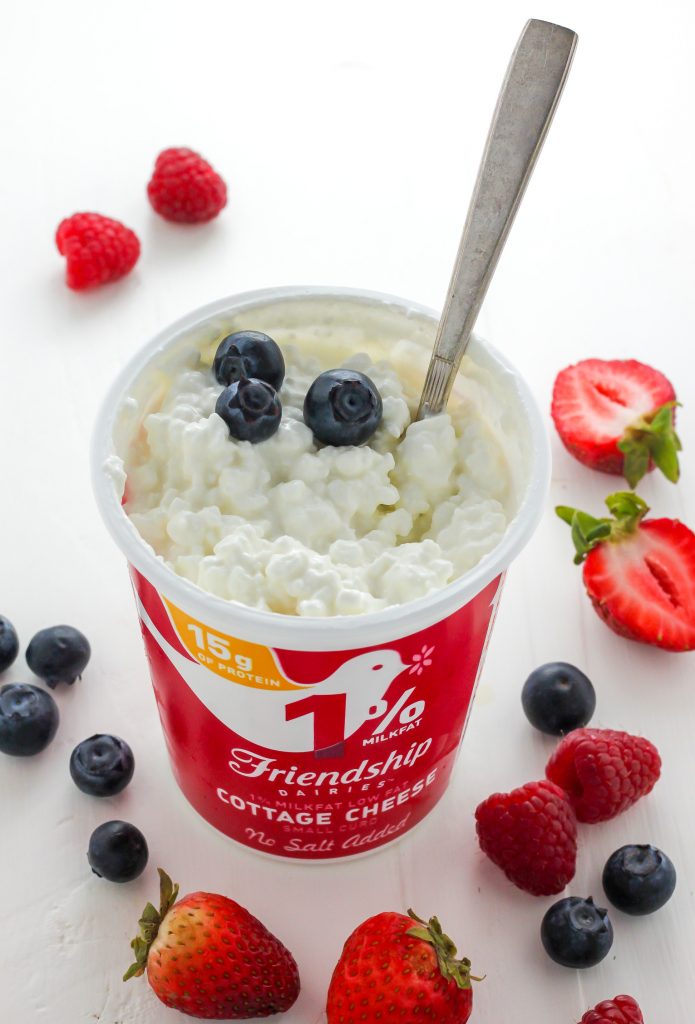 The fruit portion of these parfaits features blueberries, raspberries, and strawberries. The creamy base is protein-packed cottage cheese that's been swirled with honey and a dash of cinnamon. <—- Every bite is packed with flavor!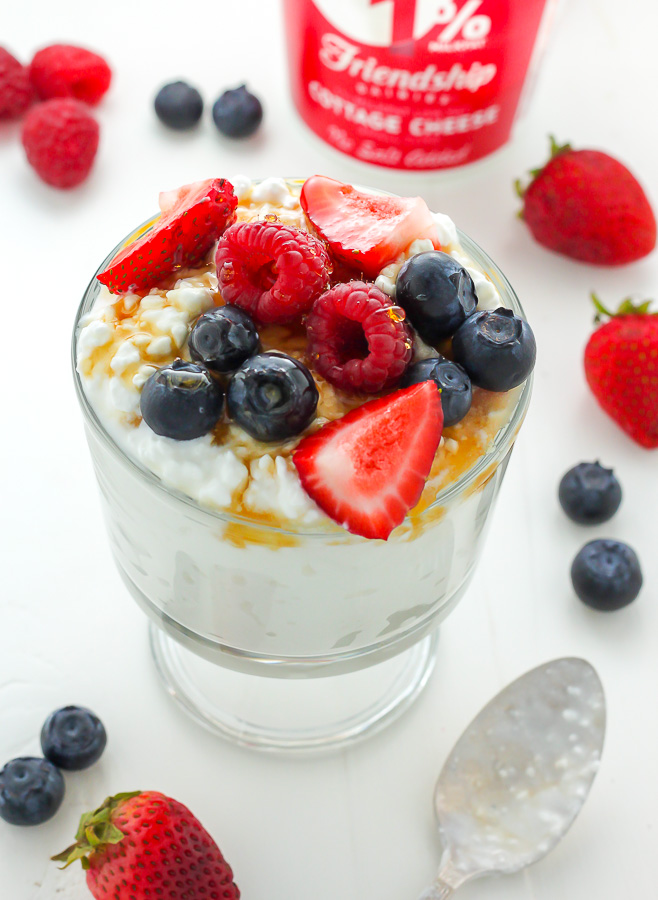 Question for you: how much do you love cottage cheese? We love it BIG time over here (I have my mom to thank for that) and eat it 3-4 times a week when we want a healthy breakfast that will keep us full and energized all morning long. Cottage cheese has been a superfood original since 1917. It's high in protein; extremely versatile; and will give you the perfect amount of energy to keep you going all day long.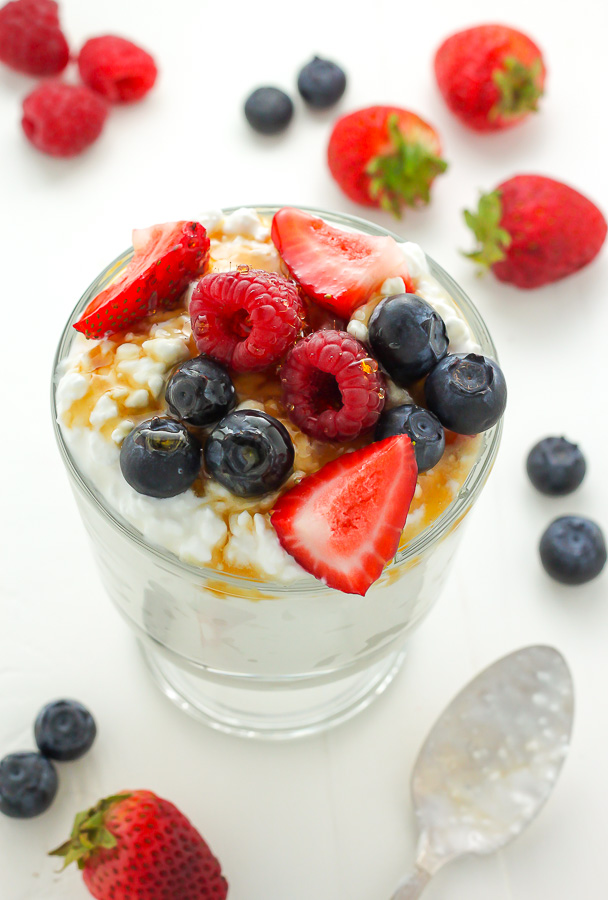 This recipe in particular was inspired by Friendship Dairies™ online Superfood Generator,  have you tried this yet?! It's a fun way to virtually create superfood recipes. Head on over and see what yummy creation you come up with!

A HUGE Thank you to Friendship Dairies™ for sponsoring this post! #theoriginalsuperfood #thesuperfoodgenerator #friendshipdairies #spon 

Very Berry Breakfast Parfaits
Yield 2 servings
A simple breakfast or snack loaded with fresh fruit and protein packed cottage cheese!
Ingredients
1 cup Friendship Dairies™ cottage cheese
1 to 2 tablespoons honey (I love using raw honey here)
1/2 teaspoon ground cinnamon
1/2 cup fresh blueberries
1/2 cup fresh raspberries
1/2 cup fresh strawberries
Instructions
In a small bowl combine the cottage cheese, honey, and cinnamon. Divide evenly among two cups/bowls. Layer with berries and serve at once!
Nutrition Facts
Serving Size 1 serving
Amount Per Serving
% Daily Value
* Percent Daily Values are based on a 2,000 calorie diet. Your daily values may be higher or lower depending on your calorie needs.