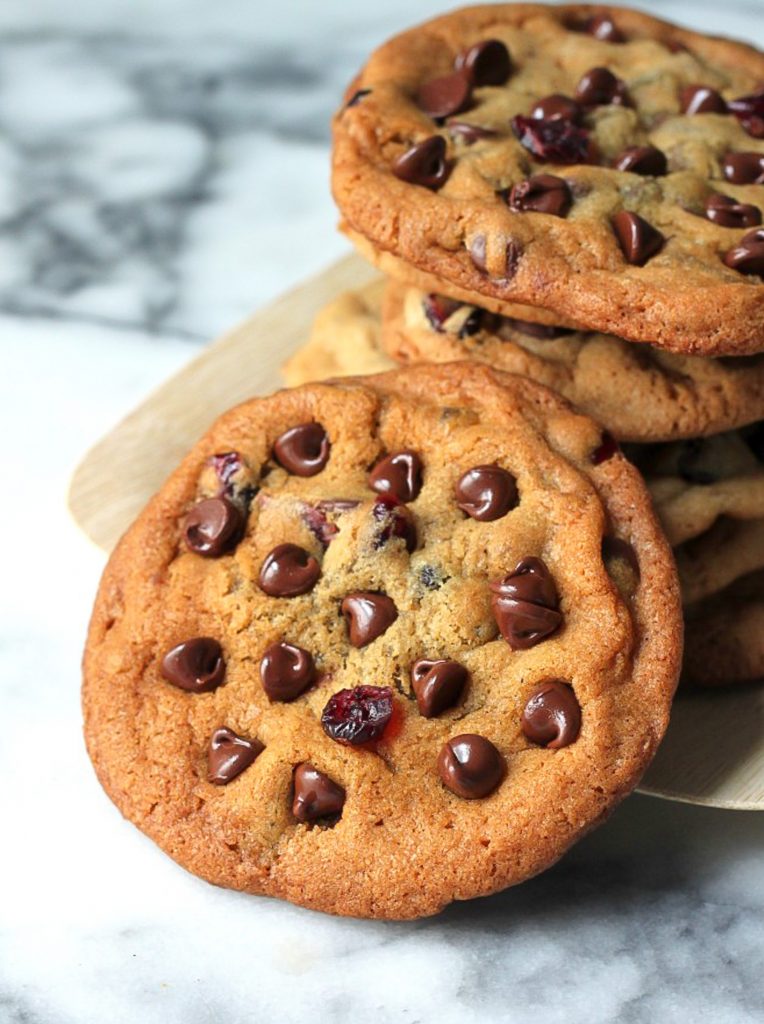 Now that fall is here all I want to do is bake, bake, bake! I know this is farthest thing from an original statement, but it's the truth. My oven has been working overtime, and most recently, these giant bakery style cookies are to blame! They're so fabulous.
What makes them so fab? Cranberries! And ginger! And chocolate chips!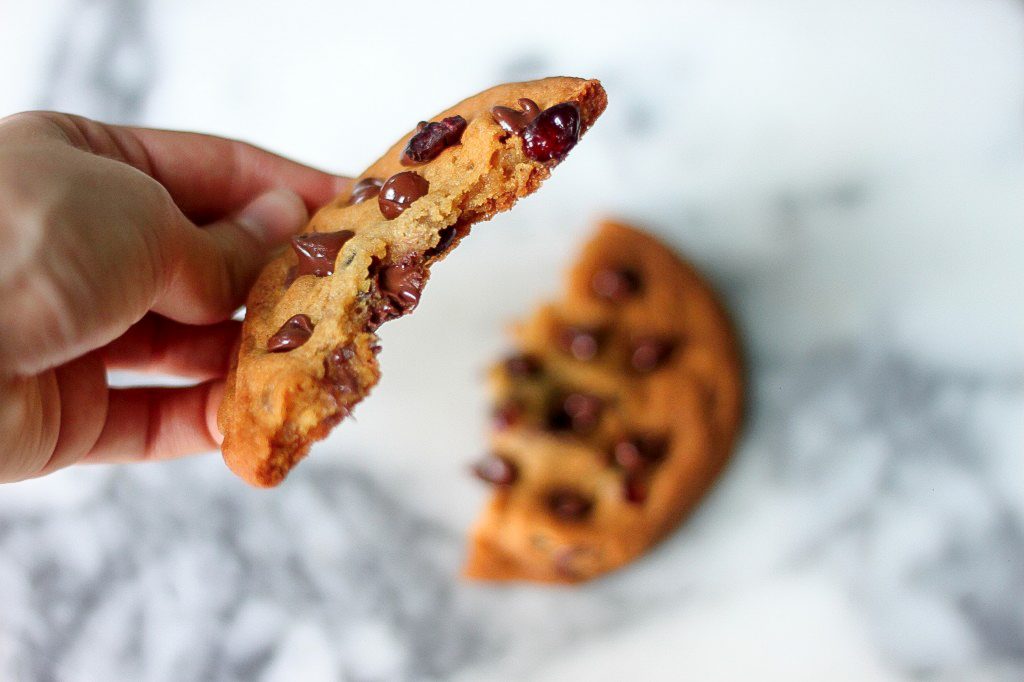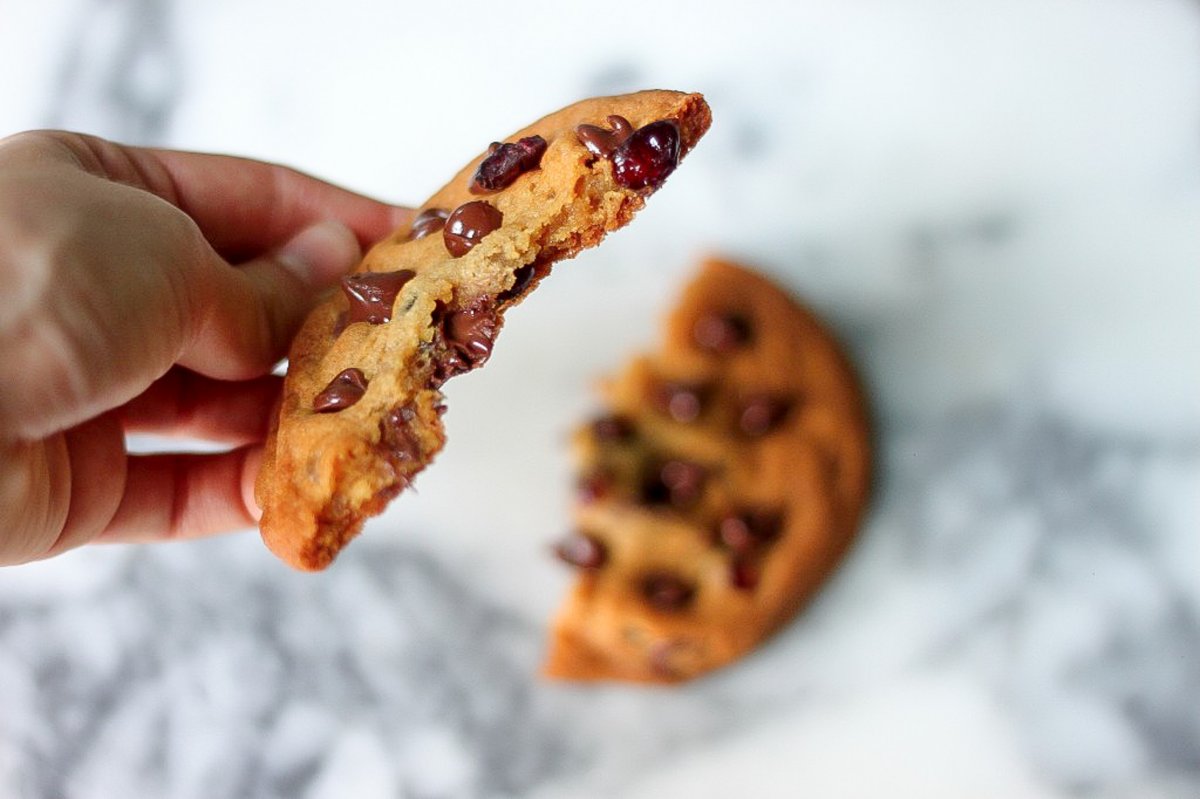 All majorly f-a-b-u-l-o-u-s thangs!
The ginger adds a gentle pop of spice, and the cranberries lend just a touch of tart. Both amazing things when thrown into a sweet, giant cookie studded with tons of chocolate chips! Plus, they boast some whole wheat flour, which makes you feel good about eating 3 in a row.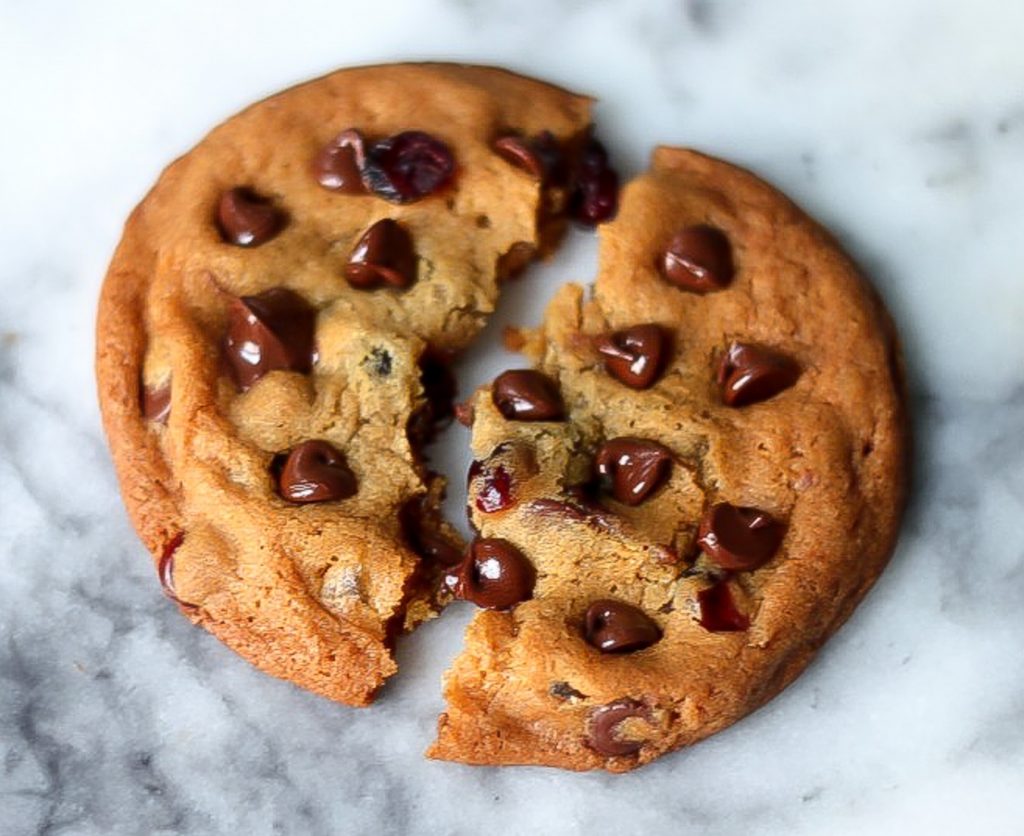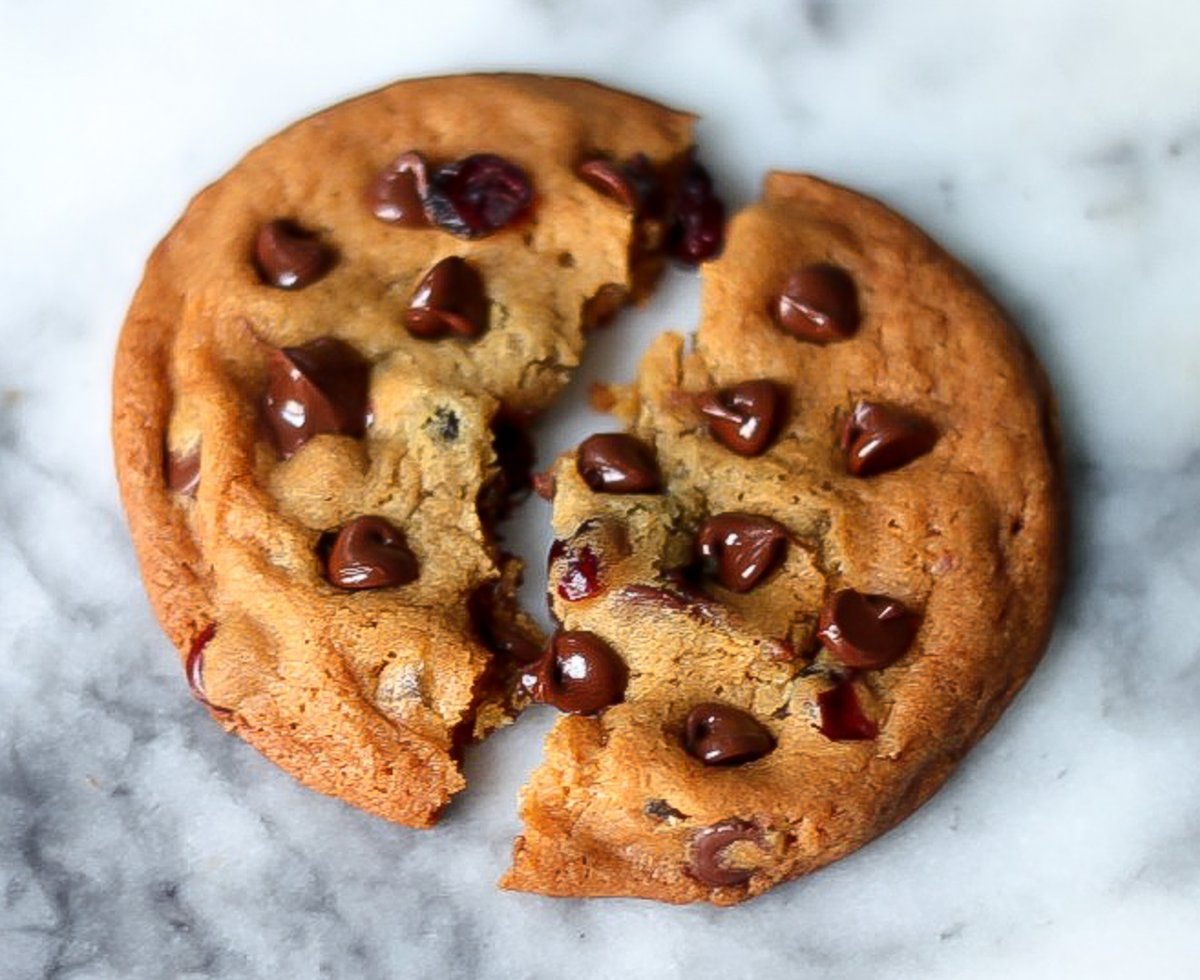 If you're looking for a unique twist on the classic chocolate chip cookie, and love your kitchen smelling like heaven, these guys are for you!
Happy Tuesday, loves 🙂 Hope it's a happy one! xo
Whole Wheat Cranberry Ginger Chocolate Chip Cookies
Thick and chewy Cranberry Ginger Chocolate Chip Cookies made with whole wheat flour.
Ingredients
1 cup whole wheat flour
1 1/2 cups all purpose flour
3/4 teaspoon baking soda
1/2 teaspoon baking powder
3/4 teaspoon flaky sea salt (regular salt will work but cut it down to 1/2 teaspoon)
14 tablespoons unsalted butter, at room temperature
1 1/2 teaspoons vanilla extract
1 1/4 cups brown sugar
3/4 cup granulated sugar
2 large eggs, at room temperature
1 1/2 cups semisweet chocolate chips, divided
1/4 cup crystalized ginger, finely chopped
1/2 cup dried cranberries
Instructions
Preheat oven to 375 degrees (F). Line 2 large cookie sheets with parchment paper and set aside.

In a medium-sized mixing bowl whisk together the flours, baking soda, baking powder, and sea salt; set aside.

In the bowl of a stand mixer fitted with the paddle attachment beat butter on medium speed for one minute. Add the vanilla and sugars and continue to beat on medium speed for another 3-4 minutes, or until light and fluffy. Add the eggs and beat for 30 seconds - the eggs will not be full incorporated; it's ok. Turn the mixer on low and gradually add the dry ingredients, beating just until combined. Sprinkle in 1 cup of the chocolate chips, the crystalized ginger, and the cranberries.

Scoop 1/4 cup balls of dough onto prepared baking sheets. Lightly press each cookie with the palm of your hand, then press in remaining chocolate chips, dividing them among all of the cookies evenly. Bake the cookies for 11-12 minutes, rotating the pan halfway though for even baking. Cool cookies on the pan for 5 minutes, then transfer them to a wire wrack to cool completely.