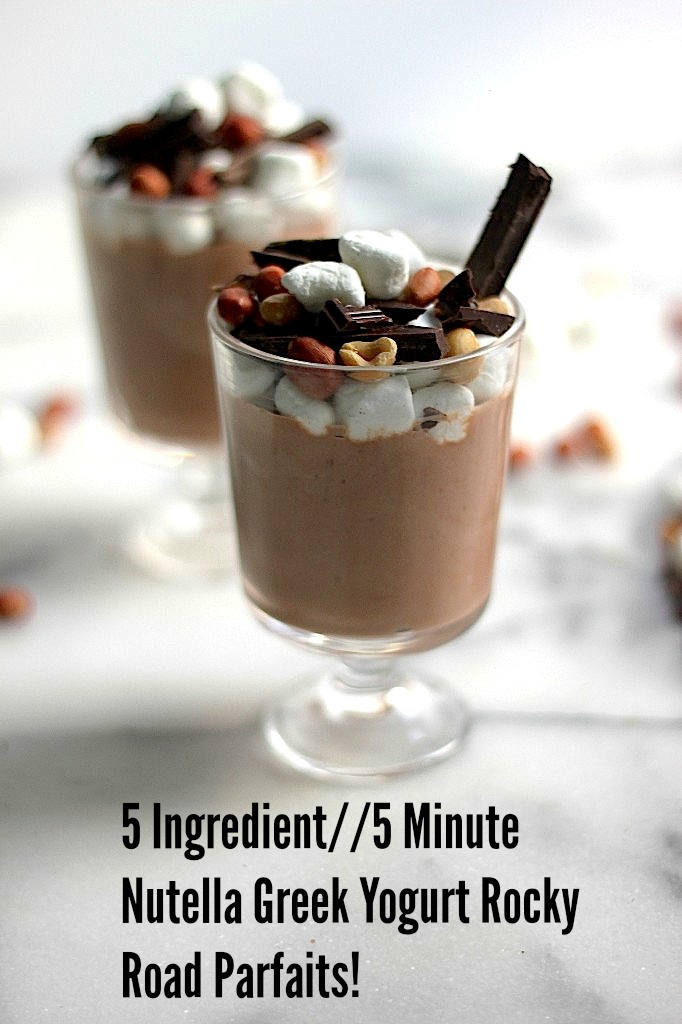 Hi! Today I'm super stoked to share with you my new favorite quick & easy breakfast (or dessert…) – Nutella Greek Yogurt Rocky Road Parfaits!!!!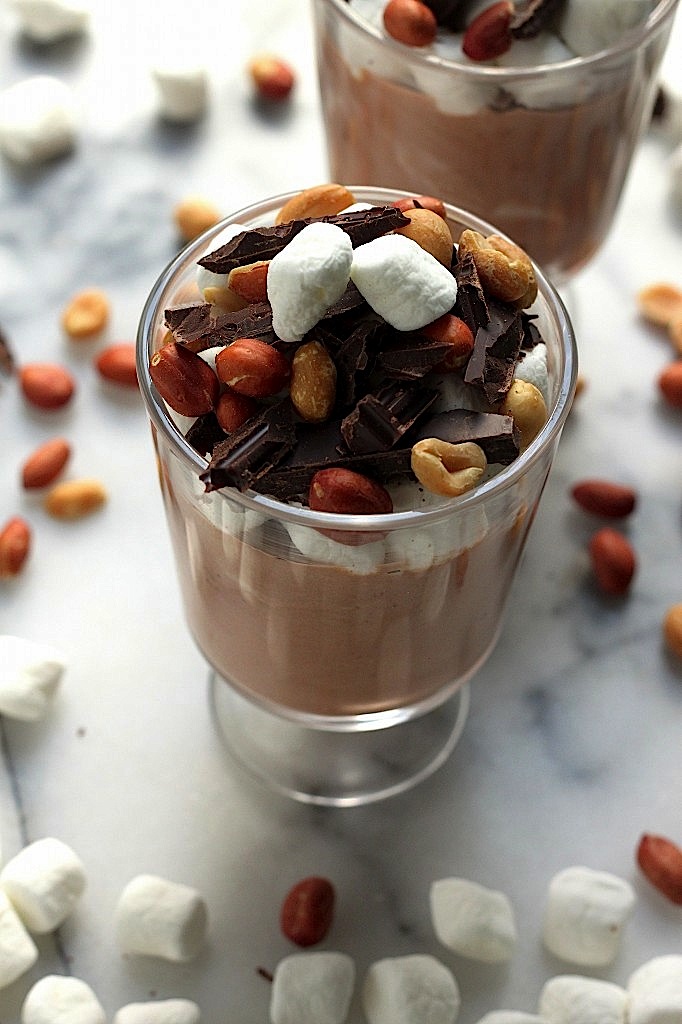 They've got nutella! And peanuts! Marshmallows (mini ones!). And even chopped dark chocolate! Awesome, right?!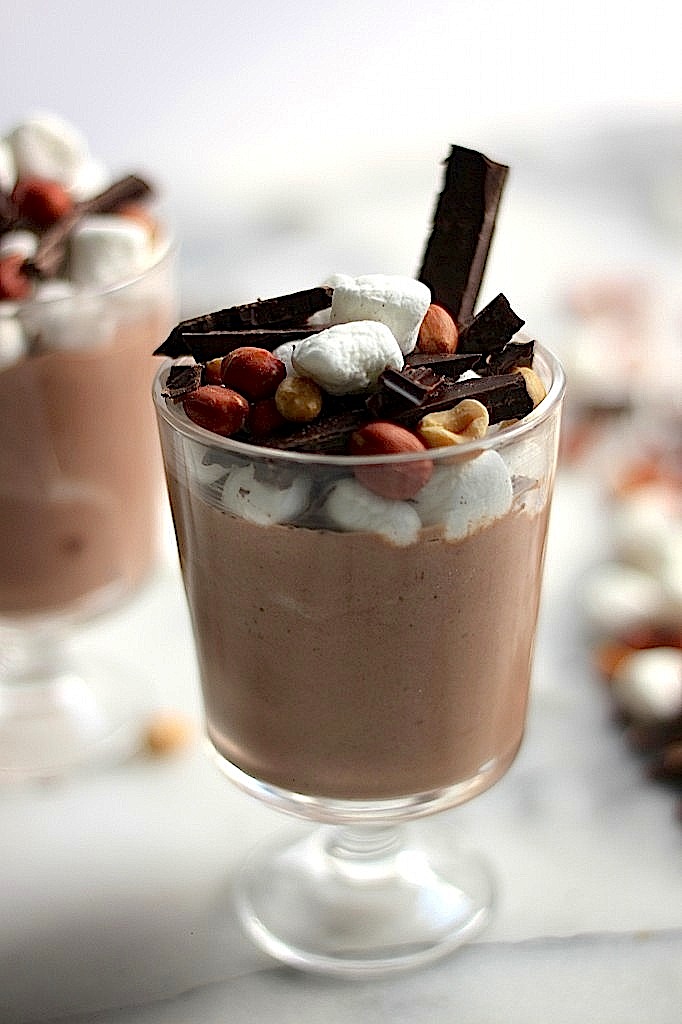 And guess what…
They're (kind of) healthy. I mean, Greek yogurt, peanuts, and dark chocolate are all super good for your bod. The marshmallows and nutella… well, let's just say they're good for your spirit 😉
Happy food = Happy life, right?!
Oh, and they literally take 5 minutes to assemble. 5-minutes… Can I hear an amen!?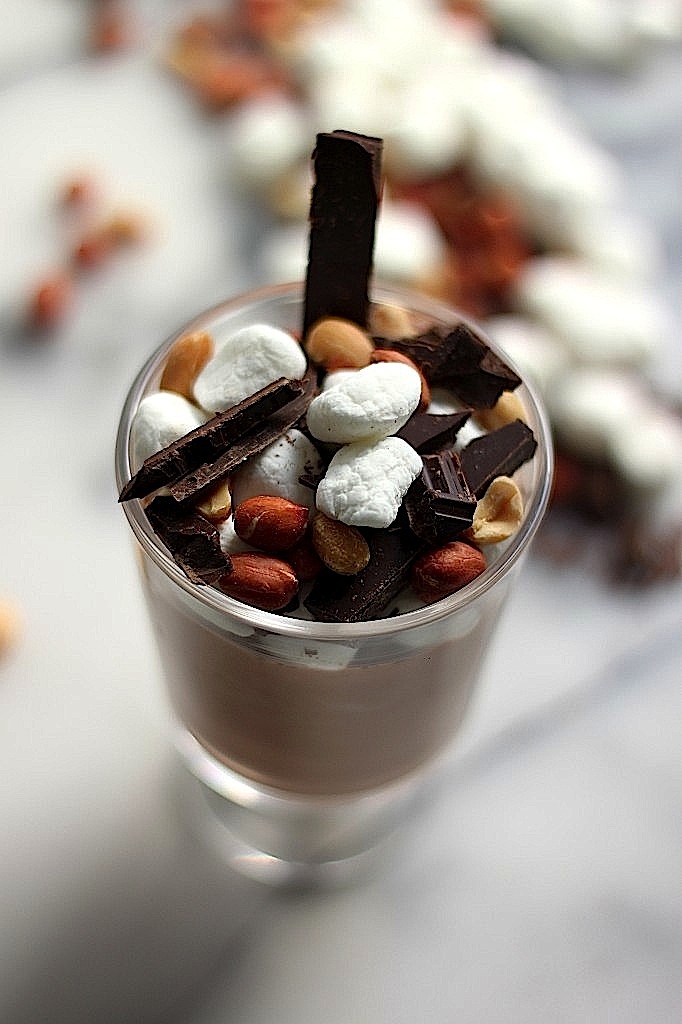 Happy Friday, folks! xo
(5 Ingredient // 5 Minute!) Nutella Greek Yogurt Rocky Road Parfaits – Baker by Nature
Serves 2; double as needed
Ingredients:
(2) 7 ounce containers of plain greek yogurt (I use full-fat, but reckon reduced fat will work too)
1/4 cup Nutella
1/4 cup mini marshmallows
1/4 cup peanuts
1/4 cup dark chocolate, chopped
Instructions:
In a small bowl combine the greek yogurt and nutella; mix well to combine.
Add 1/2 of the greek yogurt mixture to a small serving dish, then top with marshmallows, peanuts, and dark chocolate. Repeat with remaining ingredients. Serve at once!
Note: You can make these ahead, but don't top with the marshmallows; they will get soggy and gross. Also, if you want the yogurt to be a little sweeter, add 2 tablespoons of confectioners sugar to the yogurt/nutella mixture.