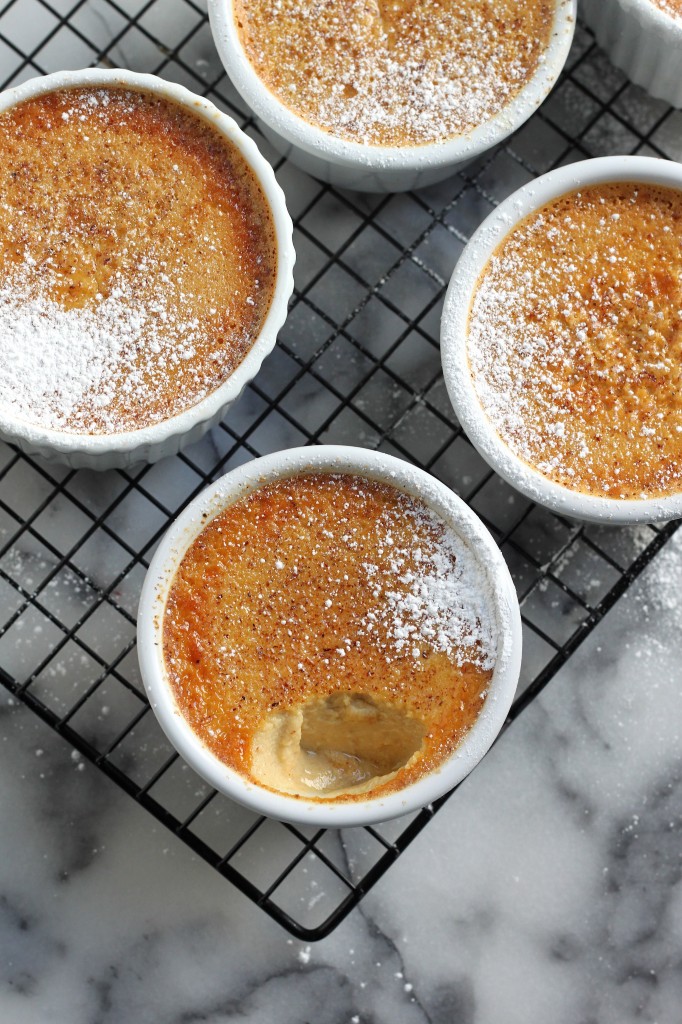 Heeeeeello!
How was your weekend, guys?! Ours was pretty solid. We stayed busy with work and loads of shopping (I've officially checked everyone off my list – whew!), but also relaxed with tons of cookies and an SVU marathon. It's all about do… and don't do, ya know 😉
So I told you last week that we were going to have a sort of unofficial eggnog week over here, and I do so hope you've been enjoying all the nog so far.
Today I'm excited to share with you an easy and unique baked eggnog custard that's totally simple to whip up, and is even easier to gobble down… it's DELICIOUS! Delicious, creamy, eggnog custard… need I say more?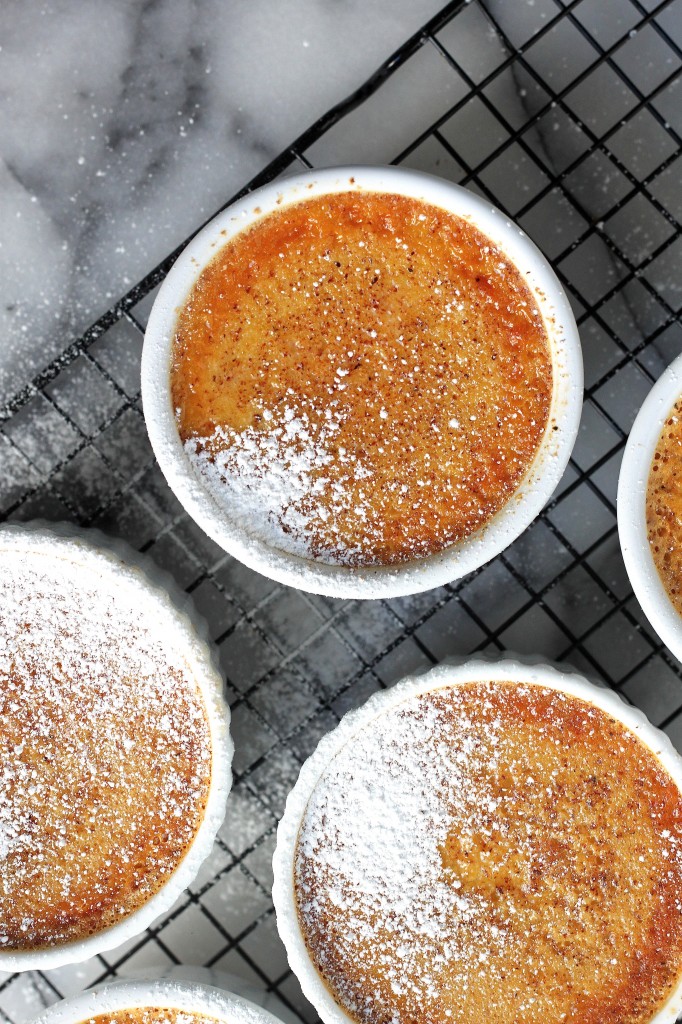 Egg Nog Custard – Baker by Nature
Serves 6 -8
Ingredients:
6 large eggs, at room temperature
1/2 cup + 3 tablespoons light brown sugar
1/2 teaspoon salt
4 1/2 cups eggnog
1 teaspoon vanilla extract
Instructions:
Preheat oven to 325 degrees (F).
In the bowl of a stand mixer fitted with the whisk attachment beat eggs until thoroughly blended; about 2 minutes. Add sugar, salt, eggnog, and vanilla, and beat until all of the ingredients have been incorporated; about another 2 minutes.
Pour mixture through a fine-mesh sieve (and into a clean, large bowl) to ensure it's completely smooth and velvety.
Divide the custard among small oven-proof ramekins. Place the ramekins in a large, deep baking pan and add enough water to the pan so that it comes about halfway up the sides of the cups.
Carefully place pan in preheated oven and bake for 30-35 minutes, or until the custard has set around the edges and it just barely jiggles in the center.
Allow custards to cool in the water bath for 10 minutes, then carefully remove them from the baking dish and transfer to a wrack to cool completely.
Custard can be served warm or chilled, and will last wrapped in the refrigerator for about 3 days.
* A note on cooking times –
When I was testing this recipe I used an assortment of different sized baking ramekins, and it definitely made a difference in the cooking time. If you are looking to have these cooked in the 30-35 minutes noted in the instructions, I suggest using a smaller variety of ramekin, as larger ones – especially if filled up all the way – will take much longer.