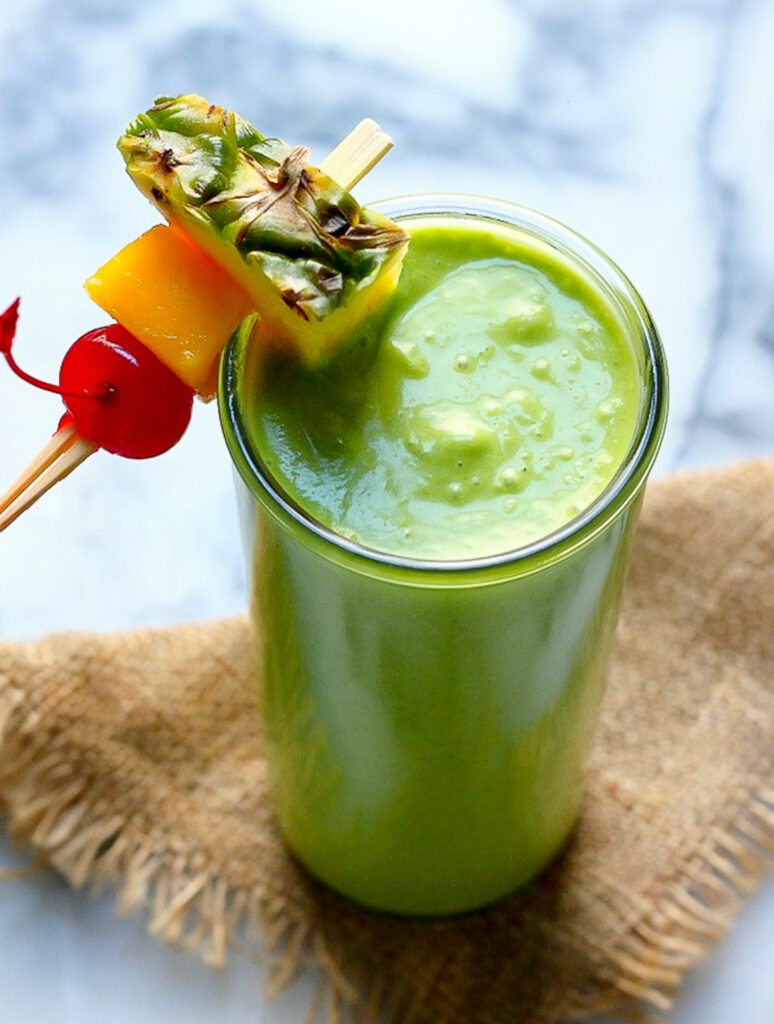 Guess what? I finally made a green smoothie I can get down with. And by get down with, I mean slurp down without gagging. Sorry for the visual… but I felt it was necessary! This smoothie is truly, really, delicious. Like a treat! And that's like, well, a big deal!!!
To make this smoothie situation even sweeter, this green goddess in a glass is vegan, sugar free, and totally simple to throw together in a matter of minutes. Say what…? Yup. It's true.
The cast of characters in this tropical smoothie fairy tale include cold coconut milk, lime, frozen mango, pineapple, banana, and a big handful of power greens. I buy the power greens pre-washed and pre-packaged for extra convenience, but you can of course mix and match as you please.
In this smoothie I used a package that included baby kale, spinach, swiss chard, and arugula! Whoaaaaa. So much health. And yet all I tasted was tropical perfection. #Lifewin

MY RECENT VIDEOS
You may also be interested in knowing this has been toddler and grown man approved. That's always a big deal on this end!  Just make sure you serve them niiiiiice and cold 😉
An Actually Delicious Tropical Green Smoothie
Ingredients
Makes 2 large smoothies
1 large banana, as ripe as possible, frozen
1/2 cup frozen mango chunks
1 big handful mixed greens (spinach, kale, baby swiss chard, etc)
1/2 cup pineapple, fresh or frozen is fine, just be sure it's nice and sweet if using fresh
1 1/2 cups cold coconut milk
1 lime, juice and zest
Instructions
Combine all of the ingredients in a blender and pulse until smooth. Drink at once.