Hi guys! I'm quite happy to report I've finally perfected our dream sloppy joe sandwich situation! I know this may sound silly to some, but for realz, I am STOKED to have this recipe in our weekly rotation. These black bean babies are comfort food to the max!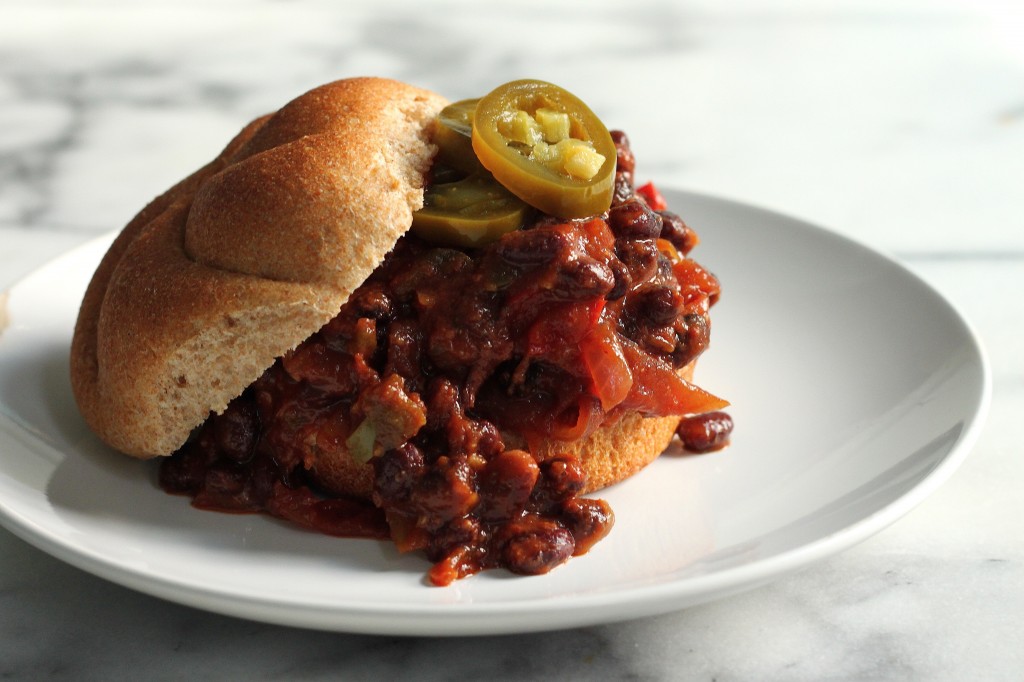 These giant messy sandwiches are studded with fresh sage, caramelized onion, and pickled jalapenos. Needless to say they're packing some majorly awesome personality!
Oh, and they make the BEST leftovers! Yum yum.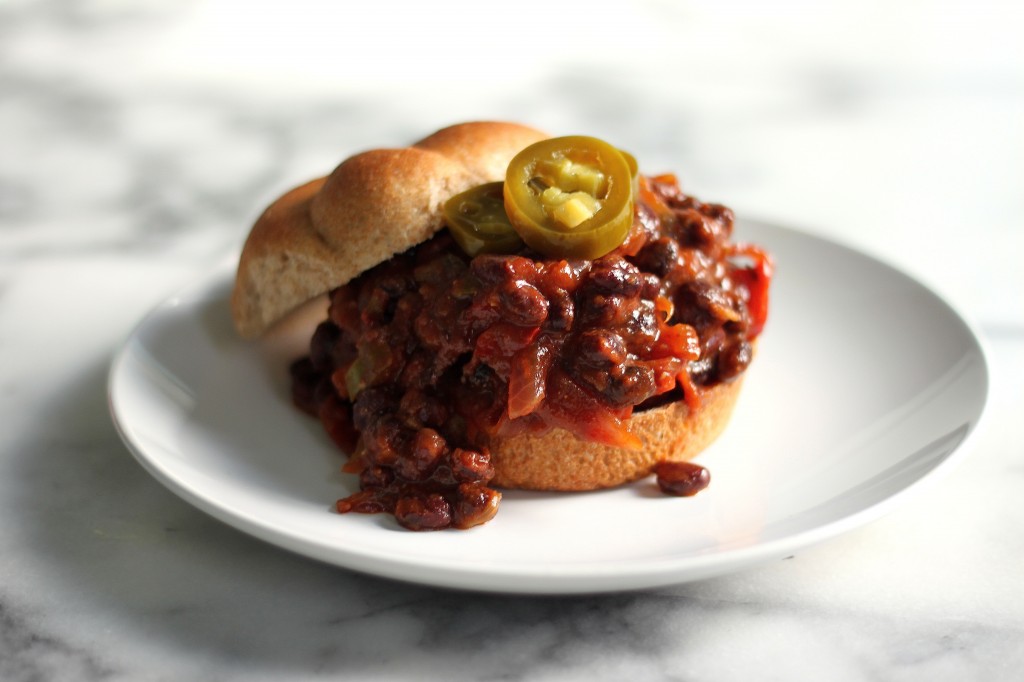 Just um… grab some napkins 😉
Black Bean Sloppy Joes with Caramelized Onions, Sage, and Pickled Jalapenos – Baker by Nature
Serves 8
Ingredients:
2 tablespoons olive oil
1 small red onion, thinly sliced
1 small yellow onion, thinly sliced
1 lage red bell pepper, diced
2 – 3 tablespoons pickled jalapenos, diced
4-5 cloves garlic, minced
5 sage leaves, minced
(2) 15 oz cans of black beans, drained and rinsed
1 1/4 cups tomato sauce
2 tablespoons tomato paste
2 tablespoons red wine vinegar
1 tablespoon brown sugar
1 teaspoon mustard powder
1/2 teaspoon cumin
Salt and pepper to taste
8 large hamburger buns
*Add a few dashes of your favorite hot sauce if you like your meals extra spicy 😉
Instructions:
Heat the oil in a large skillet over medium heat. Add onions and cook – stirring occasionally – for 10 – 12 minutes, or until they're soft and lightly golden. Add the bell pepper and jalapenos and cook for another 4 minutes before adding the garlic and sage. Cook the mixture for about 1 minute, until the garlic is fragrant but not brown, before folding in the beans, tomato sauce, tomato paste, vinegar, brown sugar, mustard powder, and cumin. Increase heat to medium-high and cook for 5 minutes, stirring occasionally.
Scoop warm bean mixture onto buns, and serve at once!