Loaded with blackberries, creamy yogurt, honey, and just a touch of cinnamon, this healthy, delicious smoothie tastes just like blackberry cobbler. One of my favorite smoothies ever! And perfect for when you have a ton of blackberries on hand!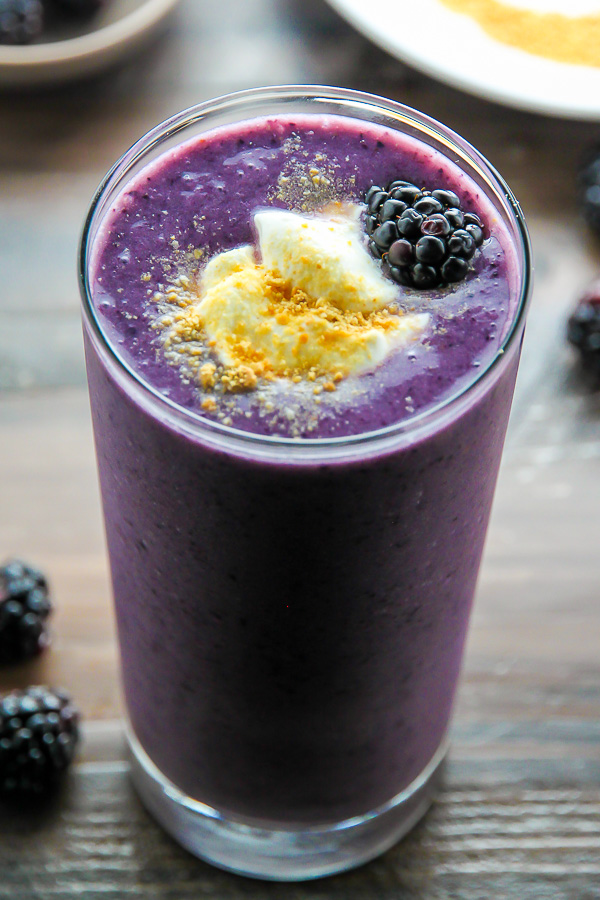 Blackberry Smoothie
So here's the deal, my friends: Frozen blackberries + Banana (frozen as well) + Thick and creamy vanilla Greek yogurt + Honey + Cinnamon —> swirled, pulsed, and whipped into total smoothie submission. The best part? This smoothie – ahem, this healthy smoothie – taste just like blackberry cobbler! A blackberry cobbler smoothie! Am I your girl or whaaaat?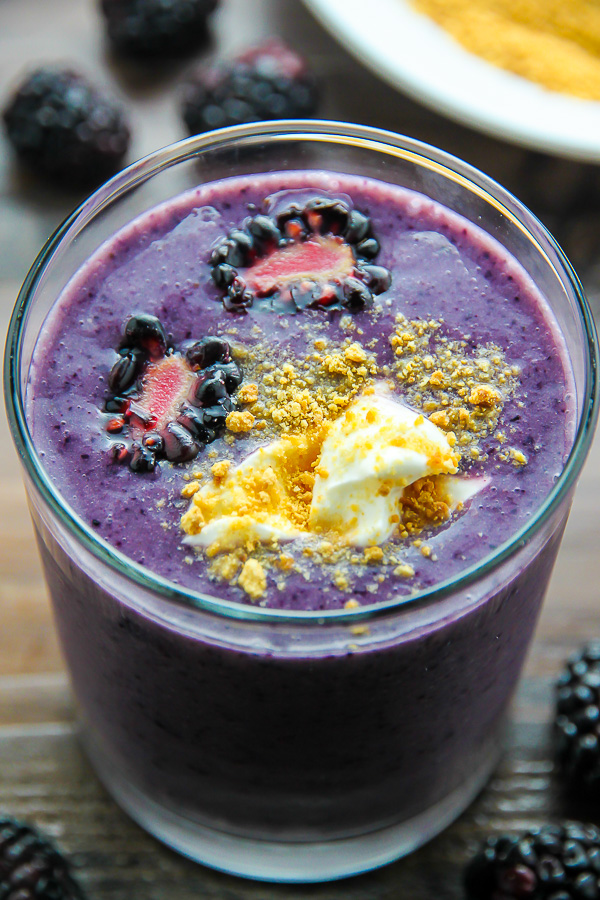 Now, I've said this before and I'll say it again: I take my smoothies very seriously. When I want a smoothie (which is often) I want a SMOOTHIE. With texture, depth, and flavor. I also prefer it to be healthy and taste like dessert. I ask for a lot, I know. But hey – who says we can't have it all!?!
More Smoothie Recipes:
Blackberry Cobbler Smoothie
Ingredients
1 large ripe banana, frozen
1 cup frozen blackberries
1/2 cup milk (I used vanilla almond milk)
1/2 teaspoon cinnamon
1 tablespoon honey
3/4 cup Vanilla Greek yogurt
Instructions
Place all of the ingredients in a blender and pulse until smooth. Pour into glasses and serve at once.