This Blood Orange Pound Cake is a showstopper!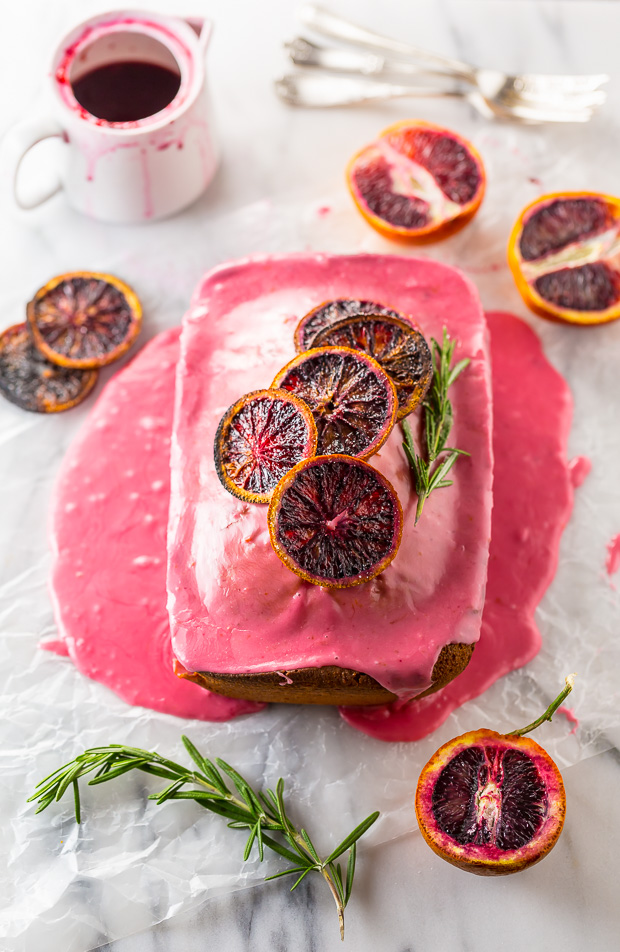 Last week I was faced with a very tough work decision: blood orange margaritas or blood orange pound cake…???
Aren't you glad I chose cake?! ↓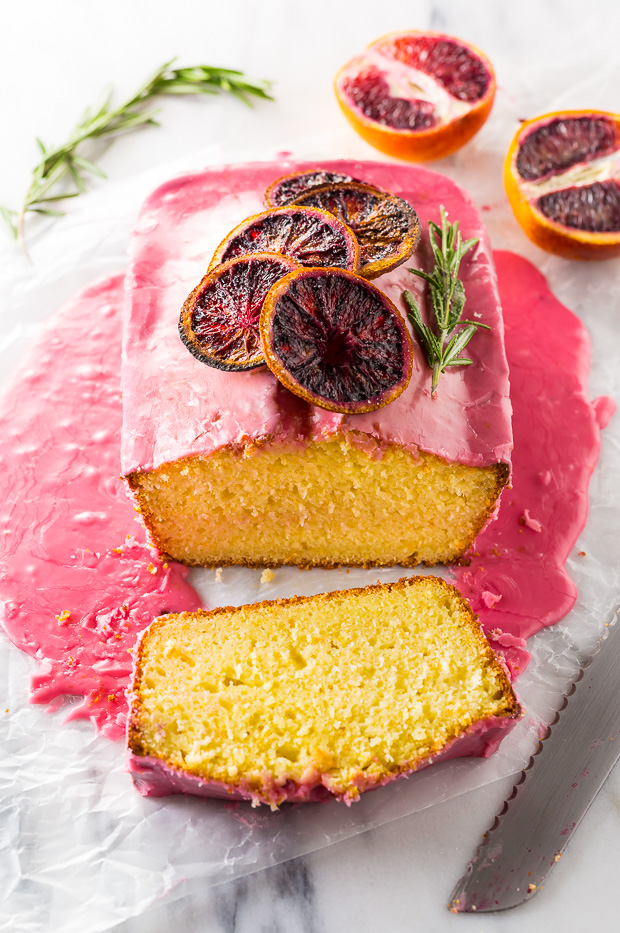 I know I am! This blood orange pound cake was everything I dreamed it would be. It's moist yet dense, loaded with real orange flavor, and so good with a cup of coffee. It also boasts the prettiest pink glaze I've ever seen. No food coloring needed here! It's vibrant hue is 100% all natural. Gotta love it, right?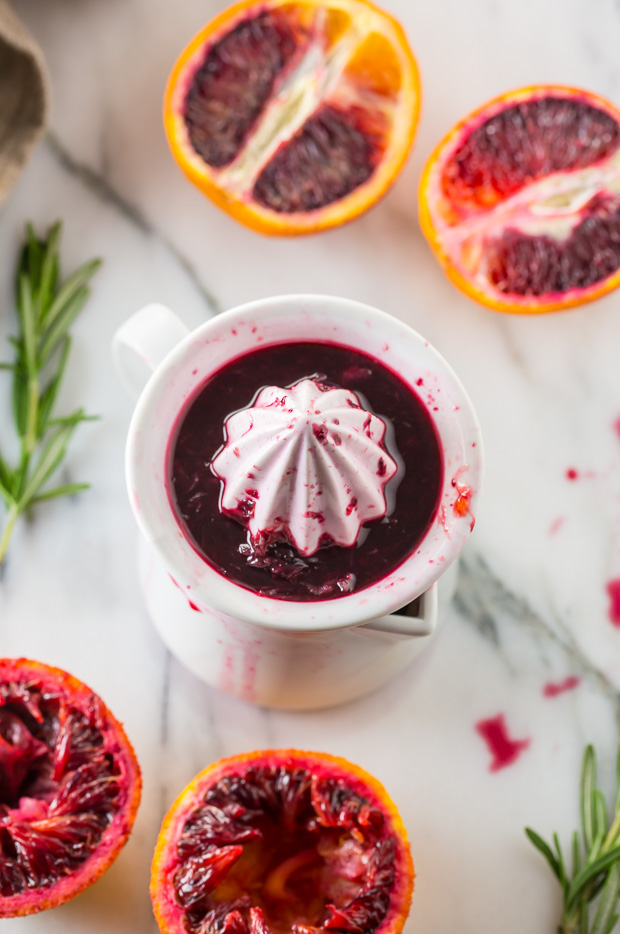 We're nearing the end of blood orange season, but don't fret – you can make this pound cake with regular oranges if need be. The only real downside of using the traditional variety is your glaze won't get that gorgeous pink hue I raved about above. The upside? It'll still tastes REALLY delicious.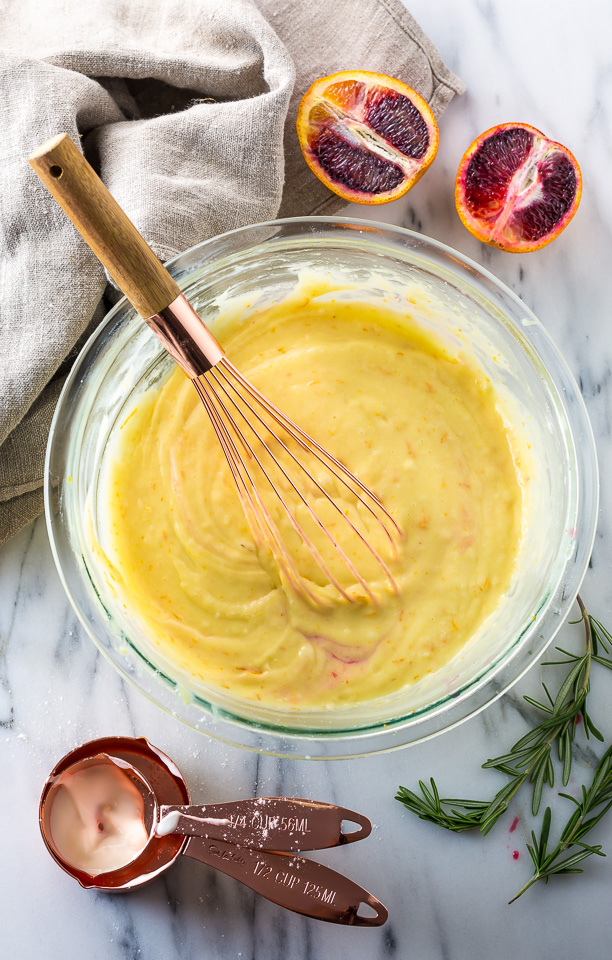 Tips and Tricks for Recipe Success:
Don't skip the cardamom! I know this may sound like a strange ingredient, but trust me: it just works. If you'd like a slightly "spicier" pound cake, you can increase the amount to 3/4 teaspoon.
Bring your eggs and sour cream to room temperature before you begin baking.
This recipe calls for canola oil, but melted coconut oil can be used in its place.
When you add the dry ingredients into the batter, be sure to mix slowly, stopping once all of the ingredients have been combined. Over mixing will result in a dry cake.
Don't over bake! Start checking your cake at 50 minutes. If it's not done, continue baking, but check on it every 4 to 5 minutes. Over baking will also yield a dry cake.
Bet you won't be able to stop at just one slice of this blood orange pound cake! I know I couldn't… 😉 Enjoy!!!
If you try this recipe for Blood Orange Pound Cake, let me know what you think! Leave a comment below, and don't forget to snap a pic and tag it #bakerbynature on instagram! Seeing your creations makes my day ♥
Blood Orange Pound Cake
This STUNNING Blood Orange Pound Cake is moist, flavorful, and covered in a vibrant blood orange glaze.
Ingredients
For the blood orange pound cake:
1 and 3/4 cups all-purpose flour (not packed)
1 teaspoon baking powder
1/2 teaspoon salt
1/2 teaspoon cardamom
1 cup granulated sugar
2 teaspoons orange zest, finely grated
1/2 cup canola oil
4 large eggs, at room temperature
2 teaspoons pure vanilla extract
1 cup full-fat sour cream
For the blood orange glaze:
1 cup confectioners' sugar, sifted
2 tablespoons blood orange juice
1 teaspoon orange zest
1/4 teaspoon salt
Instructions
For the blood orange pound cake:
Preheat oven to 350 degrees (F). Line a 9" loaf pan with parchment paper; spray paper and any exposed pan with non-stick baking spray; set aside.

In a large bowl combine the flour, baking powder, salt, and cardamom; mix well to combine and set aside.

In a separate large bowl add the sugar and orange zest; use your fingers to rub the zest into the sugar until well incorporated. Add in the oil and beat smooth. Add in the eggs, one at a time, beating well after each addition. Add in the vanilla extract and beat smooth. Whisk in the sour cream until well combined. Gradually add in the flour mixture, beating until just combined. Pour batter into prepared pan and smooth the top with a spatula. Bake for 55 to 60 minutes, or until the top is golden brown and a cake tester inserted in the center of the loaf comes out clean. Cool cake in the pan for 10 minutes before transferring it to a cooling rack to cool completely.
For the blood orange glaze:
In a large bowl combine the confectioners' sugar, blood orange juice, zest, and salt; whisk well to combine. If the glaze appears too thick, add in a little more juice; if the glaze appears too thin add in a little more confectioners' sugar. Pour glaze over pound cake and let it set for a few minutes before slicing.
Notes
Pound cake is best eaten the day it's made, but will "keep" wrapped tightly in saran wrap for 3 days.