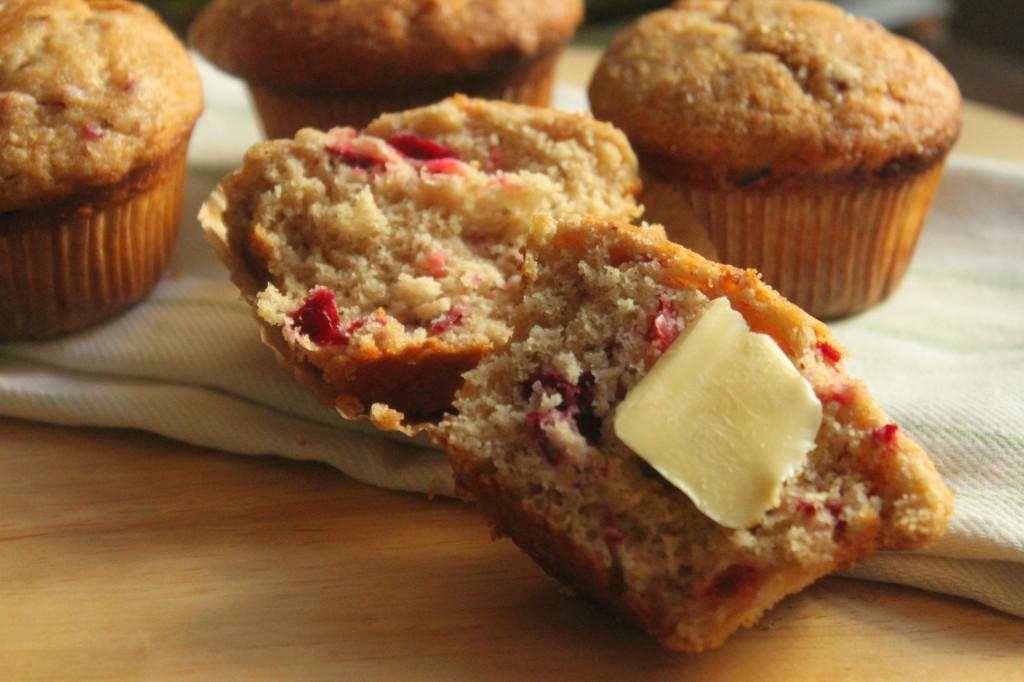 Cranberries and eggnog are an utterly dreamy couple.
Each ingredient individually beautiful, distinctive, and rightfully perfect on their own. And yet… they are undeniably so much better together. Swoon.
Tart ruby red cranberries snuggle up in a richly spiced eggnog batter, emerging from the oven as the most amazing holiday muffins ever.  Served warm beside a cup of coffee they're perfection; A pat of butter may just bring them as close to heaven as a muffin will ever get. Pretty sweet, huh?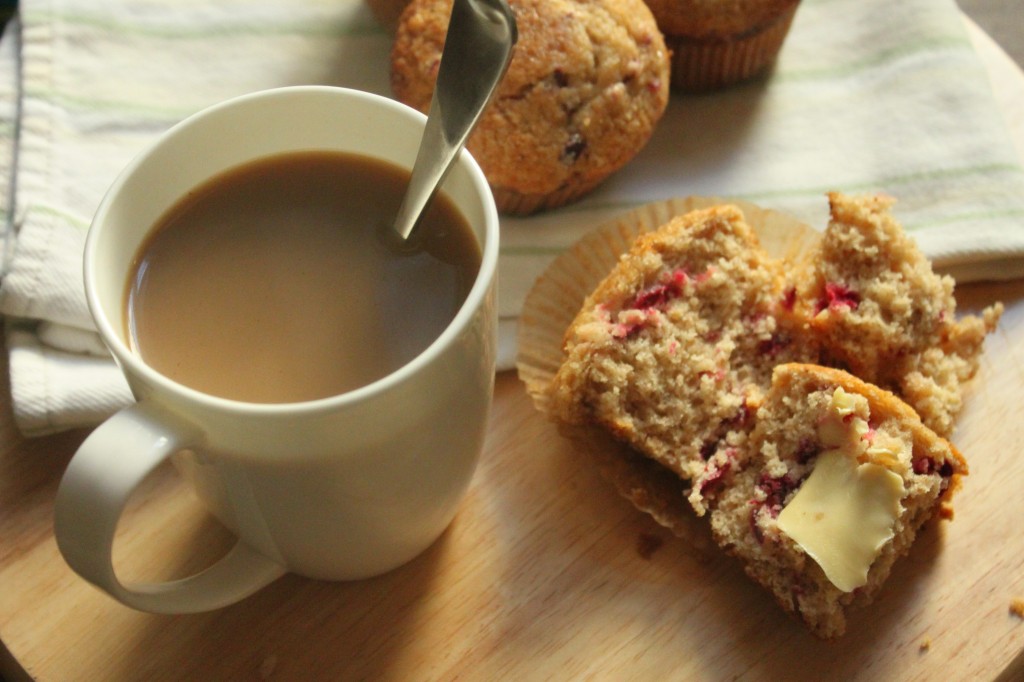 I know, I just talked up this gorgeous cranberry/eggnog duo a few weeks ago. Maybe waxing on and on about it again seems… repetitive… unoriginal… and weird, but how could I not share? I had to share. Sharing is caring – I care about you.
These muffins need to be on your breakfast table, preferably with hot mugs of coffee and an invitation sent my way. Happy baking sweet faces!
Cranberry Eggnog Muffins
2 cups all-purpose flour
1 cup sugar
2 teaspoons baking powder
1/2 teaspoon baking soda
1/2 teaspoon kosher salt
1/2 teaspoon cinnamon
1/2 teaspoon nutmeg
2 large eggs, at room temperature
1 teaspoon vanilla extract
1 stick unsalted butter, melted
1 cup eggnog
1 1/2 cups cranberries, roughly chopped
2 tablespoons turbinado (to sprinkle)
Preheat oven to 400 degrees (F). Line a 12 cup muffin tin with paper liners. In a medium bowl whisk together flour, sugar, baking powder, baking soda, salt, cinnamon, and nutmeg. In a large bowl beat together the eggs, melted butter, and vanilla extract. Add the eggnog and whisk to combine. Add the dry ingredients and stir until just combined. Fold in chopped cranberries. Divide into muffin cups, and sprinkle with turbinado sugar. Bake until golden brown, and an inserted toothpick comes out clean, about 20 minutes. Let cool in tins for about 10 minutes, and then completely cool on wire wracks. Or, if you're like me, eat pipping hot from oven and burn your mouth.