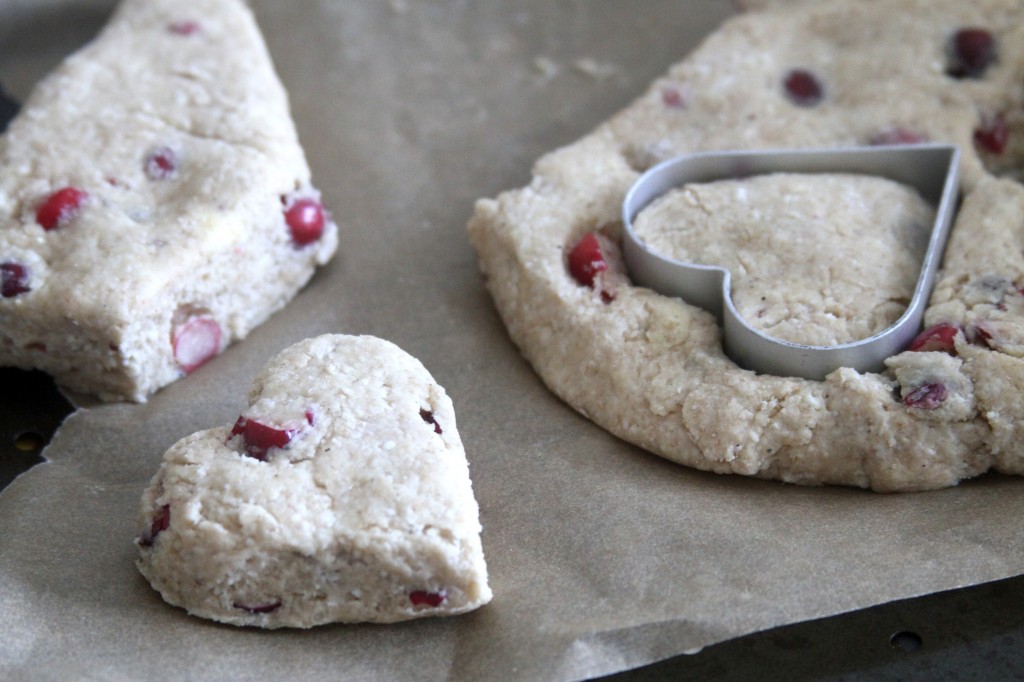 Hiya, guys! Happy Wednesday to ya'! I hope your week has been full of joy and beauty so far.
Can you believe this year is almsot over? … And we're only 6 days away from Christmas, too! 6 days, you guys!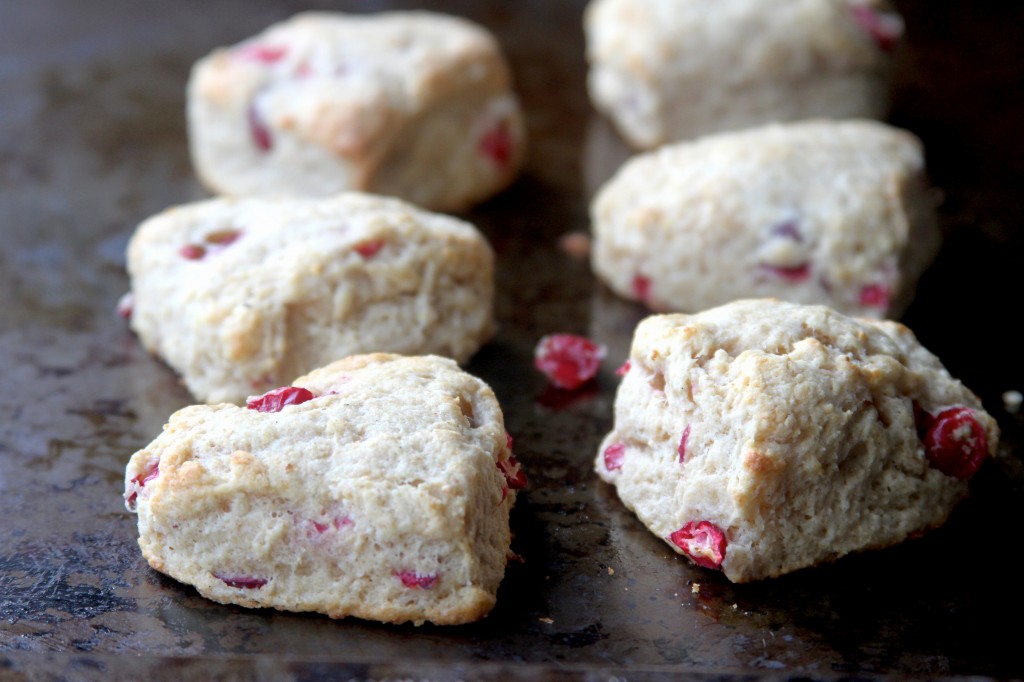 Life's been busy and bustling over here, but I wouldn't have it any other way; a packed schedule keeps my body on track and my mind out of too much trouble. There's also been a lot of comfort food going on. I haven't been eating my emotions, as much as keeping them at bay with baking. Last weeks tragedy has been a constant stone of sadness in my heart and head, and in between tears and praying, there's been a lot of baking. Like, a lot.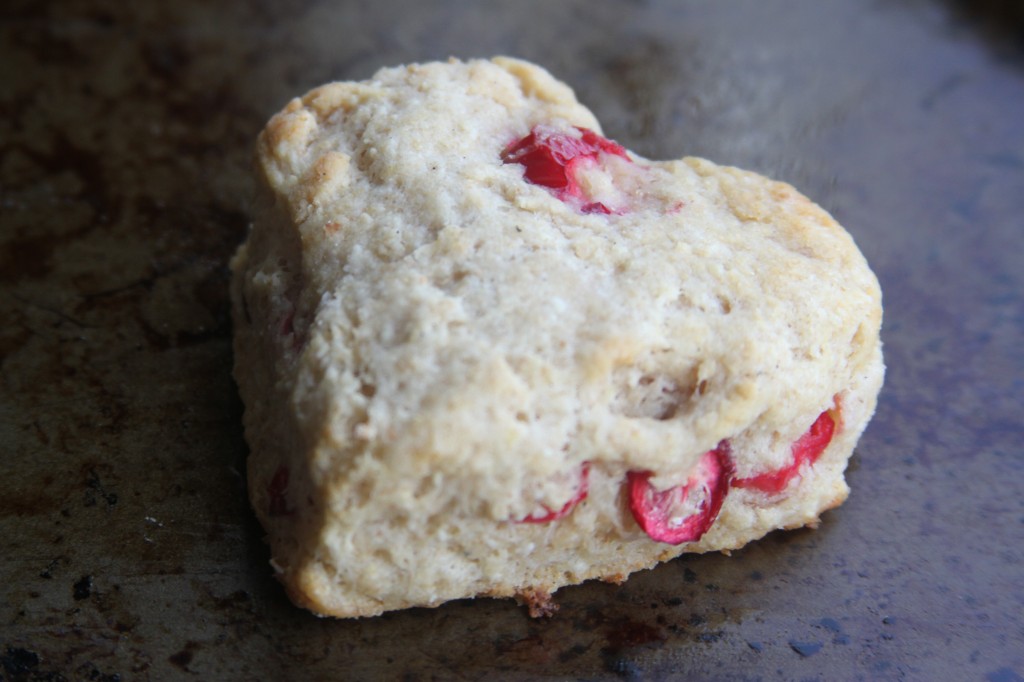 These thick scones are delightfully moist thanks to ricotta cheese and a touch of cream. They also boast the perfect pop of tartness from fresh cranberries all up in the dough. And, if you're feeling in a cutesy mood, you can totally cut them into heart shapes like I did, although they bake up gorgeously either way.
See you guys soon with a last minute gifting idea for the barbecue lover in your life!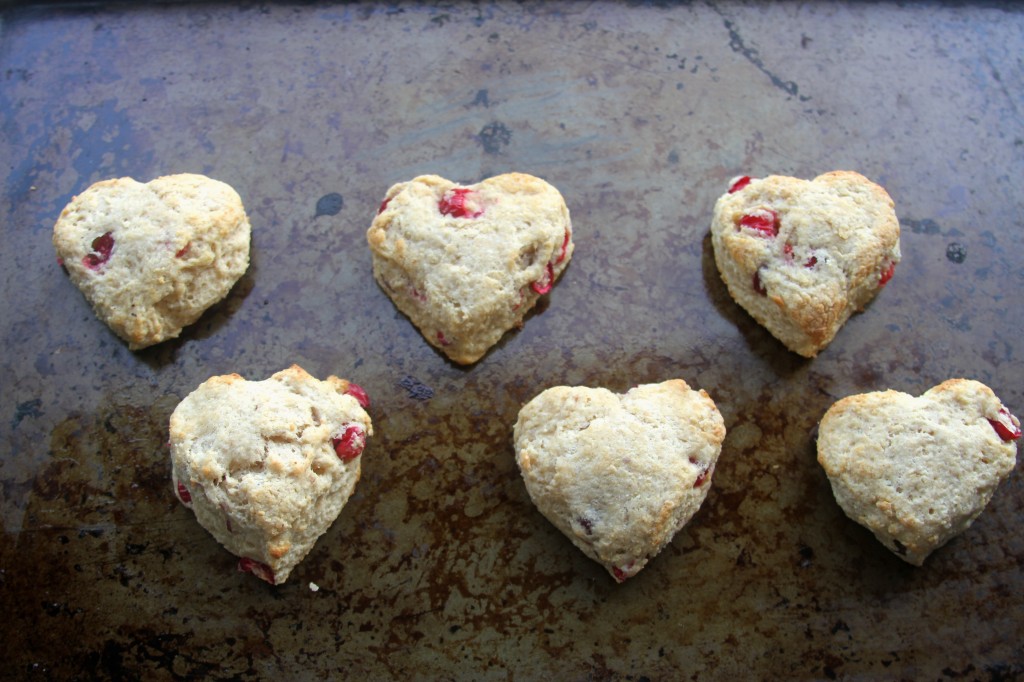 Cranberry Ricotta Scones – Baker by Nature
Yields 12 mini heart scones, or 8 large triangle scones
1/2 cup full fat ricotta cheese
2 teaspoons finely grated lemon zest
1 teaspoon vanilla extract
1/4 cup heavy cream
2 1/2 cups all-purpose flour
1 tablespoon baking powder
1/3 cup granulated sugar
1/2 teaspoon salt
1/2 teaspoon ground ginger
1/2 teaspoon cinnamon
8 tablespoons cold, unsalted butter, cut into tiny pieces
1 cup fresh cranberries, chopped
Preheat oven to 400 degrees (F) and line a baking sheet with parchment paper.
In a medium bowl, mix together ricotta cheese, lemon zest, vanilla extract, and heavy cream, set aside.
In a large bowl mix together flour, baking powder, sugar, salt, ginger, and cinnamon. Using a pastry cutter, or a fork, cut the butter into the flour until you have a mixture of pea sized clumps of butter and flour. Make a well in the middle of your flour mixture and add the liquid mix. Slowly stir the mixtures together using a rubber spatula, and being sure not to over mix – over mixing will cause dry scones, and nobody wants that! Carefully fold in the fresh cranberries, again, maxing sure not to over mix.
Turn the dough onto a well floured surface and gently knead the dough, just enough that it comes together. Press the dough down into a large square, about an inch thick. Then either cut into hearts, or using a sharp knife cut into triangles. Place on prepared baking sheet and bake for 15 to 20 minutes for larger scones, or 9-12 minutes for mini scones, the tops will be golden brown. Let cool on baking sheet for 5 minutes before eating, but I found these tasted best after a half hour of cooling.