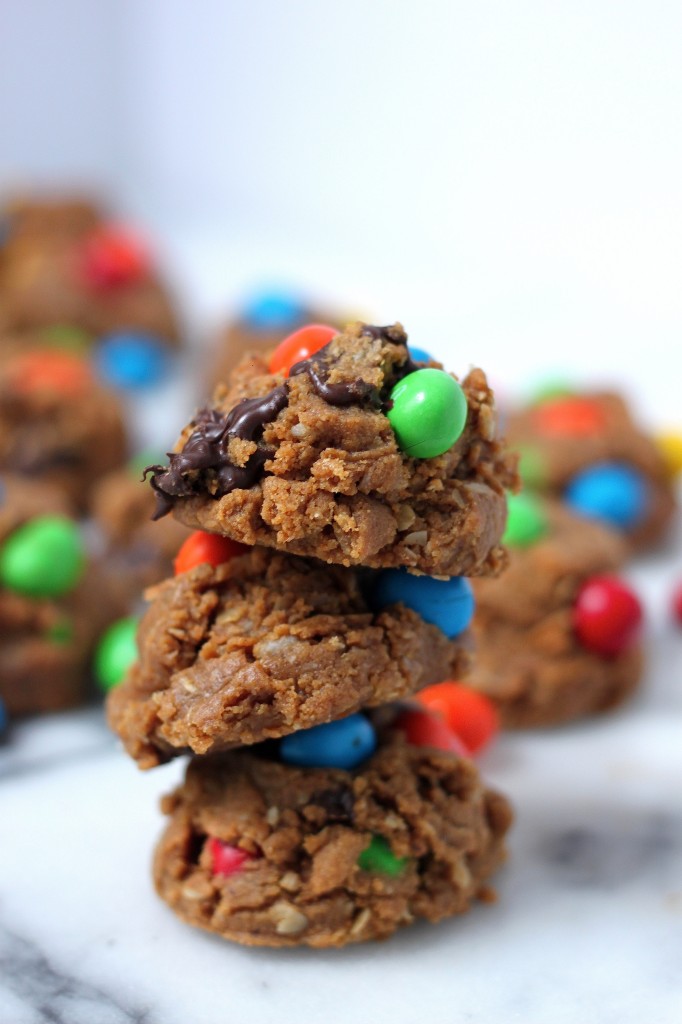 You didn't think I was going to let today slip by without some sugar, did you?! In this case sugar =ing chunky little peanut butter cookies studded with vibrantly colored peanut m&ms and thick shards of chopped chocolate. Oh, and they're flourless! Yay for a healthy(ish) cookie.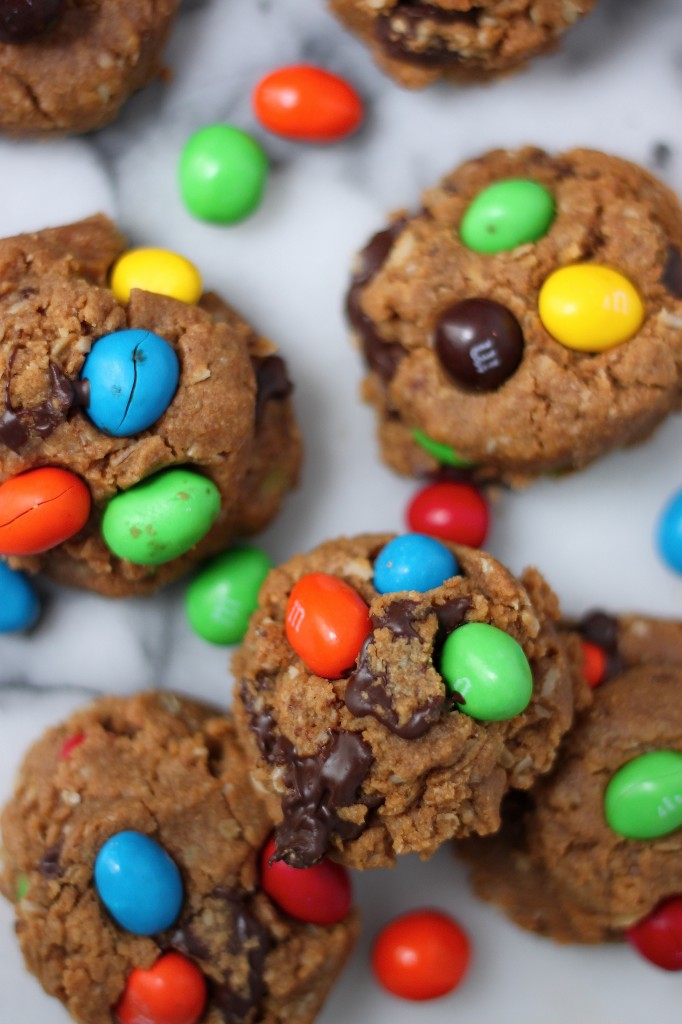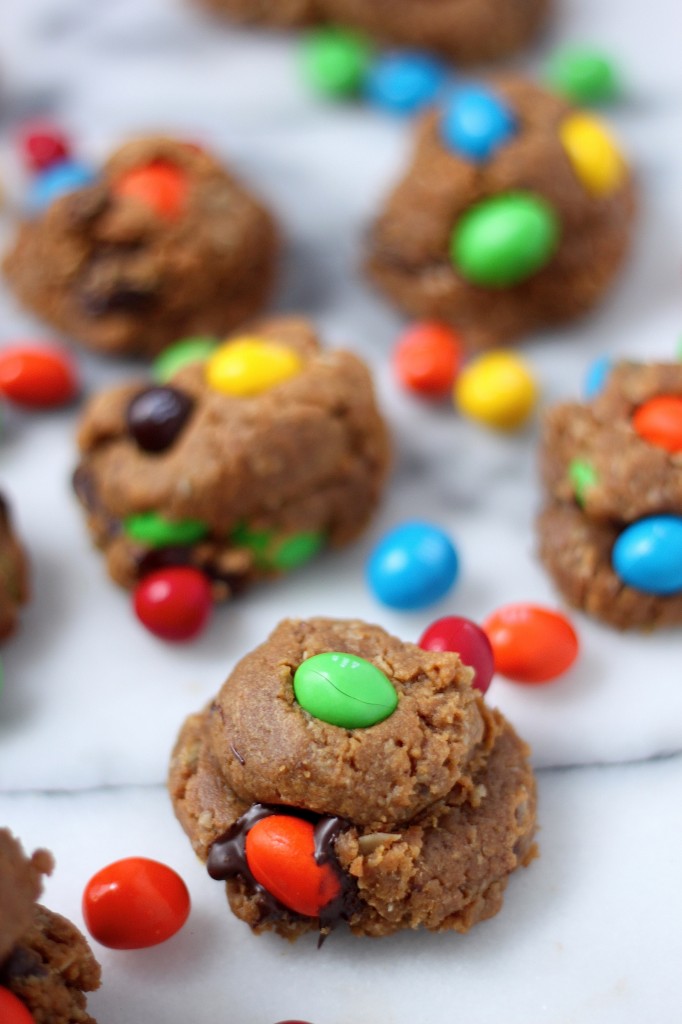 These are definitely a peanut butter lovers cookie! Because there is no flour in the recipe, the final result is an incredibly soft and rich cookie that will melt any PB fans heart.
The chocolate chunks and peanut butter m&ms add an explosion of color and texture that luxurious and delightful! Just the way all cookies should be 😉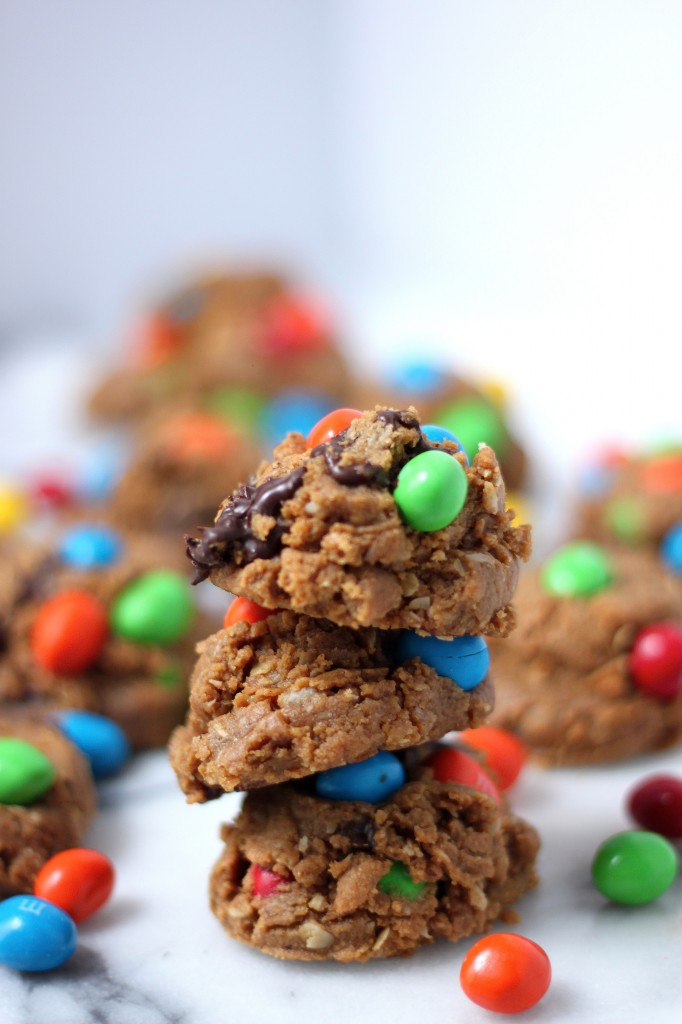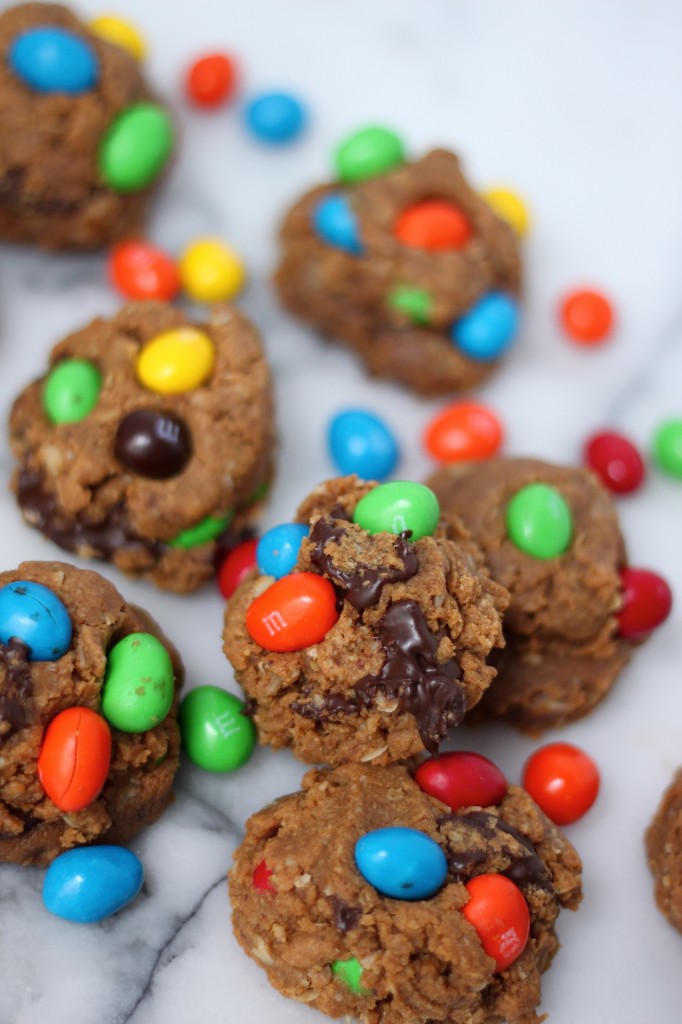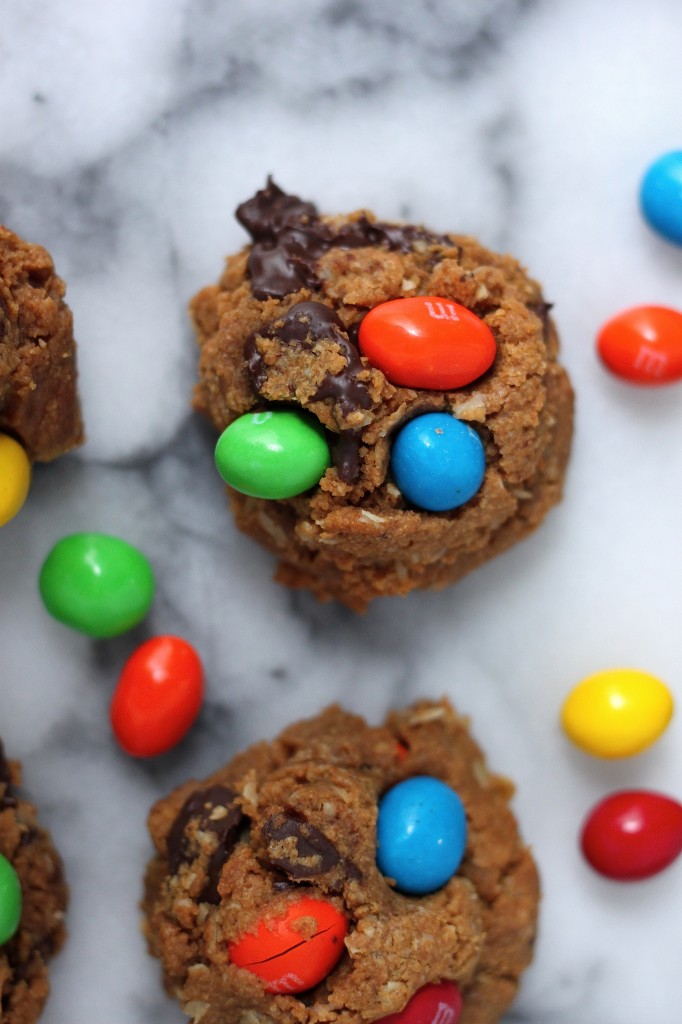 (Flourless) Peanut Butter M&M Chocolate Chunk Cookies – Baker by Nature
2 cups salted creamy peanut butter, no sugar added
2 cups sugar
1 cup brown sugar
2 teaspoon vanilla extract
1 cup quick cook oats
2 ounces semi-sweet chocolate, chopped into chunks
1 1/2 cups peanut m&ms
1 tablespoon butter, melted
Instructions:
Preheat oven to 350 degrees (F).
Line a baking sheet with parchment paper; set aside.
In a small bowl, whisk together the eggs and vanilla; set aside.
Place the peanut butter in a large bowl and pour in the egg-vanilla mixture. Mix with your hands (for reals!) until combined.
Add the sugar, and mix well. Fold in chocolate chunks & 1 cup of the m&ms.
Scoop out the dough with a spoon and roll it into balls with your hands. The size of the scoops of dough is up to you (the dough doesn't spread much). Place the balls 2 inches apart on the baking sheet. Press the balls flat and add a few more m&ms on top if you want.
Bake for about 10 minutes, or until the center looks as light and baked as the edges. Cool completely before removing from the cookie sheet with a spatula. They will take at least an hour to cool, and remain VERY soft for a few hours.