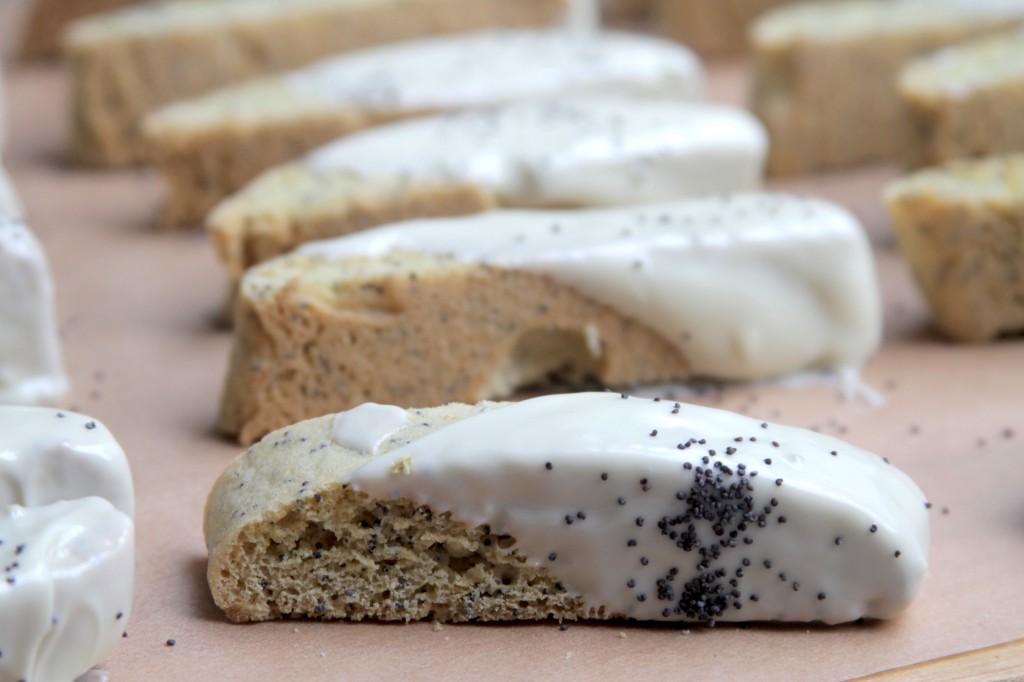 Today's a pretty special one for us over here. Today, the 8th of January, marks me and Eddie's one year anniversary! One year… Ah, I know – It's not an incredibly big milestone. But still, it's one I'm thrilled we've made it to.
We're celebrating our love low key with sushi and a movie – simple and perfect.
As I write this I can't help but feel so blessed to have spent the last 365 days of life with my best friend; a man who loves me at my best and worst. Obviously I baked this great guy something extra special to start this day off.
Special occasions call for special treats, right?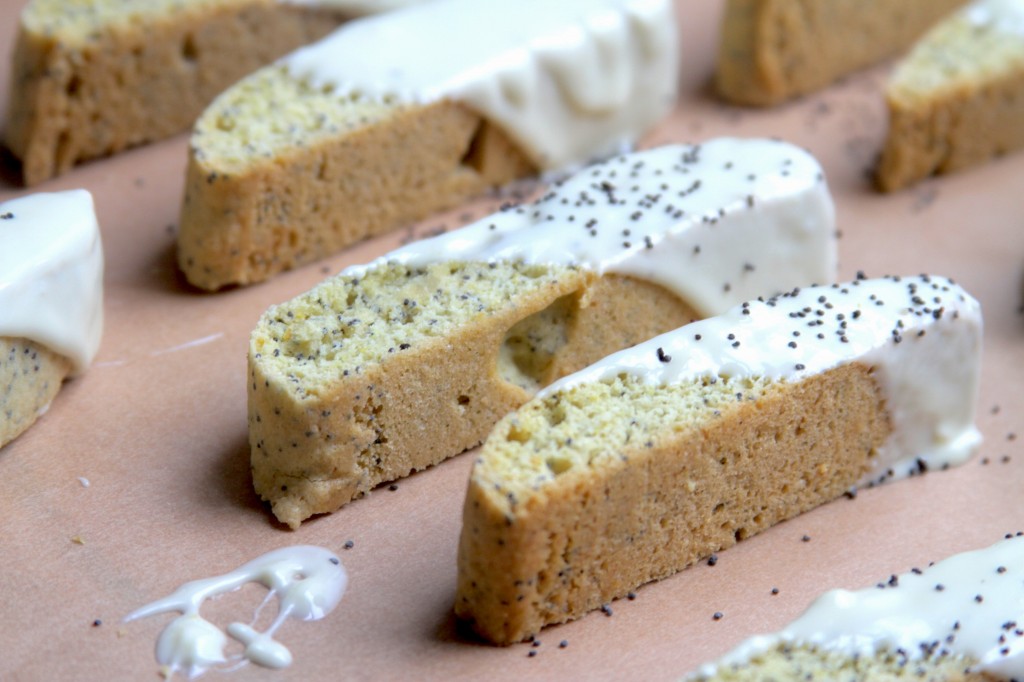 Since our anniversary falls on a work day, and our funds wouldn't exactly welcome a trip to Paris even if our schedule were clear, I wanted to make something special that we could enjoy at home with our coffee before heading off into the sometimes not so romantic world (I'm also packing him a super special lunch so he feels extra loved every second of the day). I started brainstorming last week for breakfast ideas, and I knew I'd need something lemon poppy seed in the spread – it's his favorite.
Lemon poppyseed biscotti seemed to fit the breakfast bill. Crunchy, sweet, and drenched in white chocolate… Does it get any better than this?
Lemon Poppyseed Biscotti – Baker by Nature
2 3/4 cups all purpose flour
1 1/4 teaspoon baking powder
1/2 teaspoon table salt
1 cup sugar
1 tablespoon lemon zest
1 teaspoon pure vanilla extract
2 tablespoons poppy seeds
2 eggs, at room temperature
2 cups (16 ounces) white chocolate chips, melted
Preheat oven to 350 degrees (F). Line a large baking sheet with parchment paper and set aside. In a medium bowl combine the flour, baking powder and salt. In a separate medium bowl, massage the lemon zest and poppy seeds into the sugar until well combined, then whisk in eggs and vanilla extract. With a rubber spatula, gently fold the egg mixture into the flour mixture, mixing until it has become a rough dough –  it will be shaggy, so feel free to knead with your hands until you no longer see any dry clumps of flour.
Turn the dough out onto a lightly floured surface and divide in two even pieces. Roll each piece into a 12 inch log that's roughly 2 inches wide. Transfer the logs to prepared baking sheet, making sure they have at least 4 inches between them, and bake for 15 minutes, or until firm to the touch and lightly golden. Remove from the oven and reduce the temperature to 325 degrees (F). Let the biscotti cool for at least 10 minutes before slicing into 3/4 inch slices and re-placing on the baking sheet, cut side down, to bake for another 15 minutes. Let the biscotti cool completely before dipping in the melted white chocolate and sprinkling with poppy seeds if desired.