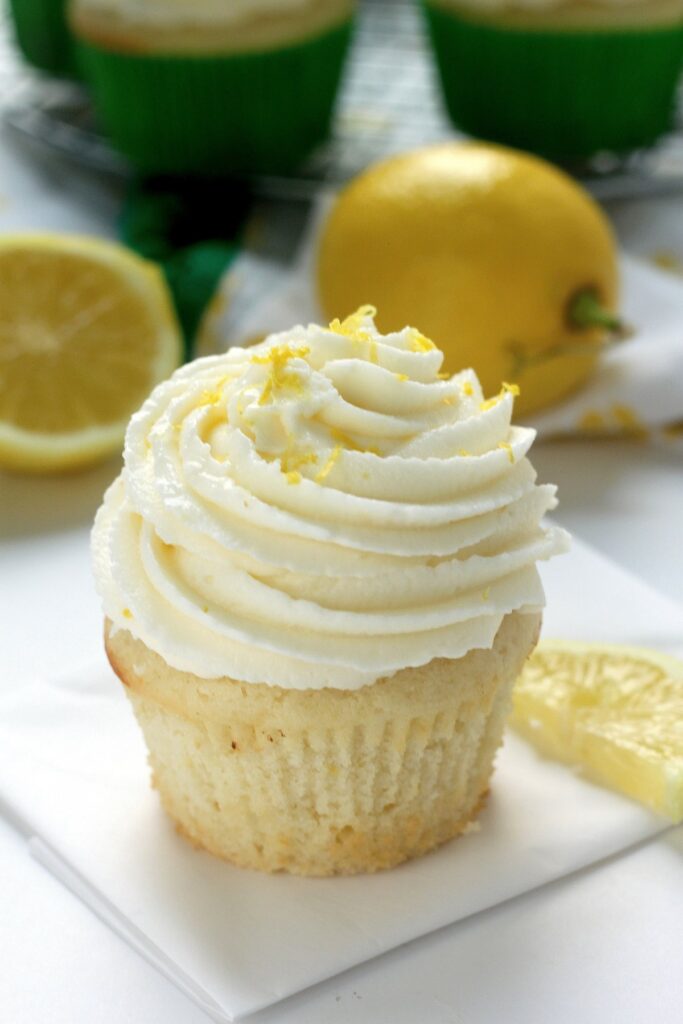 We almost always have lemons in the house – they're just one of those items I impulsively swipe up  every time we hit the grocery store. They're so affordable year round, and I love the bright, sunshiny kick their juice and zest add to… well, everything! So naturally, when I discovered we had an absurd amount of lemons sitting around the apartment (19 to be exact!), I immediately knew I had to make you guys some light and lovely lemon cupcakes! It just made sense 😉
For this fun recipe I added lemon juice and zest to the cupcake batter, as well as the buttercream – for a luscious lemon cupcake you're sure to love! The cupcakes are soft, tender, and a million miles away from dry; the buttercream is light, fluffy, and laced with a perky lemon kick sure to please. We gifted these to our neighbors as well as the folks who run our favorite coffee shop, and it was applause all around – these cupcakes are winners!
I added extra lemon zest to the top of each cupcake before serving – for an extra kick of color and zing – but it's not a necessary step 😉 Just a fun one! xoxo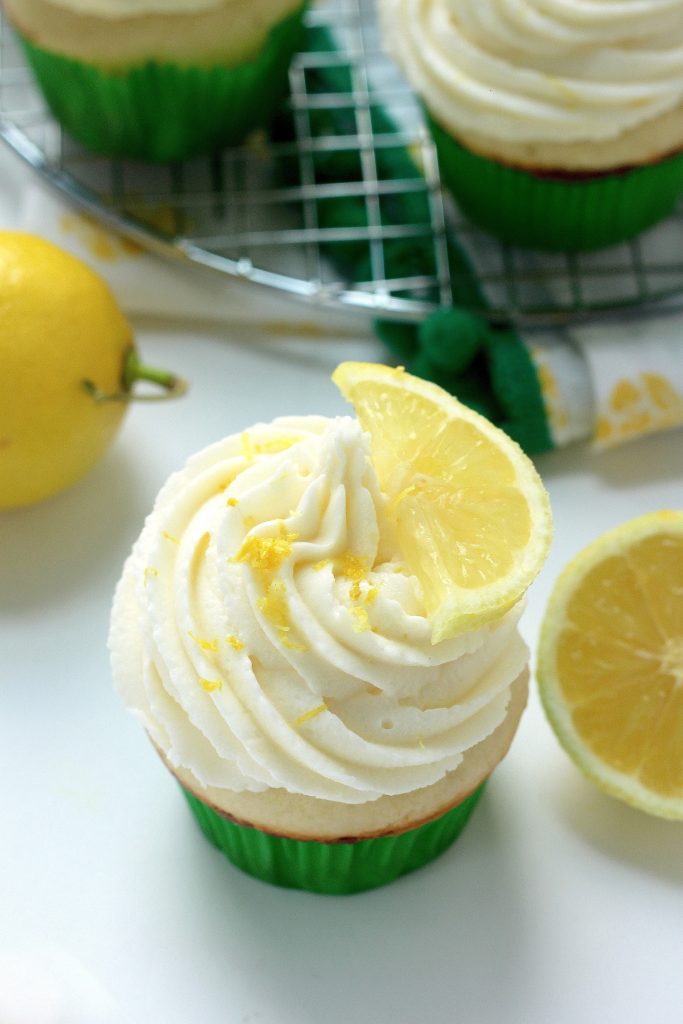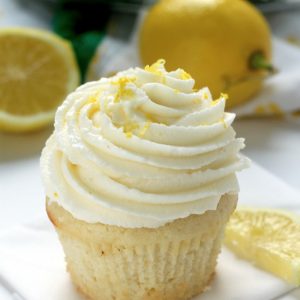 Light and Lovely Lemon Cupcakes with Lemon Buttercream
Ingredients
For the cupcakes:
1 3/4 cups cake flour
1 1/2 teaspoons baking powder
1/4 teaspoon salt
1/2 cup sour cream (I used full fat)
1/2 cup milk (I used whole)
2 large egg whites, at room temperature
1 stick (4 ounces) unsalted butter, melted
1 cup granulated sugar
1 tablespoon fresh lemon juice
Zest of one lemon (about 2 teaspoons)
For the Lemon Buttercream:
2 sticks unsalted butter (very soft)
4-5 cups confectioners sugar
1 teaspoon lemon juice
1 teaspoon lemon zest
2 tablespoons heavy cream
Instructions
Preheat oven to 350 degrees (F). Line a 12 mold muffin tin with paper liners; set aside.

In a medium bowl combine flour, baking powder, and salt; mix well to combine. Set aside.

In a large measuring cup or bowl combine sour cream, milk, and egg whites; mix well to combine. Set aside.

In a large bowl or stand mixer fitted with the paddle attachment beat melted butter and sugar on medium speed until well combined; about 2 minutes. Add lemon juice and lemon zest and beat for another minute on medium speed. Slowly add the flour mixture to the butter/sugar combination, beating until just combined. Add in sour cream/milk/egg combo and beat on low until *just combined. Over-mixing will result in a dryer/denser cake.

Divide the cupcake batter evenly into the 12 molds, then place the pan in the oven. Bake for 18-20 minutes, or until a toothpick inserted into the center of a cupcake comes out clean. Allow cupcakes to cool completely before topping with frosting.
To make the Lemon Buttercream:
Beat butter until light and fluffy. Slowly, add 4 cups of sugar, beating on low until well combined. Add in lemon juice, zest, and cream; beat until combined. Add additional confectioners sugar as needed, stopping when you've reached your desired consistency. Place frosting in piping bag, or simply slather onto cooled cupcakes.