Today I'm teaching you how to make Lemon Curd from scratch! Spoiler alert: It's so easy and delicious.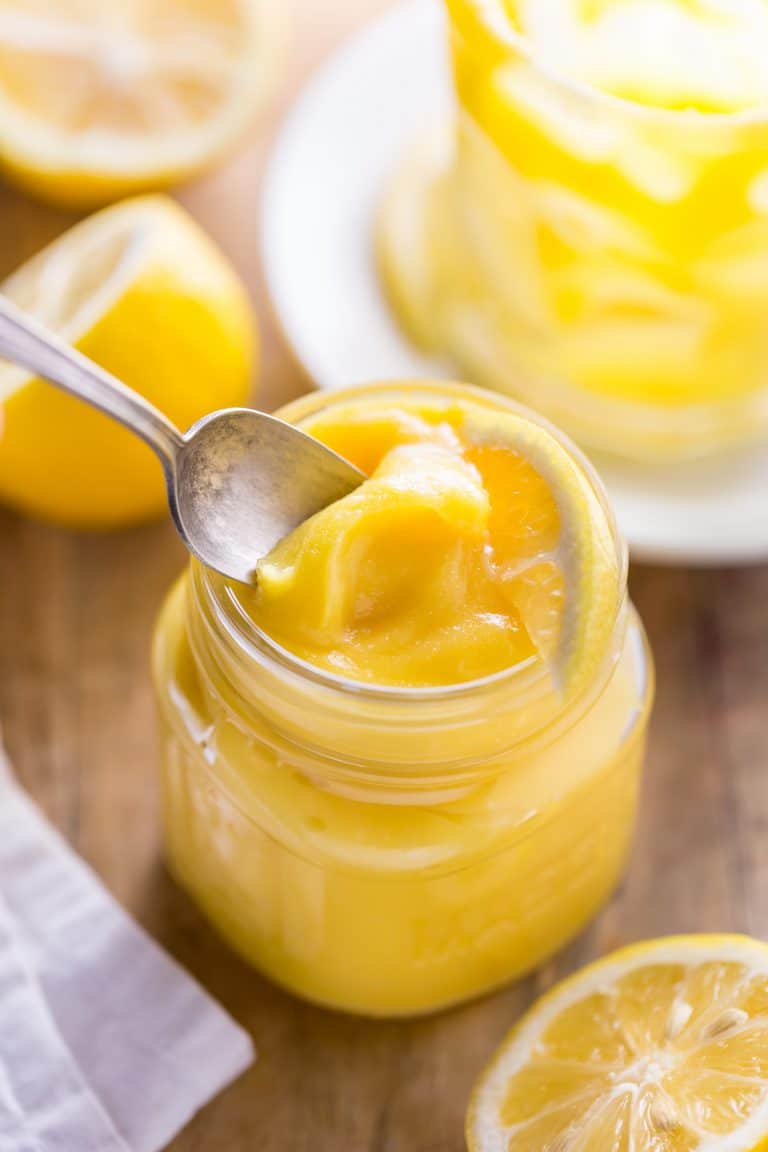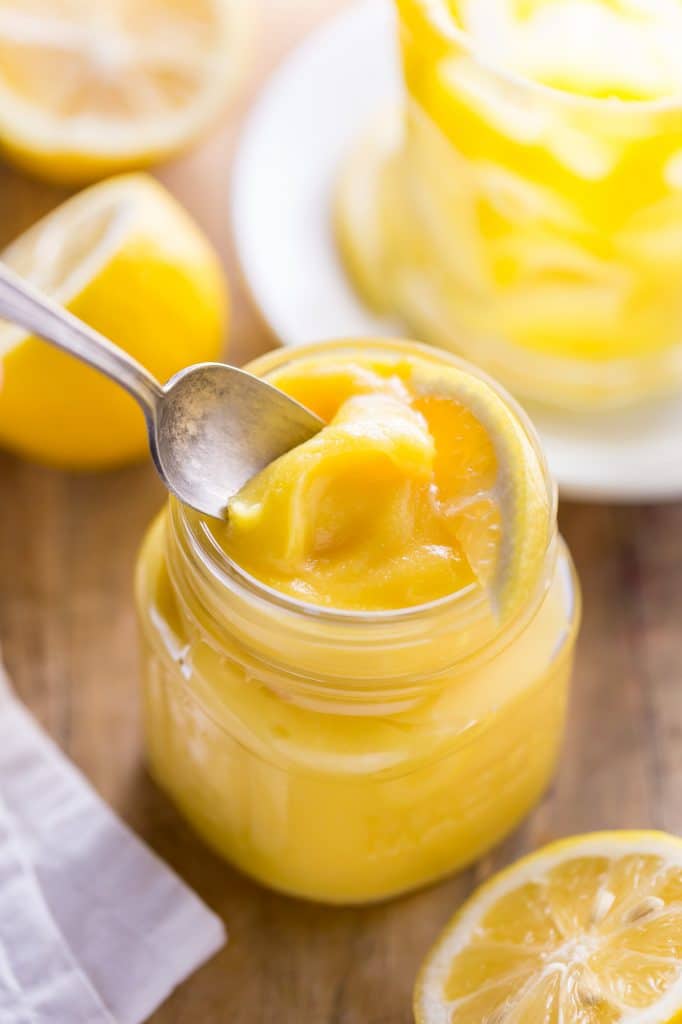 If you follow me on Instagram, you might have seen my call for Spring recipe requests. I'm starting to work on new content for Easter, Mother's Day, and the season in general, and I love hearing from you and learning what you want to see here. One of the most popular requests was for more lemon! And honestly, I was excited and a little scared about that. Excited because, like you, I love lemon. But scared because it's slightly out of my comfort zone. I mean let's be honest… I mainly bake with chocolate!
But you want lemon, so lemon you shall get! Starting with this easy tutorial on how to make lemon curd.
I chose to start with this recipe because quite a few of the recipes I'll be sharing soon call for lemon curd. And I figured, why run to the store for it when it's so easy to make at home? I was also kind of turned off to see most store brand lemon curds included sketchy ingredients and thickeners, which really aren't needed. Because lemon curd really only needs 5 ingredients:
lemons
eggs
butter
sugar
and salt
Yes, that's it!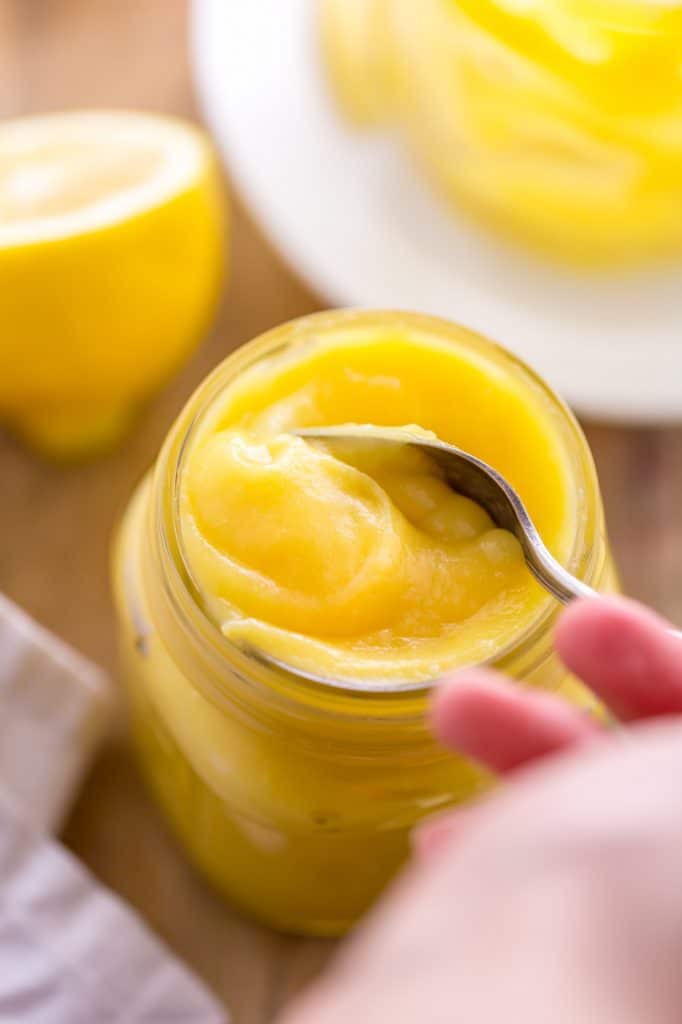 So now that you know how to make lemon curd… I should probably share a few recipes using it, right? Keep your eyes peeled for those, because I'll have them up soon 😉

If you try my method for how to make lemon curd, please let me know what you think! Leave a comment below, and don't forget to snap a pic and tag it #bakerbynature on instagram! Seeing your creations makes my day ♥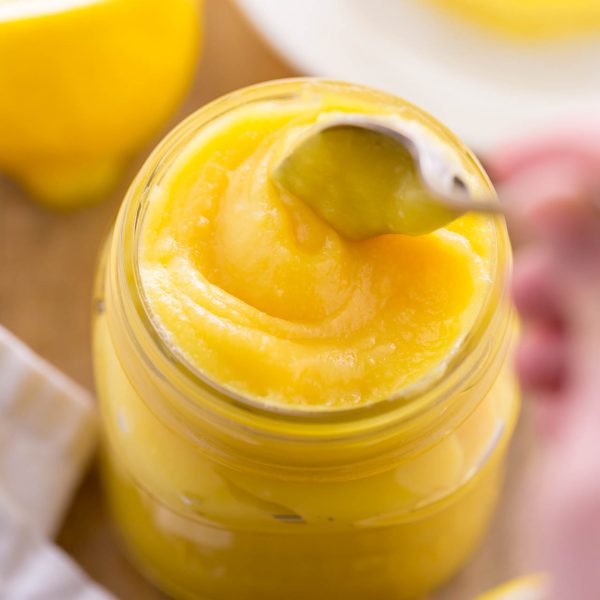 How to make Lemon Curd
Learn how to make delicious lemon curd with just 5 basic ingredients!
Ingredients
1 cup fresh lemon juice
1 Tablespoon fresh lemon zest, finely grated
1 cup granulated sugar
5 large eggs plus 2 egg yolks, lightly whisked
10 Tablespoons unsalted butter, cut into small cubes
1/4 teaspoon salt
Instructions
Fit a fine mesh strainer over a large, heatproof bowl. Set aside until needed. 

Fill a medium pot one-third full with water and bring it to boil. Once it's at a boil, reduce the heat to low and place a heatproof glass bowl (one that will fit on top of the pan snugly, but will not touch the simmering water) on top of the pan.

In the glass bowl, combine the lemon juice, zest, sugar, eggs, yolks, and salt; whisk until well combined. Stir in the cubes of butter and cook over low heat, whisking frequently, until the lemon curd is thick and creamy, about 15 minutes. Remove from heat.

Strain the lemon curd into the prepared bowl. Cover the bowl with saran wrap, pressing it down so it touches the surface of the lemon curd. Refrigerate for at least 2 hours before serving.

Store in an airtight container, in the fridge, for up to 1 week.