Man, It feels good to be home. After an awesomely wild weekend of working hard and playing harder, it's extremely satisfying to be relaxing in my own space, enjoying a quiet and productive evening in.
Confession: When I say productive, what I really mean is you can find me in bed breaking in my new sweatpants, eating wonton soup straight out of the container, and watching Ratatouille.
Just thought we should be clear on that.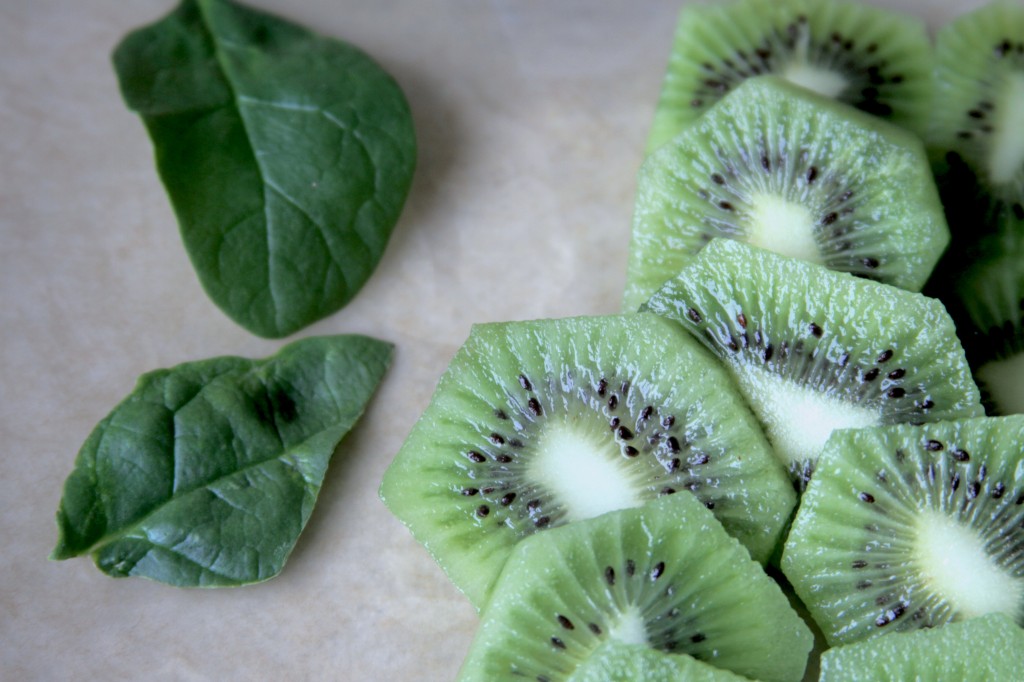 Now that the weekend is over, and we're back to the daily grind, I thought I'd treat us to a creamy green smoothie rich in nutrients and flavor.
It's got spinach! And Kiwi! And avocado, too!
This… this is a smoothie your body and brain will love and respect you for slurping down.
And while this gorgeously green drinky-drink may look less like a treat and more like penance for all the gin and buffalo wings consumed on game day, I assure you I'd happily sip my veggies in this form any day.
Get it!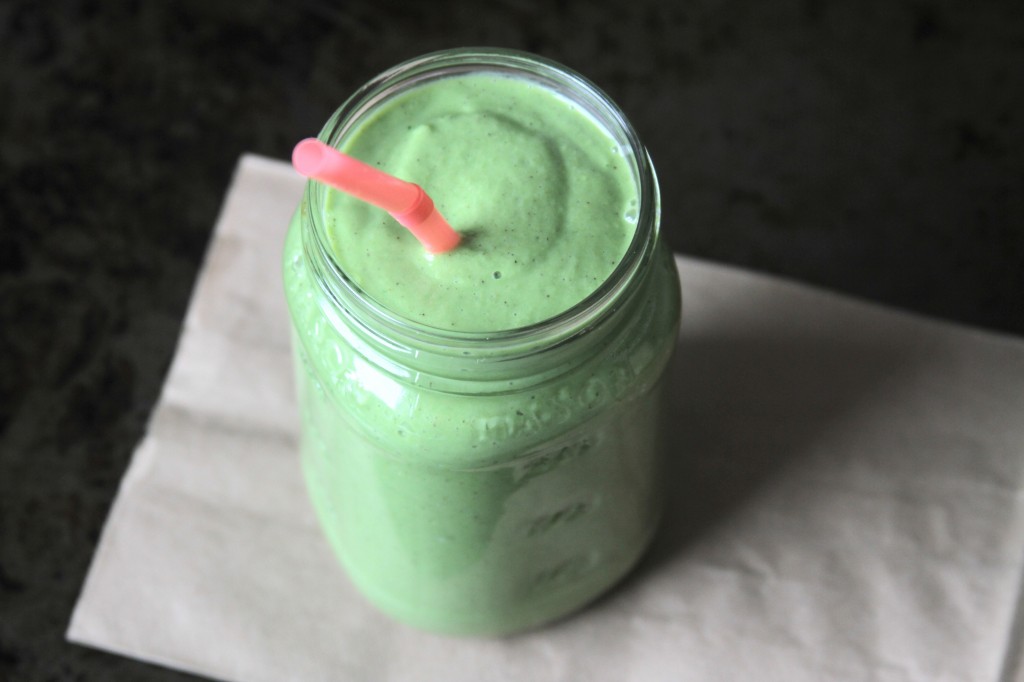 Spinach, Kiwi, and Avocado Smoothie – Baker by Nature
Serves 2-4
1 cup fresh spinach leaves, packed
3 kiwi, peeled and sliced
1 ripe avocado, peeled, pitted, and diced
1 1/2 cup coconut milk
1 cup ice
3 tablespoons raw honey
In a blender combine spinach, kiwi, avocado, coconut milk, ice, and honey. Blend until smooth. Enjoy right away!