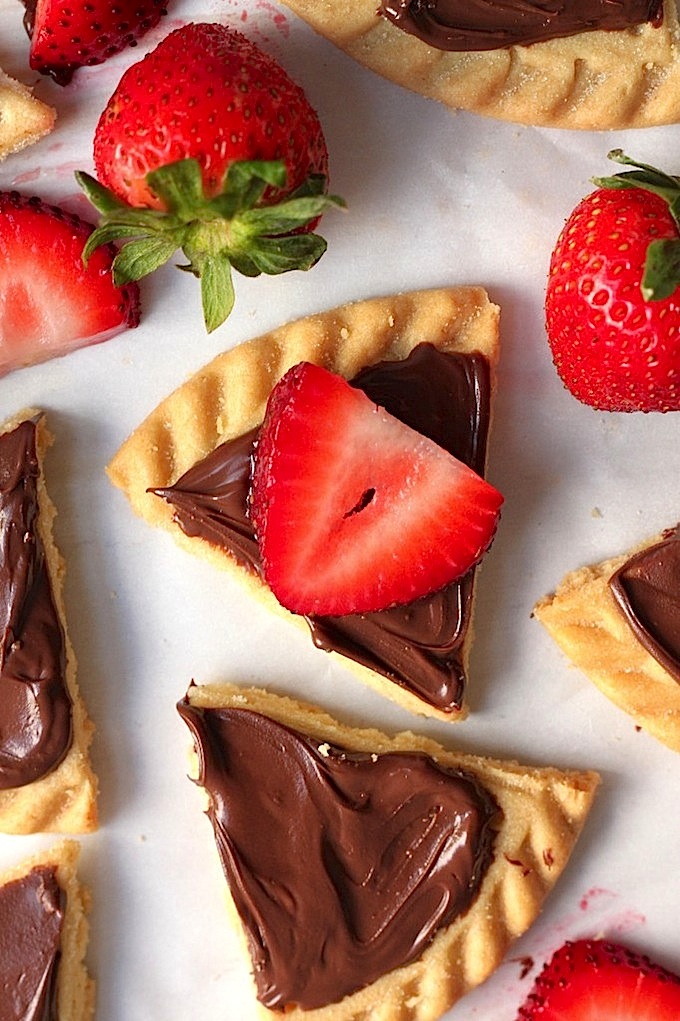 I don't know about you, but come Summer, I adore simple no-bake treats! They are perfect for those sticky days when it's just too hot to even think about putting on the oven. They're also great for days you want//need dessert, but don't have the time for anything serious. I must admit I also love simple dessert treats because they involve very few dirty dishes 🙂
This sweet, simple, strawberry and Nutella treat consists of 3 ingredients, and takes about 5 minutes to throw together. The best part? Those 5 minutes will leave you with a pretty//pretty sure-to-please treat everyone will love! How sweet is that?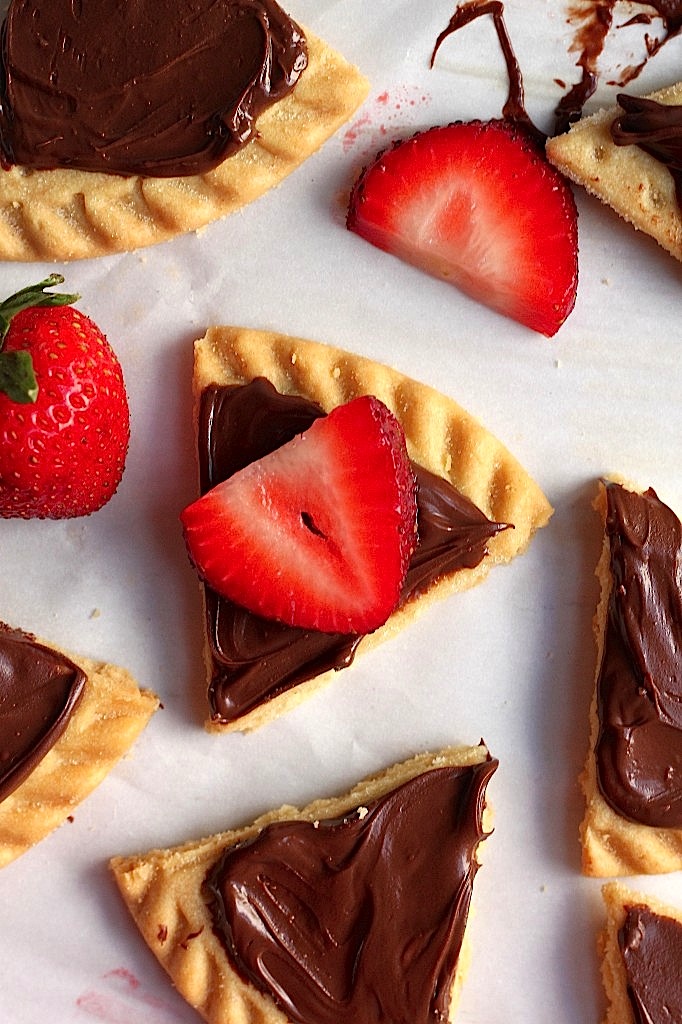 The base of this treat is Walkers shortbread petticoat tails. I honestly love their shortbread cookies, and when I'm not baking my own, always use this brand. And I'm not getting paid to say that 😉 It's just the truth!
I also love the cute little shapes their cookies come in. Don't these ones look a little like pie slices? Mmm… PIE!!!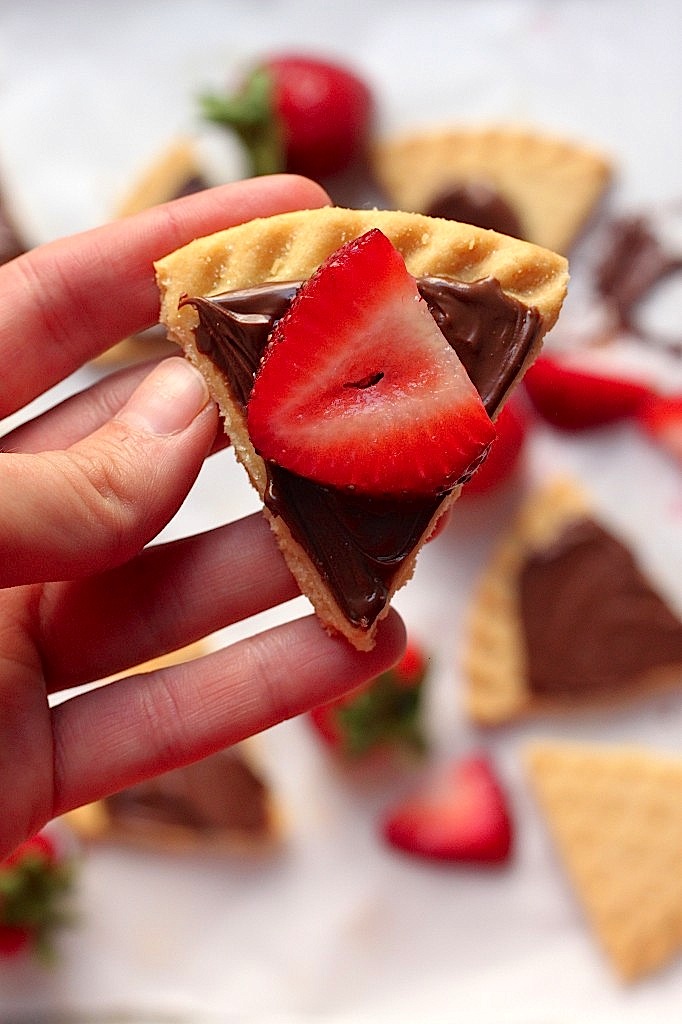 Since your cookies are already baked and ready to be dolled up, all you need to is spread a little nutella on each cookies, top with a strawberry, and serve!
See? How easy is that!? Not really a recipe, I know. But a very cute// tasty// fun idea for the next time you need a quick treat – and you need it fast! xoxo
Strawberry Nutella Shortbread Bites
Ingredients
(2) 5.3 ounce packages of Walkers Shortbread Petticoat Cookies
1/2 cup Nutella, at room temperature and mixed until completely smooth
1 cup strawberries, sliced
Instructions
Slather each cookie with a small amount of nutella. Top with a strawberry and serve right away!