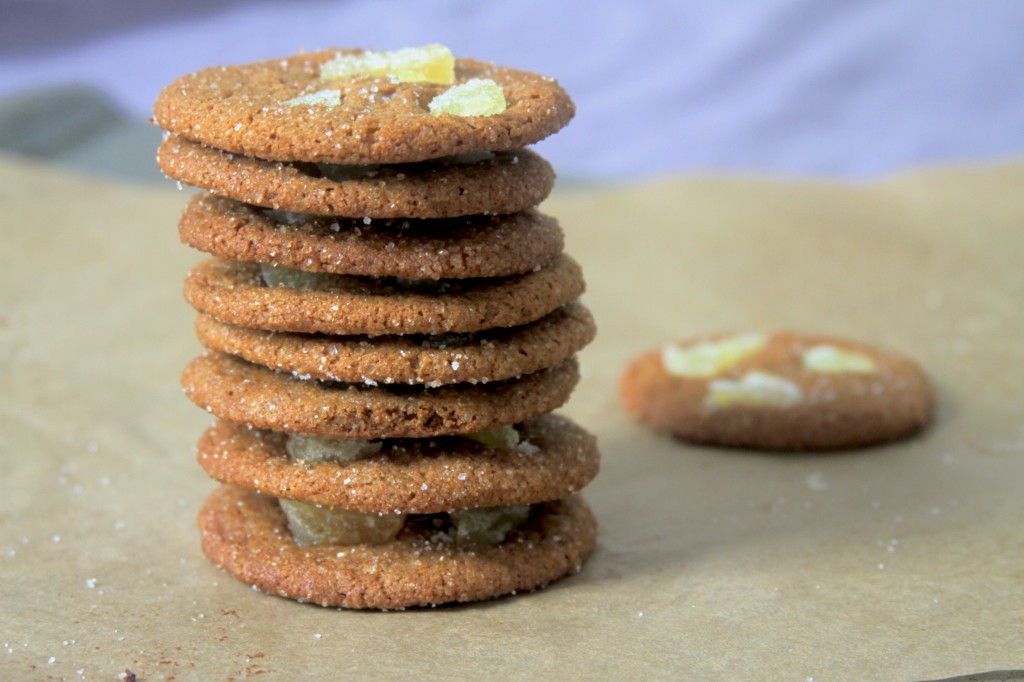 On the daily I try to live my little corner of life calm, contained, and lady like.
Ya know, more smiles and polite head nods; less eye rolls and dramatic "I'm super annoyed right now" heavy breathing. I attempt to keep the internal and external me all woosah and zen… and whatever, so that I don't end up looking like the jerk face who can't handle waiting in line at the post office.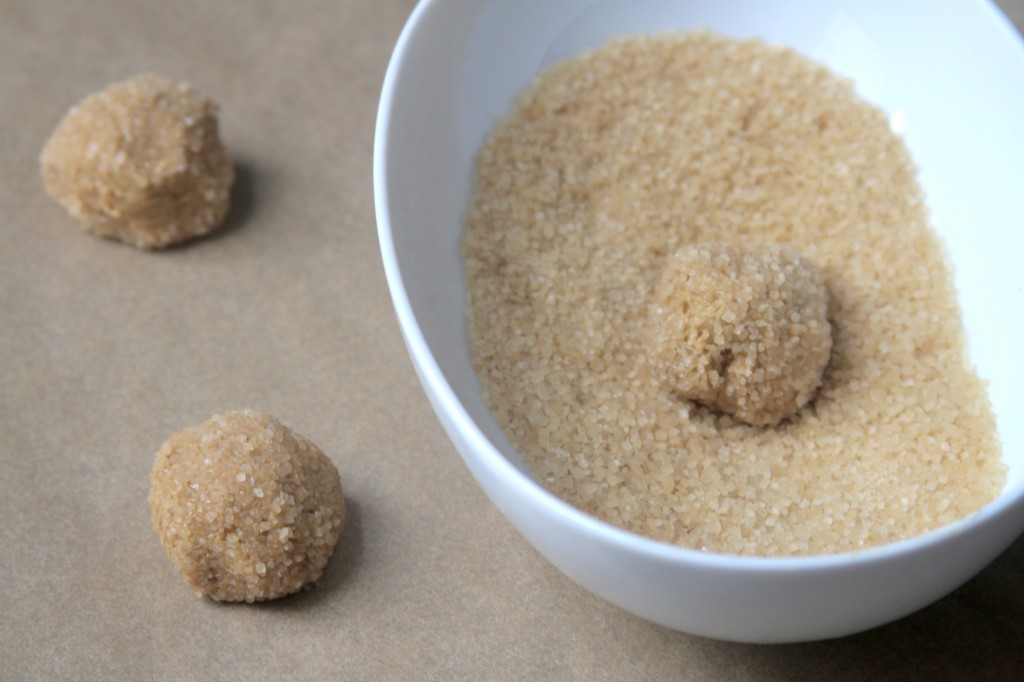 Around the holiday season, keeping your attitude cool and groovy can be major in the work department. But we do it! And for that, we deserve some cookies. Duh and done.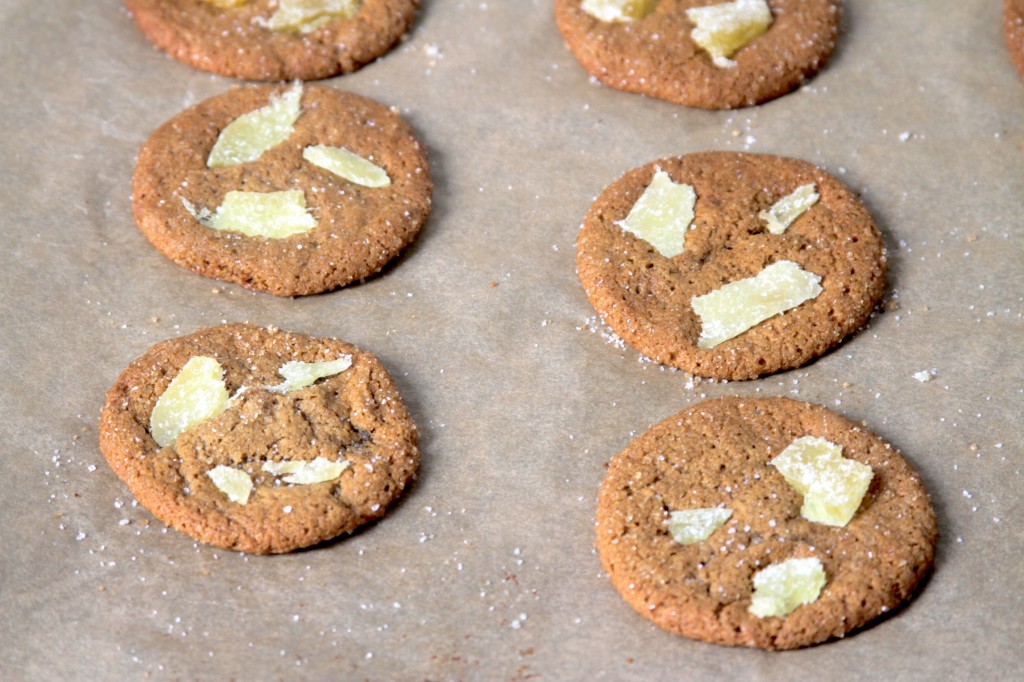 These cookies baked up to be everything I've ever wanted from a gingersnap, and then some. I love it when cookies blow my mind.
Let's break down the flavors, shall we? First up, ginger: fresh, powdered, and crystalized – this is what living is all about! Then we go big and bright with lemon – lots and lots of fresh lemon zest add a sparkling sunshine-y zing to the batter, and also go perfectly with my secret ingredient: coconut oil. Coconut oil gives these cookies that somethin' somethin'… a je ne sais quoi, that leaves you unable to stop from reaching for another, and another, and then… just one more.
Triple Ginger Lemon Cookies – Baker by Nature
I made these cookies for the The Great Food Blogger Cookie Swap – I hope the lucky gals I sent them to loved them as much as I did!
Makes about 4 dozen cookies
2 1/4 sticks butter (10 ounces), at room temperature
1/4 cup coconut oil
2 eggs, at room temperature
1 tablespoon lemon zest
1 teaspoon lemon juice
1/2 tablespoon freshly ground ginger
1 1/2 cups granulated sugar
1/2 cup light brown sugar
1/2 cup light unsulphured molasses
4 cups all purpose flour
1 tablespoon baking soda
2 teaspoons ground ginger
1/2 teaspoon cloves
2 teaspoons cinnamon
1 teaspoon salt
about a 1/4 cup of turbinado sugar for rolling the balls of dough in before baking
pieces of crystalized ginger to top cookies with after they're baked
Preheat oven to 375 degrees.
In a large bowl, whisk together flour, baking soda, cinnamon, cloves, ginger and salt. Set aside.
With an electric mixer, beat together butter, coconut oil, and sugars until combined. Add the eggs one at a time, beating well after each addition. Then add molasses, lemon zest, lemon juice, and fresh ginger, beat until combined. Then add in the dry ingredients, mix until just combined.
Roll the dough into small balls (about 1″ in diameter). Fill a small bowl with turbinado sugar, and roll each ball in the sugar until it's well coated. Place dough on cookie sheet, about 2 inches apart and bake for about 10 minutes. Once they are done, remove from the oven, press the crystalized ginger pieces lightly on top and let cool for a minute or two before transferring to a wire rack to cool completely.