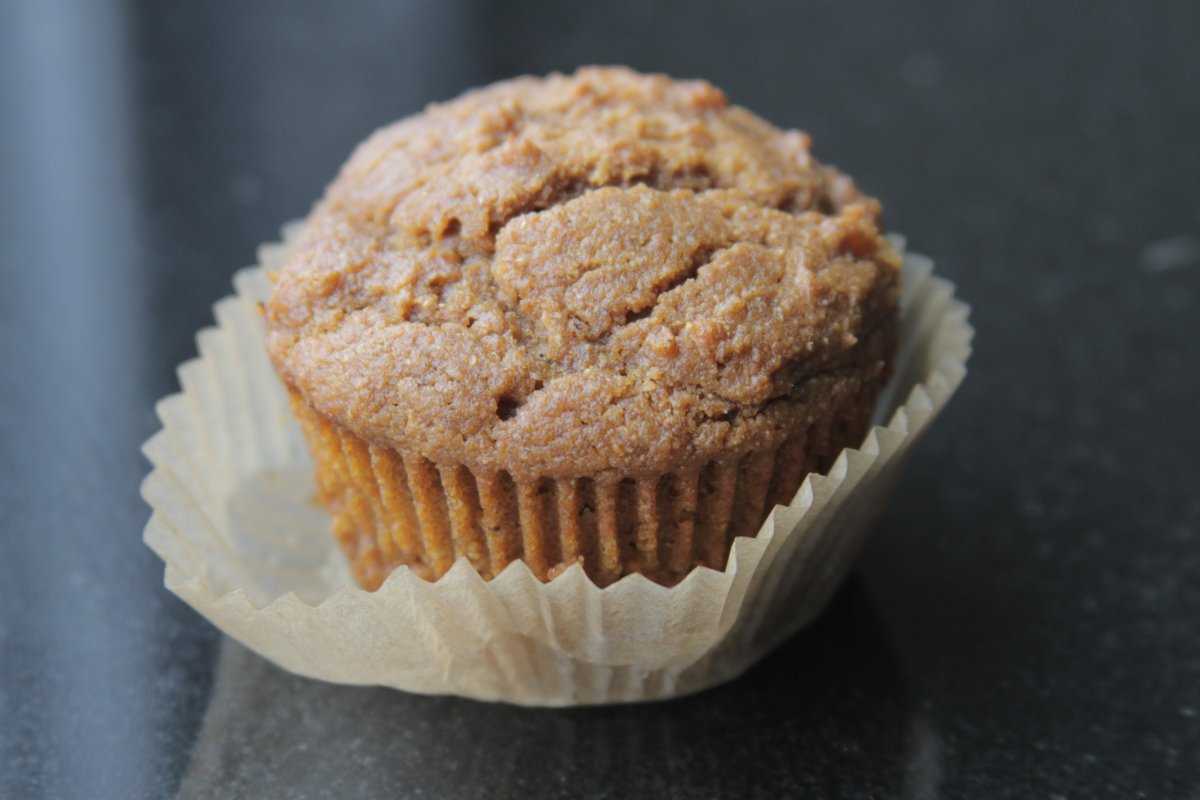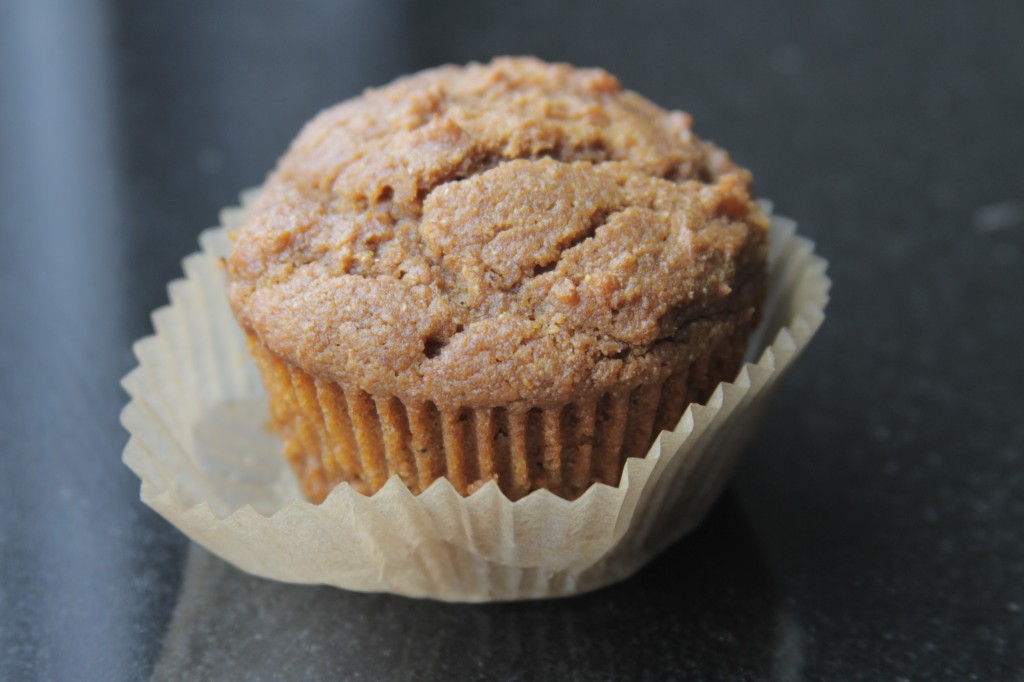 Welcome to my very first vegan post here at Baker by Nature!
I know, I know: almost two years of my baking shenanigans and I'm just getting around to making something sans butter. The reason…?
I don't know the first thing about being a vegan!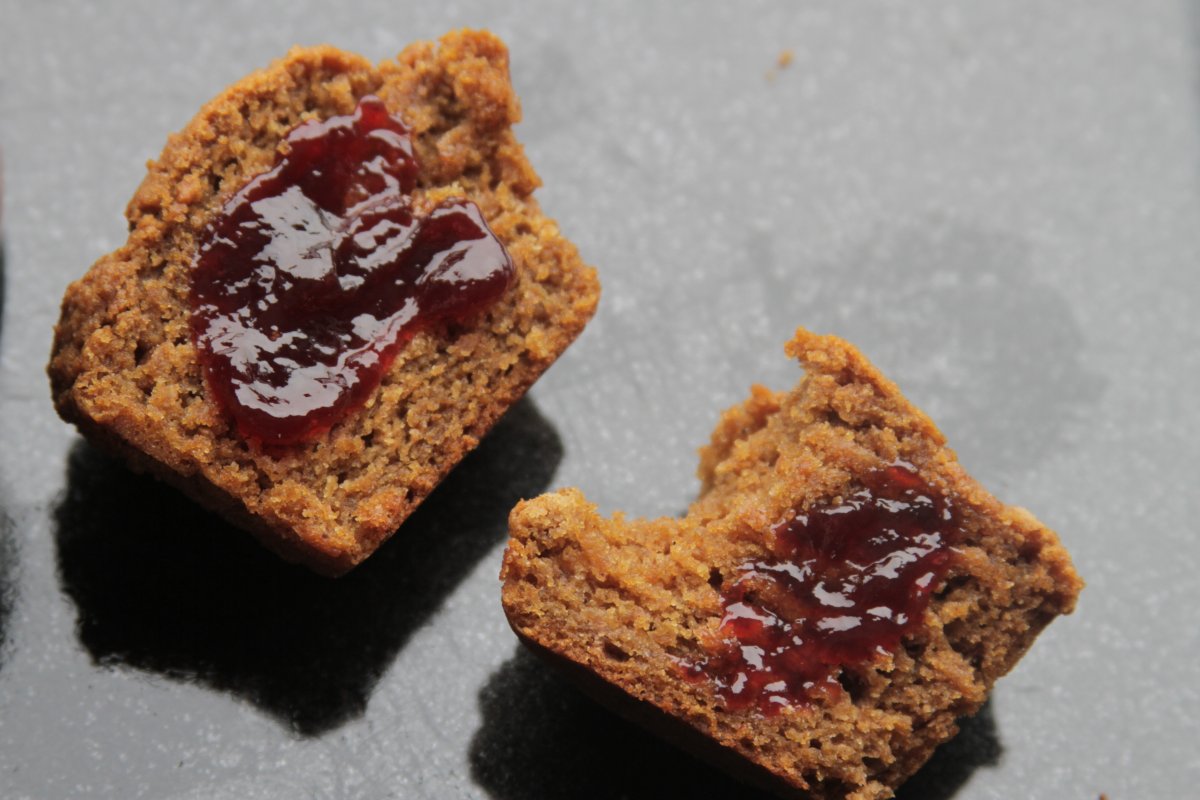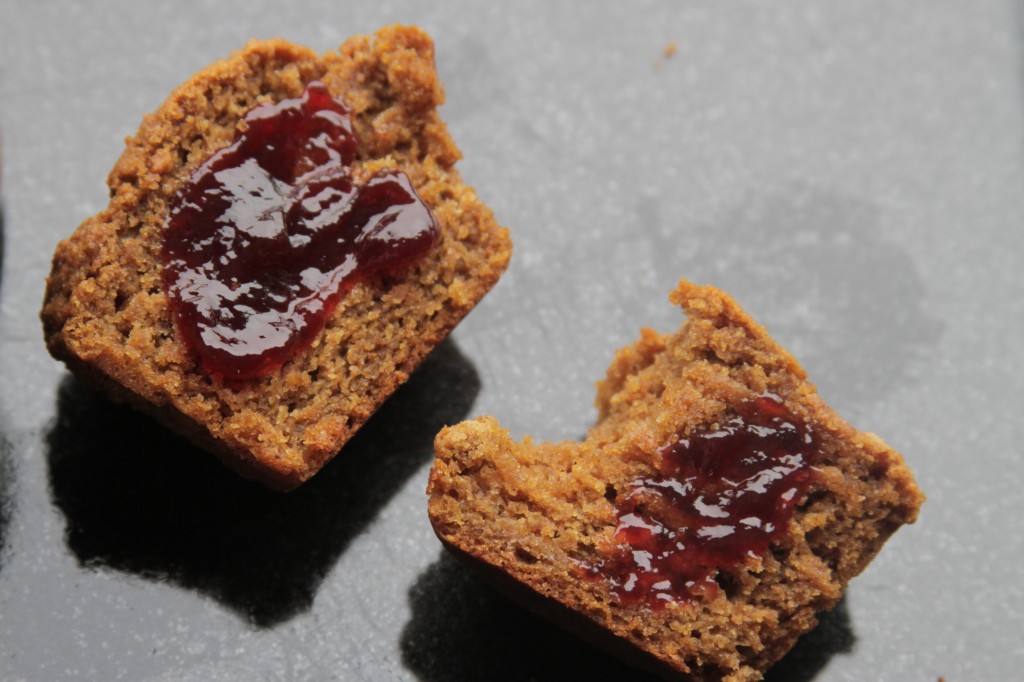 In reality, I'm a girl who takes comfort in close friends like double cheeseburgers and ham sandwiches. I'm a lady who's never been able to turn down a stick of butter. I'm a soul simply soothed by the sound of bacon seductively sizzling in it's skillet. And cheese! Oh cheese… every variety, makes my world a brighter place.
Like I said: I'm new to this vegan department. But I'm an eager student!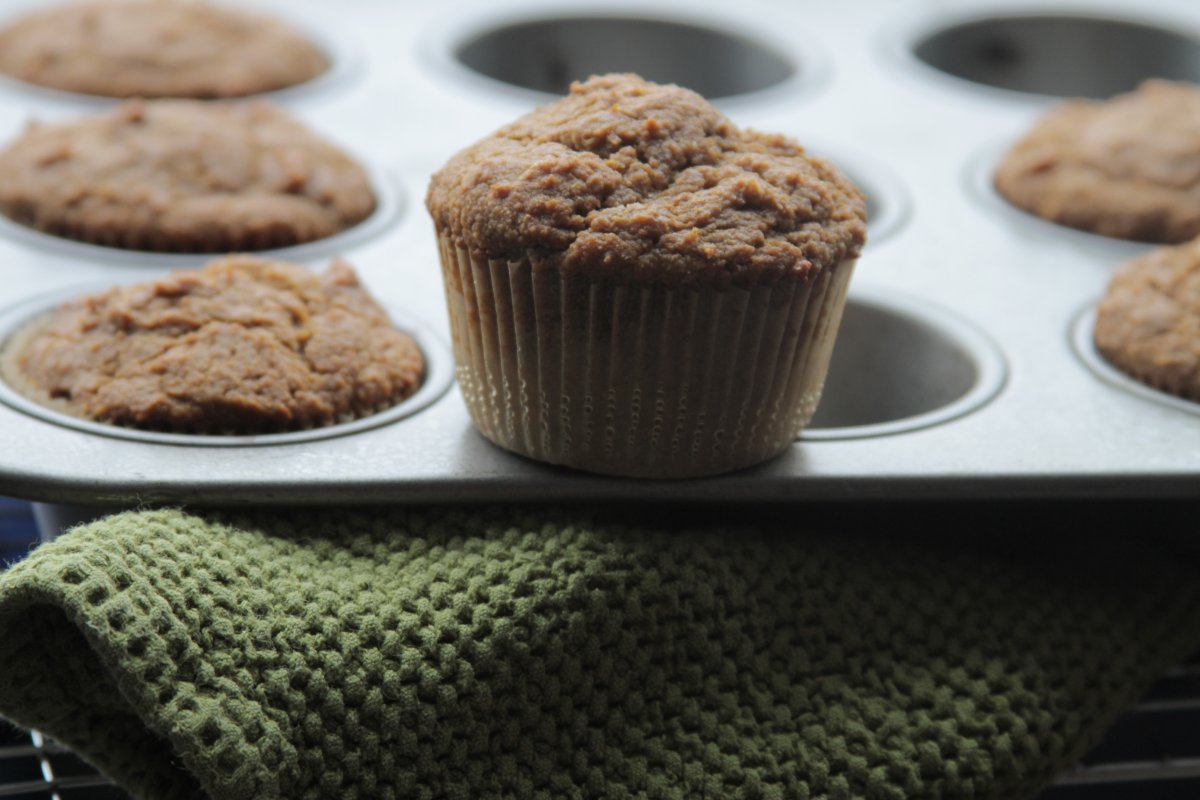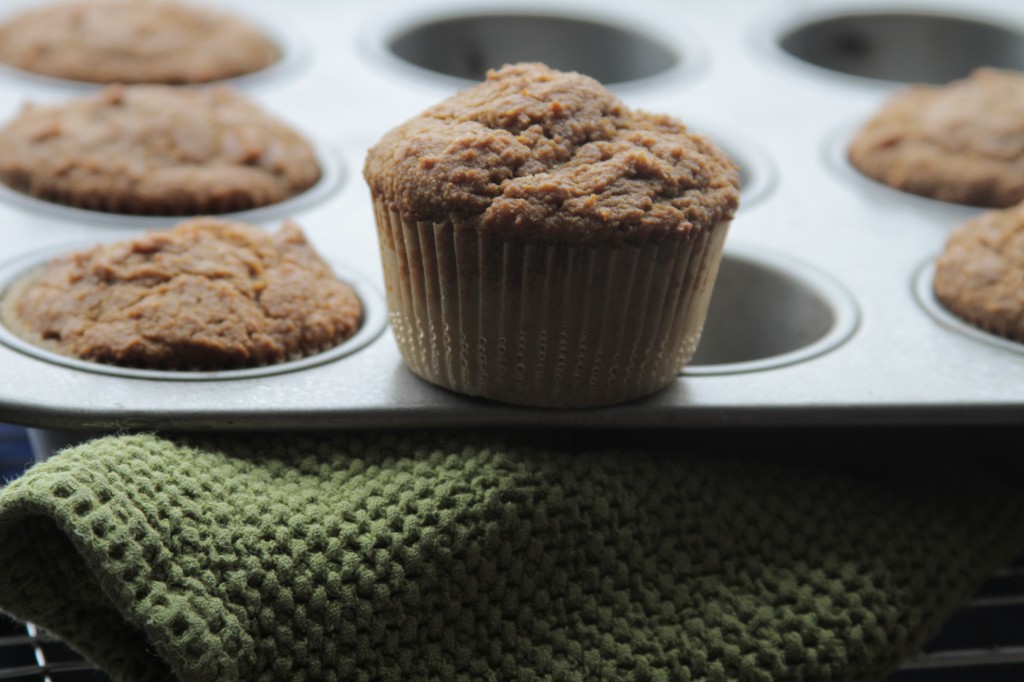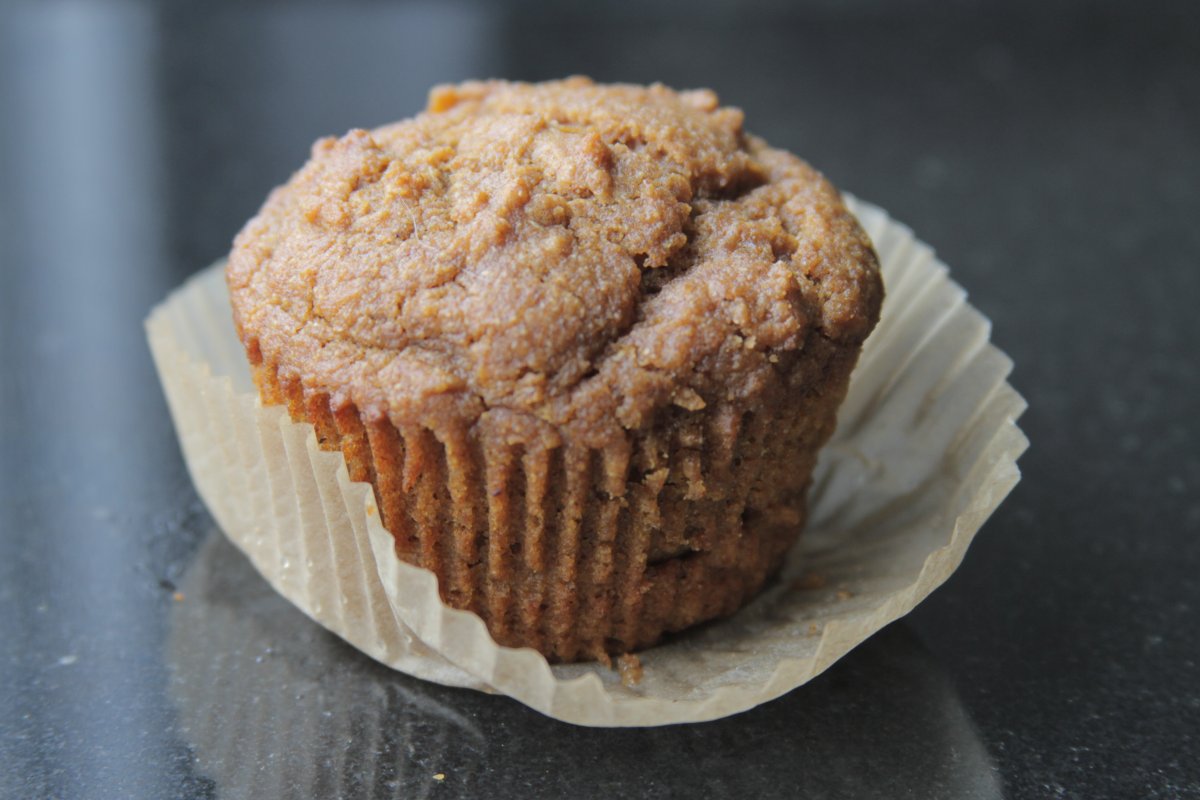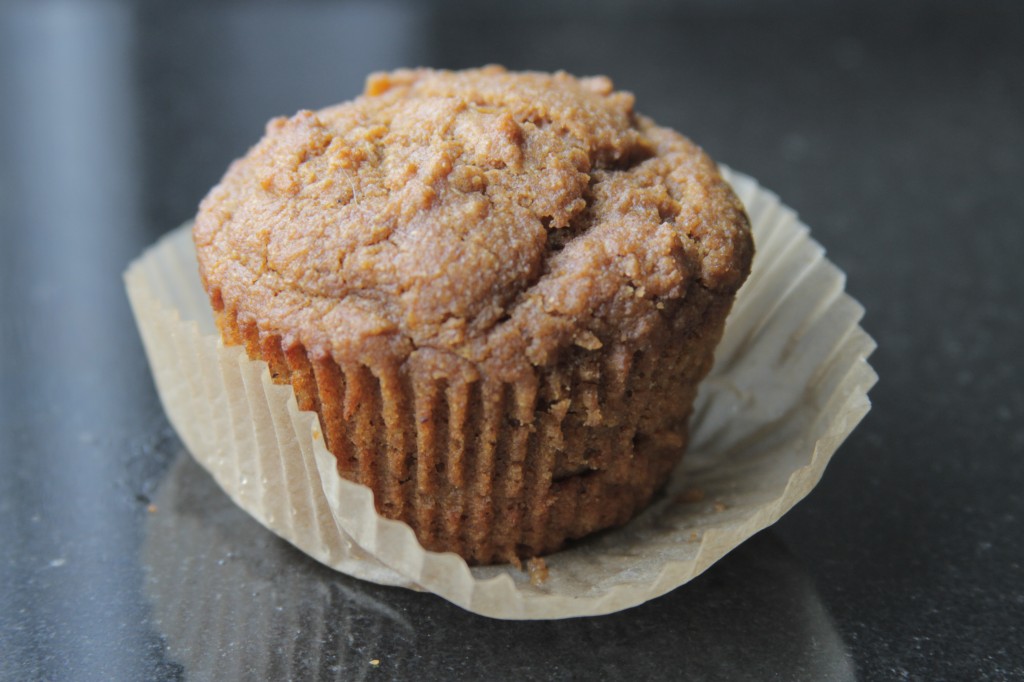 But muffins? I totally know about muffins. I also know a thing-or-two about running out of eggs, butter, and sugar, too.
An empty fridge won't conquer your desire to smell cinnamon and spices dancing around the kitchen on an early autumn night, now will it?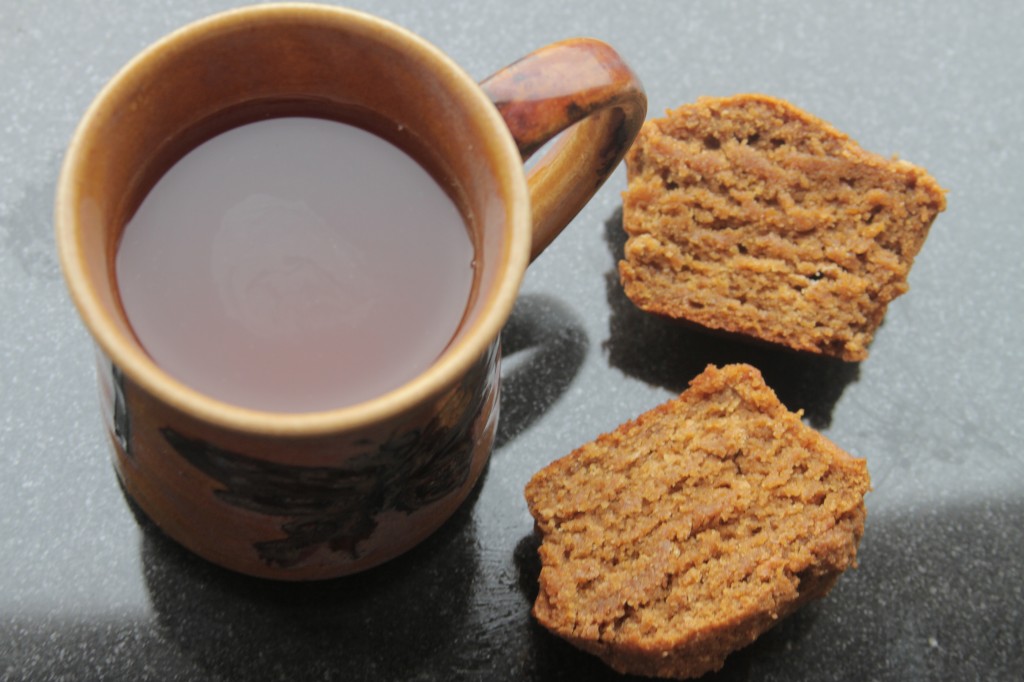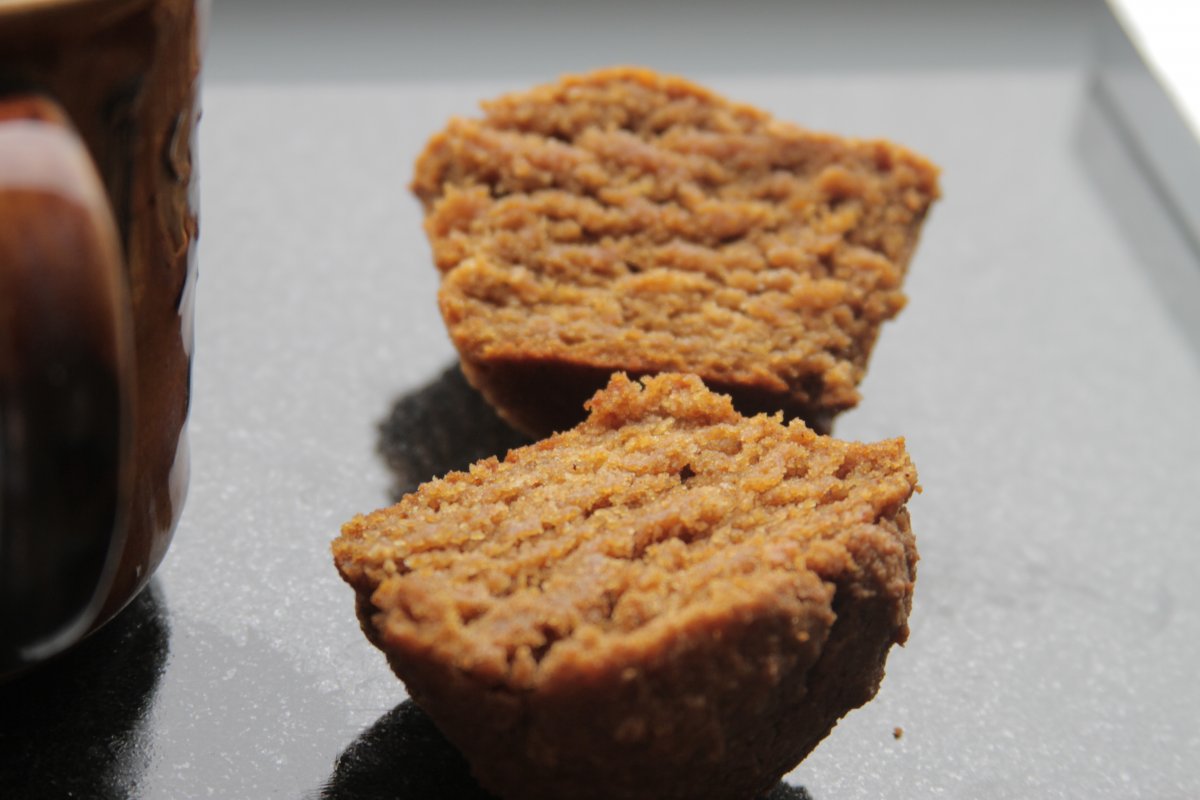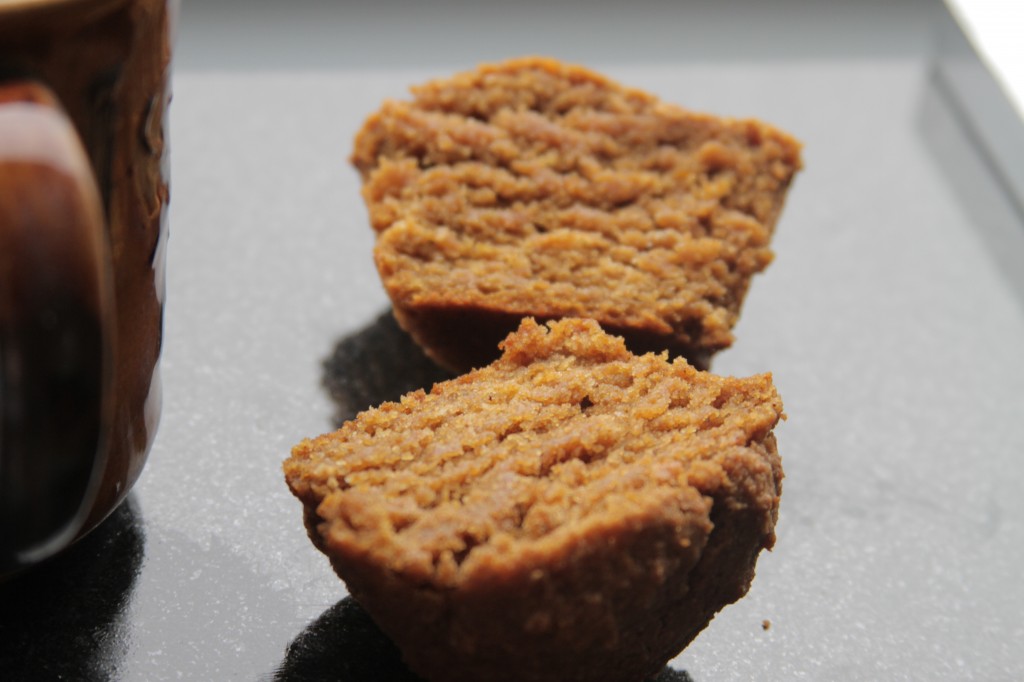 This is where the whole vegan part comes in.
No eggs? No sugar? No butter, either? It's totally cool!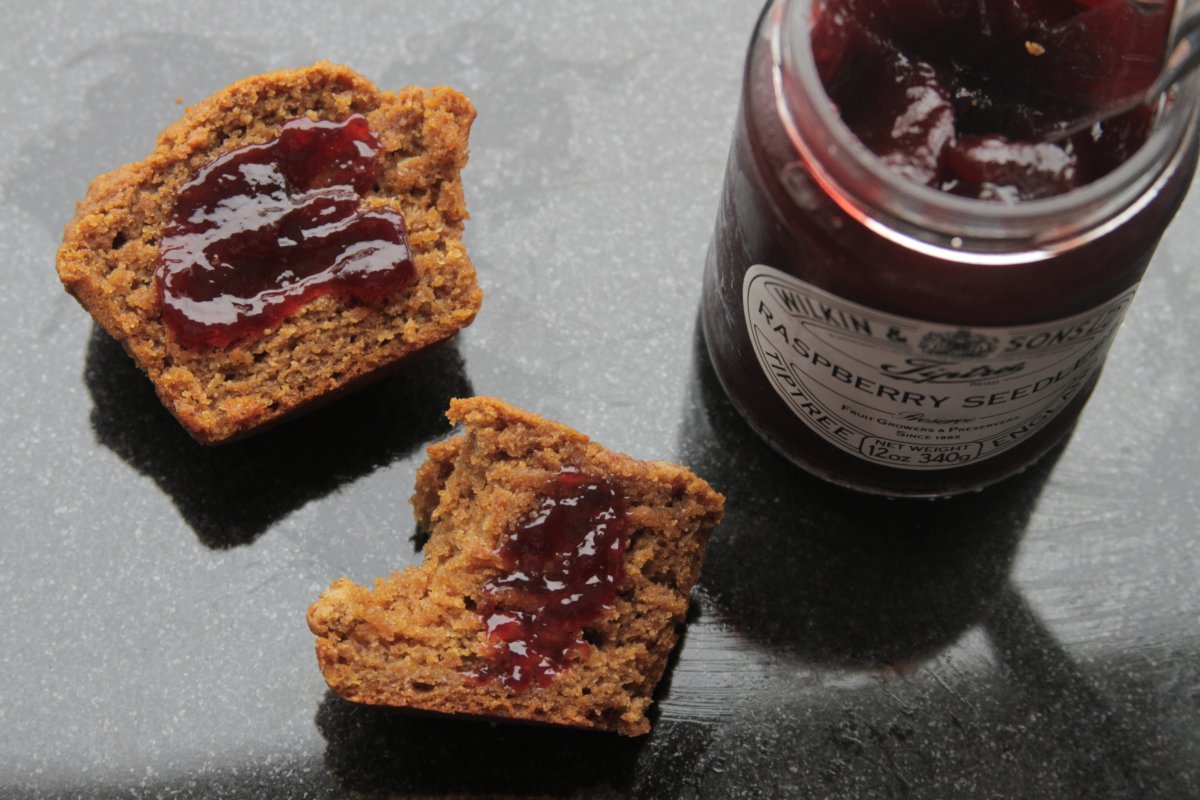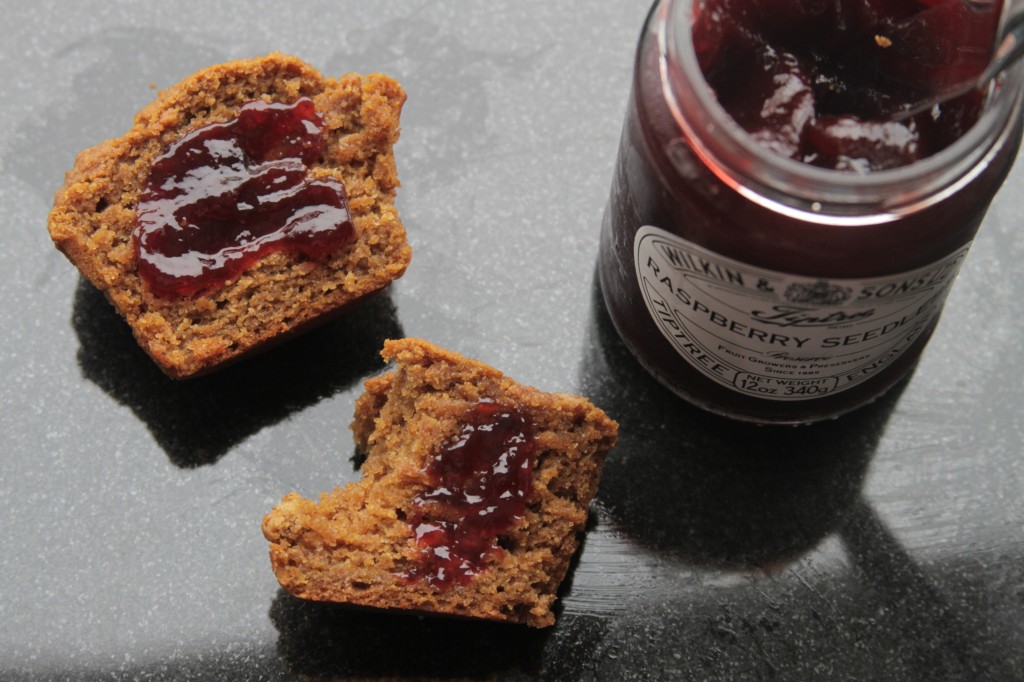 Let's make some muffins anyways.
Let's eat them fresh out of the oven smothered in fruity preserves. Let's invite friends over for tea and share. Or sit alone in bed with half the batch and zone out to old episodes of Seinfeld.
With crazy moist interiors, fabulously crunchy lids, and seriously spiced pumpkin flavor sure to help kick the new season into your system, whatever way you choose to take these muffins down is sure to be a winning one.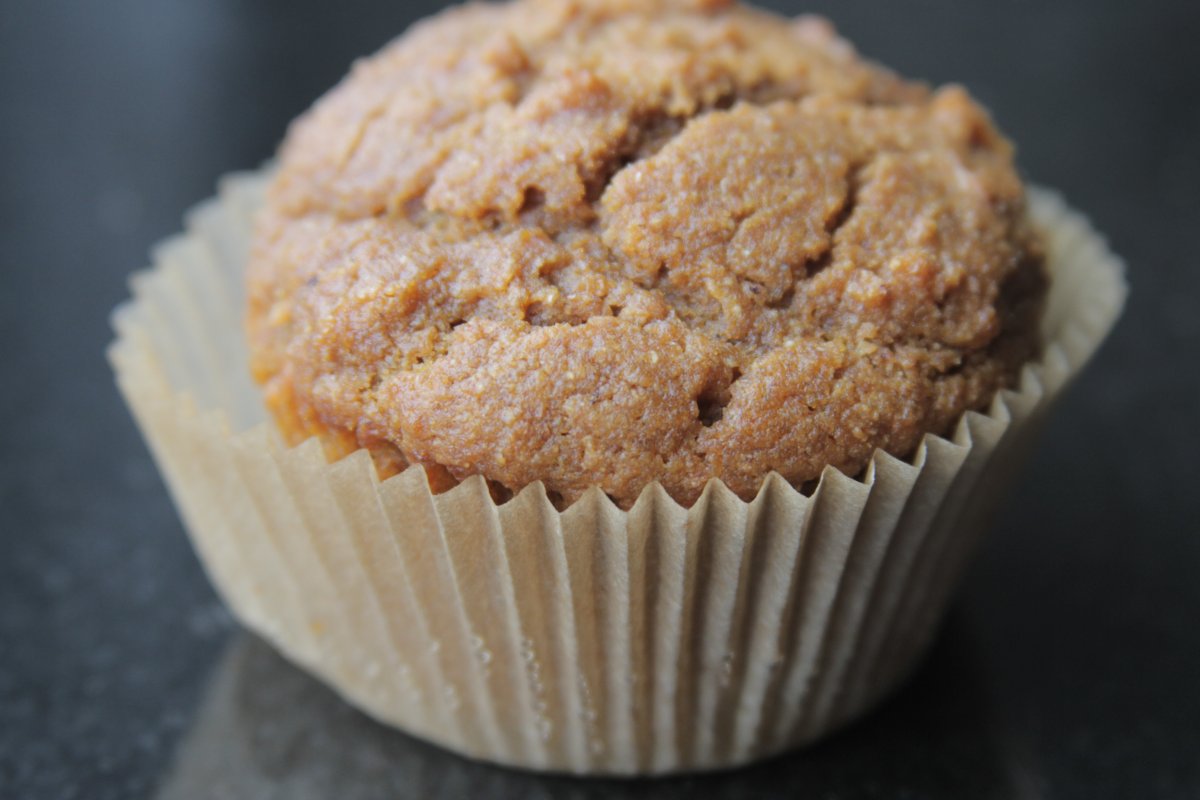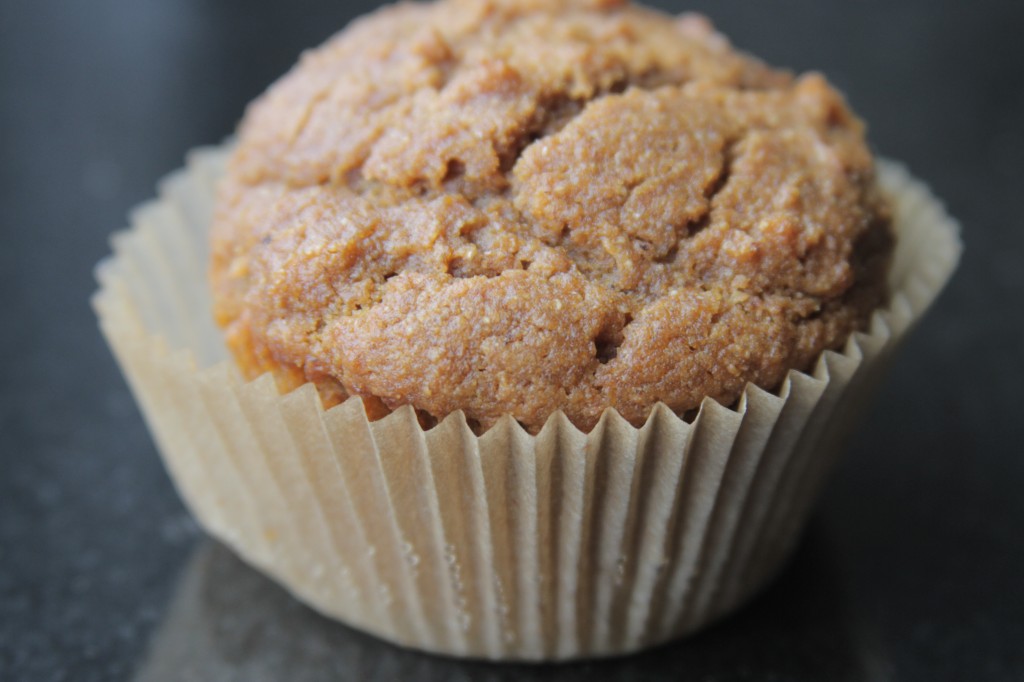 Vegan Pumpkin Muffins – baker by nature
Update: I originally used honey in my first batch, but after finding out it's not vegan, re-made these muffins using maple syrup. Both ways are fantastic!
1 cup all purpose flour
1 cup whole-wheat flour
3/4 cup maple syrup
1 tablespoon baking powder
1/2 teaspoon salt
1 teaspoon ground cinnamon
1/2 teaspoon ground nutmeg
1/2 teaspoon ground ginger
1/4 teaspoon ground allspice
1/4 teaspoon ground cloves
1 cup pureed pumpkin
1/2 cup coconut milk
1/2 cup coconut oil
2 tablespoons molasses
Preheat oven to 400 (F). Grease or line muffin tray, set aside.
In a large bowl stir together flours, baking powder, salt, and spices. In a separate bowl, whisk together pumpkin, honey, coconut milk, oil, and molasses. Mix the wet ingredients into the dry, stirring until combined.
Fill the muffin cups and bake for 18 to 20 minutes. Let cool completely, or burn your mouth and eat 2 hot out of the oven like I did.