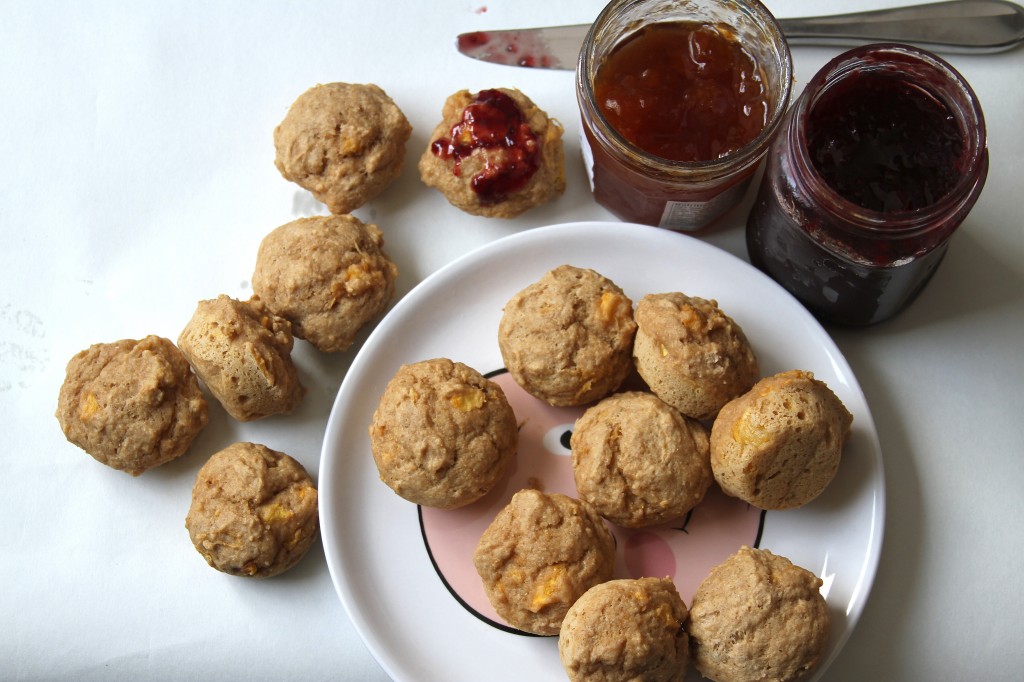 I'm currently trapped… in a television guilty pleasure. Please tell me you guys have one of these too? I can't be alone in this.
For me, it's pretty bad. For me, it's Revenge.
It only took one episode for me to realize A) it's terrible and B) I simply can not get enough of it.
Have you guys seen this show? It hurts… so good. And thanks to hulu plus I can watch all 48 episodes or something like that in a matter of days. Send help!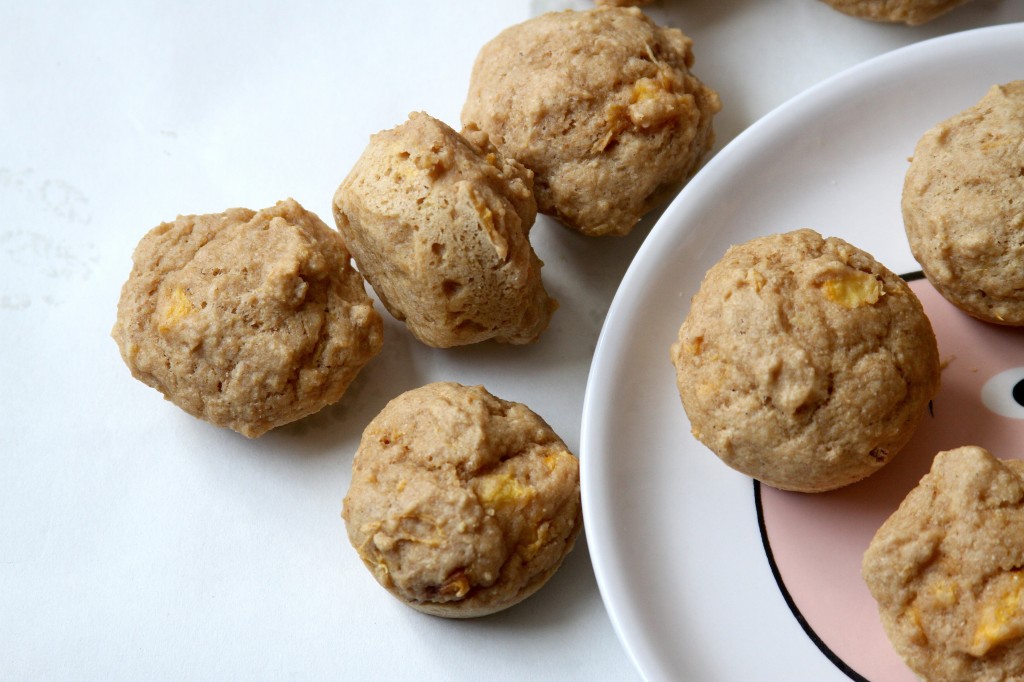 In the midst of my television insanity, I made us some muffins.
Cute little baby muffins packed with fresh peaches, fresh ginger, and other good for your bod stuff like whole wheat flour, coconut oil, and maple syrup. Des mini muffs are money!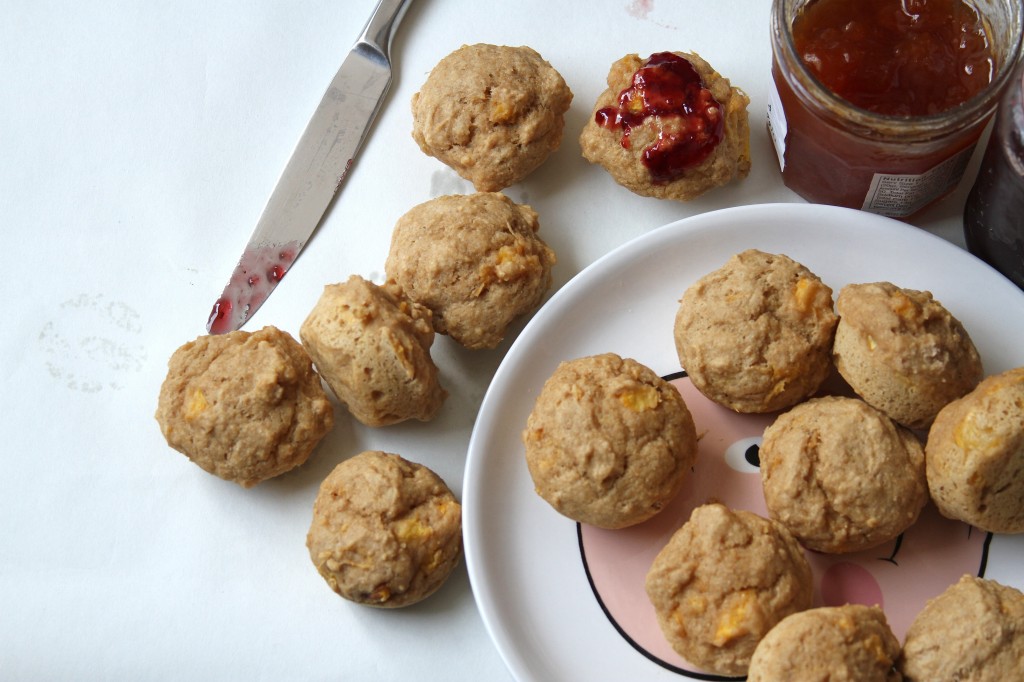 I figure, if I'm going to stuff my brain with trashy tellie, it's only fitting to stuff my face with healthy snackies. Aren't I one clear thinking gal?
(Vegan & Whole Wheat) Maple-Ginger Peach Mini Muffins – Baker by Nature
Makes 22 mini muffins
Ingredients:
1 1/2 cups whole wheat flour
2 teaspoons baking powder
dash of salt
1/4 teaspoon cinnamon
2 large, ripe peaches, peeled and chopped
1/4 cup coconut oil
1/2 cup coconut milk
1/4 cup maple syrup
1 teaspoon freshly grated ginger
Preheat oven to 400 degrees (F). Line a mini muffin pan with liners, or coat lightly with non stick spray. Set aside.
In a medium sized mixing bowl whisk together the flour, baking powder, salt, and cinnamon. In a separate bowl combine the peaches, olive oil, coconut milk, maple syrup, and ginger, mixing well. Gradually add the dry ingredients into the wet ones, and stir until the flour has disappeared. Using a 2 tablespoon measuring utensil, scoop batter into the prepared pan and bake for 8-10 minutes, or until the muffins are set and the tops are slightly golden. Let cool for a few minutes in the pan before transferring to a cooling rack to cool completely.