Blueberry Buttermilk Pancakes with Lemon Zest and Walnuts are perfect for a special morning at home! Light, fluffy, and loaded with blueberries, walnuts, and just a touch of lemon, these flavorful pancakes are always a crowd pleaser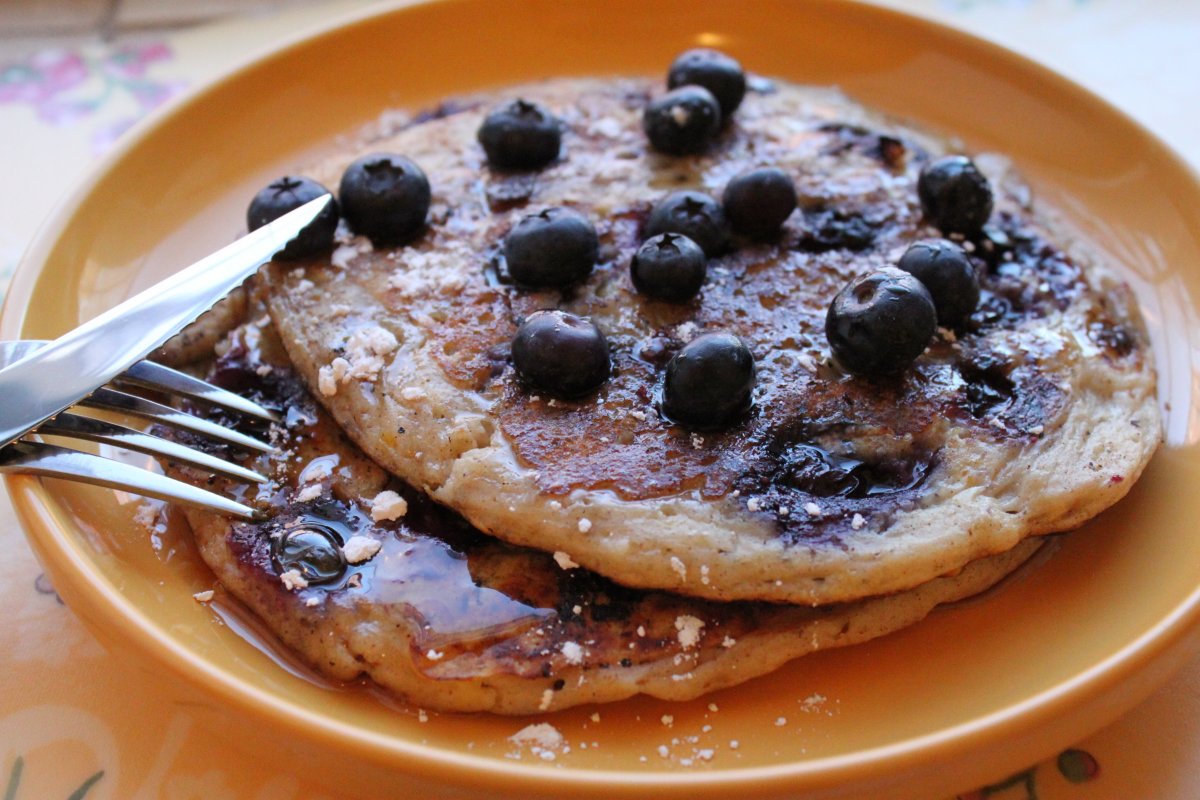 Blueberry Buttermilk Pancakes
Howdy friends,
It's Saturday, and that means we have some time to make breakfast together! Saturday's are perfect breakfast making days. They are the day of ultimate luxuries – free time. Unless you work weekends, and in that case, I'm sorry for rubbing all this pancake eating, PJ wearing freedom in your face.
Pancakes and tv in bed- yes yes yes.
During the week, I count my blessings if I remember to grab a banana and my keys while rushing out the door at 6 am.
Leaving your keys on the hook while your roommate is at the beach for 4 days is a total nightmare.
Now, I have something important to tell you-
I want you to hurry into your kitchen and make a giant stack of these pancakes. Right now. Or tomorrow. Or in 4 hours. Whenever. Just make them. Seriously.
Make them for your kids, or that handsome husband of yours, or invite your girlfriends over for brunch.
heck, make them for yourself because you don't need any boy as an excuse to treat yourself to some deliciousness. just sayin…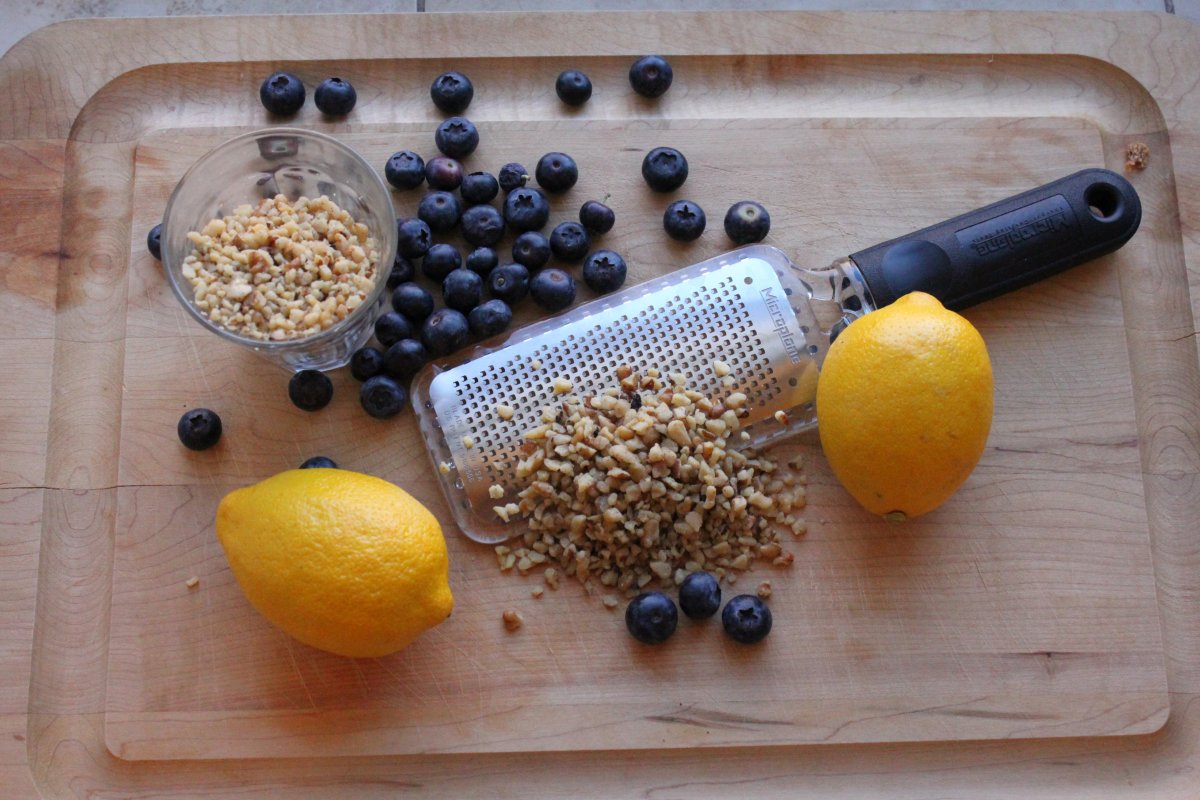 These pancakes have lemon zest, fresh blueberries, and walnuts in them. They were insanely flavorful, and with all those blueberries bursting with antioxidants, I couldn't help justify them as a healthy way to start your day. Let's not argue about this, ok?
I made these for my sleepy self early this morning, because I'm a good enough reason to get out of bed, whip up pancakes, and eat them all. You should do it too. Pancakes for dinner are brilliant. Pancakes for breakfast are divine. I've never had pancakes for lunch, but I bet they would rock your world whatever the hour, be it 1 am or 3:29 pm.
These pancakes are a dream to eat. They have those crispy edges of delight that all self respecting pancakes should have. The center was light and fluffy. The flavors of fresh blueberries and light lemon zest are always a magical combination. I added walnuts because I like crunch, and walnuts.
More Blueberry Pancake Recipes:
Blueberry Buttermilk Pancakes with Lemon Zest and Walnuts
Ingredients
1 pint fresh blueberries, stemmed and hulled
1 pint fresh blueberries, rinsed and patted dry
2 cups light corn syrup
1/4 cup finely chopped walnuts
1 cup all-purpose flour
2 tablespoons sugar
1 teaspoon baking powder
1/2 teaspoon baking soda
Pinch salt
1 cup buttermilk
1 large egg
2 tablespoons butter, melted
2 tablespoons fresh lemon zest, finely chopped
1/2 stick butter, cut into 10 equal slices
Shaker confectioners' sugar
Directions
In a nonreactive saucepan, over medium heat, combine the blueberries and corn syrup. Bring to a boil and cook for a couple of minutes. Remove from the heat and with a hand potato masher, mash the berries. Keep warm.
In a small mixing bowl, sift the flour, sugar, baking powder, baking soda and salt. In a medium mixing bowl, whisk the buttermilk, egg, and butter until fully incorporated. Add the sifted ingredients to the milk mixture and whisk until it is slightly smooth, but still has some lumps. Fold in the lemon zest, blueberries, and walnuts and allow the batter to sit for a couple of minutes. Lightly grease a griddle over medium heat. Cooking in batches, pour 1/4 cup of the batter onto the hot griddle for each pancake. Cook for about 2 to 3 minutes or until the batter bubbles and is golden brown, flip over and continue to cook until golden brown. Repeat the above process with the remaining batter. Stack the pancakes on each serving plate. Place a pat of butter between each layer. Drizzle the pancakes with the syrup and garnish with the confectioners' sugar.