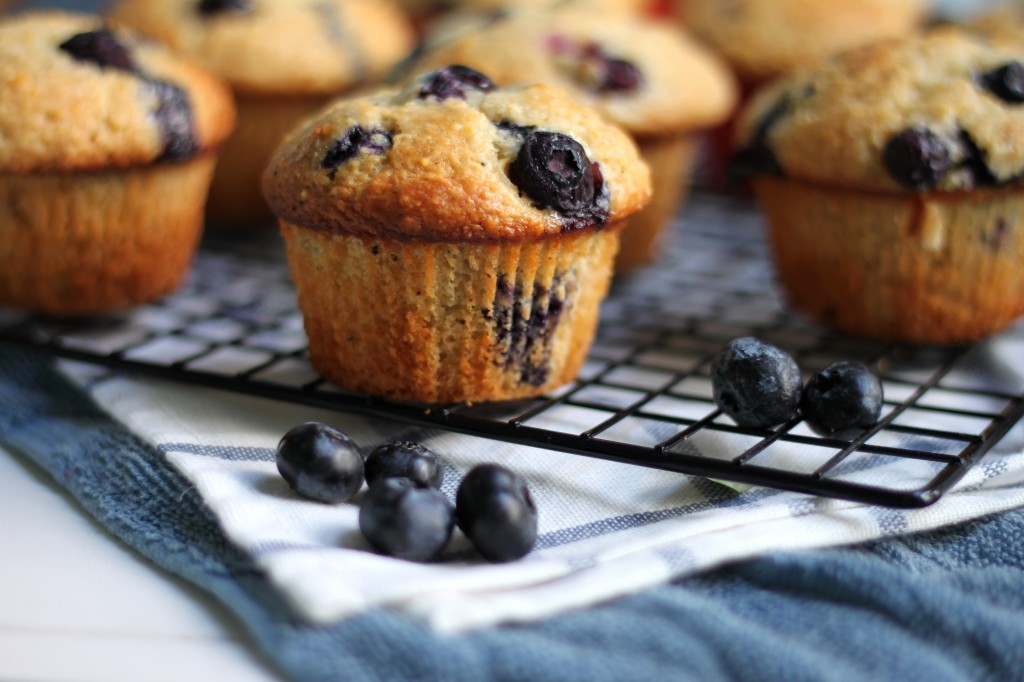 If there's two things I'm obsessed with right now, it's definitely browed butter & blueberries. I love them so much! And due to that little fact, I've been very busy jamming them into lots of yummy new recipes for you guys! Ok… I do it for me, too. But mainly for you 😉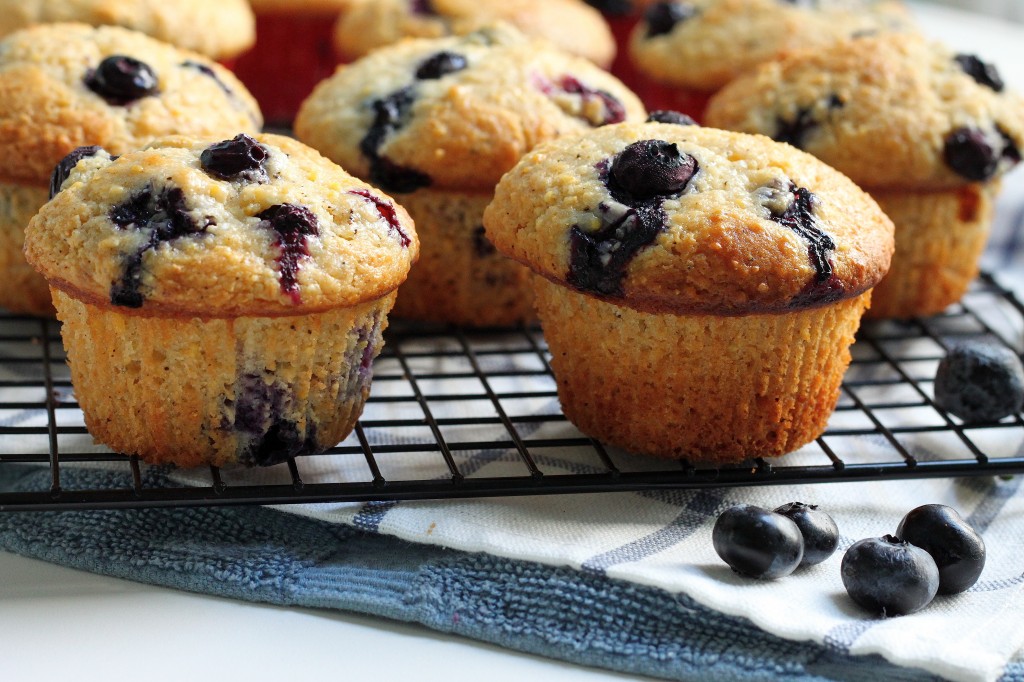 We need our butter & blues!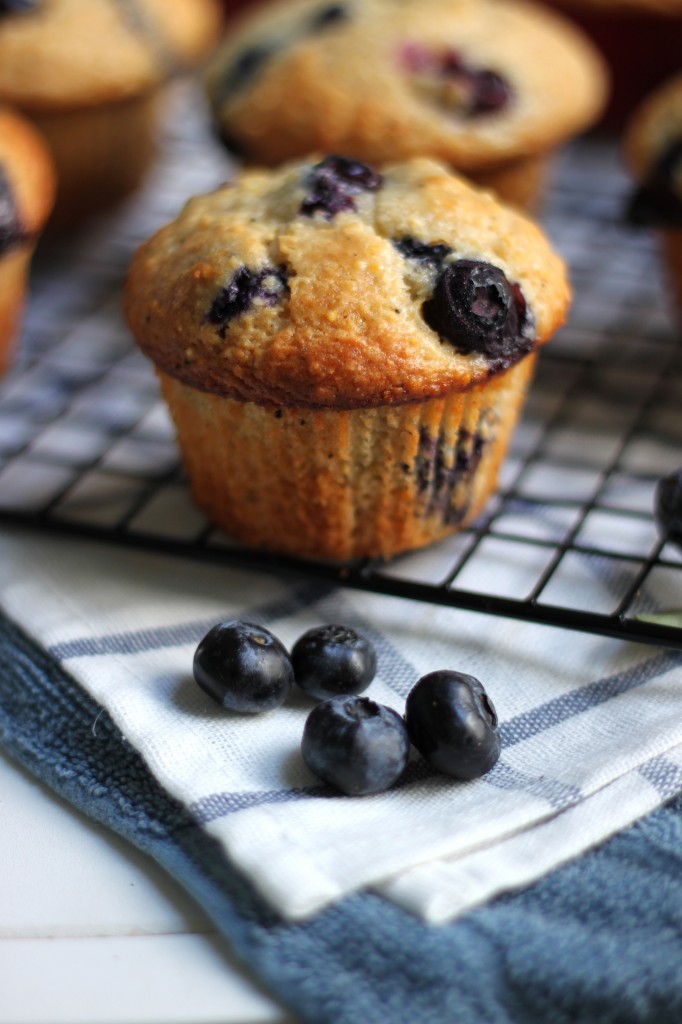 Browned butter, sweet honey, and crunchy cornmeal help mold these blueberry cornbread muffins into total studs! Stud-muffins… Do it!
Blueberry Cornbread Muffins with Browned Butter & Honey – Baker by Nature
Ingredients:
8 tablespoon butter, browned
2 1/4 cups all-purpose flour
1 cup cornmeal
1 tablespoon baking powder
1/2 teaspoon baking soda
3/4 cup + 2 tablespoons sugar
1/4 teaspoons nutmeg
2 large eggs, at room temperature
1 cup low fat yogurt
1/2 cup whole milk
1/2 teaspoon vanilla extract
1/4 cup honey
1 pint blueberries
Instructions:
Preheat oven to 400 degrees (F). Line or grease a muffin pan, and set aside.
In a large bowl mix together flour, cornmeal, baking powder, baking soda, and sugar. Gently toss almost all of the blueberries – saving just a few to press into the tops before baking- into the dry mixture. In a separate bowl whisk together eggs, yogurt, milk, vanilla, and honey. Gently stir the wet mixture into the dry, folding until just combined. Add cooled browned butter, and stir again until just combined. Scoop batter into prepared tins, and bake for 18-20 minutes, or until the tops and edges are being to turn golden brown.