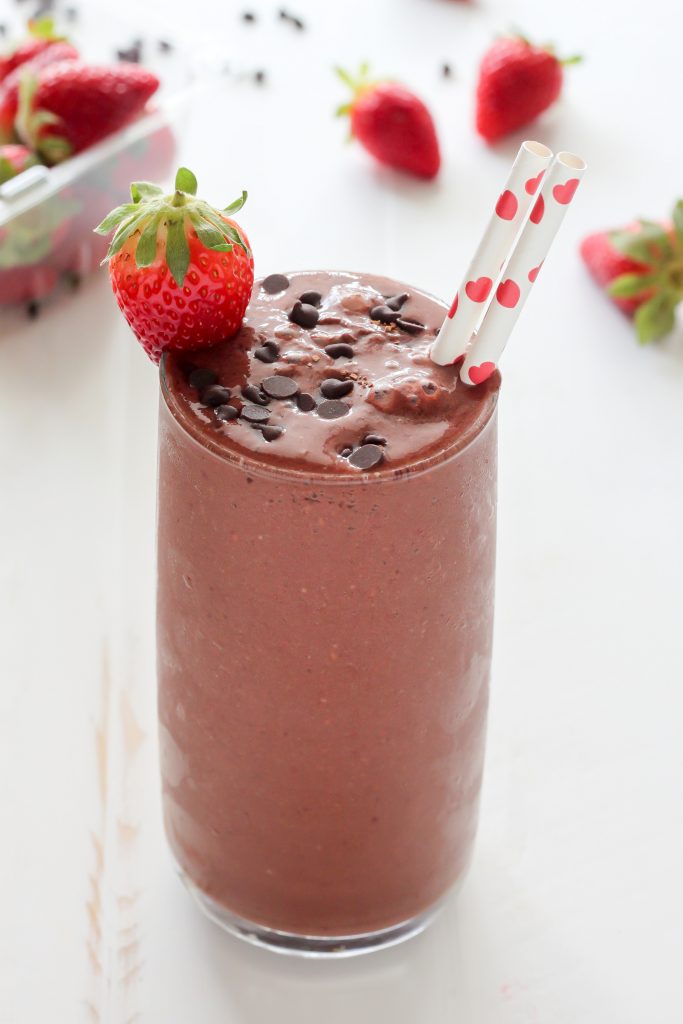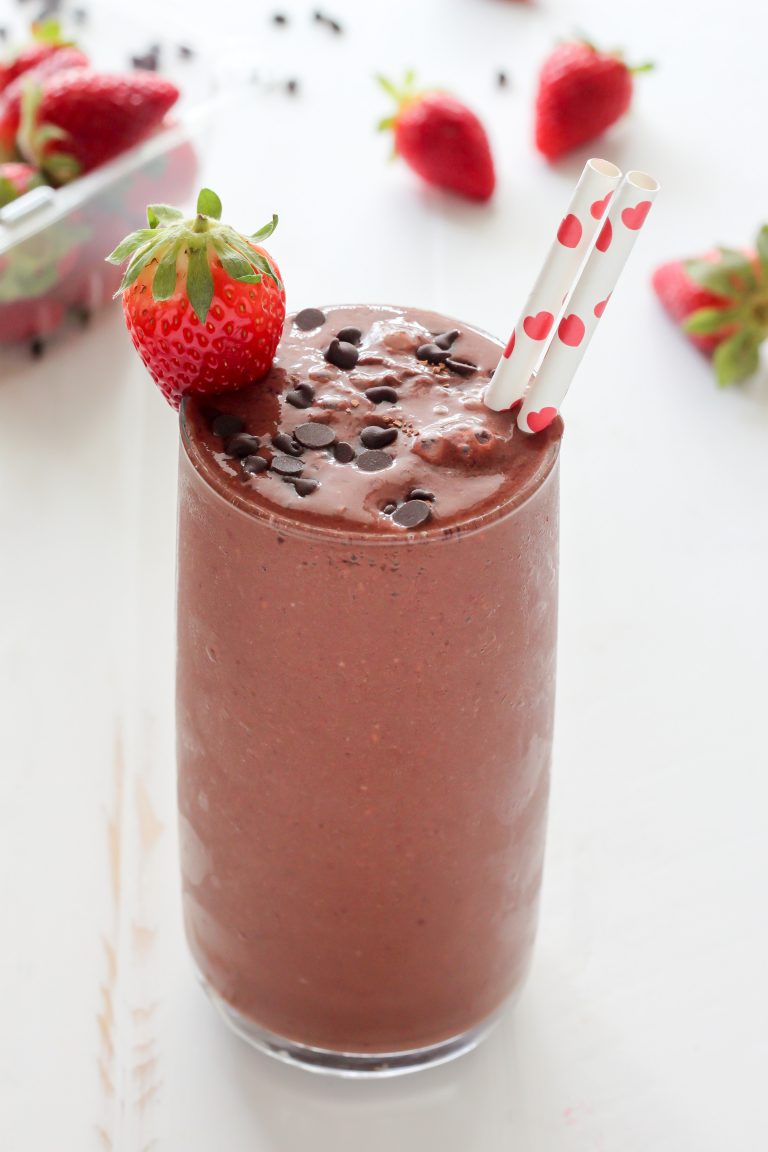 My new favorite smoothie! Rich, creamy, and tastes just like a chocolate covered strawberry! A healthy indulgence you can enjoy anytime of the day.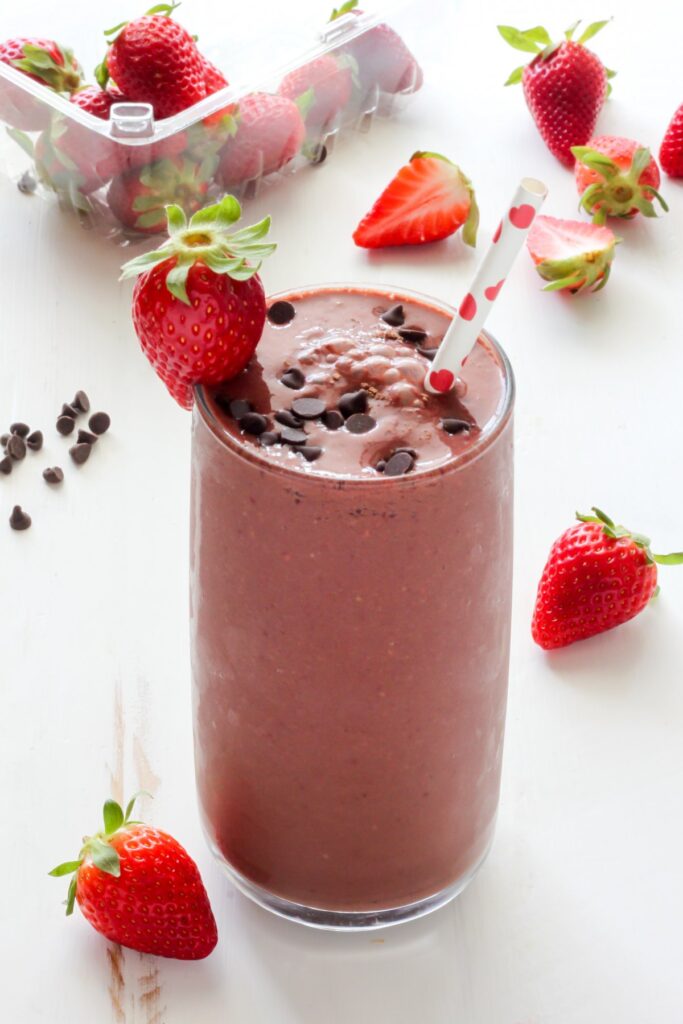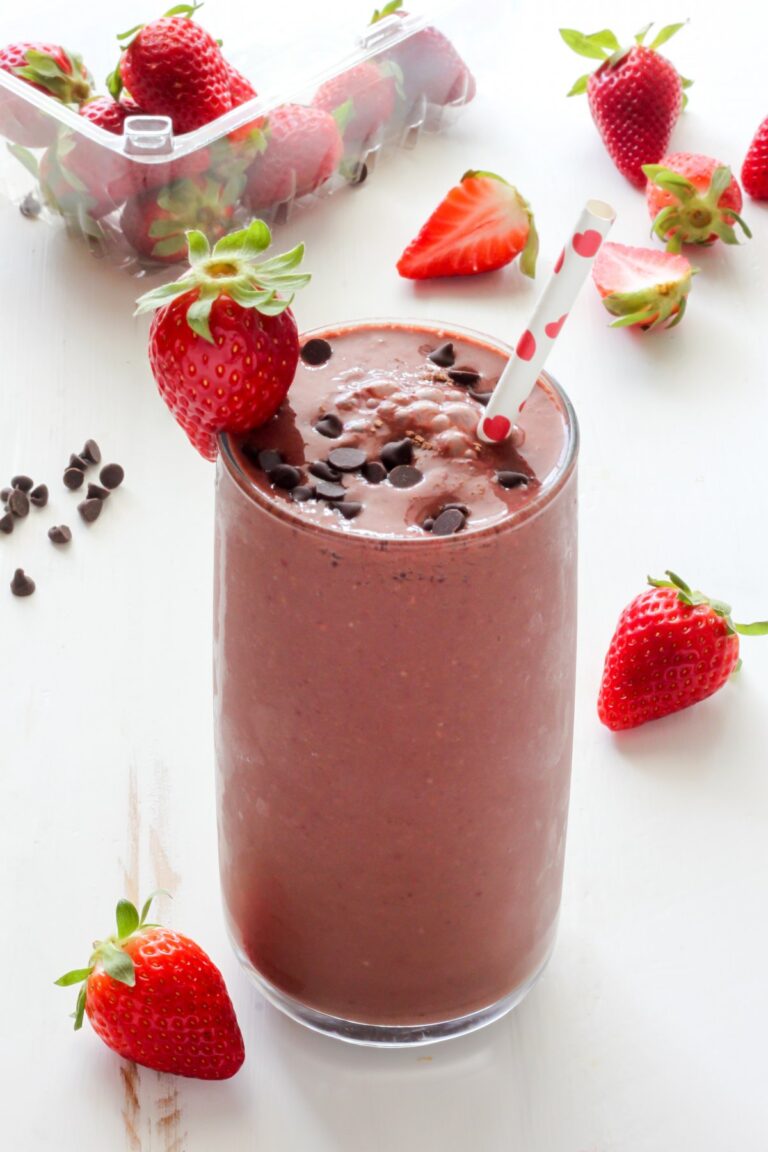 I guess you've probably noticed I'm pretty into smoothies, huh? More specifically, smoothies that taste like dessert. There's my banana cream pie smoothie (that really does taste like banana cream pie!), my thick and creamy chocolate peanut butter smoothie (think chocolate peanut butter milkshake!), and now, this chocolate covered strawberry smoothie! I will most likely continue on this path of creating tastes-like-dessert-smoothies for the rest of my years, so if you have any requests my friends, throw them this way. I will try my best to make them happen… smoothie making is my strong suit 🙂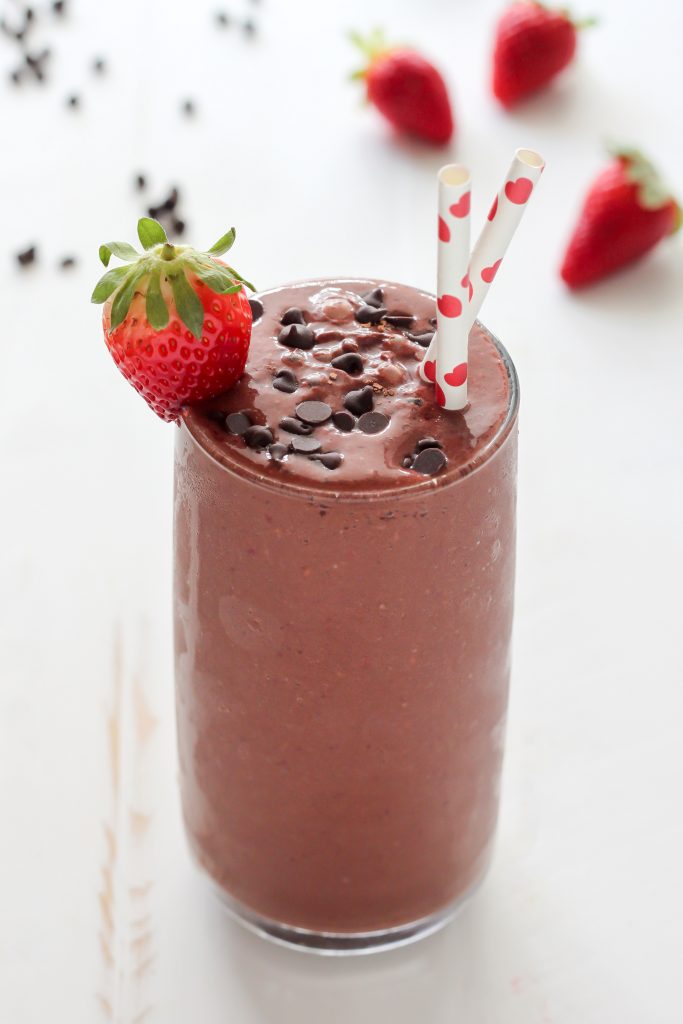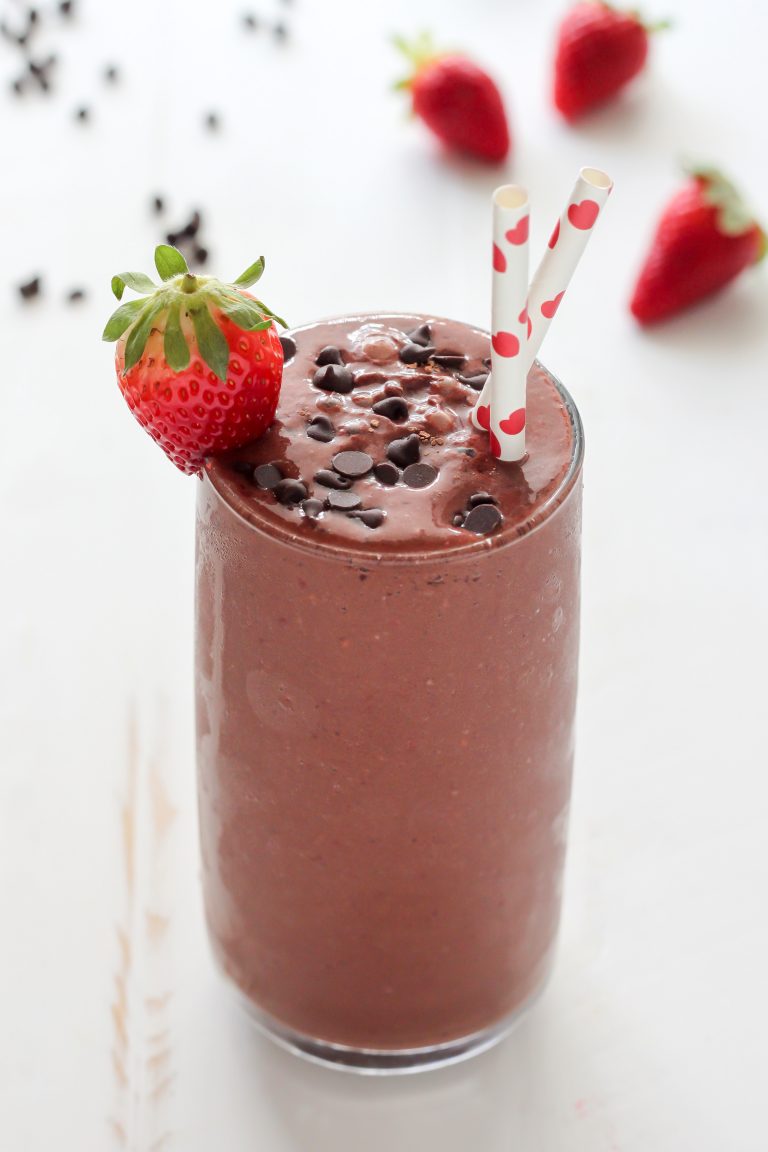 This recipe is one I've been tweaking for a few weeks now. I wanted to find the right balance of chocolate to strawberry, and after a few tries, I have found us chocolate covered smoothie perfection, my friends. If you love healthy, sweet, and delicious smoothies that could easily double as dessert —> this one is for you.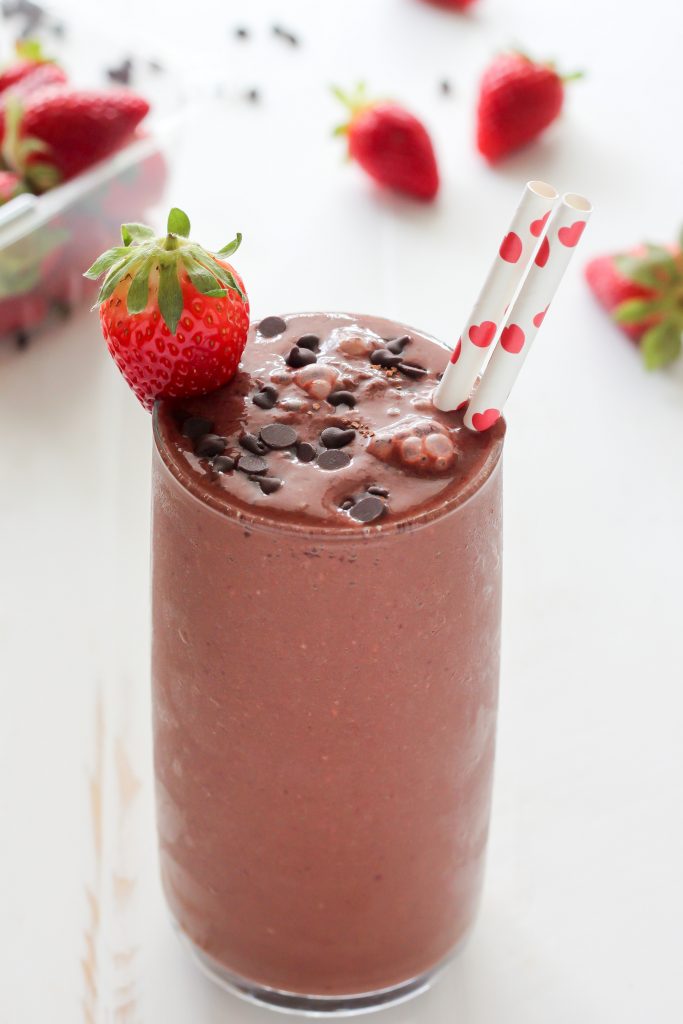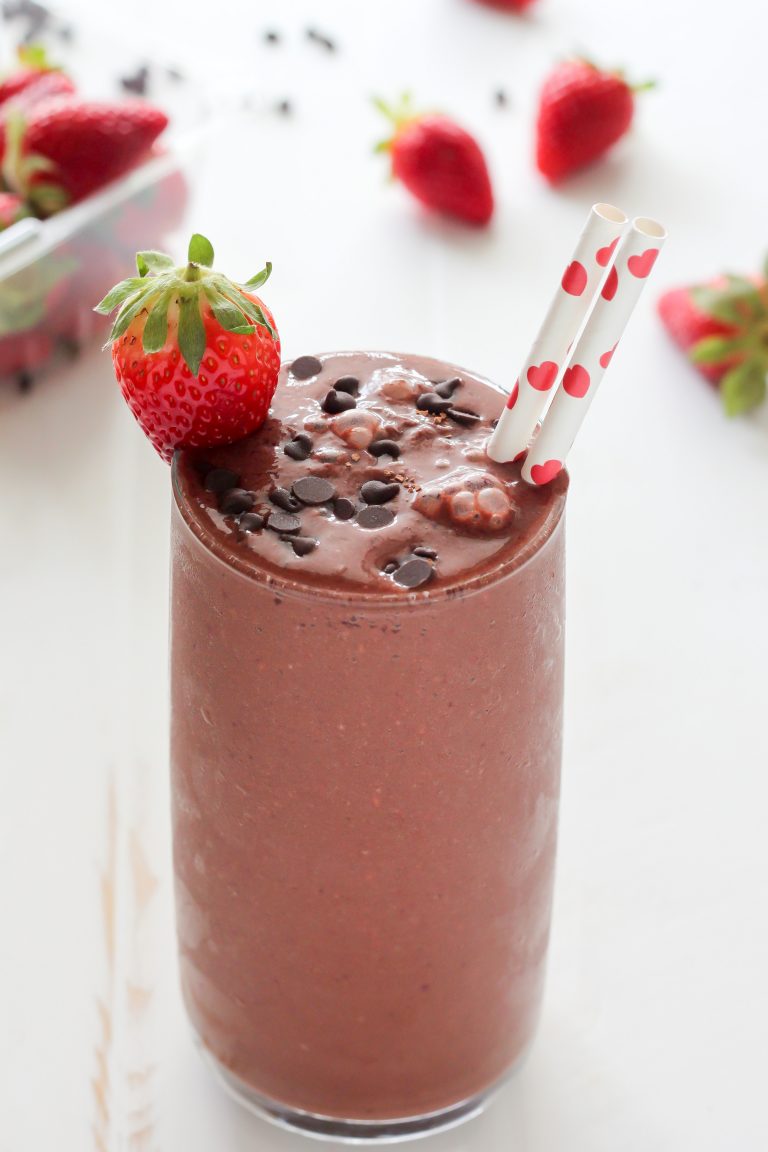 This smoothie is thick, creamy, loaded with strawberries and chocolate and 100% sure to kick any lingering winter blues straight to the curb. The best part of it all? It tastes like dessert. I hope you love it as much as we did 🙂 xo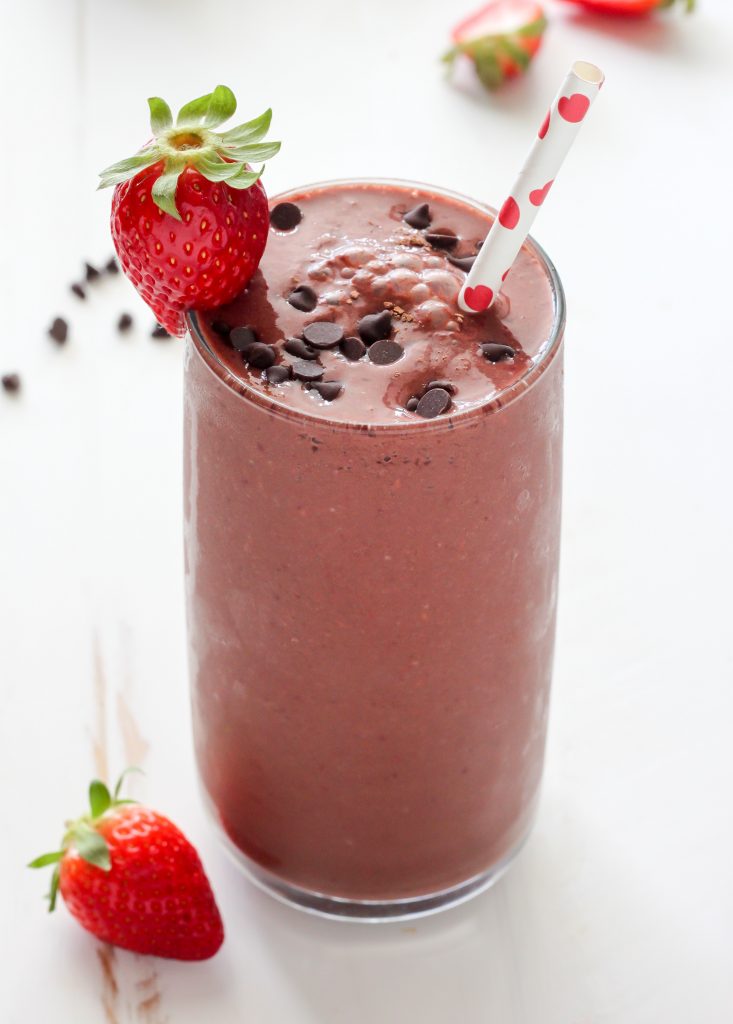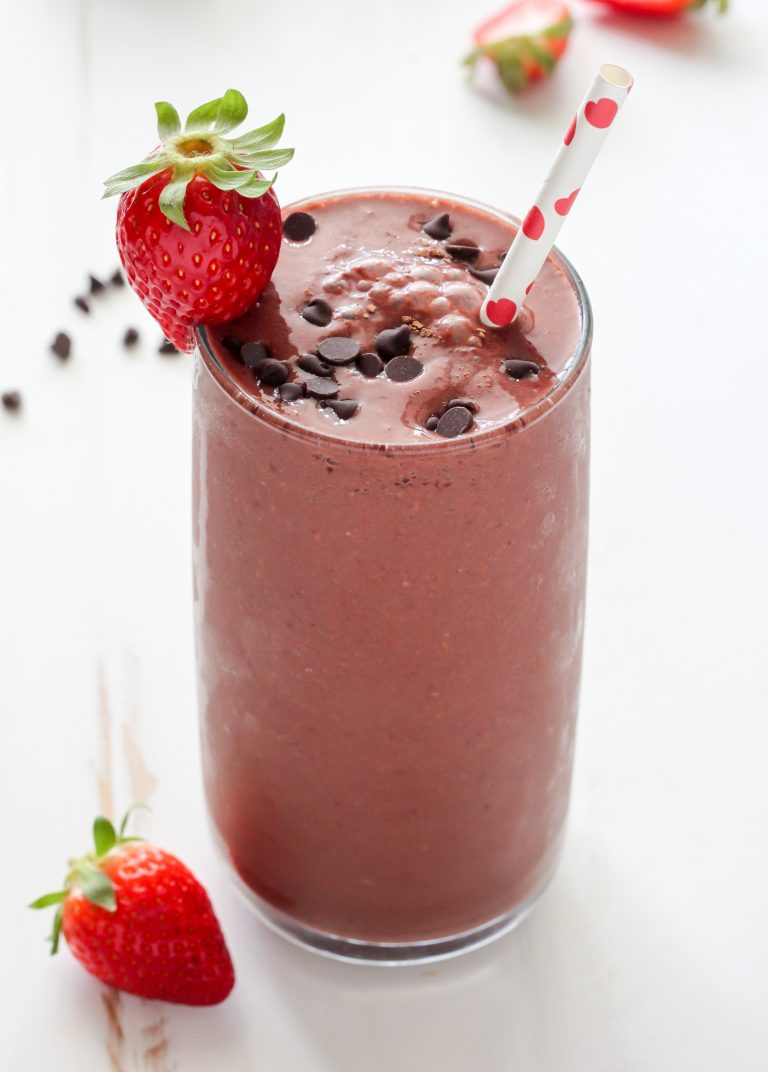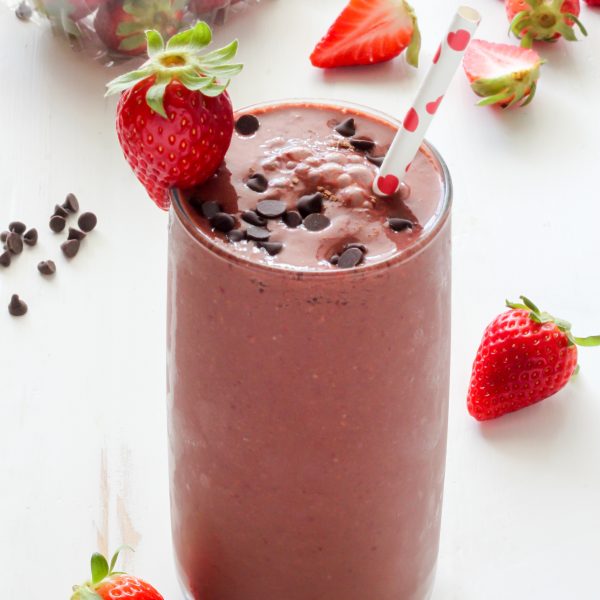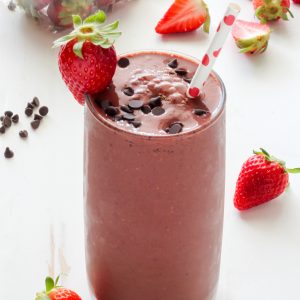 Chocolate Covered Strawberry Smoothie
This rich and creamy smoothie tastes just like a chocolate covered strawberry!
Ingredients
1 cup frozen strawberries
1 large ripe banana, frozen
1 1/2 cups unsweetened chocolate almond milk
1 tablespoon cocoa powder
1 tablespoon honey (I love raw honey for smoothies!)
Fresh berries and mini chocolate chips, for garnish, very optional
Instructions
Place all of the ingredients (with the exception of those listed as garnish) in a blender and pulse until smooth. Pour into two glasses and serve at once.
Notes
Feel free to leave out the banana and honey for a lower calorie treat. This will of course change the taste, so play around with it until you find your perfect flavor.