This Thick and Creamy Peanut Butter Breakfast Shake tastes like dessert! Easily whipped up in minutes, this is sure to become a morning time favorite!
Peanut Butter Breakfast Shake
There's nothing I love more than an easy breakfast shake that could easily double as a decadent dessert. This thick and creamy chocolate peanut butter breakfast shake ——-> TOTAL BREAKFAST BABE. It's loaded with all of the good things (protein packed peanut butter, sweet and natural honey, cocoa powder, almond milk, and frozen bananas) and tastes just like a morning milkshake. A healthy and delicious shake… Crazy, right?
Crazy Awesome!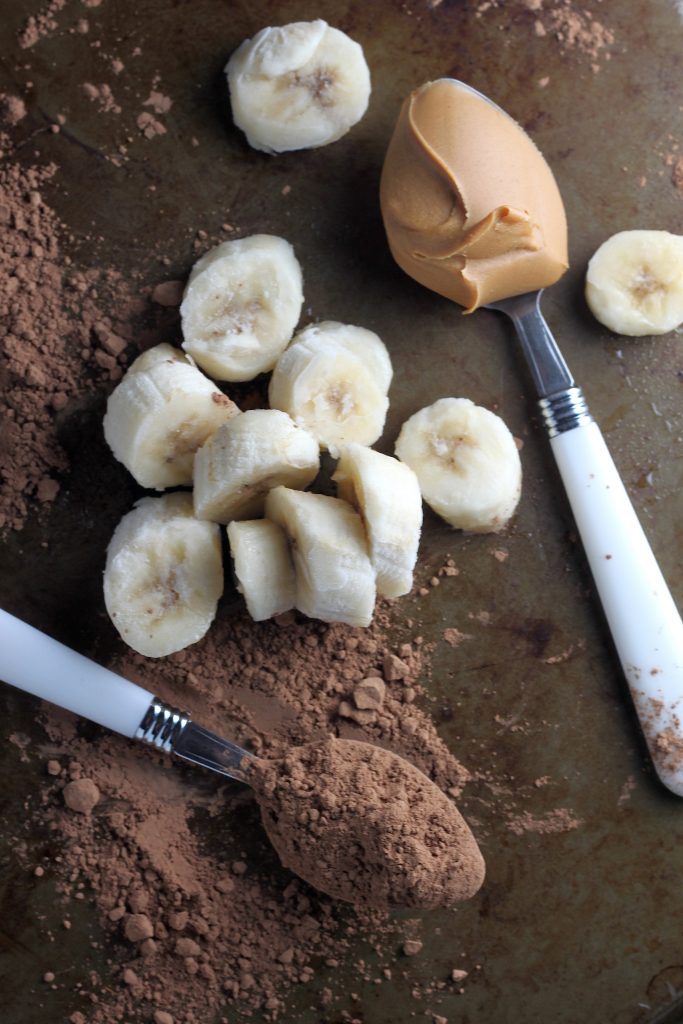 I used almond milk and peanut butter in this smoothie, but you could totally use cow's milk or even almond butter if that's what you've got in your fridge. So… options 😉
One note: If you're watching those nasty little things called calories, using almond milk (unsweetened) is a great way to shave some off! A whole cup is only like 30 calories, and – in my opinion – is very tasty! One of my fabulous readers reported back that she made this with chocolate almond milk, and I have a feeling that would be world rocking as well!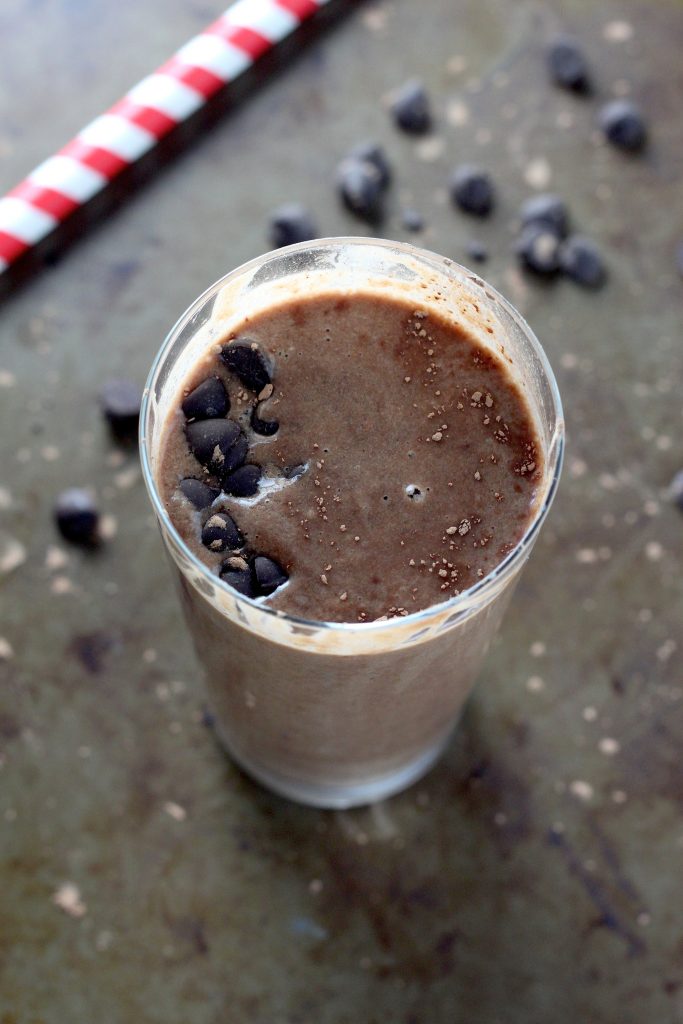 Next time you're craving a lil' PB + Chocolate loving, give this decadent thick and creamy chocolate peanut butter breakfast shake a swirl. It only takes 30 seconds in the blender… and you're going to like it-like it-love it. I promise. xoxo
I use my beloved Vitamix blender to make this smoothie and if you're in the market for a new machine, I 100% recommend this one! It's an investment, but worth every penny if you blend as much as I do 😉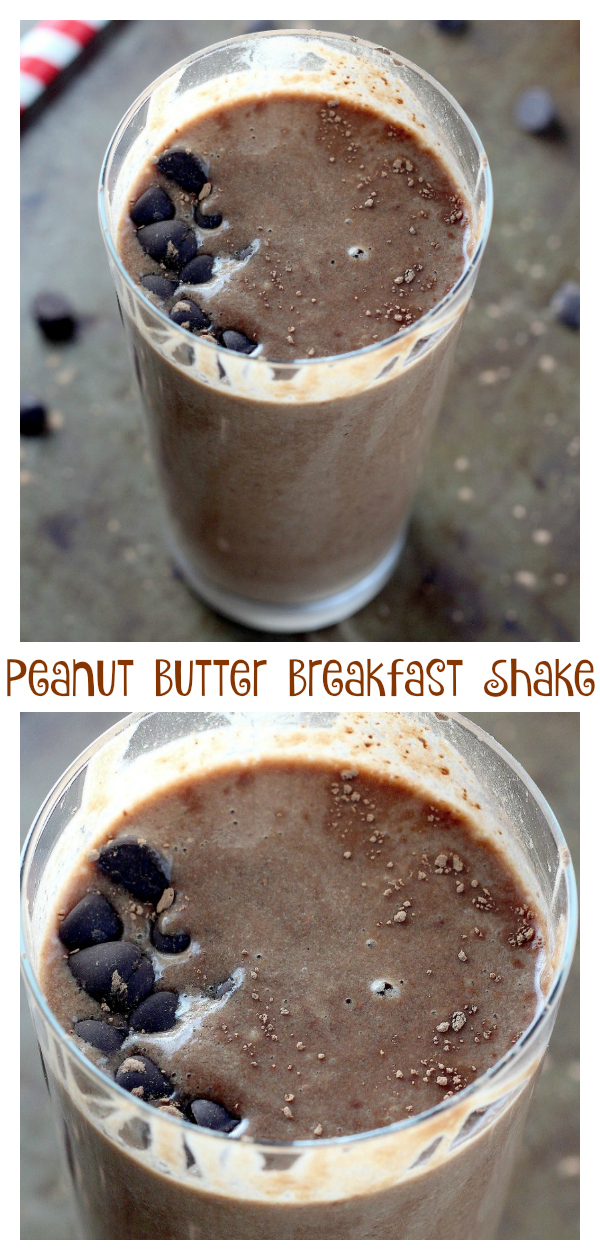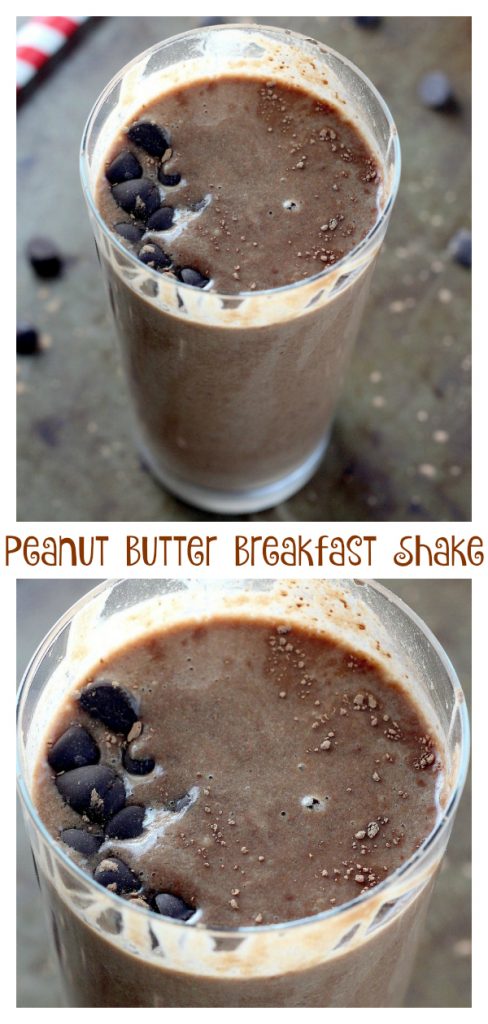 More Breakfast Shakes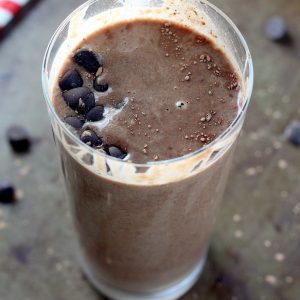 Thick and Creamy Chocolate Peanut Butter Breakfast Shake
Thick and Creamy Chocolate Peanut Butter Breakfast Shake
Ingredients
2 large ripe bananas, cut into chunks and frozen
2 tablespoons creamy peanut butter (preferably with no sugar added, but any brand will really do the job)
2 tablespoons honey
1 1/2 tablespoons cocoa powder
1 1/2 cups almond milk
Instructions
Place all of the ingredients in the body of your blender and pulse until completely smooth. Pour into glasses and serve/drink at once.