I could go on for hours about my deep love for couscous based meals. To me, they're just the best!
This one was our supper Sunday night.
Bright, fresh, and just oozing with natural beauty, this little couscous dish is a total knockout!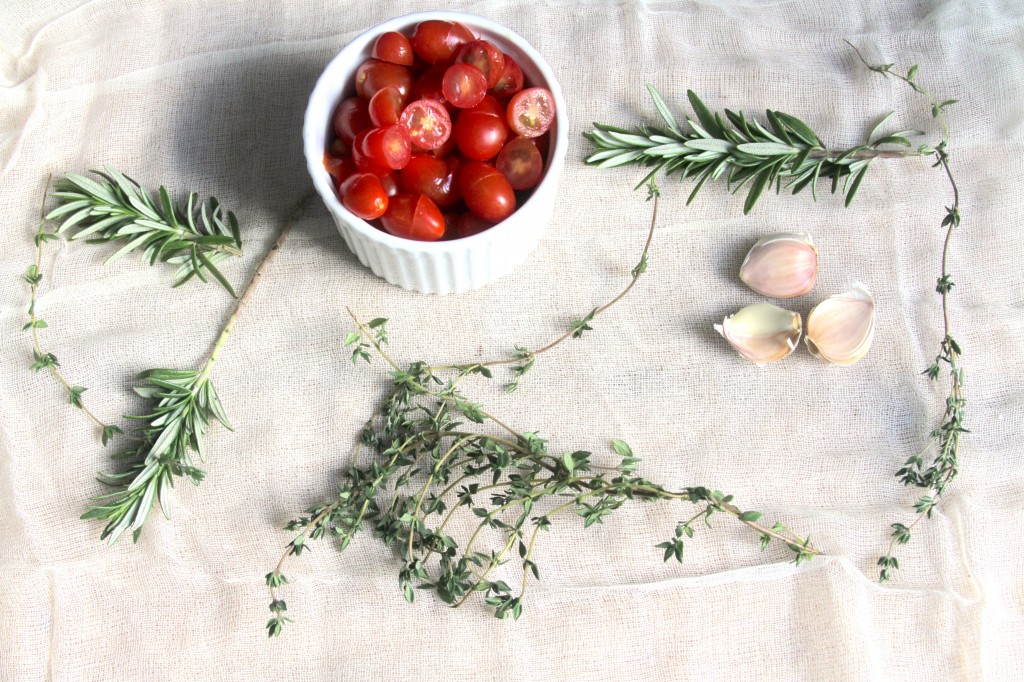 The tomatoes are a bit of a time suck; they have to roast for an hour, but you can use that time to get everything prepped and ready to roll. Score.
Plus,  if you've ever eaten a roasted tomato, you know it's worth the wait. Especially when they're roasting slowly with bright rosemary, thyme, and garlic.
While the tomatoes are in the oven getting all deep in flavor and dreamy, we're going to boil some water for our couscous, toss it in, let it sit for 5 minutes, and then toss it in some lovely olive oil.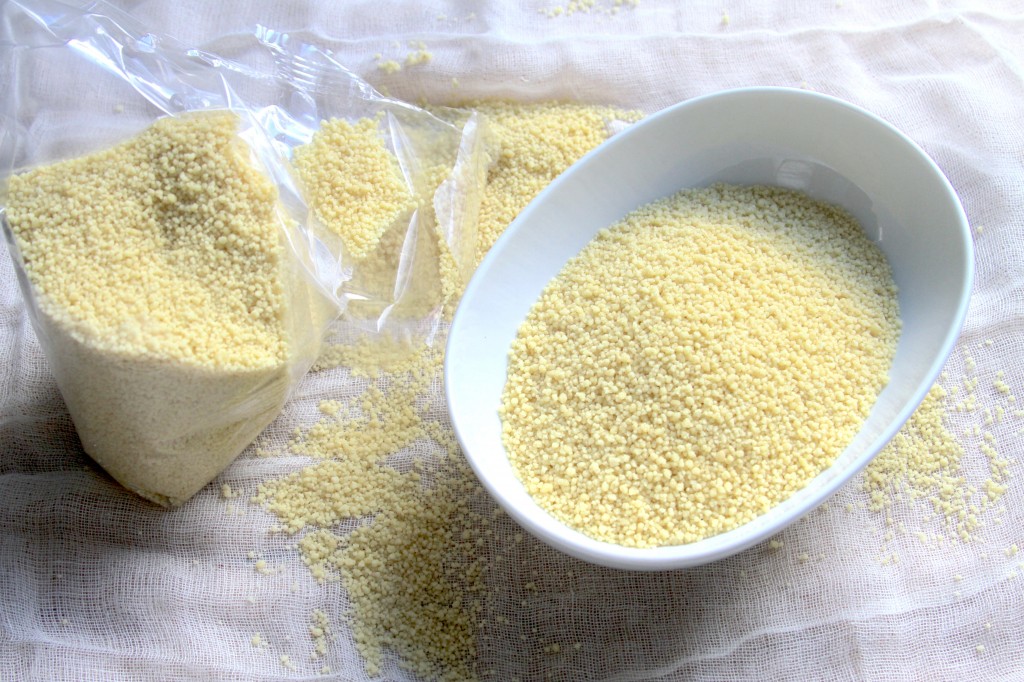 NOW! It's time to PESTO – arugula and asiago style.
These two bold ingredients give this gorgeously green and classic sauce such… personality.
I'm currently having a moment with arugula, so don't be surprised if you see me going a little overboard with it this month.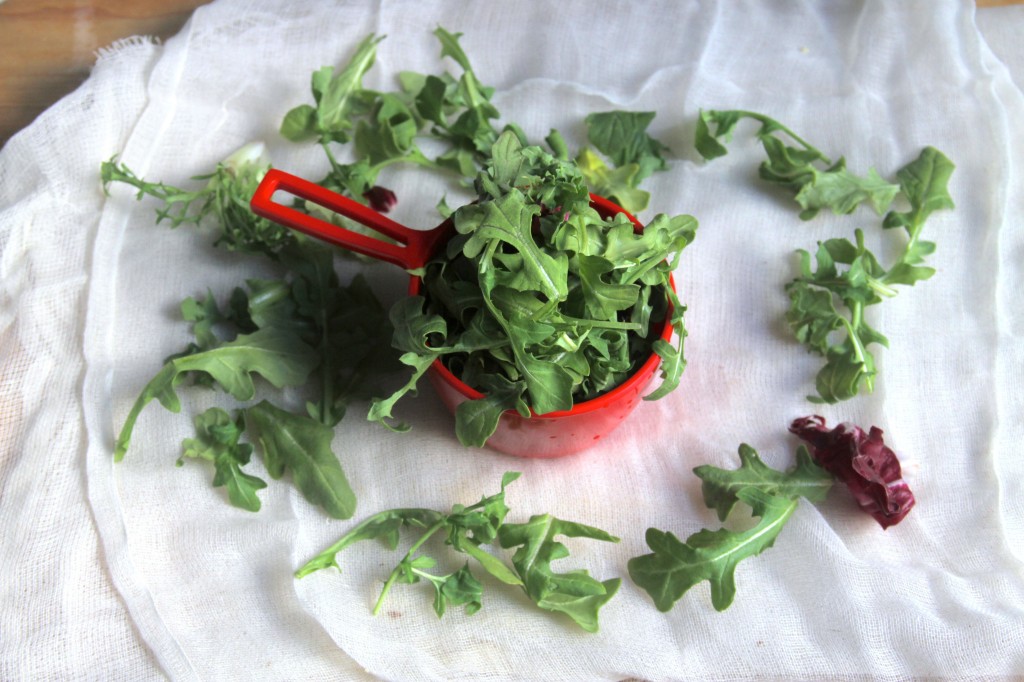 Once your couscous is cooked, your pesto is prepped, and your tomatoes are finished roasting down to their full potential, all you need to do is give everything a quick toss together in a large skillet over medium heat for about 5 minutes, top with a good sprinkle of cheese, and get down!
It's an epic flavor explosion for your mouth, my friends.
Couscous with Arugula Asiago Pesto and Herb Roasted Tomatoes – Baker by Nature
Serves 4-6
For the tomatoes:
1 cup grape tomatoes, cut in half
2 tablespoons fresh rosemary, finely chopped
1 tablespoon fresh thyme, finely chopped
1 clove garlic, finely minced
4 cloves garlic, unpeeled
Preheat oven to 300 degrees (F). Toss tomatoes with oil, herbs, and minced garlic. Pour mixture into a baking dish (or skillet) and nestle unpeeled garlic cloves into the mixture before placing in the oven. Roast the tomatoes for about an hour, removing the garlic cloves at the 30 minute mark.
For the couscous:
2 cups plain couscous
1 teaspoon salt
2 tablespoons olive oil
Bring one cup of water to boil, add couscous, stir, remove from heat and let sit for 5 minutes. Stir in olive oil and set aside.
Arugula Asiago Pesto:
2 cups arugula leaves
4 cloves roasted garlic (the ones you roasted with the tomatoes)
1/2 teaspoon freshly ground black pepper
1 teaspoon salt
Juice of one lemon
1/2 cup olive oil
1/2 cup grated asiago cheese
Place peeled roasted garlic, arugula, salt, pepper, and lemon juice in food processor and pulse a few times before slowly adding the olive oil while pulsing on low. Transfer the mixture into a bowl and stir in the asiago cheese.
In a large skillet over medium heat combine the couscous, roasted tomatoes, and pesto. Stir to combine and warm for 3-5 minutes before plating. Serve with cheese.