Treat yourself to a Cranberry Cinnamon Whiskey Sour this holiday season!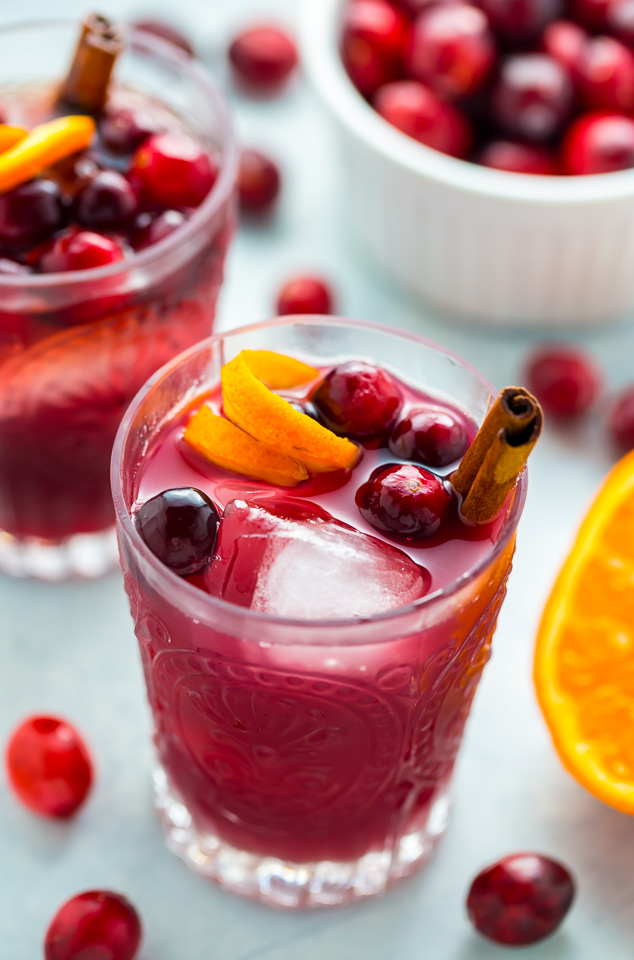 Holiday Whiskey Sour Recipe
Happy Friday! I hope you had a wonderful Thanksgiving. Did you enjoy your friends, family, and LOTS of good food?! Did you lounge around your moms house in pjs all day and do absolutely nothing? Did you realize eating 8 meals a day isn't so great for your skinny jean situation… and then keep on keeping on anyways? We definitely did all of those things to the extreme! And it was marvelous… (and gluttonous!). But I have to admit, it feels good to be home again. It always does.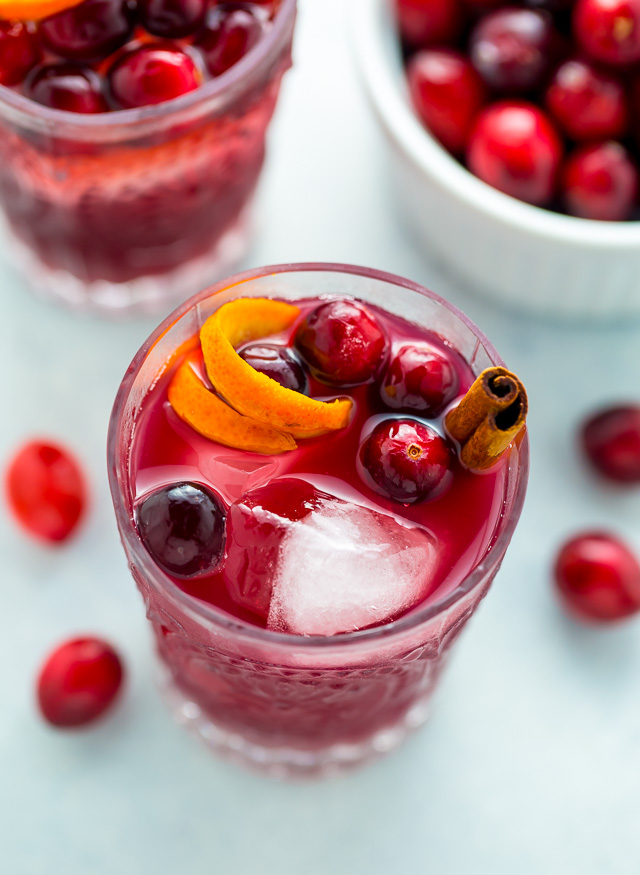 Nestling slowly back into our everyday routines is something I always look forward to after a whirlwind holiday trip. And with only a few weeks to go until the next one – an even bigger one(!!!) – I decided to finish our indulgent weekend off right by making a vibrantly seasonal cranberry cinnamon whiskey sour.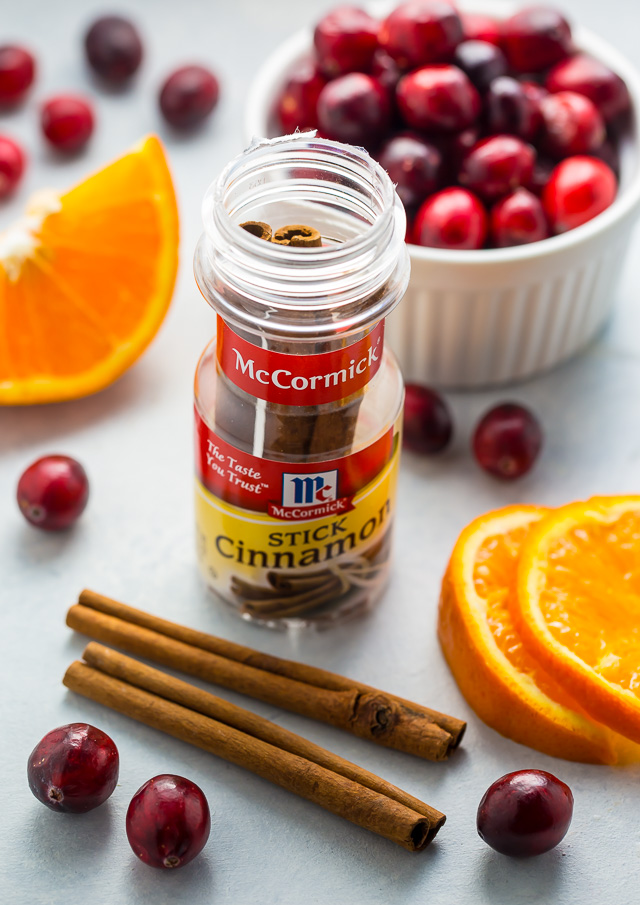 These naturally pink pretties (thanks cranberry cinnamon simple syrup!) boast all of the punch a classic whiskey sour would pack, but also host a friendlier flavor and hue. The cranberry cinnamon simple syrup is what adds all of these wonderful twists to this lovely cocktail! It's a simple combination of water, sugar, fresh cranberries, and cinnamon sticks boiled down to a thick, smooth simple syrup, and it makes incredible cocktails, and gifts!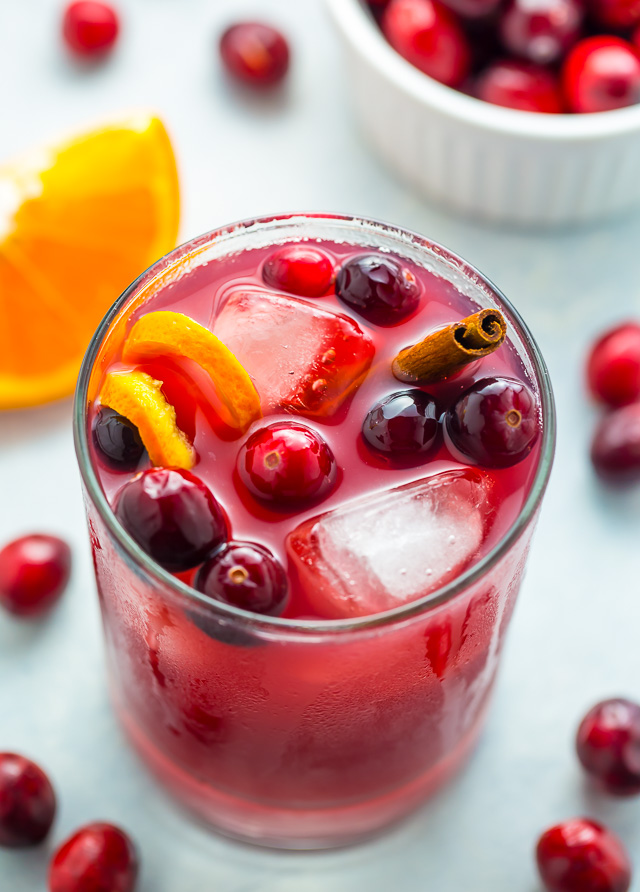 I hope Monday is kind to you guys, and this week is a great one!
P.S. We're back on track here posting wise, and I will be here everyday this week 😉
Because boy have I missed you guys! xo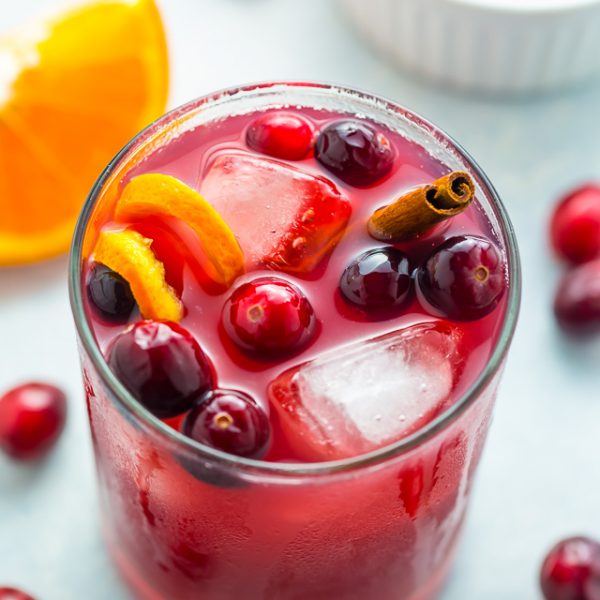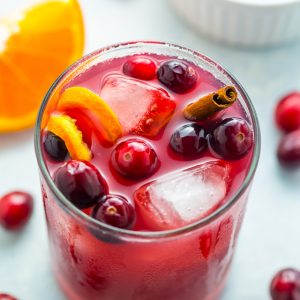 Cranberry Cinnamon Whiskey Sour
This stunning cranberry and cinnamon whiskey sour is the ultimate holiday cocktail!
Ingredients
Cranberry & Cinnamon Whiskey Sour - Baker by Nature
Makes 4 cocktails
Ingredients:
2 cups fresh cranberries
2 cups water
2 cups sugar
2 cinnamon sticks
3/4 cup bourbon or whiskey
1/2 cup lemon juice
1/4 cup orange juice
1/4 cup lime juice
Ice cubes & cocktail shaker for mixing
Instructions
In a medium-sized saucepan add cranberries, water, sugar, and cinnamon sticks. Bring to a boil over medium-high heat. Reduce to a simmer and continue cooking, stirring occasionally, until the cranberries have burst open and can easily be stirred into the syrup, resulting in a smooth consistency. This will take about 10 minutes. Once done, remove syrup from heat. Fit a large bowl with a fine mesh strainer and strain the simple syrup, leaving all of the large chunks and skin behind. Let cool for at least 10 minutes before using.

When ready to make your cocktails, add 3/4 cup simple syrup, whiskey, lemon juice, orange juice, lime juice, and a large handful of ice to a cocktail shaker and shake vigorously for 30 seconds. Divide into 4 glasses and serve at once.
You may also enjoy:
White Chocolate Cranberry Pistachio Fudge