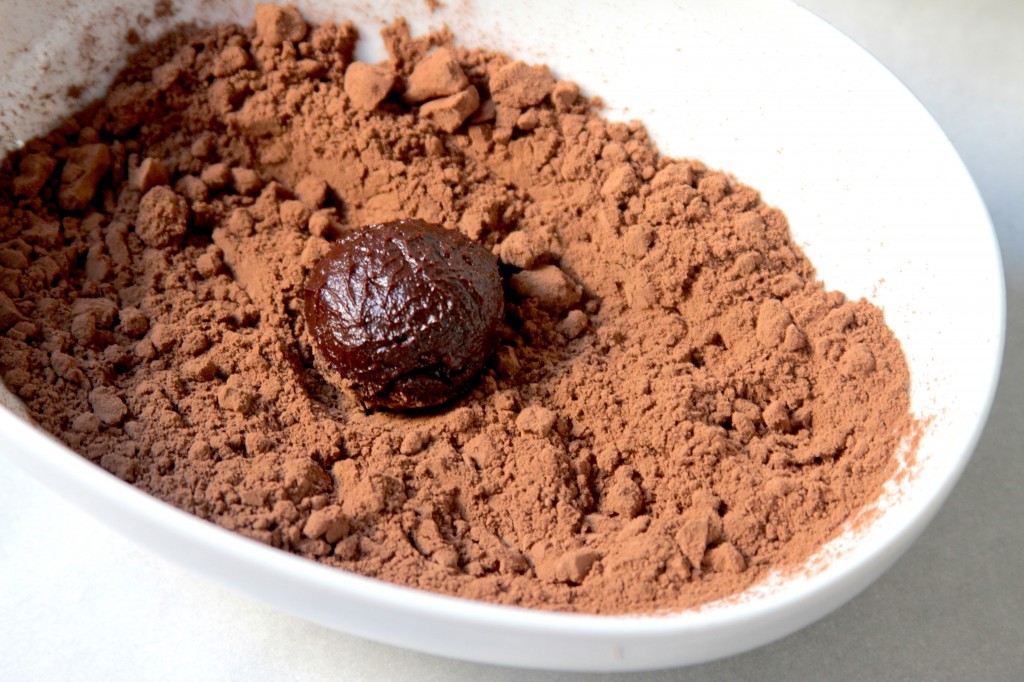 When I was 9, I won a ridiculous amount of gourmet chocolate from some supermarket sweepstakes I entered myself into while my mom was shopping, and man, was it life changing. My poor mama, while all the other kids begged for butterfinger bb's and war heads, she had to get the little jerk crying for dark chocolate truffles… or ooohhh, maybe some hazelnut ones this time?
I did eventually get over begging my dear mother for truffles… my boyfriend picked up where she left off (thanks, babe!). But honestly, my favorite way to get my truffle fix is just to make them myself! They're totally fun and easy to make at home.
And I promise, you'll feel slightly magical turning your cream and chocolate into dark, round, utterly gorgeous truffles in just a few hours.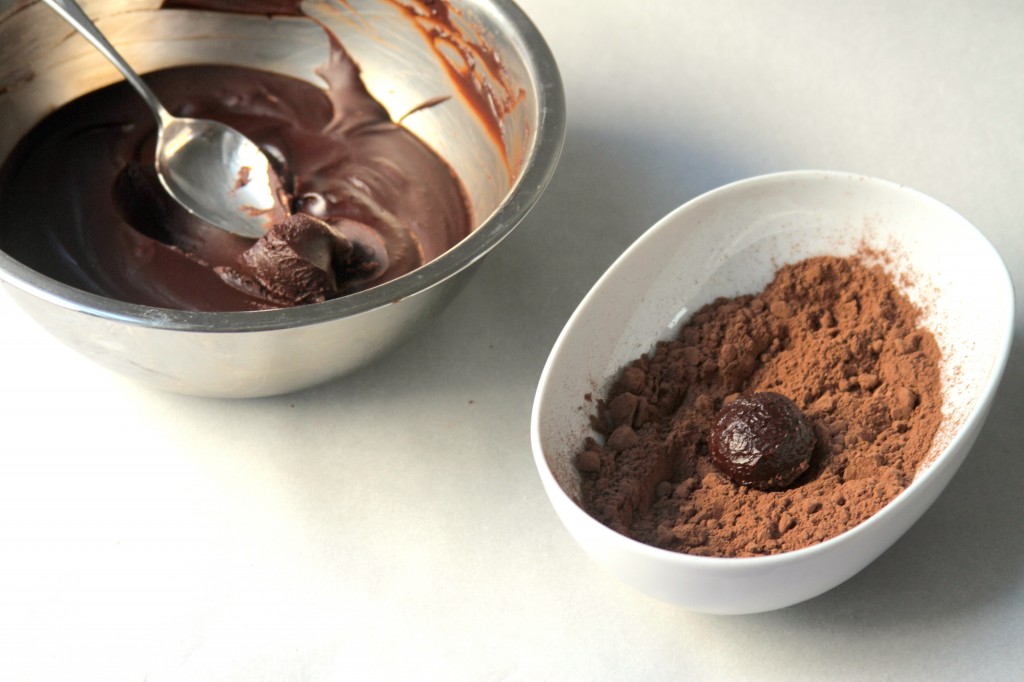 This recipe is pretty classic, with one small twist: I infused the cream with earl grey tea bags to lend a light and lovely tea taste to the finished product. A bakery in my neighborhood does this to their truffles, and I go absolutely gaga for them, so I decided to finally try it at home, and it tasted fantastic!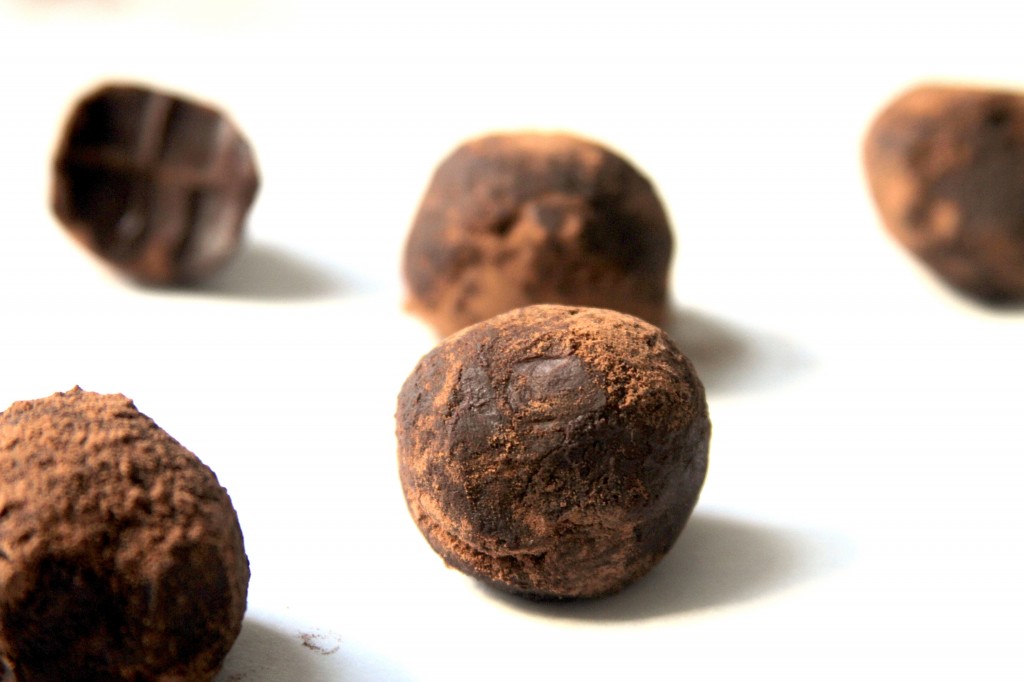 The finished product can be rolled in cocoa powder like I did, or if you're feeling more ambitious, dip them in tempered chocolate for a super shiny shell – both ways feel fancy and taste great.
Oh, and these make fabulous gifts… because we're totally about to enter the holiday season!
Earl Grey Truffles – Makes about 36 small truffles
1 cup heavy cream
8 ounces dark chocolate, chopped finely
2 earl grey tea bags
1 teaspoon vanilla extract
cocoa powder for rolling (I used about 1/2 cup)
Place your finely chopped chocolate in a large bowl, set aside. Heat cream in a small sauce pan until it begins to boil, add your tea bags to the pot, turn heat off, and cover with a lid for 10 minutes. Once tea bags have steeped, remove the tea bags, bring cream to boil again, and then immediately stir cream into the chopped chocolate, whisking until completely smooth. Whisk in vanilla extract, then cover and refrigerate for at least 2 hours. Once the mixture is firm enough to scoop, you can scoop them up and roll small balls (I used a 2 teaspoon measuring spoon) before rolling them in the cocoa powder and placing them on a parchment paper lined sheet. Keep chilled until serving.