My favorite recipe for basic banana bread. This is truly the BEST!
Did I mention how incredibly simple this banana bread is to throw together?
If you have bananas and sour cream around, chances are everything else is already waiting for you in the pantry or fridge. The sour cream really make this banana bread special. The outcome is an incredibly moist bread with an addictive tangy sweetness.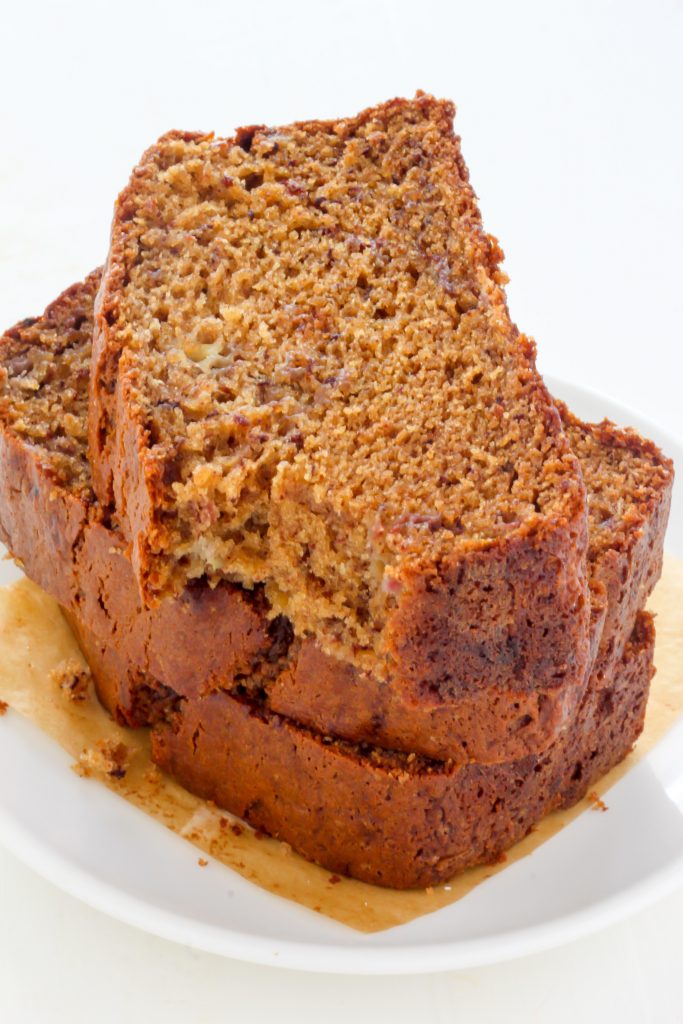 This banana bread is a no-brainer! It can be thrown together in about 8 minutes, then just pop it in the oven for another 55 to bake and fill your home with an amazing aroma. It smells so good I often find myself burning the roof of my mouth because I don't let it cool. I tend to lack self control when it comes to these things.
Lesson: Don't be a fool, let it cool!
This recipe doubles easily and always gets gobbled up, so make 2 if you have a crowd!
The Best Basic Banana Bread
A Basic Banana Bread that's soft, fluffy, and exploding with banana flavor!
Ingredients
1/2 cup (4 ounces) unsalted butter, melted
2 teaspoons pure vanilla extract
2 eggs, at room temperature
1/2 teaspoon salt
1 cup granulated sugar
1 1/2 cups flour
1 teaspoon baking soda
2 dashes of nutmeg (optional)
1 teaspoon cinnamon
4 large, ripe bananas, mashed
1/2 cup + 2 tablespoons sour cream (full-fat is preferred)
Instructions
Preheat your oven to 350 degrees F (175 degrees C). Spray a loaf pan with cooking spray or butter it the old fashioned way; set aside.

In a large bowl combine the melted butter and sugar; beat well. Add the vanilla and eggs; beat until fully combined; set aside.

In a separate medium-sized bowl combine the flour, baking soda, salt, nutmeg, and cinnamon; stir well to combine.

Add the flour combination to the wet ingredients and mix until half way combined - careful not to over mix here! Fold in the bananas and sour cream. stir smooth. Pour the batter into the prepared loaf pan, smoothing the top with a spatula. Bake for 50-55 minutes, or until the top is golden brown and the center is set - a tooth pick inserted should come out clean, or with just a few crumbs clinging on.

Allow the banana bread to cool for 10 minutes in the pan before transferring it to a cooling rack to cool completely. Once cooled, slice and serve.

I enjoy this plain, with a pat of butter, or a smear of raspberry preserves.

Enjoy!
Notes
Photos updated 4/25/2015
Next try: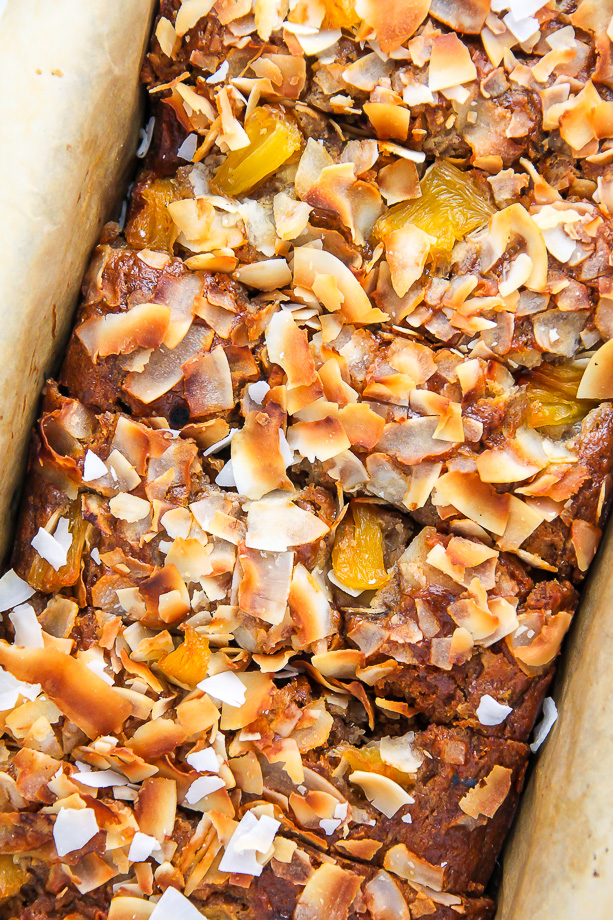 Old-Fashioned Banana Bars with Cream Cheese Frosting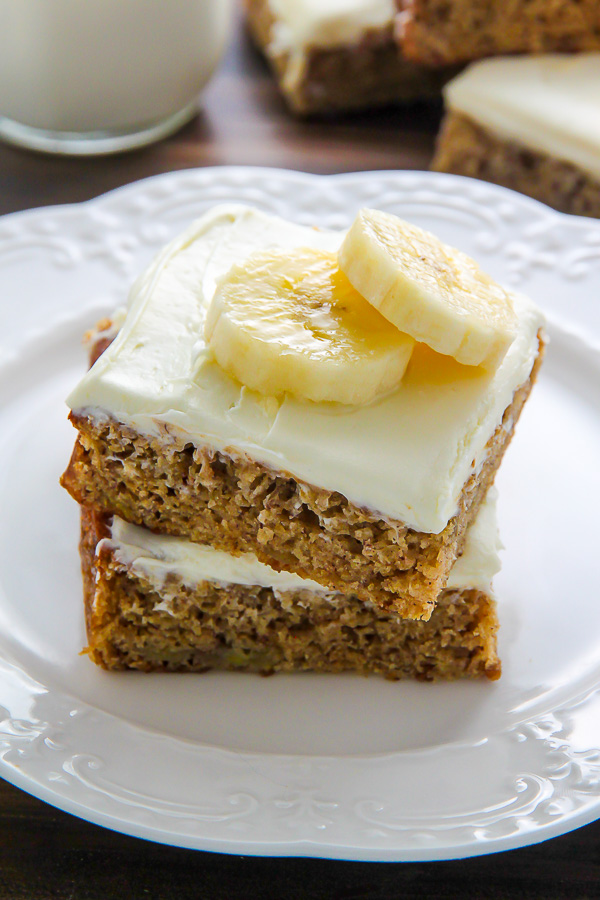 Banana Bread Donuts with Cream Cheese Frosting