These thick, soft, and creamy cookies are full of rich cheesecake flavor and studded with festive holiday sprinkles!
Hi friends!
Today, it's all about the cookie! It's The Great Food Blogger Cookie Swap Reveal Day!!!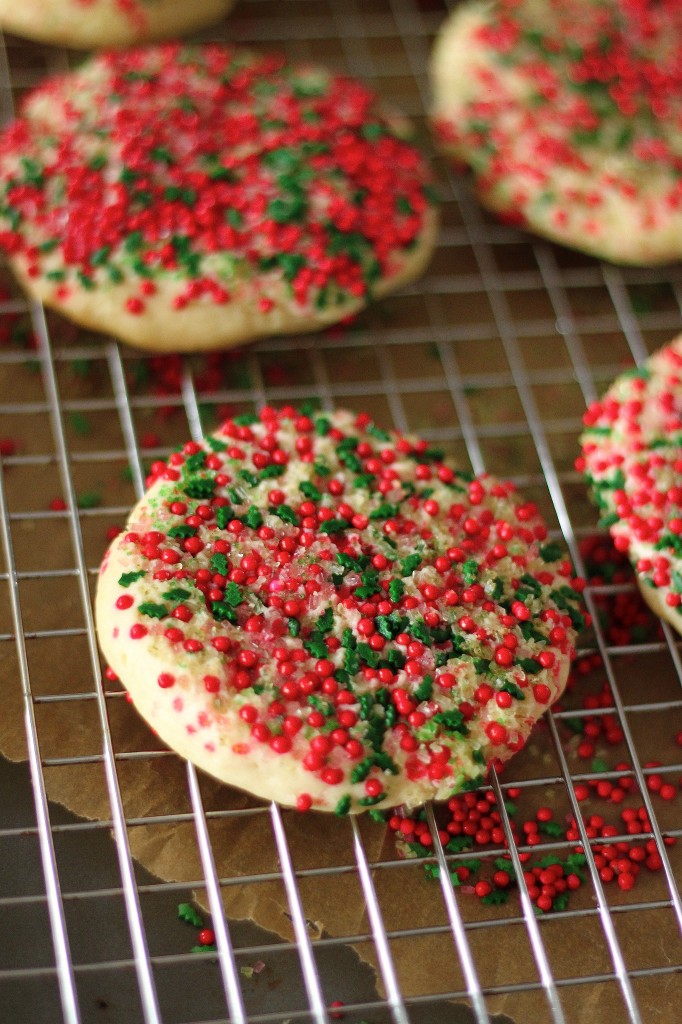 I'm so excited to see all of the cookies that were baked and swapped for this wonderful cause. And I can't lie… it's also been a blast eating all of the wonderful cookies received 😉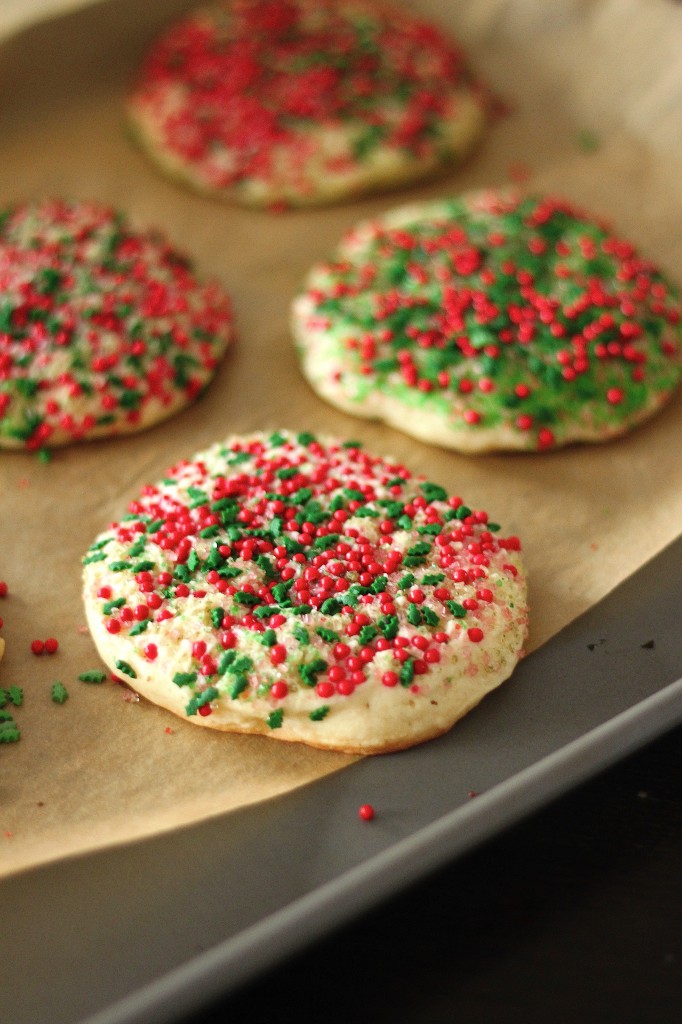 I chose these holiday confetti cheesecake cookies as my "share" cookie for several reasons, but mainly, for the two I'll share with you today: texture and taste. Ok… and looks! I think sprinkles make everything just a little more special this time of year! But I digress; back to texture and taste!!!
The texture is dreamily soft and creamy (thank you butter and cream cheese!), and stays moist for daaaaaaays! Perfect for when you're mailing cookies…! And the taste is a knockout drop kick of rich, cheesecake flavor.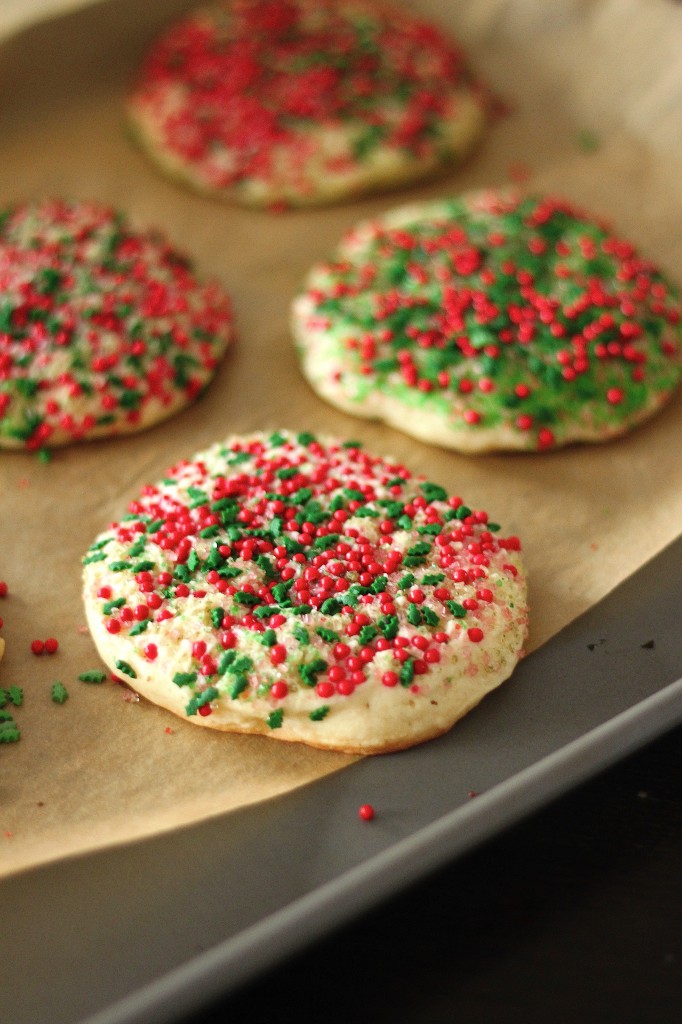 Just a warning… if you're planning on sharing these, double the recipe! You won't be able to eat just one!
Holiday Confetti Cheesecake Cookie – Baker by Nature
Makes 16 large cookies
Ingredients:
2 sticks unsalted butter, at room temperature
(1) 8 oz package of cream cheese, at room temperature
1 1/2 cups sugar
2 large egg yolks
1 teaspoon vanilla extract
3 3/4 cups flour
1/2 teaspoon baking soda
1/2 teaspoon salt
1/2 cup sprinkles of your choice
Instructions:
In the bowl of a stand mixer fitted with the paddle attachment beat butter and cream cheese until light and fluffy; about 3 minutes. Add sugar and beat for another minute, then add egg yolks and vanilla, and beat again for another minute.
In a small bowl whisk together flour, baking soda, and salt. Add dry flour mixture to wet mixture, stirring just until combined.
Transfer dough to a lightly floured countertop and knead once or twice before wrapping in saran wrap, and transferring to the refrigerator to chill for at least one hour; up to two hours.
When ready to bake, preheat oven to 350 degrees (F). Line 2 large baking sheets with parchment paper.
Using a melon baller or ice cream spoon, scoop 1/4 cup sized rounds of dough and using the palms of your hands, roll them into even circles. Roll the dough in the sprinkles, then press firmly down on the center of each cookie – this will help them bake evenly. Place cookies on prepared baking sheets, leaving 2 inches in between each cookie for spreading (although these don't spread much).
Place baking sheets in the oven and bake for 10 minutes, or until the centers are set and the edges are golden brown. Carefully transfer cookies to cooling wracks to cool completely.