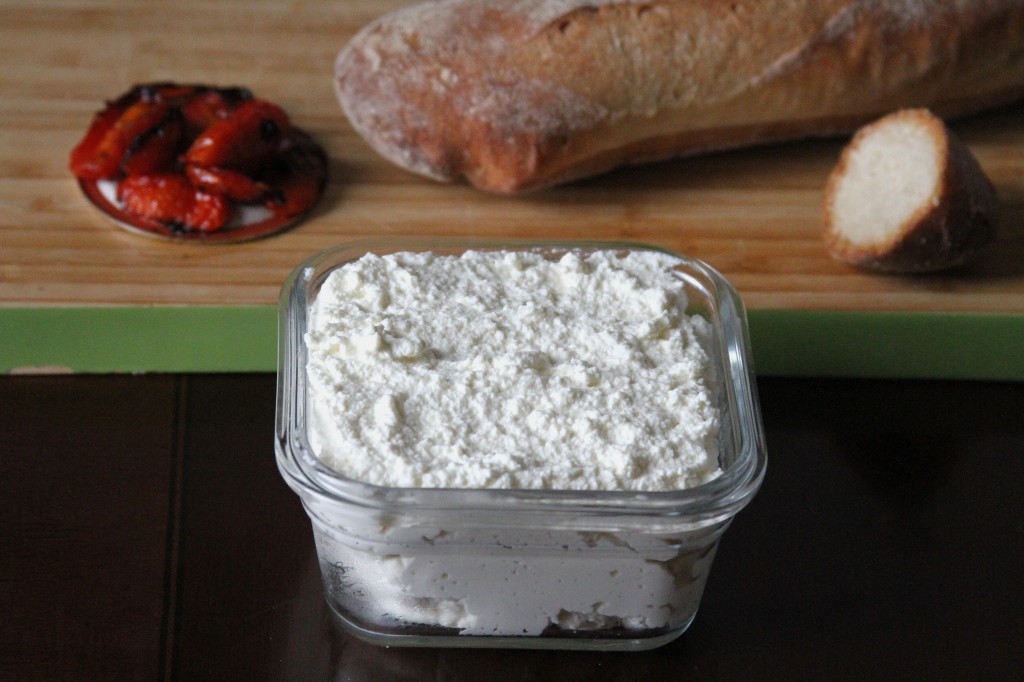 My good friend Jenny makes cheese for a living. All day, everyday, it's what-she-does. I personally find that not only awesome, but totally intriguing. I mean, how many people can tell you on a whim how to make like, 500 different kinds of cheese?! She can! I obviously begged her to teach me her ways… and she said YES. That's friendship, y'all.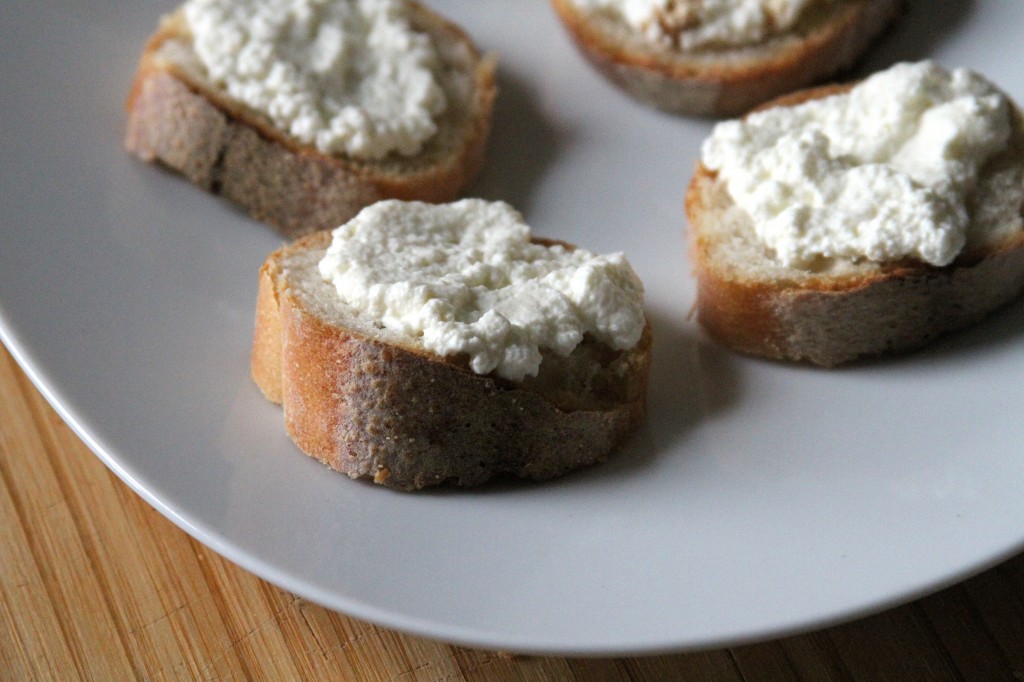 Since I am not at all a professional cheese maker, we decided to start small and make a batch of ricotta. I use ricotta all the time! But the idea of making it at home seemed… I don't know, unnatural? Scary? Impossible? Oh wait, I know, all of those – and then some!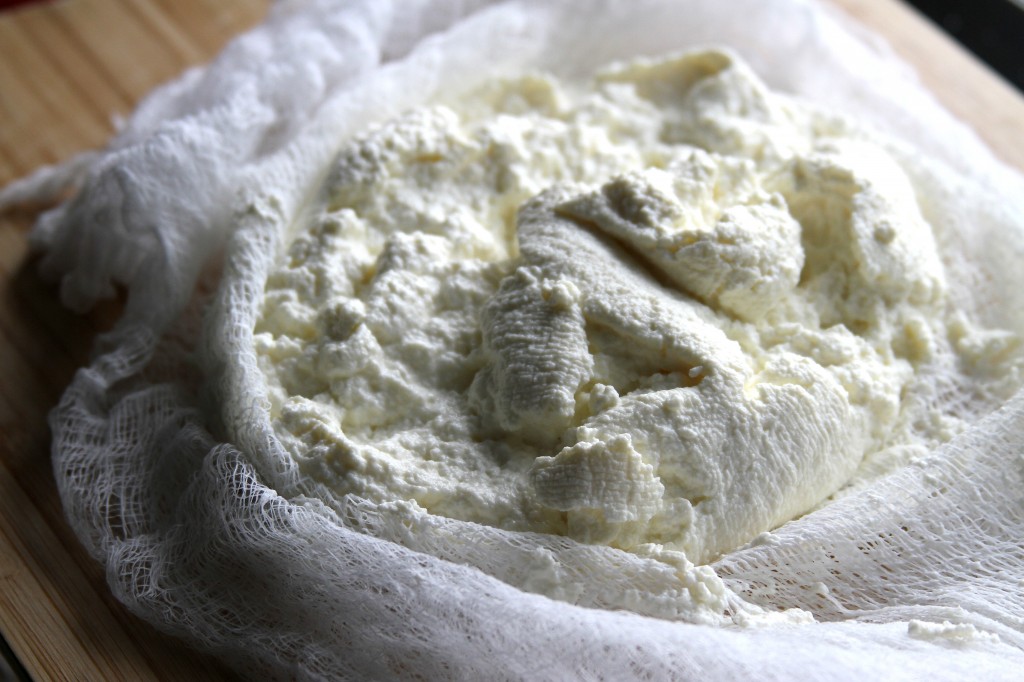 But guess what?
The recipe was unbelievably simple, and the ingredient list, even simpler. Score, baby!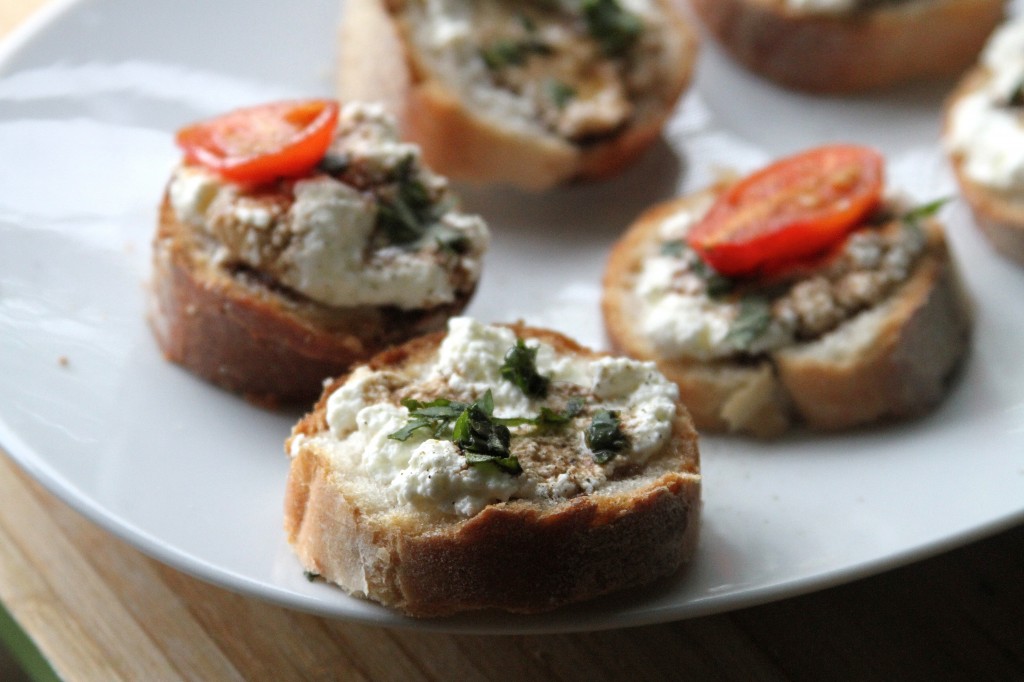 Although I was weary I'd fail this curd experiment and be left with nothing but tears and a giant mess, it ended up being a delicious success. Honestly, you guys have to try this at home. It took about 45 minutes start to finish, and the results were incredible. Let's just say I'll never be buying my ricotta in a tub from the grocery store again!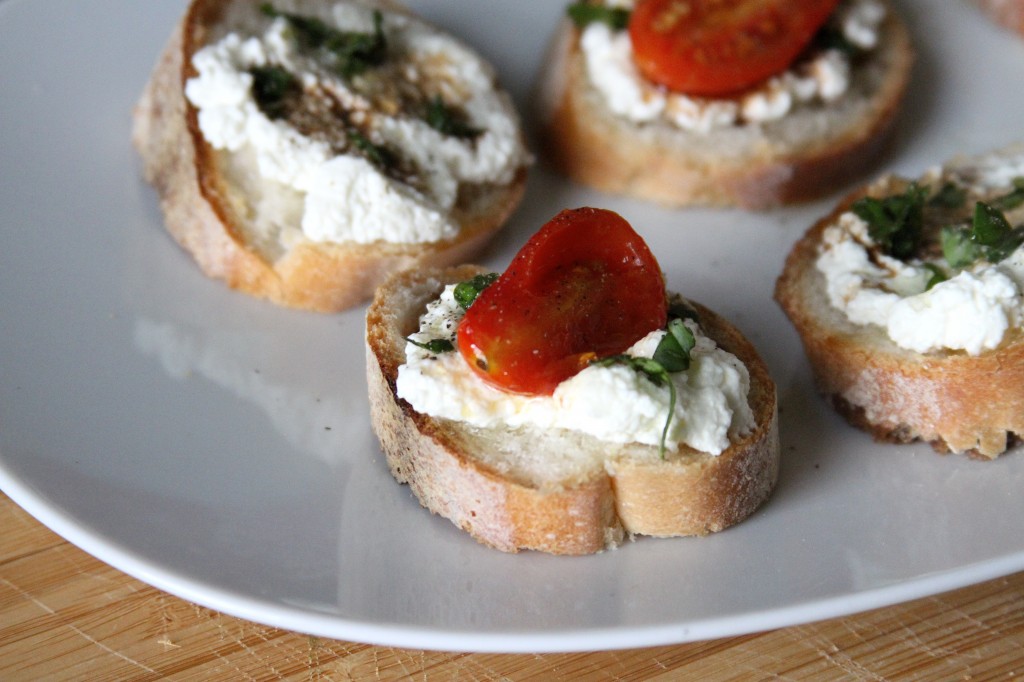 Once you go homemade, you'll never stray! I promise 🙂
Homemade Ricotta Cheese – Recipe from Jenny (thanks girl!!! xo)
Ingredients:
3 cups whole milk
1 cup heavy cream
1 1/2 tablespoons white vinegar
1 teaspoon kosher salt
1/2 tablespoon olive oil
* We served this on a freshly baked baguette topped with basil, roasted tomatoes, and a drizzle of balsamic. It was GOOD!
Instructions:
In a heavy bottomed saucepan combine the milk, heavy cream, vinegar and salt. Place the pan over a medium high flame and bring the mixture to a simmer. Simmer the mixture for about 2 minutes, you'll see curds starting to form (omg! exciting stuff!!!).
At this point you want to line a mesh strainer with a few layers of damp cheesecloth. Carefully pour the curds and whey through into the strainer and drain for about 15 minutes. Gently gather the cheesecloth together and gently squeeze some of the excess liquid from the ricotta. Transfer the ricotta to a serving dish and drizzle with olive oil. Serve with baguette and any topping you'd like!