Super decadent Nutella fudge brownies made with just one-bowl! My favorite recipe for when I want my chocolate fix, and fast! A must for every Nutella lover out there!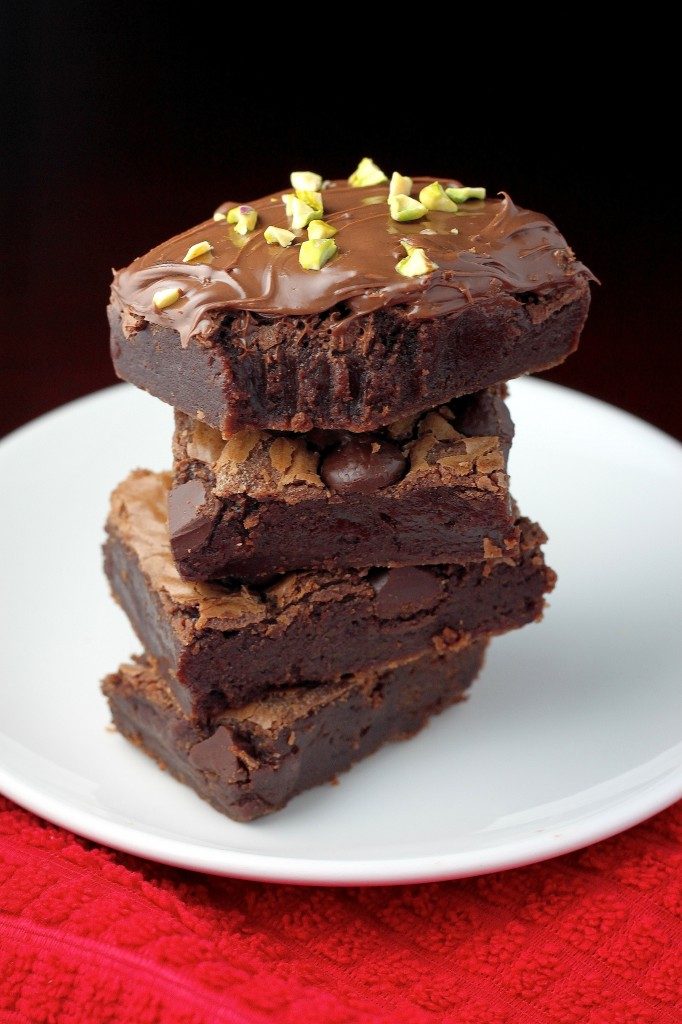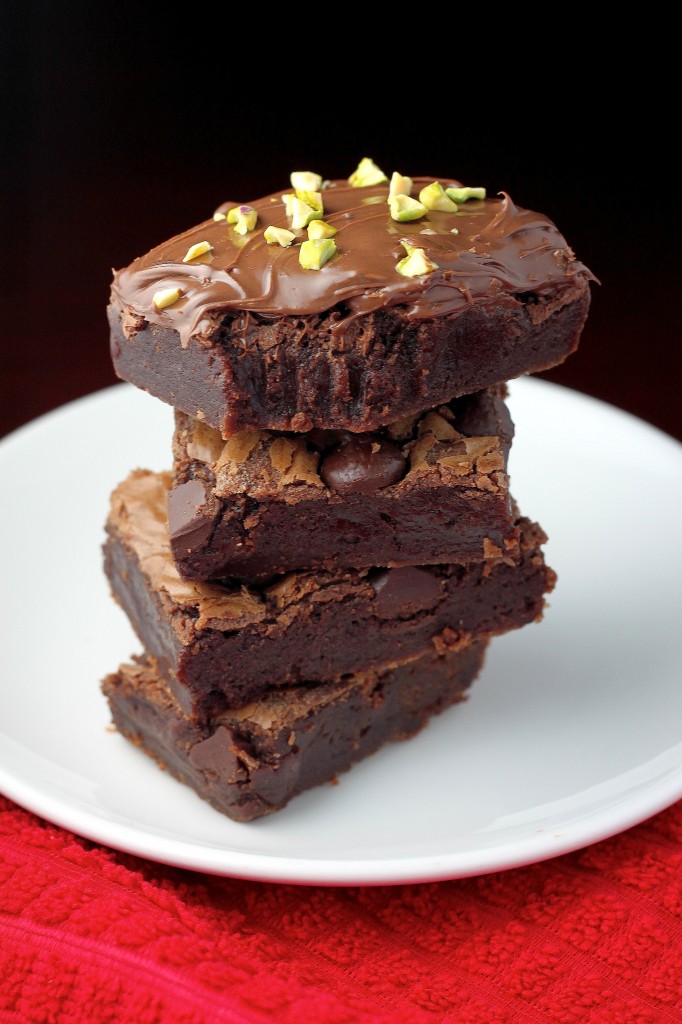 We may be new to our neighborhood, but our little home is quickly becoming the place to-go when you want to eat and drink delicious things. Word spreads fast, huh? I guess you could say I'm building quite the reputation… and well, I like it! A full nest – be it with family or new friends – is what life is all about! It makes me feel whole and happy. With love and hope and excitement. Also, guests bring boozy gifts like organic wine and fruity champagnes. So ya know… winning!
Question: Do you enjoy entertaining? Or do you find it completely unnerving and overwhelming? Feel free to speak your mind 😉 We're all friends here.
Today I'll be showing you my favorite simple but totally impressive way of winning new people over… NUTELLA FUDGE BROWNIES. Nutella is obviously key here. But a stick of butter, a handful of chocolate chips, and a little patience will take you far.
Side note: The patience is only required post-baking. As in, those long 45 minutes you sit in a room dancing with the seductive scent of freshly baked brownies fighting the urge to cut into them because they're still cooling. Mrah. It's torture. Why does waiting for baked goods to cool always feel like a lifetime?!
Fact: I'm a fool for easy recipes. Check that – easy, AMAZING recipes. These perfect nutella fudge brownies are chocolate covered proof that quick and simple can still equal wanted and worthy. Delicious does not have to be complicated.
Here's how this whole one-bowl nutella fudge brownie thing works:
Melt some butter in a large pan over low heat. You'll add in your chocolate and nutella riiiight at the end, and go crazy stirring them up until they're one. Next you add some sugar – mix, mix, mix. Crack in a few eggs; whisk it up! And finally, flour. The most important part, I think, is not overpacking your flour! This recipe only needs one cup, so be sure to scoop it lightly. Accuracy is everything when it comes to flour.
Bonus: While the brownies are in the oven, your house will start smelling like your very own chocolate factory. Pop on a pot of coffee, sit back, and enjoy it.
When you take the brownies out of the oven, the center may look just a tad wobbly. This is good. The brownies firm up when cooling, so be sure not to over bake. Also, please please please let them cool completely before removing them from the pan.
If you feel like treating yourself extra special (do it do it do it) you can slather these already mega awesome brownies in a thick layer of nutella (you're worth it). Sprinkle with salty pistachios, obviously. And then, surrender. Sink your teeth into that thick, fudgy nutella spiked treat and let the sweet sweep of dessert satisfaction take over. Nutella brownies for the win! 
And don't forget a milk chaser. BOOM. xo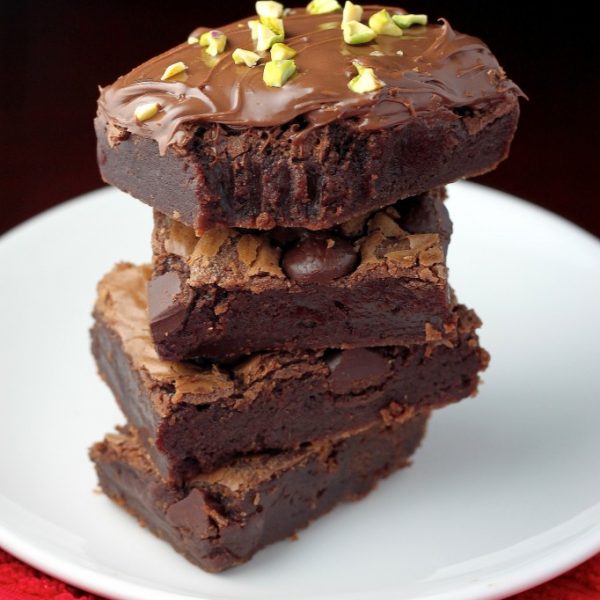 One Bowl Nutella Fudge Brownies
One Bowl Nutella Fudge Brownies
Ingredients
1 1/2 cups dark or semi-sweet chocolate chips, divided
1/2 cup Nutella
1 stick (4 ounces) SALTED butter
1 cup sugar
2 large eggs + 1 egg yolk, at room temperature
1 cup all purpose flour (be sure not to pack your flour!)
For topping:
1/2 cup Nutella
1 cup shelled pistachios, chopped
Instructions
Preheat oven to 350 degrees (F).

In a small saucepan melt the butter and 1/2 cup of the chocolate chips over medium-low heat, stirring frequently. Once the butter is completely melted and the chocolate has completely dissolved, stir in the nutella. Remove from heat.

Add sugar and beat well. Then add eggs, yolk, and finally flour, stirring until just combined! Fold in remaining chocolate chips. Be sure not to over mix the batter or your final product will be cake like brownies, not chewy ones.

Pour batter into a lightly greased 9x13 baking dish and bake for 25-30 minutes.

Remove from oven; let cool for at least 30 minutes, then cut into squares and serve!

If topping, simply slather with additional nutella and sprinkle with pistachios right before serving.