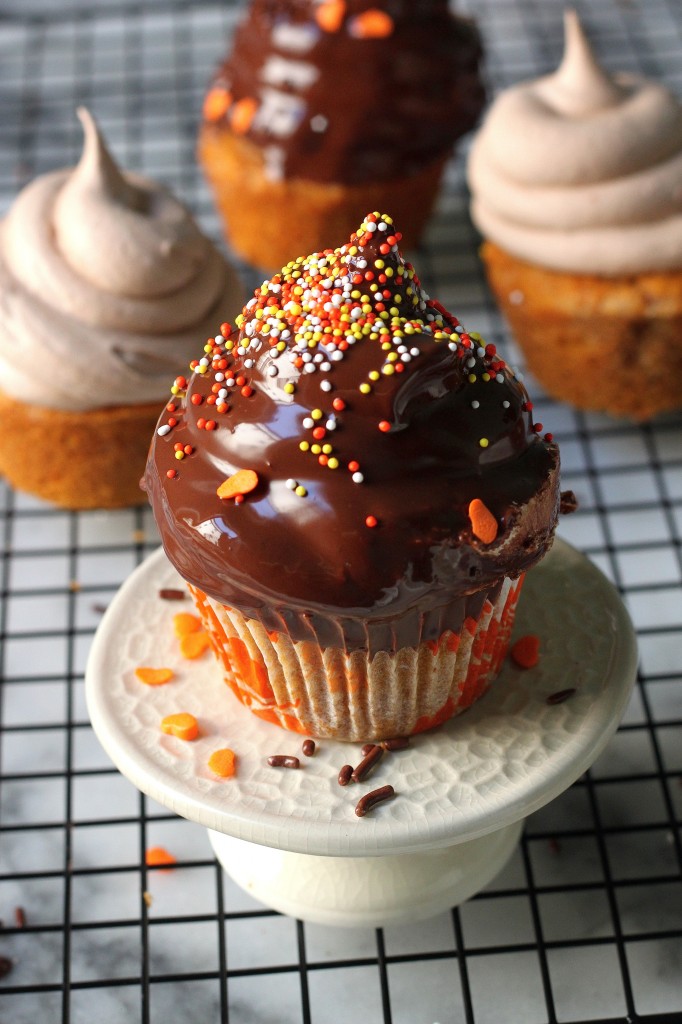 Fact: High-Hat Cupcakes are the cutest and scariest cupcakes ever.
The cuteness should be obvious (I hope). I mean, just look at them! They remind me of diary queen soft serve… in cupcake form. How does that not make ya smile?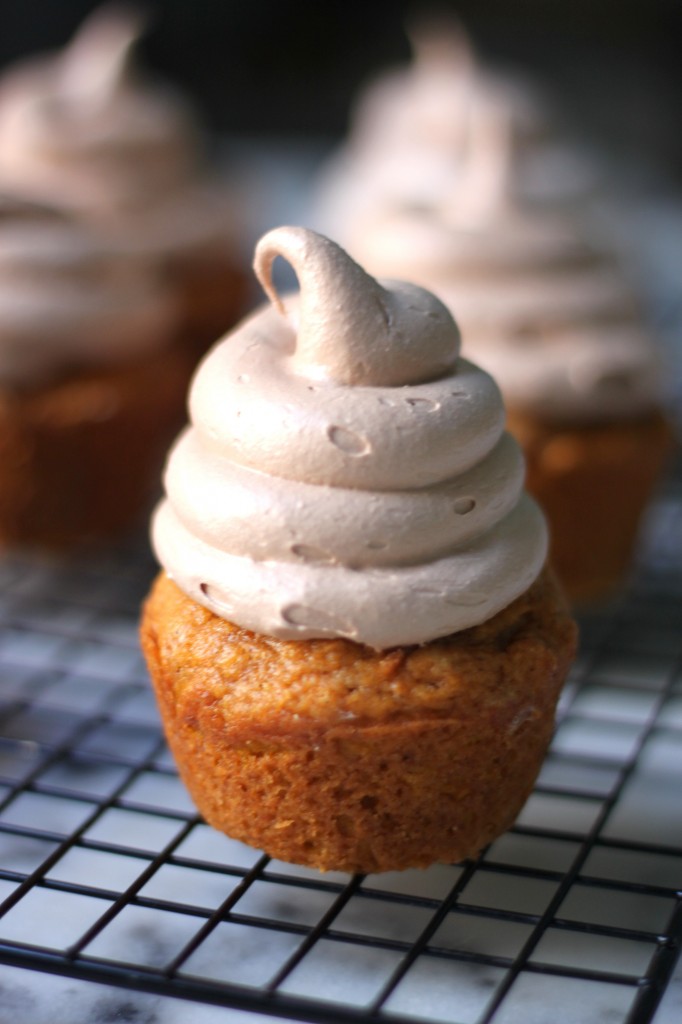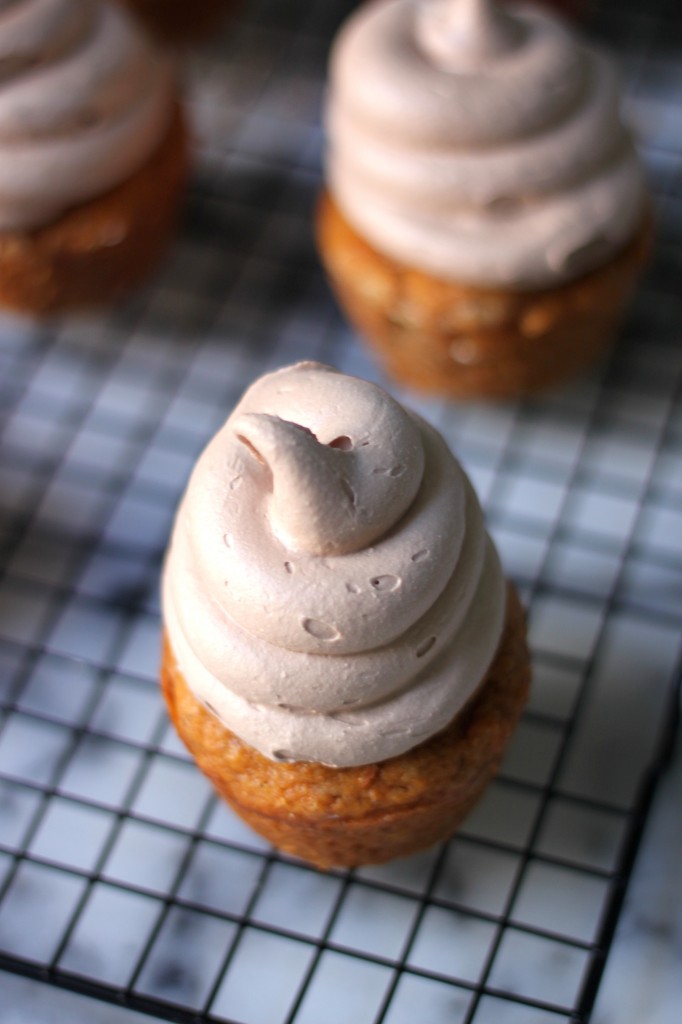 The scary part is well, everything else! These cupcakes take guts and patience and a little luck. I made them three times now and *knock of wood, I think I've got the do's and don'ts down to a T. Wait… what exactly does 'down to a T' even mean?
Before I go google that and such, let me tell you all about these awesome swirly cupcakes!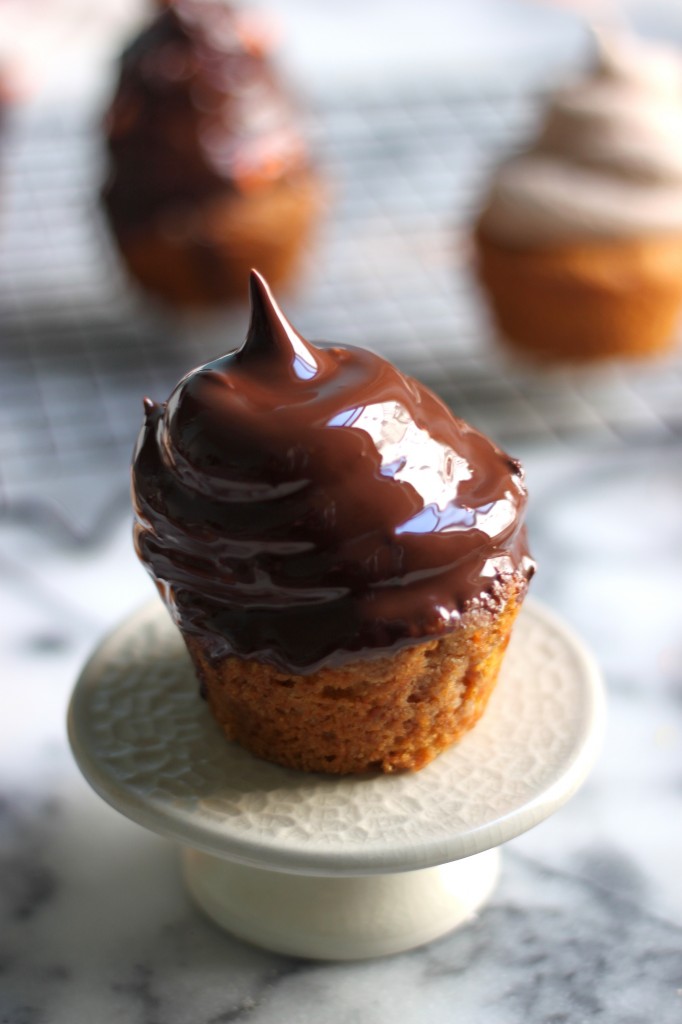 The easy part is the base. The pumpkin cupcake is simple and basic and totally a natural beauty. With a fluffy soft interior that is also majorly packed with the pumpkin spice we all love and adore, the cake part of this recipe alone is a major keeper.
But! There's more than just cake to talk about. I mean, look at that swirl. Look at that chocolate. And whoa! Spriiiiiinkles! They make me squeal.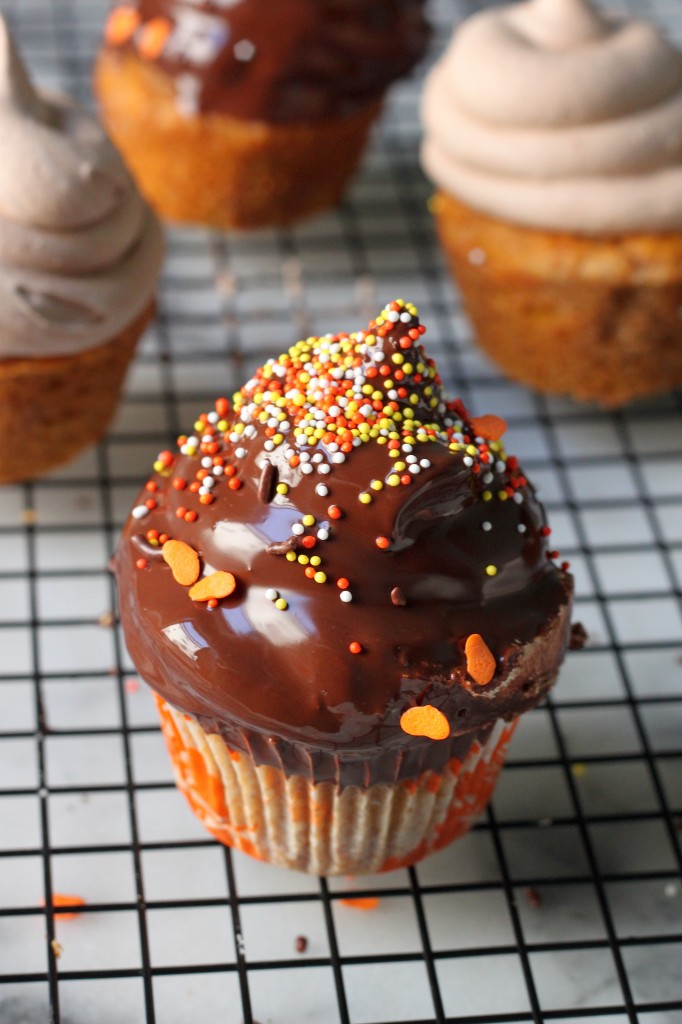 The swirl is definitely what makes high-hat cupcakes so unique and awesome and terrifying. I mean, you have to dip that thing upside down in melted chocolate…
It can wreck ones nerves.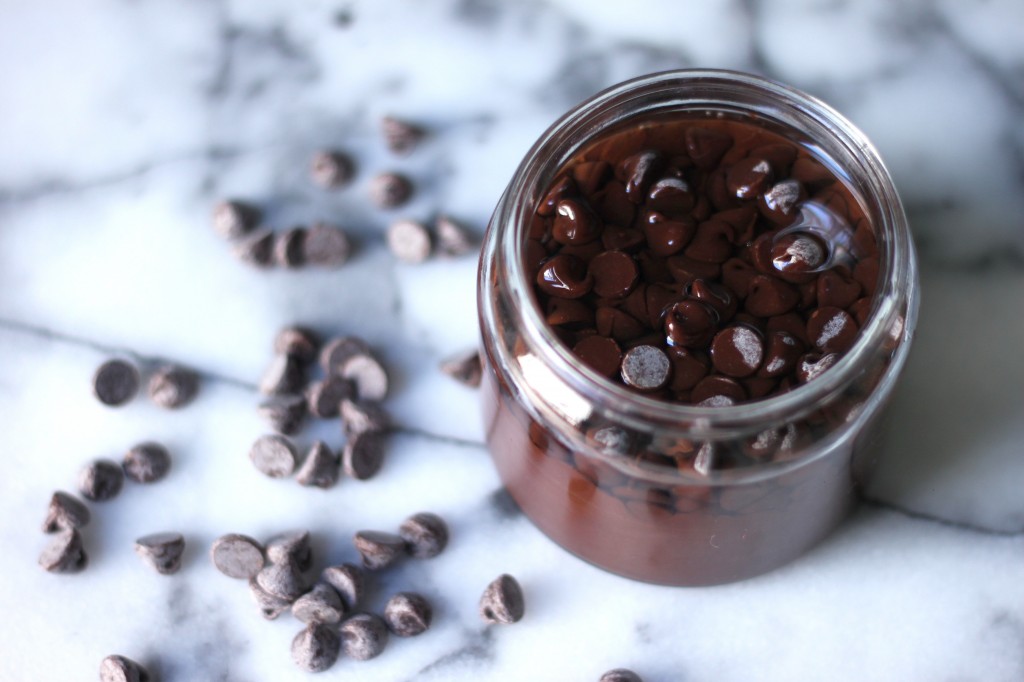 Only to send joy pulsing through every part of your brain once you've done it! And guys, you can totally do it!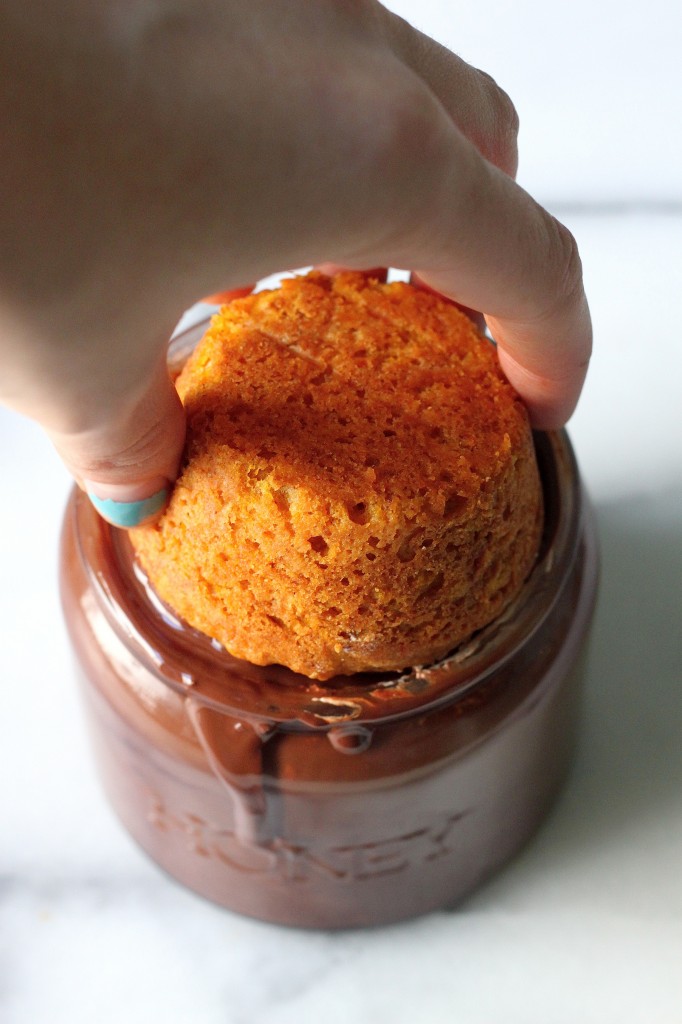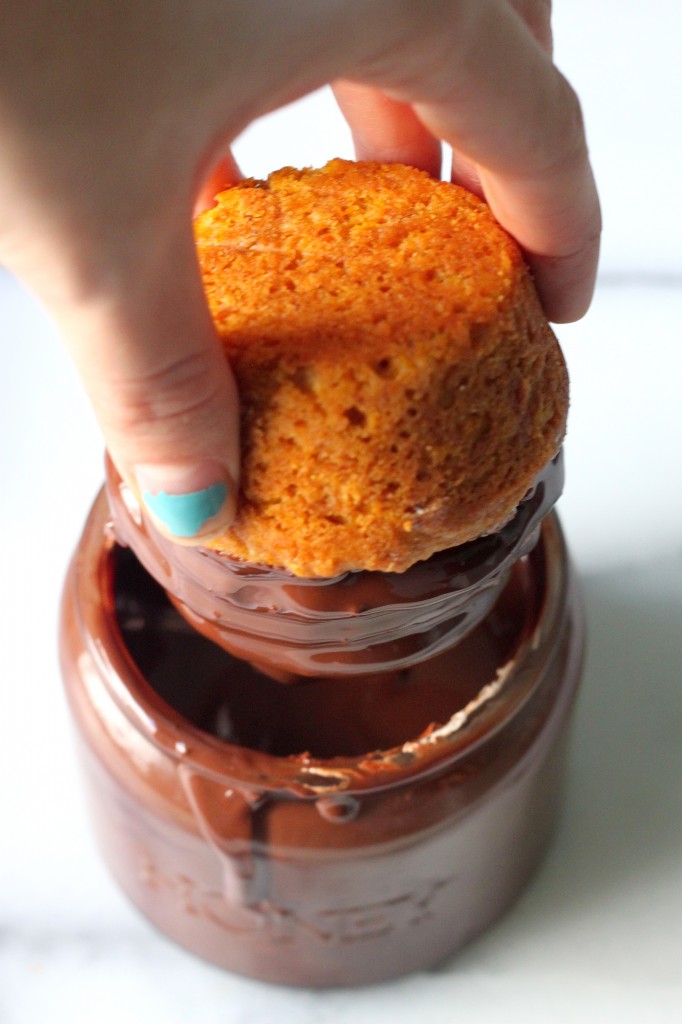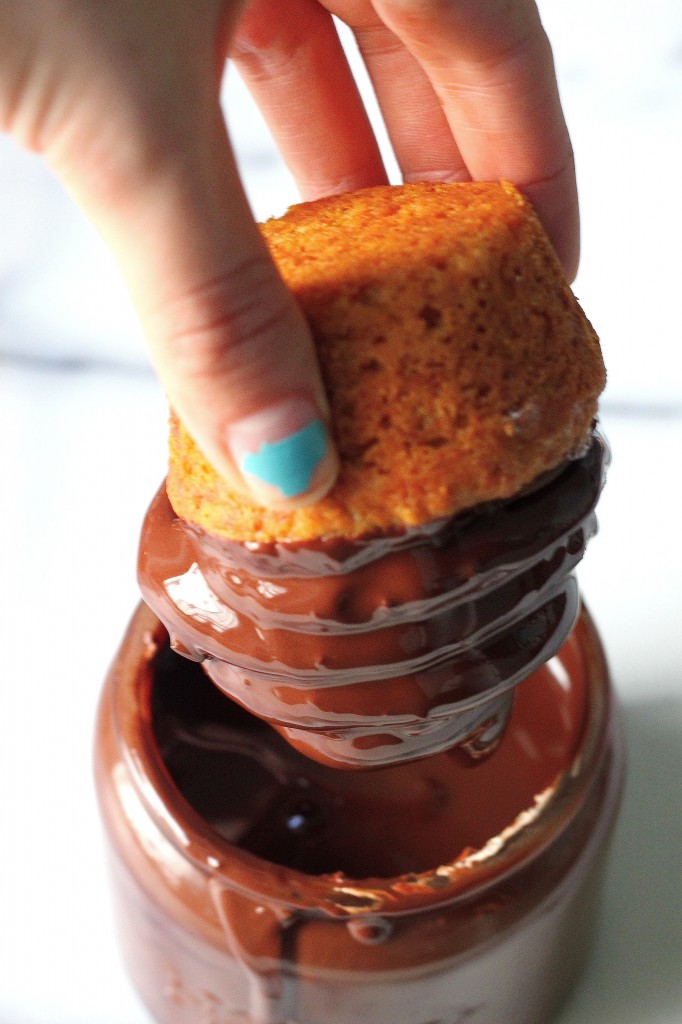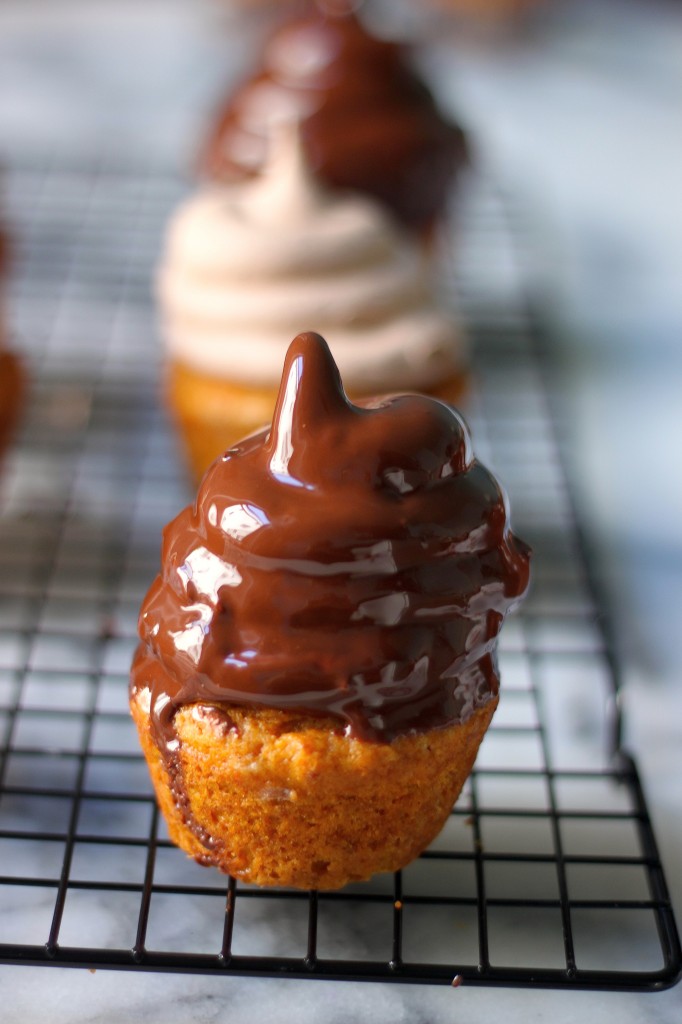 The most important thing to remember about this recipe is you want everything (except the chocolate) verrrrry cold. Kind of like the rules of pie. The cupcakes should go into the freezer while you make the topping. Once you make the topping and pipe it onto the cupcakes, they need to go in the fridge. And once you make the chocolate, it needs to chill out for a while, because while you want it warm enough to stay liquified, you also don't want to be dipping your cupcakes into pipping hot chocolate. It won't end well… trust me!
I know all of these warnings and steps may seem like a lot. Especially for a cupcake! But they're actually a lot of fun to make, and even more fun to eat!
Just make sure you read over everything twice before you start, and clear some room in the frige for your high hats to chill 😉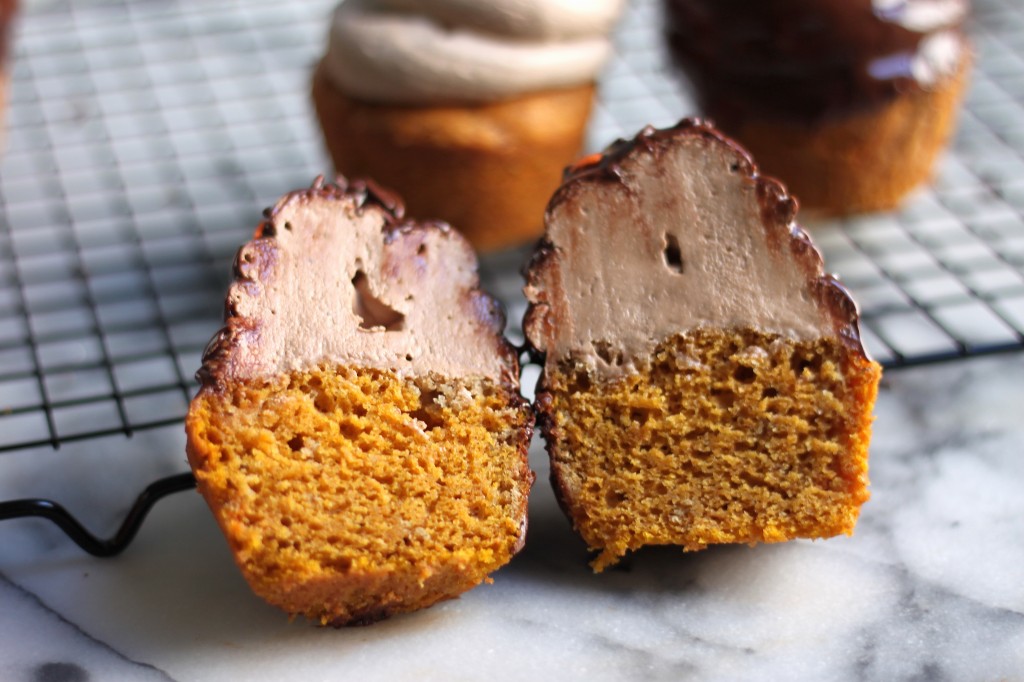 Happy baking! xo
Pumpkin High-Hat Cupcakes 
For the cupcakes – baker by nature recipe
Ingredients:
1/2 stick unsalted butter, at room temperature
1 teaspoon vanilla
1/4 cup packed dark brown sugar
1/2 cup granulated sugar
1 cup + 2 tablespoons cake flour
1/2 tablespoon baking powder
1/4 teaspoon baking soda
1/2 teaspoon ground cinnamon
1/2 teaspoon ground ginger
1/4 teaspoon ground nutmeg
1/8 teaspoon ground cloves
1/4 teaspoon salt
1 large egg, at room temperature
1/2 cup heavy cream
3/4 cup canned pumpkin puree
Instructions:
Preheat the oven to 350° (F). Line a cupcake pan 10 liners, or grease 10 mold very well with butter.
In a stand mixer, beat the butter and sugars on medium speed until light and fluffy, about 4 – 5 minutes.
While the sugar and butter are beating, mix the flour, baking powder, baking soda, cinnamon, ginger, nutmeg, cloves, and salt into a medium sized bowl.
Add the egg to the mixer.
Alternate adding the flour and the cream, beginning and ending with the flour. Add the pumpkin and beat in until smooth.
Scoop the batter into the prepared cupcake liners, filling each mold 3/4 full.
Bake the cupcakes for about 20 to 25 minutes, or until a tester comes out of the center clean and the cakes are a light orange hue. Cool the cupcakes in the pan for 10 minutes, then place the pan in the freezer while you start making your frosting.
*If you're not using these cupcakes for high hats, just remove from the cupcake molds and cool completely on a cooling rack.
For the icing:
Here's the link to the original high-hat cupcakes recipe by martha stewart. I used her frosting and chocolate recipe, and it worked out great.