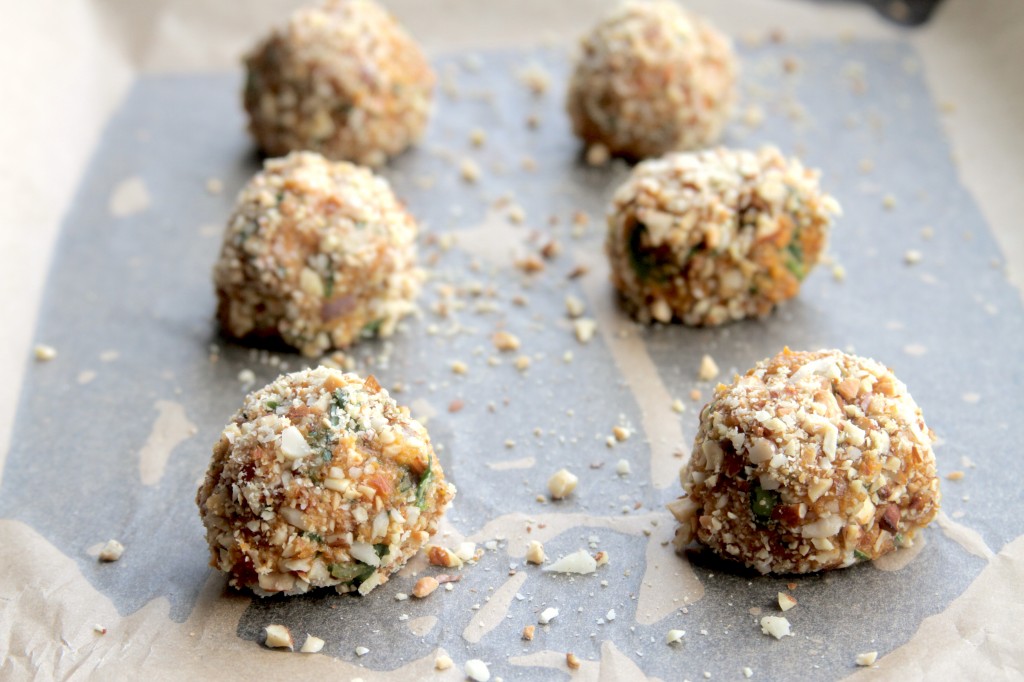 These slightly spicy little croquettes ended up being an incredible impromptu lunch this afternoon. I'd originally planned on taking a stroll to the new crêpe cafe a few avenues over before moseying down to yoga… then I opened the front door. There's something about freezing rain, heavy winds, and a high of 19 degrees that makes my brain scream "PASS!" 
Funny how a touch of frosty weather can turn an adventurous spirit into a homebody like that.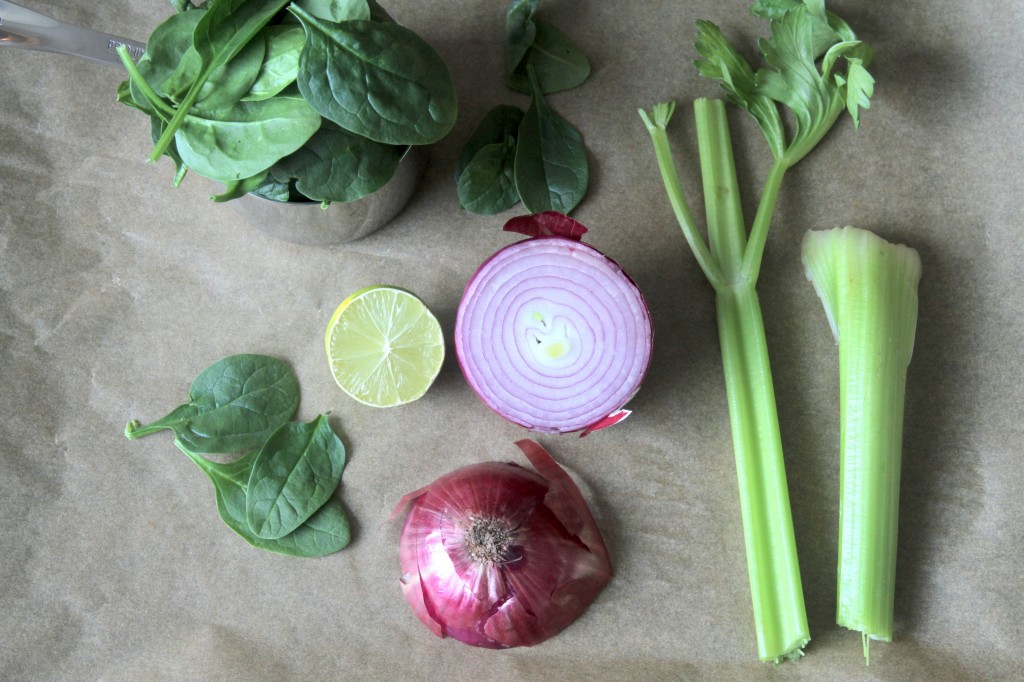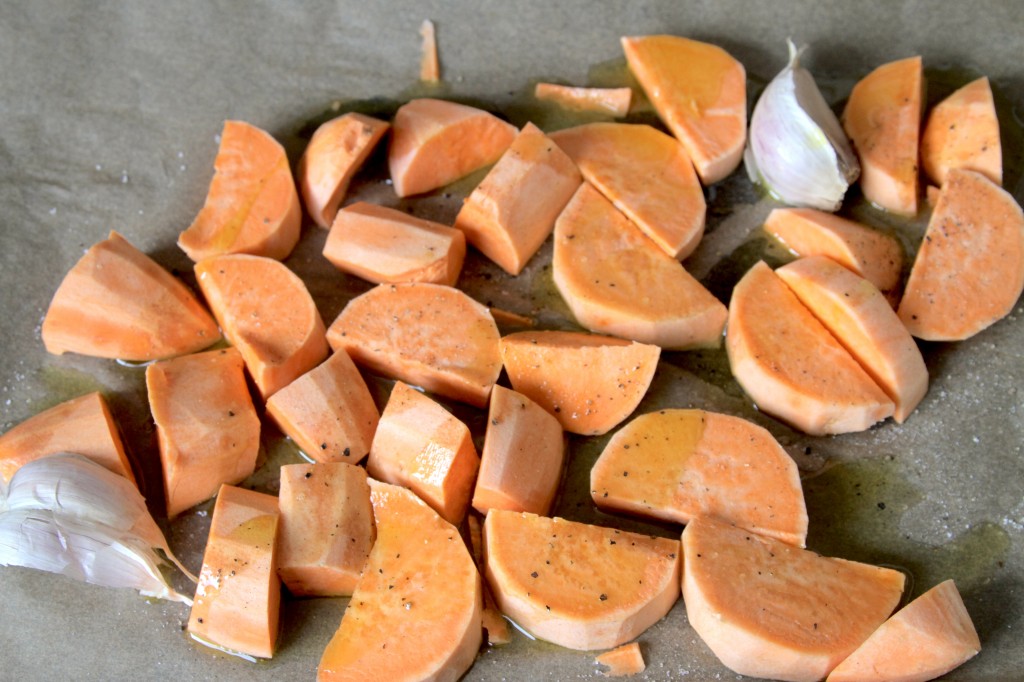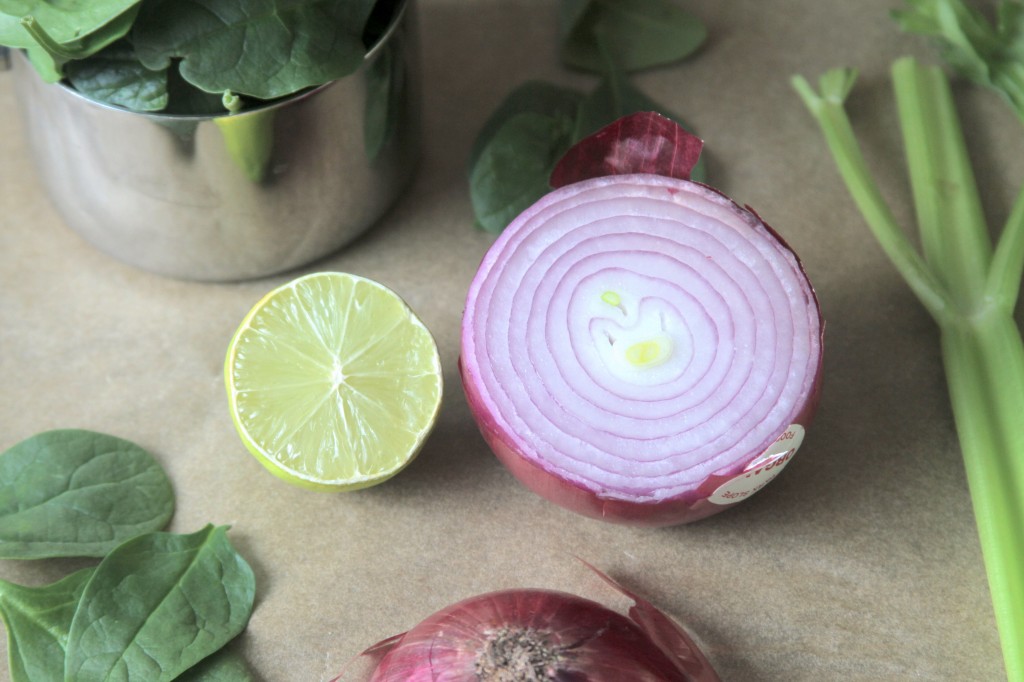 What can I say? Sometimes a day in and alone is just perfect.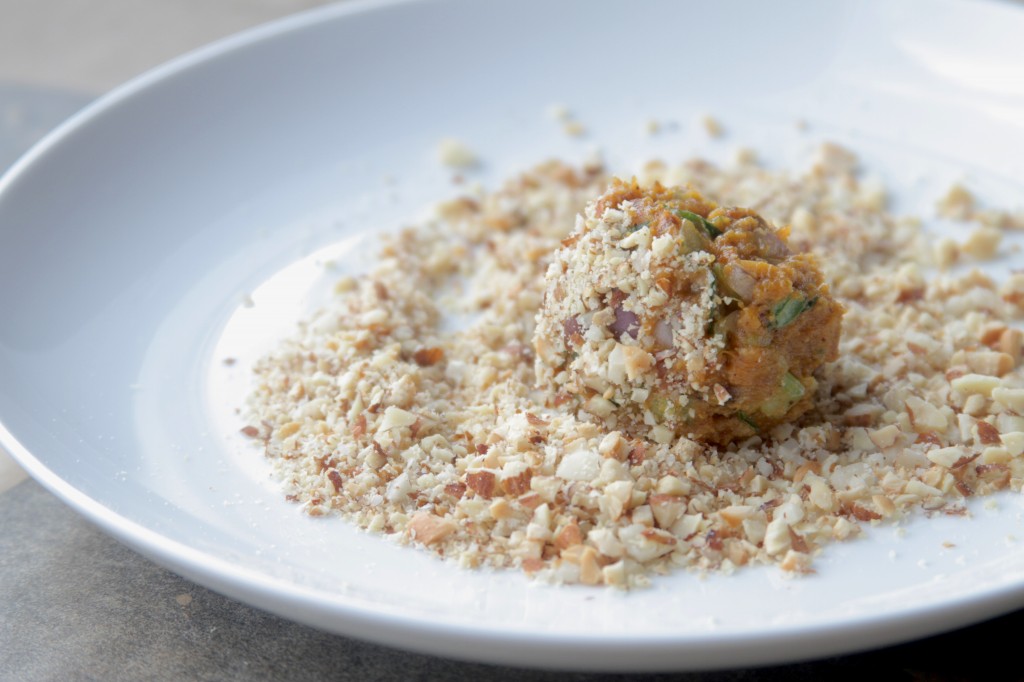 This simple meal was hearty, warm, and made an afternoon at home extra lovely. Spicy almond-vanilla tea and a Homeland marathon helped too.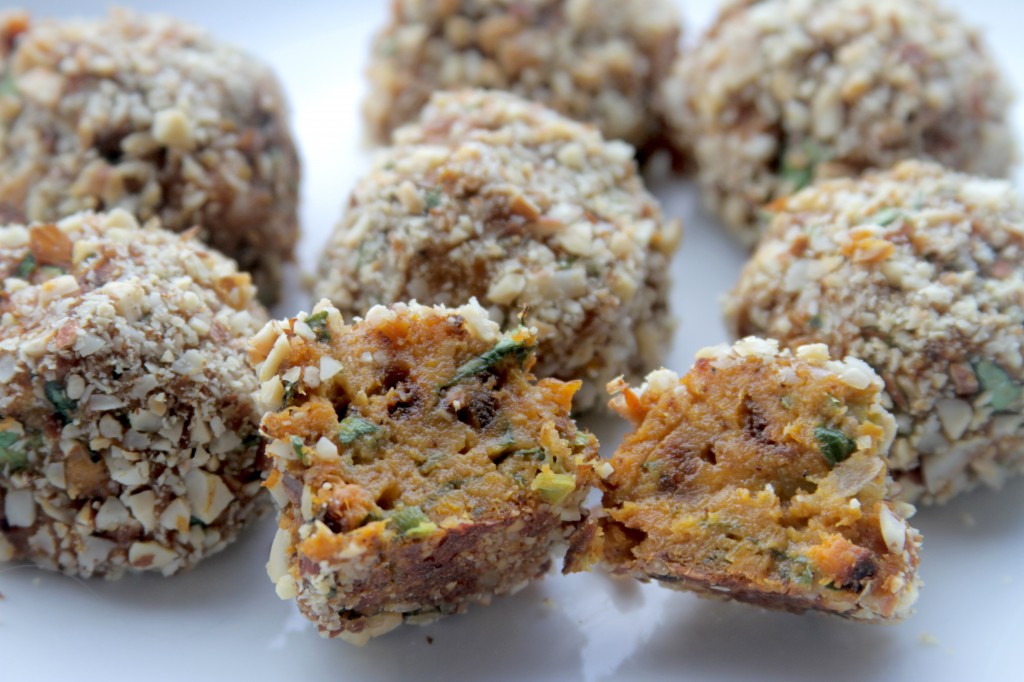 It was also proof that if you really look hard enough, you can almost always make something amazing out of what you already have in your kitchen. And that feeling is one of the best around.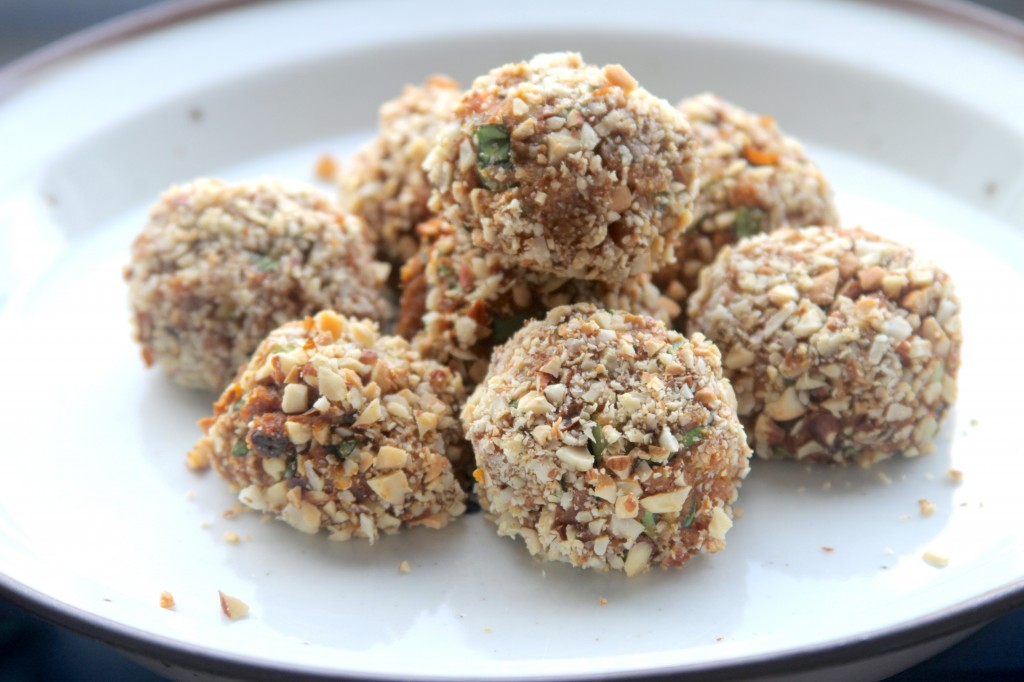 Roasted Sweet Potato and Spinach Croquettes – Baker by Nature
2 medium-large sweet potatoes, peeled and cut into 2 inch wedges
4 tablespoons olive oil, separated
Salt and pepper to taste
2 cloves garlic, unpeeled
1 tablespoon maple syrup
1/2 teaspoon chili powder
1/2 teaspoon paprika
1/2 teaspoon cayenne pepper
1/8 teaspoon nutmeg
2 tablespoons almond flour
1 teaspoon fresh lime juice
1 egg white
1 stalk of celery, finely diced
1/4 cup red onion, finely diced
1 cup fresh spinach leaves, finely chopped
1/2 cup mixed nuts (I used almonds, cashews, and brazil nuts), very finely chopped
Preheat oven to 400 degrees (F). Place chopped sweet potatoes on a parchment paper lined baking sheet and drizzle with 3 tablespoons of the olive oil. Sprinkle with salt and pepper and roast for 20 minutes. Flip the potatoes and add the unpeeled garlic cloves to the baking sheet before returning to the oven for another 20 minutes. Once the potatoes are golden and very soft, remove from the oven and let cool at least 5 minutes. With a fork, potato masher, or electric mixer mash the potatoes and garlic until they're completely pureed. Reduce oven heat to 350 degrees (F).
In a large bowl, combine the sweet potato puree with the remaining olive oil, maple syrup, chili powder, paprika, cayenne pepper, nutmeg, and almond flour. Lightly beat in egg white before folding in the lime juice, celery, red onion, and spinach. Mix well.
Spread the chopped nuts out on a large plate. Spoon out tablespoon sized balls of the potato mixture and gently roll in the nuts, before placing them on a parchment paper lined baking sheet. Bake for about 25 minutes, and serve immediately.