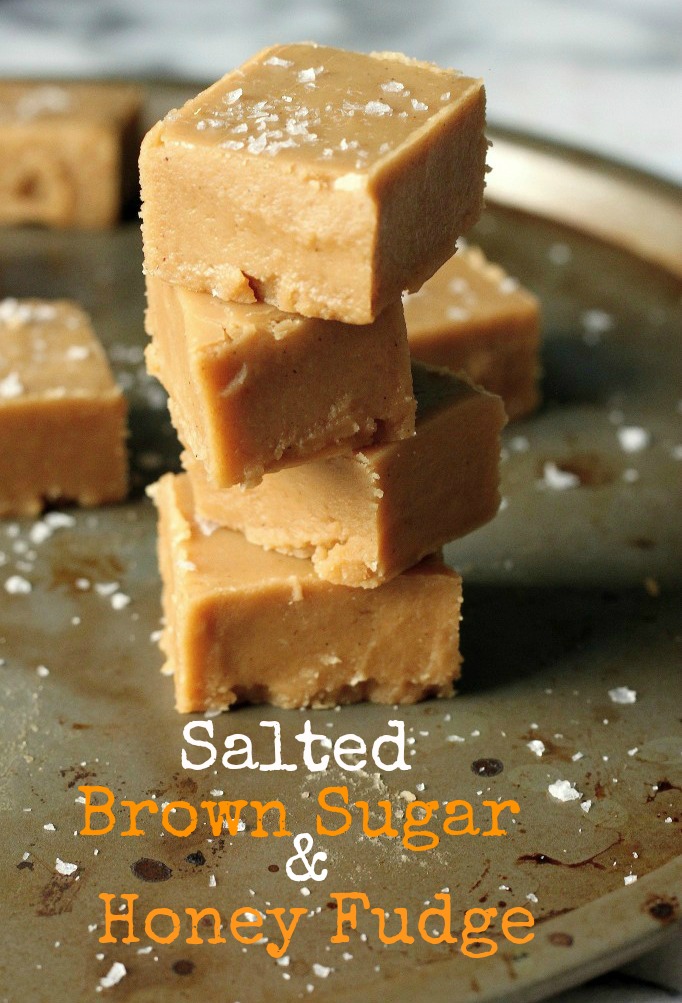 I bought a candy thermometer a few weeks ago and over the weekend I finally busted it out and put it to work! We actually made a bunch of awesome treats (making candy is so much fun!), but my favorite was definitely this sweet and salty brown sugar fudge. It reminds me of weekends down the shore! Which is nice to reminisce on now that it's starting to cool down around these parts.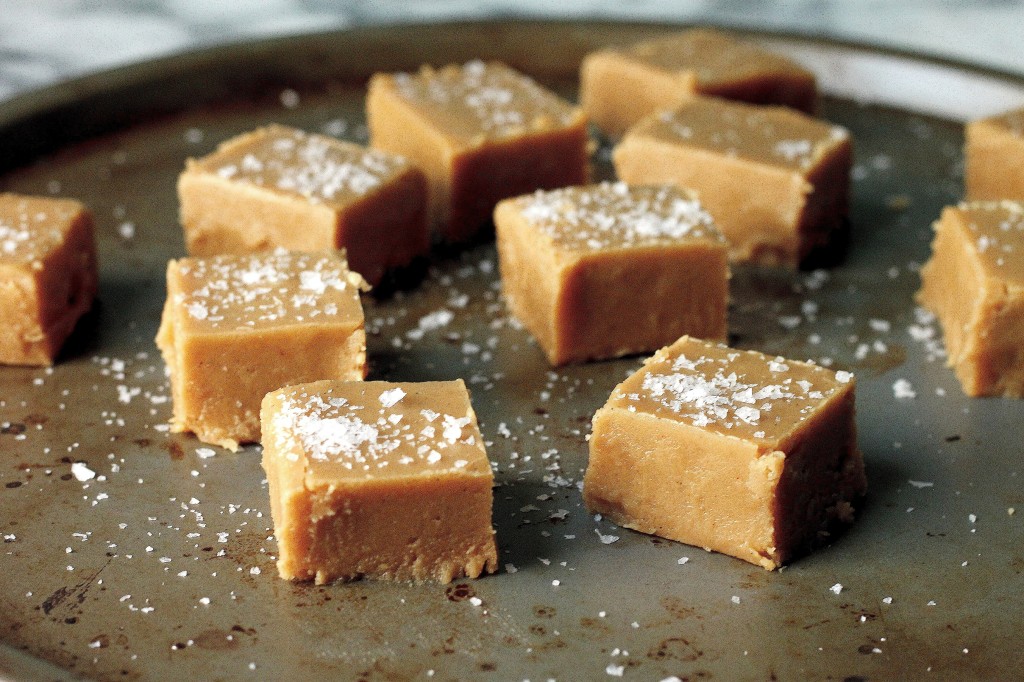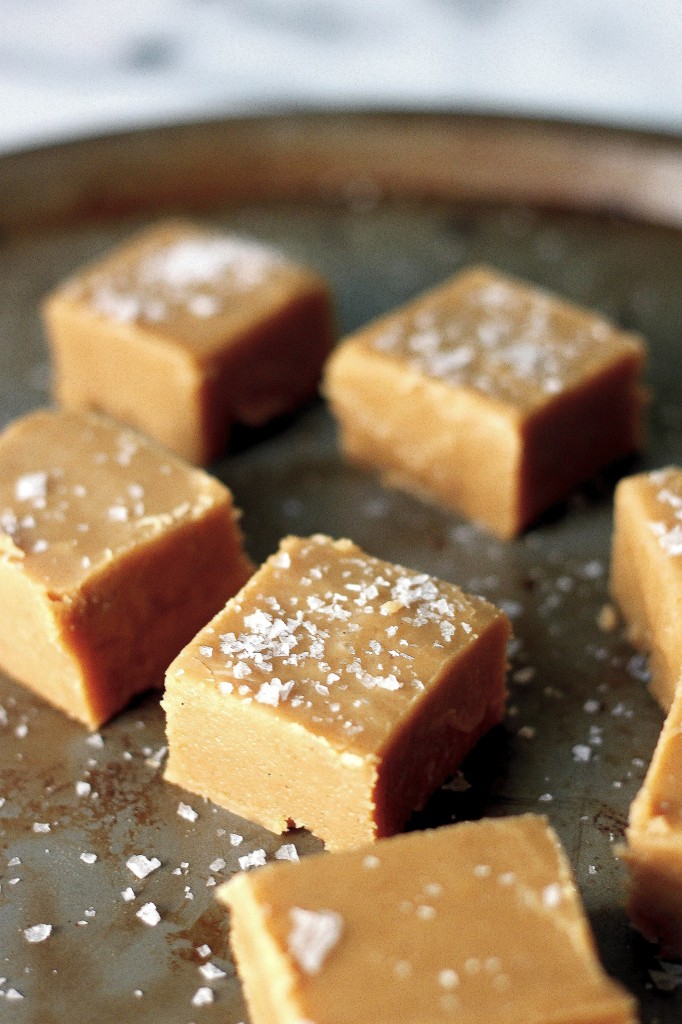 Making fudge is a lot less scary than you may think, so don't worry if you've never worked a candy thermometer before; you can do this! The most important part of the whole process is keeping a close eye on the temperature, and pulling it off the heat once it reaches its number goal. Simple stuff!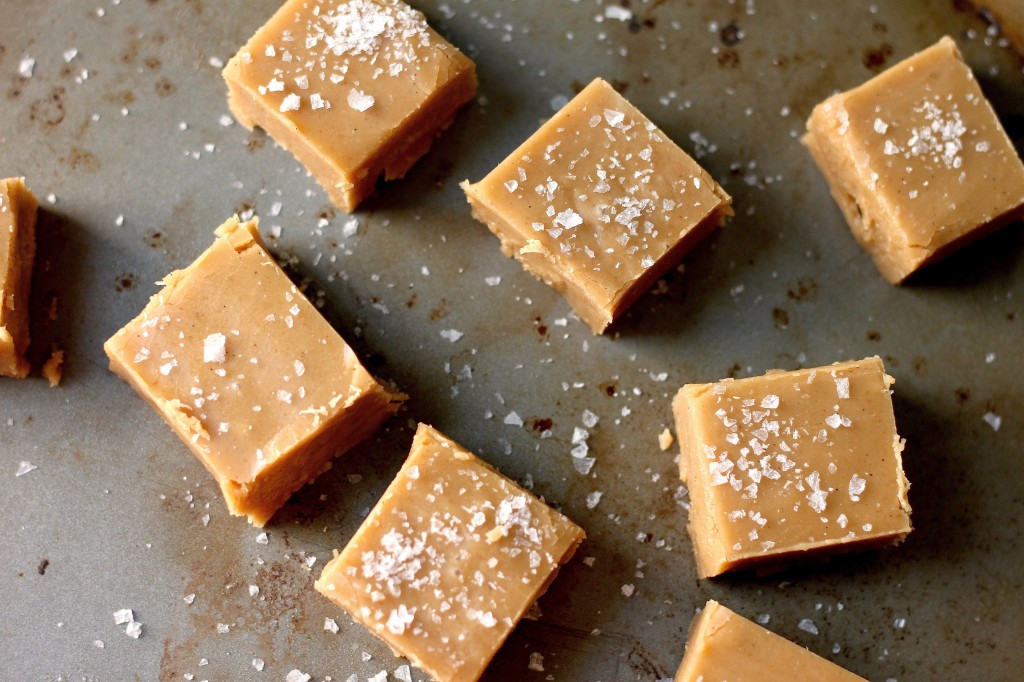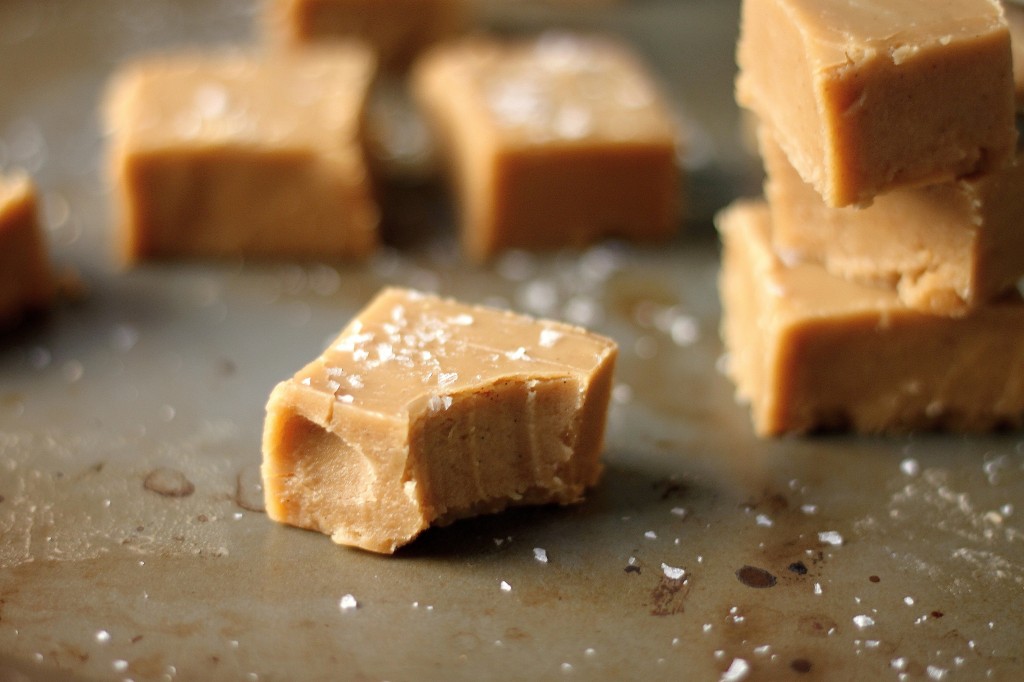 The hardest part? Waiting for it to cool in the pan! Patience is a virtue 😉
Salted Brown Sugar & Honey Fudge
Sweet and Salty Brown Sugar and Honey Fudge! A unique and delicious homemade treat.
Ingredients
1 cup brown sugar
1 and 1/2 cups granulated sugar
1 cup heavy cream
2 tablespoons honey
3/4 teaspoon flaky sea salt, divided
1 vanilla bean, scraped
6 tablespoons unsalted butter
Instructions
In a heavy bottomed saucepan combine the sugars, honey, cream, 1/2 teaspoon salt, and vanilla bean. Place pan over medium heat and whisk until sugars are dissolved. Place a candy thermometer in the pan, and cook the mixture - stirring occasionally - until the temperature registers at 240 degrees (F). Remove pan from heat. Add the butter, stir until completely melted, then leave the mixture to stand - with the thermometer still in - until it's cooled to 120 degrees (F).

Pour the fudge into a parchment paper lined baking pan (I used an 8x8 square cake pan), sprinkle with remaining sea salt, and let set for at least 4 hours in the refrigerator. Cut into tiny squares and serve, or store in an airtight container. Fudge will last up to 7 days.