I just confirmed through a quick google search – and some finger counting – that we have exactly – and only – 7 weekends left of this beautiful Summer. 7 weeks (!) and then… It's Fall, baby. And while I love the Fall and all it's autumnal glory days as much as the next sweater hoarder, I'm thinking we need to recollect and get the most out of these next few weekends.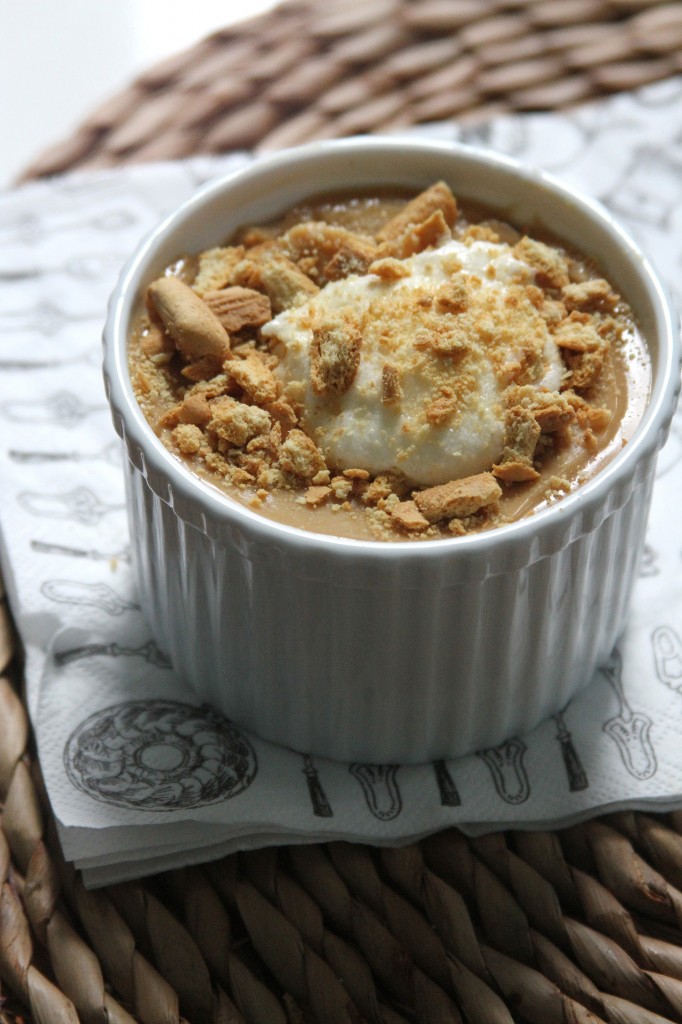 We need to sip sangrias ferociously (al fresco, of course)! We need to bike wild and free across carless islands! We need to get passionately kissed on the rooftops of tall buildings  (and then passionately go eat 15 pounds of bbq!). We need to make boozed up pudding that's salted and full of caramel and just dying to meet your mouth!
I'm feeling inspired to make these things happen! Summer 2013… you're mine! It's yours!
Make pudding! Make love! Make this Summer count! xo
P.S. Is it too late to write a Summer bucket list?! I'm totally itching to pencil one down this weekend…
Salted Caramel Kahlua Pudding – Baker by Nature
Makes 4 servings
Ingredients:
3 cups whole milk, divided
1/4 cup cornstarch
1 cup dark brown sugar, packed
2/3 cup water
2 large eggs + 3 egg yolks
4 tablespoons unsalted butter, divided
3 tablespoons kahlua
1 teaspoon flaky sea salt
Instructions: 
In a small bowl whisk together 1/4 cup milk with the cornstarch. Set aside.
Melt 2 tablespoons of butter in a small saucepan. Add the remaining milk to the pan and bring to a simmer. Let the mixture simmer for one minute, then remove pan from heat and set aside.
In a medium sized bowl whisk eggs and yolks rapidly for 1-2 minutes. You can also use your stand mixer here if you're not into using that elbow grease 😉
Add the brown sugar and water to a medium saucepan over medium-high heat and cook – stirring frequently – until the sugar has dissolved. Once the sugar has dissolved crank the heat up to high and let it boil – without stirring – for 1-2 minutes, or until it's reached a deep copper color. Remove pan from heat and pour caramel into a small heatproof bowl.
On a low speed, gradually whisk the warmed milk into the egg yolks. Then add the cornstarch mixture before slowly pouring in the caramel. Return the mixture to the saucepan and whisk constantly over medium heat, until the mixture thickens (it should coat the back of a spoon), about 8 to 10 minutes.
Remove pan from heat and quickly whisk in the remaining butter, rum, and salt.
If your mixture looks curdled you can pulse it in your blender or pour it through a sieve; this should help you reach a very smooth texture.  Cover and chill for 4 to 5 hours. Top with whipped cream and crushed cookies if you're anything like me 🙂